Remember to tip the robot, especially if it serves you up some delicious sushi.
Japanese startup Open Meals showcased its 3D-printing chef at the SXSW trade show. The delicious 8-bit blocks it produces may look like food-shaped toys, but they're actually edible. Made of gel, each unique pixel in these impressive imitations is injected with a specific color and flavor to mimic the texture and taste of real food.  
Unfortunately, I was unable to get a sample so I can't comment on the menu. Visually, they're stunning, popping with rich color and constructed with razor-thin precision. The genius of these creations is the custom-made Pixel Food Printer, a chrome robot arm that grabs miniature gel cubes and delicately places them in position according to guidelines outlined by its code.
I grabbed a quick video of the robot in action as it put together an appetizing imitation shrimp roll.
https://www.youtube.com/watch?v=tAcvvQtst2c&feature=youtu.be
Accompanying the robot is a platform meant to store all of Open Meals' creative recipes. A spokesperson for the company told the Daily Dot that the program works like iTunes, where individual entries are displayed and can be selected by the user.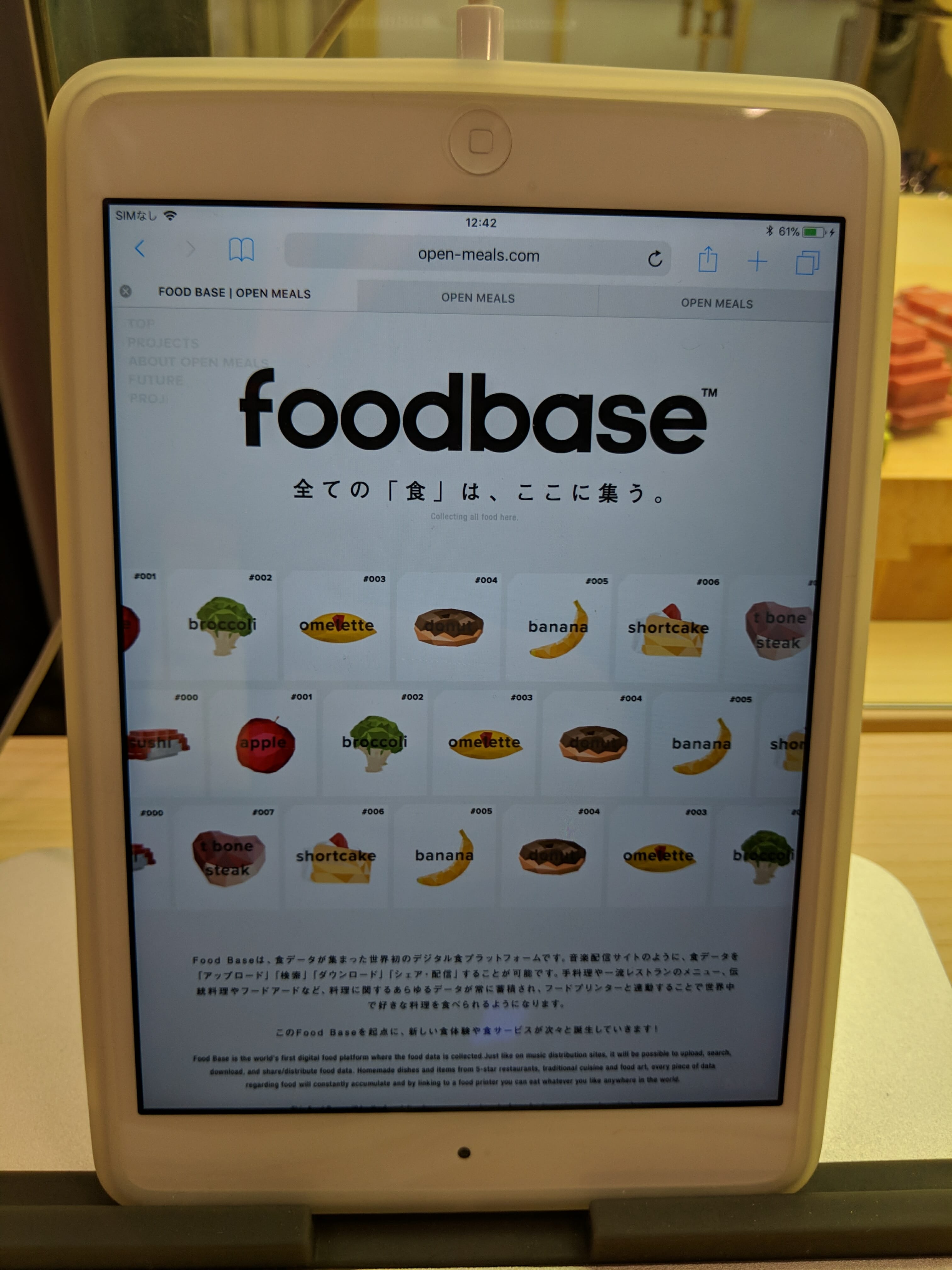 At this point, you may be looking past its unequivocally Japanese charm and wondering why the heck this thing exists. The company says the dishes can be sent into space for astronauts or shipped long distances as a "gift to your sweetheart." One of the more off-beat uses is for cooking channels to program recipes into the software so viewers can print them from home as they watch along.
These suggestions are all hopeful, and we probably won't see this tech anywhere in the U.S. for a while, if at all. We're more than happy to call these mouth-watering blocks art and leave it at that.