Ozark is always going to be a lesser version of better shows. DNA from The Sopranos, Breaking Bad, Justified, and Sons of Anarchy are all over the series. Its lack of originality might diminish one's enjoyment of the show, were it not so adept at using its stolen parts correctly.

Season 2 of the Netflix attempt at gritty, prestige drama picks up with the Byrd family in the wake of their reunion at the end of season 1. For better or worse (probably worse), Wendy (Laura Linney) and the kids have decided to stick with Marty (Jason Bateman) as he launches his latest and biggest money-laundering business yet, a riverboat casino. After the death of Del (Esai Morales) at the hands of the local Snell crime family, Marty is now forced to answer to cartel lawyer Helen Pierce, played by newcomer to the cast, Janet McTeer. In addition to bridging this volatile relationship between the Snells and the cartel, Marty also continues to supervise spitfire Ruth Langmore (Julie Garner), his de facto apprentice in crime, while dodging an invigorated investigation spearheaded by unstable agent, Roy Petty (Jason Butler Harner).
McTeer is a worthy addition to the cast, used less often but maybe more effectively than in his other Netflix drama, Jessica Jones. Helen's steely presence telegraphs a quiet propensity for brutality every time she's on-screen. Anytime she shows up, you know to pay attention. The other major addition to the ensemble is The Affair's Darren Goldstein as Charles Wilkes, a big-time operative in Missouri politics whom Wendy has to finesse in order to get a casino bill passed. This storyline mostly ends up being a showcase for Linney, who still gets overshadowed by Bateman but has more chances to shine this season.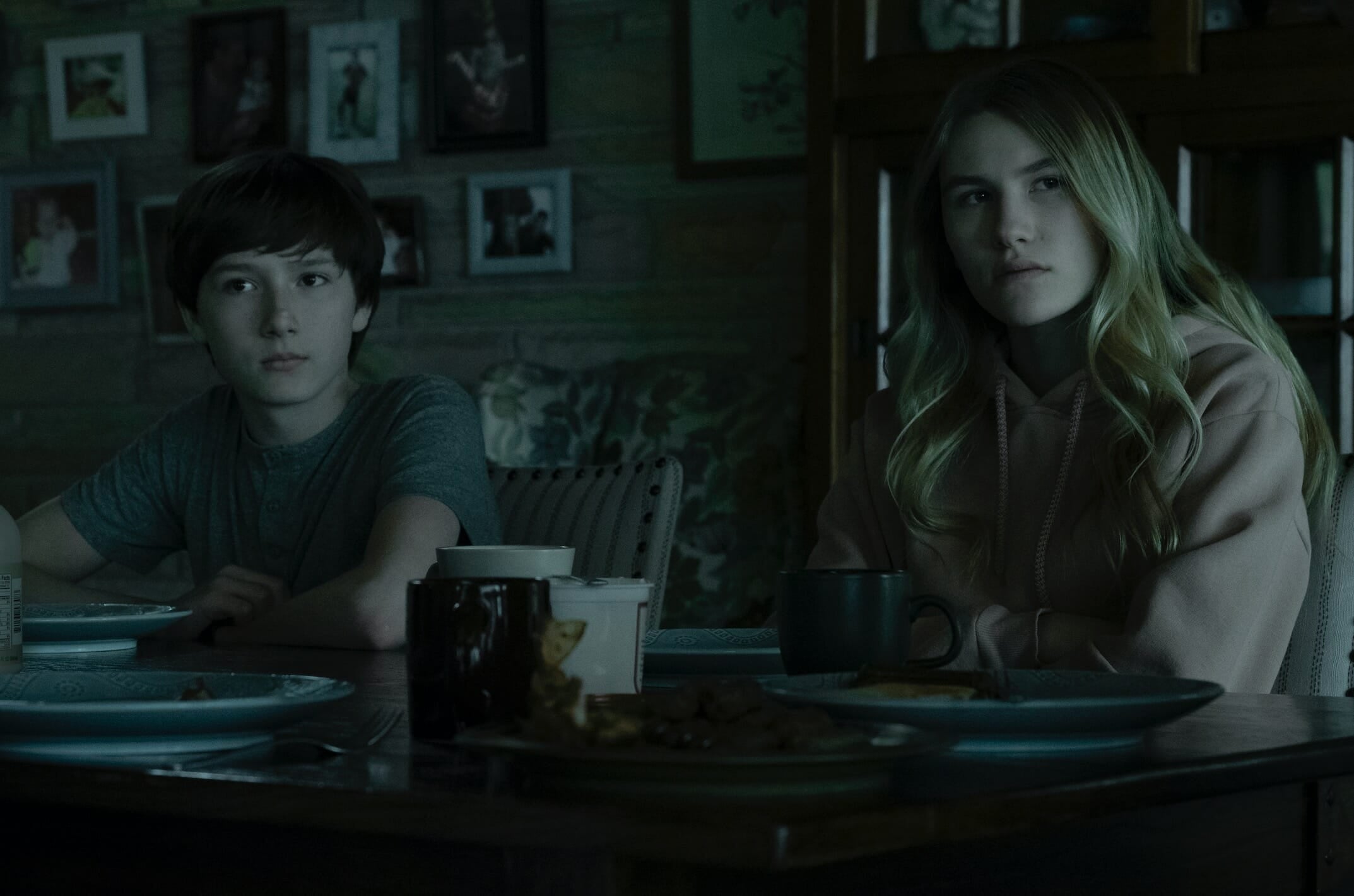 Certain ensemble players this season, like Jordana Spiro's bar-owner Rachel or Michael Mosley's disgraced preacher Mason, get sidelined, but others get increased responsibility. Garner's Ruth, as important to the show as ever, is forced to deal with the creeping threat of her recently paroled father, Cade, played insidiously by Trevor Long. Scottish actor Peter Mullan is always a delight to watch as Jacob Snell, but it's Lisa Emery who steals every scene she's in this season as his wife, Darlene, a wannabe matriarch hellbent on getting a baby to be heir to the Snell dynasty, and the kind of woman who thinks telling someone they're "not a cunt" is a compliment.
Longtime "that guy" actor Harris Yulin returns as the Byrd's live-in tenant, Buddy, a character who remains unnecessary but is amusing. The Byrd children, Charlotte and Jonah, played by Sofia Hublitz and Skylar Gaertner, are also consistently good, despite the absurd leaps in logic the story asks them to play. The idea that any parents who weren't monsters would actually bring their children into this world, and that their children would accept it, even semi-rationally, is insanity. Maybe Ozark is trying to make some point about how something that once would've been insanity can turn quickly into fact, although that feels like it's giving the show too much credit. Either way, Jonah and Charlotte's storylines are always far-fetched.
Ozark has always juggled a lot of different storylines, often biting off more than it can chew. Nowhere is the excess fat more apparent than in the plot involving Harner's Agent Petty. It still feels like the show is trying to make him a poor man's Michael Shannon on Boardwalk Empire, but the more unhinged they paint Petty the more ridiculous he seems. Scenes where he's masturbating to a recording of an old lover or where he tells his ex-boyfriend, "that big beautiful bear fucked me harder than you ever could" are gag-inducing. To the writers' credit, Petty did get a little more interesting last year when they showed us his backstory. This time around, his storyline is improved as his case against Marty ramps up midseason.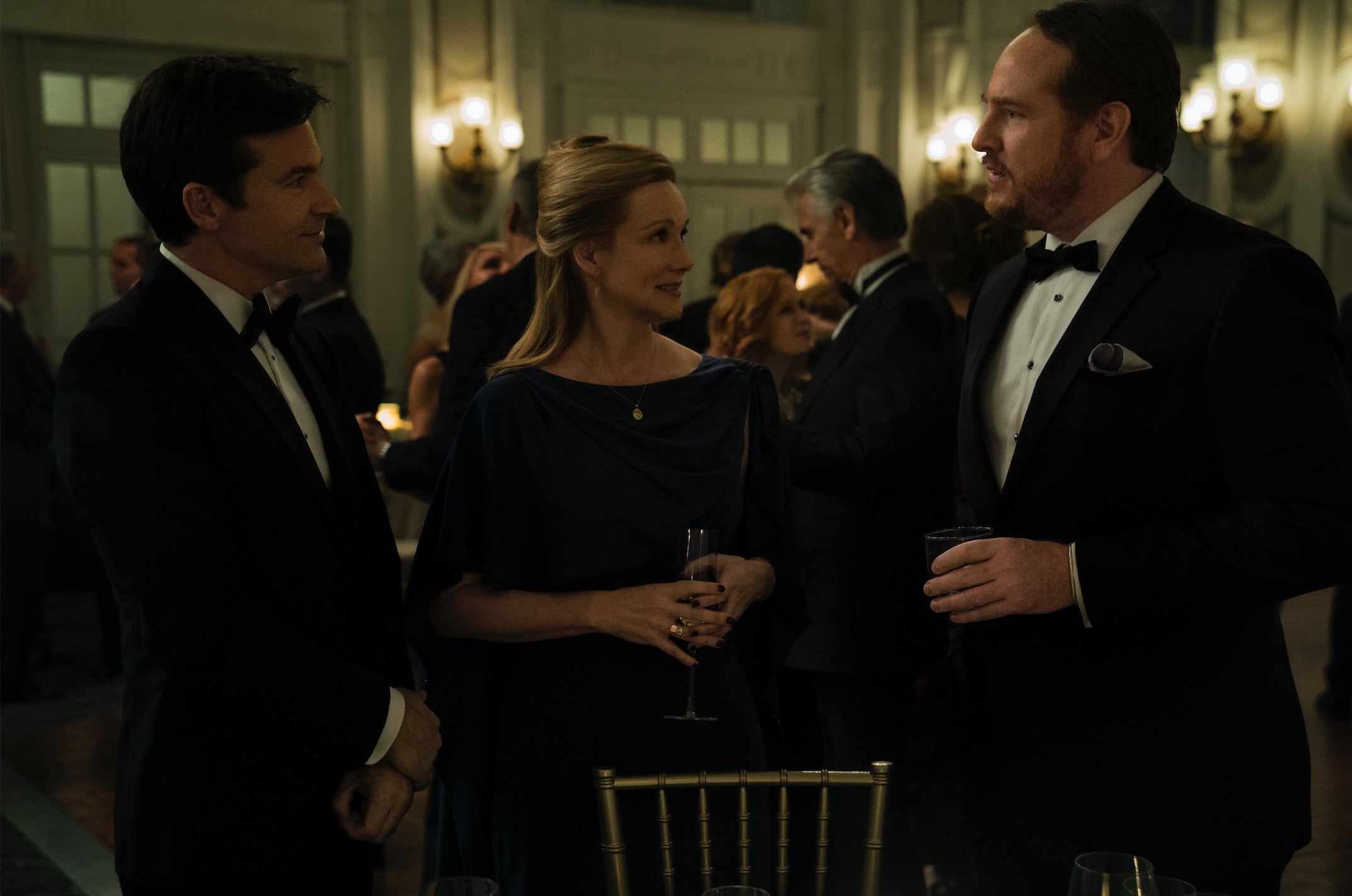 Then there's Bateman, a two-time Emmy nominee for acting and directing on Ozark last season. There's virtually no difference between his performance as Marty Byrd and his performance as Arrested Development straight man Michael Bluth. Both characters are rational family men who let their egos get in their way and are headstrong to a fault. He remains the best part of the show. By any conventional logic, Linney is the much stronger actor and deserves better than being Bateman's right hand but there's no series here without Marty Byrde and Bateman relishes the opportunity to be the centerpiece.
The directing this season, some from Bateman again, is stellar, and the gorgeous, cold, House of Cards-esque digital cinematography from Ben Kutchins is among the best of any show on Netflix. Ozark's biggest fault is its reliance on tropes from the "difficult men" era of television. It never escapes the cliched world of the male anti-hero, along with all the macho faults that come with it. Just look at this offensive casting call for the latest season, which marginalized trans actors. Ozark is quite literally, another show about someone breaking bad. That it's not great, but merely good, shouldn't be a strike against it. But in this world of peak TV, it makes it harder for this series to break the pack.
I hope that Ozark gets one more season to finish out its story. For now, season 2 is just good enough to watch, just familiar enough to forget.
https://www.youtube.com/watch?v=0vHziRrCYqA
Still not sure what to watch tonight? Here are our guides for the absolute best movies on Netflix, must-see Netflix original series, documentaries, docuseries, and movies.
Need more ideas? Here are our Netflix guides for the best war movies, documentaries, anime, indie flicks, true crime, food shows, rom-coms, LGBT movies, gangster movies, Westerns, film noir, and movies based on true stories streaming right now. There are also sad movies guaranteed to make you cry, weird movies to melt your brain, old movies when you need something classic, and standup specials when you really need to laugh. Or check out Flixable, a search engine for Netflix.