Argentinian psychological thriller The Son is not particularly thrilling—but it does keep the viewer on their toes the whole way through. 
The Son


RELEASE DATE: 7/26/2019
DIRECTOR: Sebastián Schindel
STREAMING: Streaming Netflix
Lorenzo becomes increasingly more convinced that his wife, Sigrid, has hidden his newborn son away from the world.
As Netflix's latest addition to its foreign genre library, the film follows painter Lorenzo (Joaquín Furriel) as he becomes increasingly more convinced that his Norwegian wife, Sigrid (Heidi Toini), has gone mental and hidden his newborn son away from the world. The more concern Lorenzo expresses, the more trouble he finds himself in with the law and his friends. Viewers must decide who seems more unhinged: Sigrid, a biologist who decides to be her own doctor during her pregnancy, or Lorenzo, who becomes convinced that Sigrid has hidden his son in their basement and replaced him with a lookalike. 
The film succeeds in building a strong case for both parents, which keeps viewers guessing who is actually crazy and how the film will end. Sigrid is properly painted as a psychotically over-protective mother. Sure, home births and frustrations about the treatment of pregnant mothers in hospitals are not uncommon—but it's weird that Sigrid refuses help from everyone and insists she can prescribe herself medication during the pregnancy. On top of that, Sigrid hires the Norwegian midwife that assisted her mom when she was born—who conspicuously doesn't speak any Spanish, leaving viewers in the dark about what they're talking about most of the film—and then locks Lorenzo out of the room when she gives birth.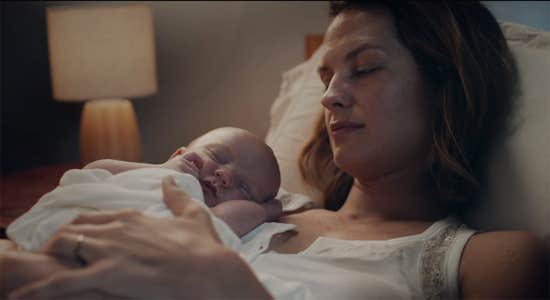 Meanwhile, viewers learn that Lorenzo is still recovering from a divorce that resulted with his ex-wife moving to Canada with his daughters, ensuring he never gets to see them—so it makes sense that he might just be paranoid in lieu of the trauma.
Clocking in at 90 minutes, The Son maintains a good pace and doesn't leave much room for the viewer to get bored. Every minute of the film is used effectively and contributes to the ongoing conflict between Lorenzo and Sigrid. In an attempt to build suspense, the film employs flashbacks and alternates between when the couple first finds out they are pregnant and after Lorenzo becomes convinced that Sigrid is hiding their son. The method succeeds in keeping away as much information from the viewer as possible until it's absolutely necessary to share. I wouldn't necessarily describe it as "suspenseful," but it does keep the viewer wanting more.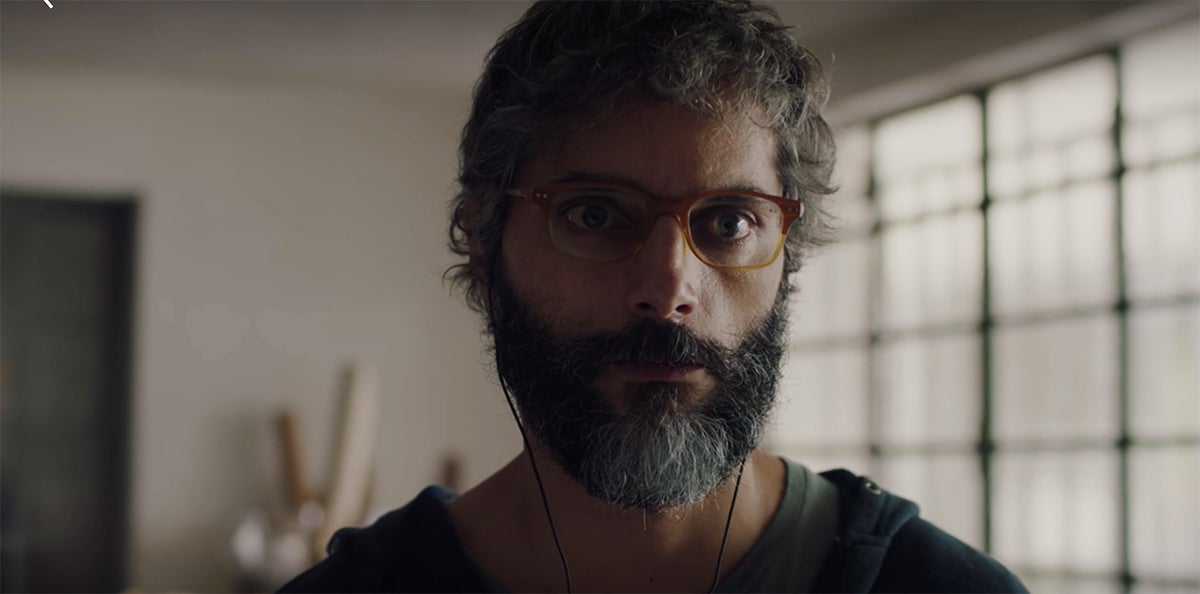 Despite the film's excellent use of sound—the soundtrack is appropriately creepy—it never quite feels like a thriller. The plot is cut and dry; the viewer knows that either Sigrid or Lorenzo are crazy and that it will be revealed by the end of the film. There are no twists and turns and nothing surprising occurs. There's really only one way that psychological thrillers typically end, and The Son doesn't stray far from it. There's approximately a total of two scary minutes throughout the film. 
While The Son effectively fails as a thriller, it makes a damn good drama. In the same way, it kept viewers hooked throughout the film, and it ends with a few loose ends for us to mull over. Furriel and Toini's compelling acting, the film's interesting use of music, and its appropriate pacing all make The Son a worthy watch.
Still not sure what to watch tonight? Here are our guides for the absolute best movies on Netflix, must-see Netflix original series, documentaries, docuseries, and movies.
Looking for something more specific? Here are our Netflix guides for the best war movies, documentaries, anime, indie flicks, true crime, food shows, rom-coms, LGBT movies, alien movies, gangster movies, Westerns, film noir, and movies based on true stories streaming right now. There are also sad movies guaranteed to make you cry, weird movies to melt your brain, old movies when you need something classic, and standup specials when you really need to laugh. Or check out Flixable, a search engine for Netflix.