Leslie Jones' new special is all about time—what it gives and what it takes away. It's also about telling men to wash their balls.  
Leslie Jones: Time Machine
RELEASE DATE:
1/14/2020
DIRECTOR:
D.B. Weiss and David Benioff
STREAMING:
Netflix
Jones' first special in a decade is a physical experience.
Clad in a Nipsey Hussle shirt and a knee brace "on the outside," 52-year-old Jones gives us an hour of insight in Time Machine, her first special since 2010's Problem Child. It's directed by Game of Thrones showrunners D.B. Weiss and David Benioff, which might seem random but Jones' fandom is well-documented. (She invokes "Dracarys" in one bit but keeps the references to a minimum.) During her time at SNL, which ended last year, Jones often gave us unfiltered Weekend Update pop-ins but here she seems more comfortable, more in command.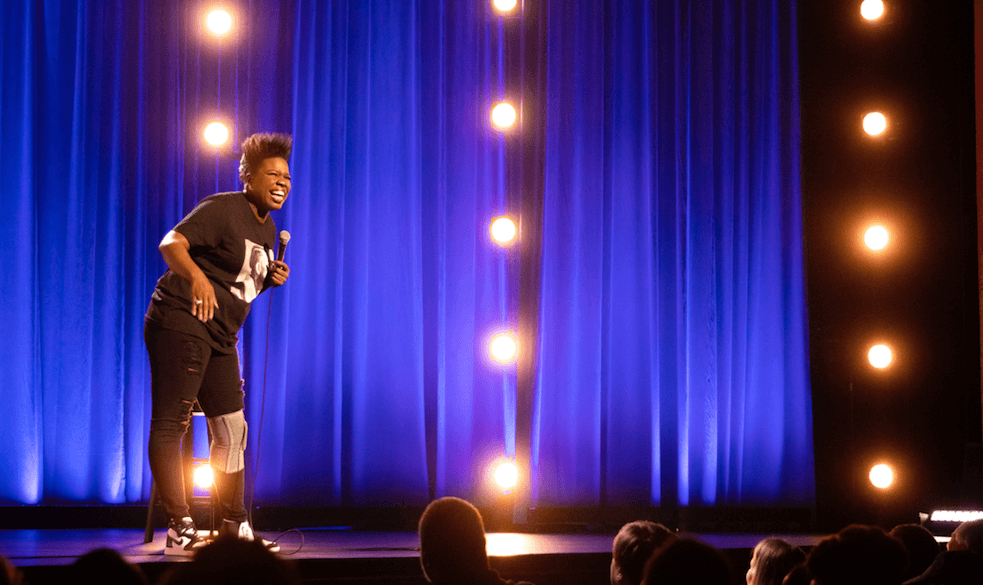 A good chunk of the front half compares and contrasts women in different decades of their life. She razzes a twentysomething audience member for being too buttoned-up, but Jones is really just trying to urge her to enjoy herself now. That's not to say women in their 40s or 50s can't: Jones got hired on SNL in her 40s, which is inspirational, but she states that in her 50s there's more freedom from giving fucks, illustrated when she fidgets with one of her fake lashes, then rips them both off and throws them on the floor: "If you can't ride the whole time, get out," she screams at the lashes, but also us.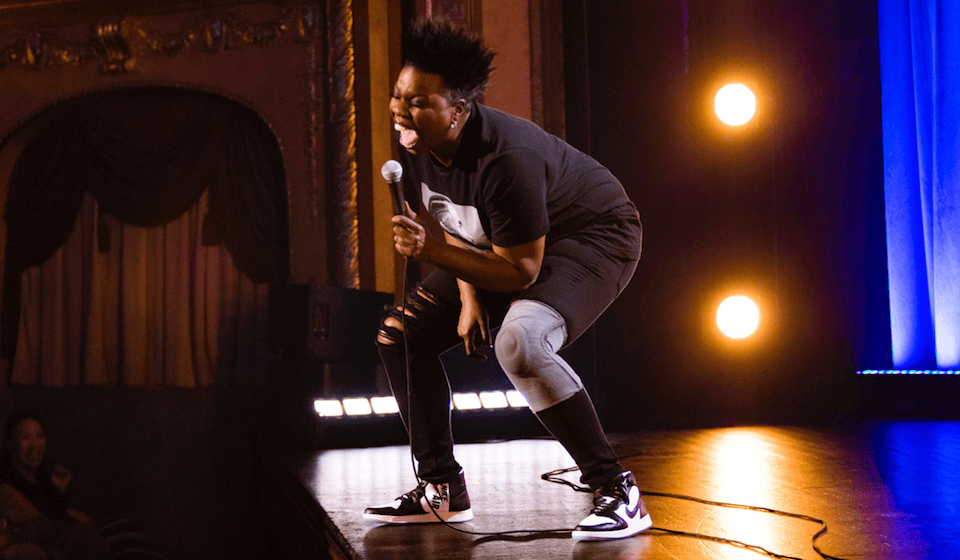 Time Machine is an extremely physical performance; there are several shots of her footwork and a choreographed retelling of how Jones tried to get Prince's attention in a crowded club. She underscores how maternity leave in the States is a joke by illustrating what childbirth does to women's bodies. She gets off the stage and in a man's face to hold him accountable for his dick. She's covering a lot of ground. 
But Time Machine isn't unfocused. Jones pauses a couple of times to genuinely be in the moment, and though much of the hour leans on surveying the past and making observations (not all of them groundbreaking), there's a bigger takeaway: Take up space now. 
Still not sure what to watch tonight? Here are our guides for the absolute best movies on Netflix, must-see Netflix original series, documentaries, docuseries, and movies. 
Looking for something more specific? Here are our Netflix guides for the best war movies, documentaries, anime, indie flicks, true crime, food shows, rom-coms, LGBT movies, alien movies, gangster movies, Westerns, film noir, and movies based on true stories streaming right now. There are also sad movies guaranteed to make you cry, weird movies to melt your brain, old movies when you need something classic, and standup specials when you really need to laugh. Or check out Flixable, a search engine for Netflix.