In the first episode of Netflix's reality dating show Dating Around, a 27-year-old man goes on blind dates with five different women. Over drinks, and then dinner, he and his dates discuss a variety of topics that are par for the course on first dates: where each person grew up and attended college, where each person works, where each person lives. Superficial conversations also ensue. Luke, the subject of this episode, tells more than one woman that she looks amazing. He also discusses his workout routine. It's painful to get through these moments, but as is the case in many reality TV shows, you'll feel compelled to keep watching. There's something satisfying about being a fly on the wall on someone's first date—even if the subjects are fully aware that they're on camera.
Dating Around

RELEASE DATE:
2/14/2019
EXECUTIVE PRODUCERS:
Chris Culvenor, Paul Franklin, Alycia Rossiter
STREAMING:
Netflix
Six NYC singles get set up on blind dates with five people. The only goal is a second date.
When Netflix first announced a dating reality show, I immediately thought of the cheesy and (usually) scripted dating shows of the late '90s and early 2000s. There was Next, the MTV show where contestants could yell "next" at any point in a blind date, and a new person would get off the bus where all the potential dates waited. In Blind Date, viewers followed two people around on a blind date, as "thought bubbles" and animations poked fun at the people on the dates. No one really took this genre of dating shows seriously—it was entertainment designed to make us laugh at other people's awkward or cruel dating experiences. But Dating Around feels like a genuine show. Its intent is simply to set up single people on dates with other single people.
Unlike a lot of popular current reality TV shows that revolve around dating or romance—The Bachelor, The Bachelorette, 90 Day Fiancé—Dating Around has no conclusive resolution. The show (as of yet) does not follow the subjects around for several episodes, adding dramatic tension in an attempt to stretch out the story for as long as possible. Each subject only gets one episode. At the end of the episode, we see who they picked for a second date. We don't see what happens on the second date—Netflix offers us only a glance at the cheerful meeting, usually set on a bustling street in New York City. It's up to the viewer to assume what happens from there. The episodes end on a hopeful note without an ounce of irony.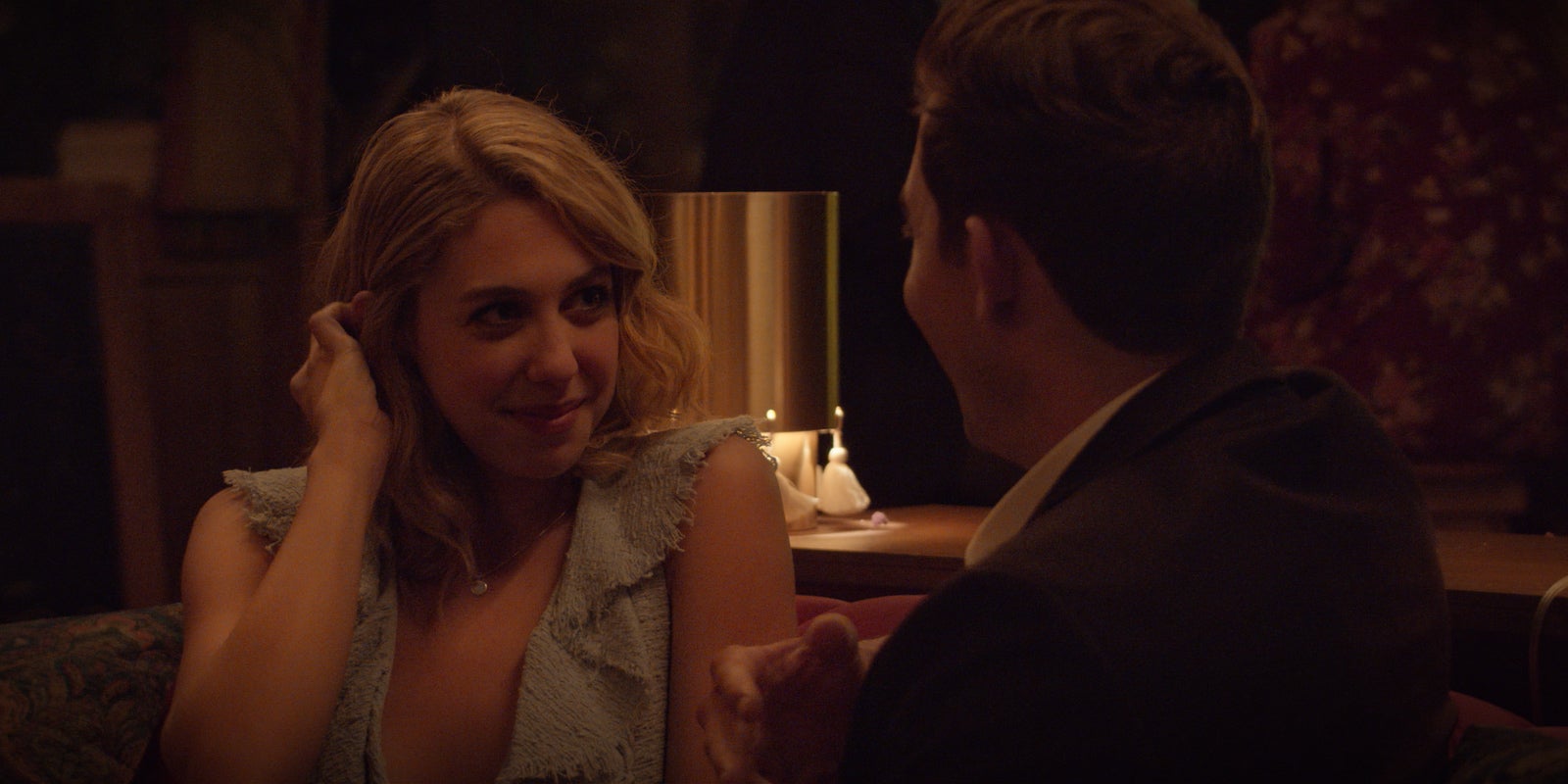 Although Dating Around breaks free from some of the clichés of previous dating shows, it's not perfect. Curiously, the series gives no information about how the dates are picked for each subject, other than the fact that they all consented to be filmed on a date. Possibly, the single people who are the main subjects of each episode gave the producers a list of their preferences. But some of the choices seem like wildcards just to see what happens. In one episode, a 36-year-old woman named Gurki is thoroughly questioned by at least a couple of her dates for being divorced. One guy exits the date early, and she's happy to see him leave. I wonder if they exaggerated these conversations for dramatic effect or if she got unluckily paired with jerks. And if a single man was that bothered by a divorced woman, why would they set him up with her? Here is where I missed the reality TV format of post-date interviews. We don't get to hear Gurki's—or anyone else's—thoughts on how each date went. We're observing the dates without any commentary.
Netflix clearly set out to create a different type of dating reality show, one that doesn't feel gimmicky or mocking. And although most of the episodes feature straight people, the streaming service did make an effort to be inclusive. Two of the episodes feature gay and lesbian singles, and one episode features middle-aged singles. (These episodes are the most enjoyable to watch.) All of the episodes take place in New York City, and all of the dates in an episode take place at the same bars and restaurants. The subjects of each episode also wear the same outfit to every first date. The only variable is the date. The decision to set all of the blind dates at the same location can feel boring, but it allows the viewer to focus on the people rather than new environments.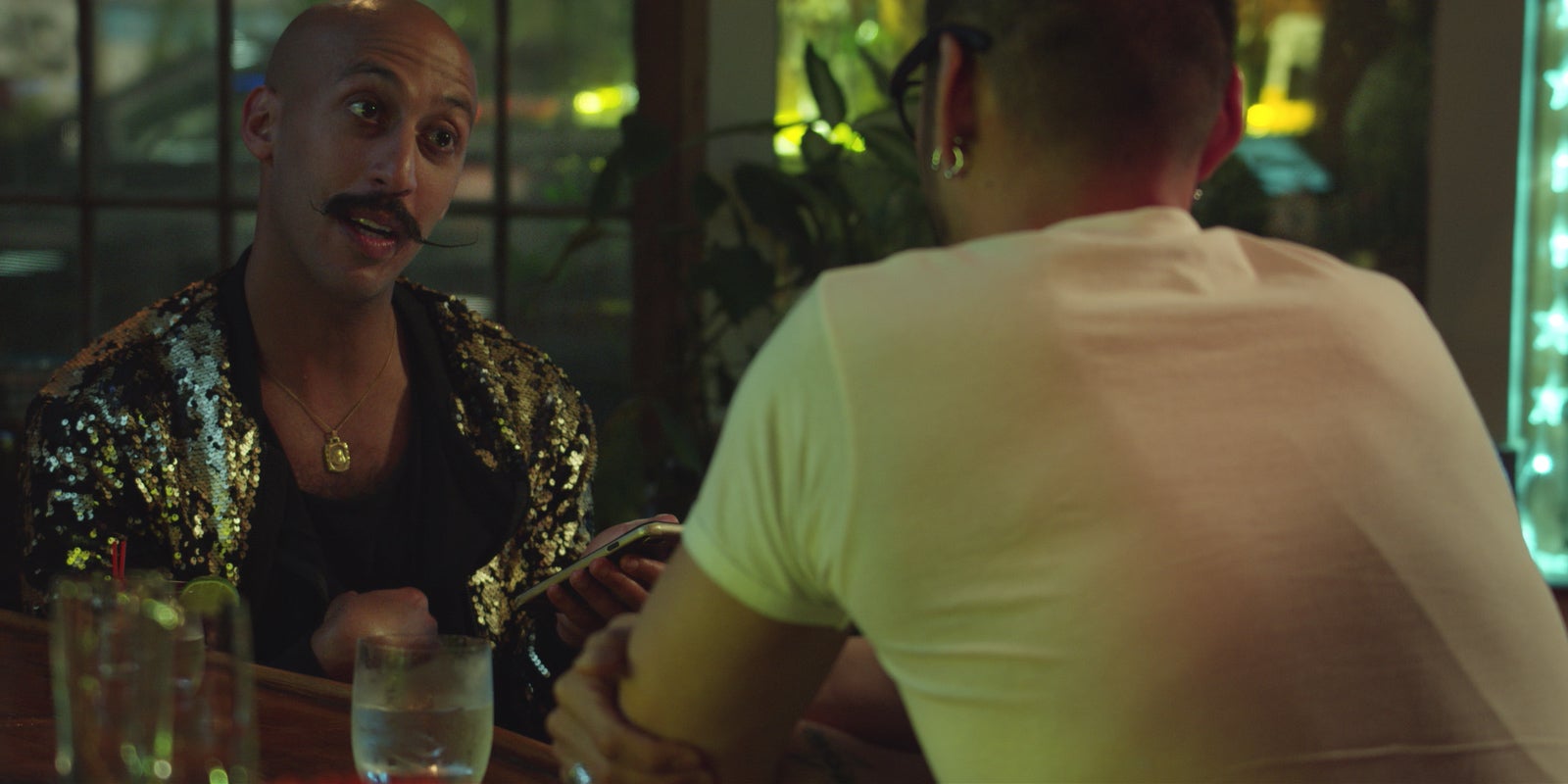 Dating Around is so well produced that it feels more like a docuseries on the tediousness of dating in New York City—or any big city—rather than a reality show. There are no awkward, shaky-camera moments, no postmortem interviews, and no silly games between contestants. The dates don't appear to know anything about their competition. While a dating show that doesn't end in a proposal or wedding is far more realistic, shows like The Bachelor attract rabid fans for the opposite reason: The premise is ridiculous and far removed from reality. Dating Around, instead, shows us how exhausting being single is in the form of first dates. Meet for a drink, make pleasant conversation, ask deeper questions, decide if you like the person. Repeat several times. Dating Around is barely removed from a Black Mirror episode. Do people really want to see a reality show that shows what dating is actually like? We're about to find out.
Still not sure what to watch tonight? Here are our guides for the absolute best movies on Netflix, must-see Netflix original series, documentaries, docuseries, and movies.
Need more ideas? Here are our Netflix guides for the best war movies, documentaries, anime, indie flicks, true crime, food shows, gangster movies, Westerns, and movies based on true stories streaming right now. There are also sad movies guaranteed to make you cry, weird movies to melt your brain, and standup specials when you really need to laugh. Or check out Flixable, a search engine for Netflix.