After smashing records in the U.K. last month, BBC drama Bodyguard makes its way to Netflix for global consumption. The series stars David Budd (Game of Thrones' Richard Madden), a decorated Afghanistan war veteran now working as a protection officer for the London Police—a bodyguard. His latest assignment is to protect Home Secretary Julia Montague (Keeley Hawes), an ambitious and ascendant politician backing an expansion of Britain's security apparatus, a move critics decry as infringing on civil liberties. What should be a standard operation becomes complicated by two things: 1) David suffers from near-crippling PTSD, and 2) someone is trying very hard to kill Julia.

From that basic setup, Bodyguard could unfold as a boilerplate political thriller, but the series defies expectations at every twist and turn—almost. The show sets the tone during its hypnotic opening sequence, which finds David in the middle of a terrorist act in progress aboard the train he and his children are riding. How David resolves the crisis immediately squashes any expectations that he'll be storming through this story like Bond or Bauer. David is capable in a crisis, cool when he needs to be, but also unexpectedly compassionate and fundamentally disenchanted with the tactics of the very forces he works to protect.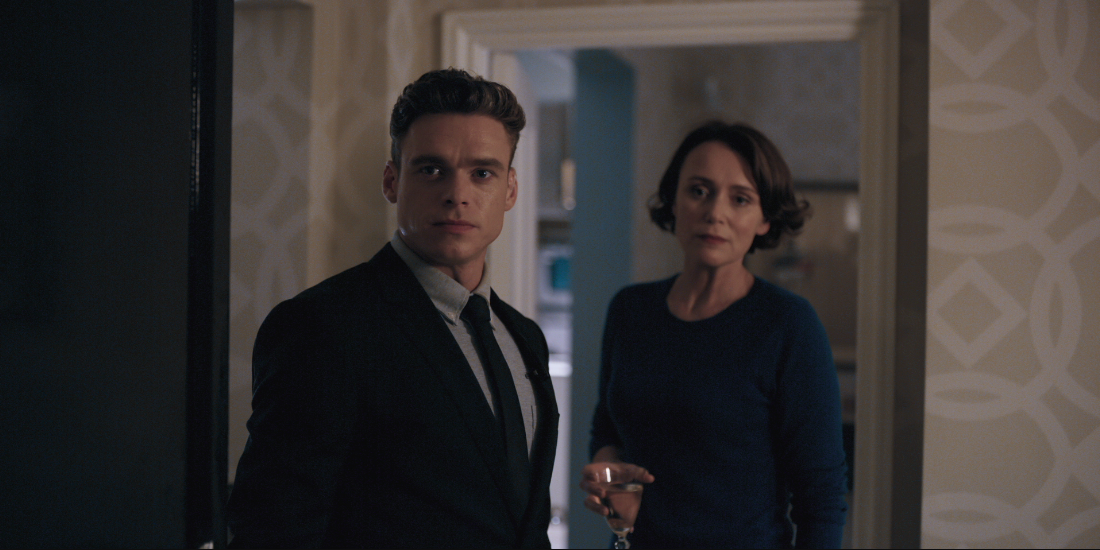 He struggles with his assignment to guard Julia, whose politics disgust him, but he also can't deny the unexpected chemistry that exists between the two of them. As they grow closer, almost in spite of themselves, they find themselves in the crosshairs of an expansive plot that threatens not only Julia's safety but the stability of the nation. To make matters worse, David begins to suspect that Julia herself may be involved in something more menacing than the usual backroom political dealings.
Bodyguard moves from character drama to paranoid thriller, but that initial focus on characterization anchors the remainder of the series. David's stake in unraveling the conspiracy soon becomes personal, but he never evolves into an all-caps ACTION HERO. Even at his most badass, he operates mostly on instinct, forever hovering right on the edge of an emotional breakdown. By the time the series inverts its opening sequence into a brilliantly mirrored climax, both David and the audience will have been put through the wringer. Madden delivers a magnetic, natural performance that both grounds David and makes him enormously sympathetic.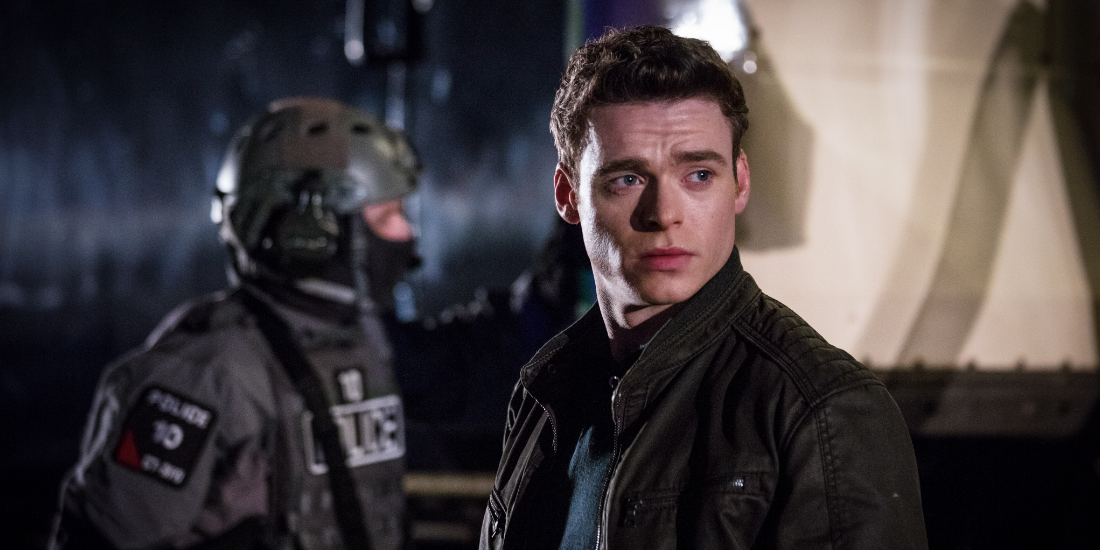 I would be remiss not to mention, however, that Bodyguard nearly undercuts all the goodwill it earns with a third-act twist that feels hamfisted, cartoonish, and borderline offensive. Part of the reason Bodyguard works so well is because it tackles complex issues and refuses to fall back on easy, clear-cut answers. Life in David Budd's world, as in our own, is messy, but it earns its surprises honestly, and they never strain the verisimilitude of the world in which they unfold. Then, along comes a plot development that all but twirls its mustache and cackles maniacally, a preposterous and unconvincing twist-for-the-sake-of-a-twist that adds nothing of value, and actually cheapens one of the series' most effective and emotional moments. It's a deeply disappointing misstep for a show that successfully avoids them for most of its duration.
Despite this blunder, the strength of the writing and Madden's performance justify the journey. At only six hour-long episodes, Bodyguard is well worth clearing your schedule to binge. And when you get to the terrible twist at the end, just pretend somebody accidentally spliced in a scene from one of the later seasons of 24.
Still not sure what to watch tonight? Here are our guides for the absolute best movies on Netflix, must-see Netflix original series, documentaries, docuseries, and movies.
Need more ideas? Here are our Netflix guides for the best war movies, documentaries, anime, indie flicks, true crime, food shows, gangster movies, Westerns, and movies based on true stories streaming right now. There are also sad movies guaranteed to make you cry, weird movies to melt your brain, and standup specials when you really need to laugh. Or check out Flixable, a search engine for Netflix.