Given the dismal output from the latter half of his career, one might start to wonder: Was Adam Sandler ever funny? Those early days on SNL, those beloved songs and movies that made him a household name: Was any of it ever good, or is it all just nostalgia—simpler comedy for the simpler times? I've always suspected that Sandler not only was funny, but actually still is, and has been waiting for the right project to prove it to us.

His new Netflix special, Adam Sandler: 100% Fresh, might just be that project. A collection of standup comedy and songs performed at various locations over a stretch of time, the venture returns Sandler to his roots. The humor is dumb and broad, as simple as the stuff that originally made him famous. But it's also a well-crafted and funny showcase of some of his best instincts, and a surprisingly heartfelt effort from a guy who's looked emotionally detached in nearly every movie he's made over the past decade.
God help me for being that guy who constantly tries to extract some deeper meaning from Sandler's career choices, but I do think 100% Fresh says a lot about where he's at in life. He spends most of the special talking about his wife and kids, and generally musing about what it's like to be a middle-aged father and husband. Part of the reason Sandler's recent comedy hasn't worked is that it feels like he's still trying to harken back to his glory days of the mid-'90s and early 2000s. Although he does still refer to himself as the "Sandman" throughout much of the special, 100% Fresh suggests there's a better path forward for him, one that combines the lowbrow, everyman quality of his early days with the spirit of where he is now.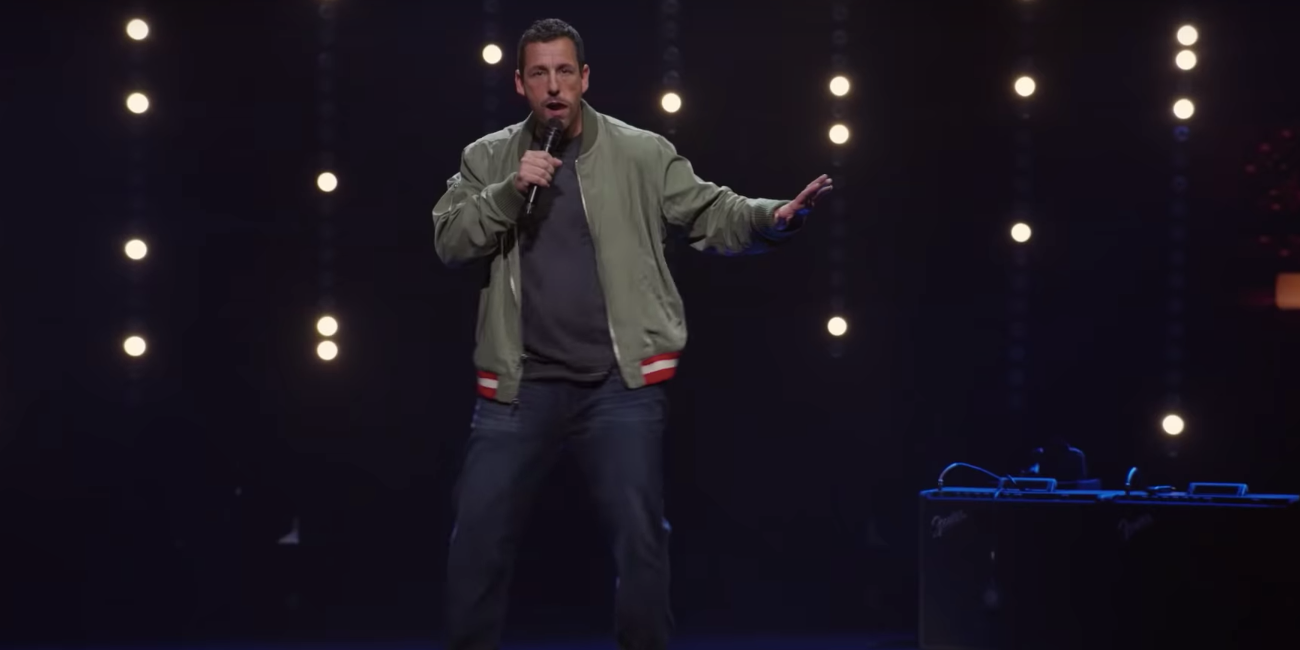 Sometimes, Sandler's worst tendencies do resurface. His least funny song is called "Pussy Fart," which he turns into a five-minute bit involving stories about his wife. Still, this special is way sweeter than it needed to be. Sandler ends the show with an updated version of his Wedding Singer ballad "I Wanna Grow Old With You." He addresses it to his wife, Jackie, but it feels like a look back on his whole life and career, as the song culminates in a montage that leads from his early success to his initial stardom to his days as a family man.
It's the preceding song, however, that stands as the emotional high point of the special: a tribute to Sandler's late, great friend Chris Farley. The song simultaneously reinforces Sandler's songwriting and guitar playing abilities (despite an unnecessary solo) and serves as a touching reminder of just how many lives Farley touched in his 33 years on Earth. Sandler states at one point in the song that he wishes they "were getting on a plane to shoot Grown Ups 3," a franchise in which Farley's absence is all the more noticeable thanks to its other casting choices.
Other standout moments include a running bit about a ghost and a dick pic, a story about riding a rollercoaster with another middle-aged dad at Disney World, and a song that goes, in its entirety, "Oh no, oh no/ Oh no no no no no /Oh no, God, no/ My mother's friend has a son who just moved to Hollywood/ And she asked me to help him!" Yet my favorite part of the special might be the song "Phone, Wallet, Keys"—a well-observed subject to be sure, but one that Sandler turns into a relatable piece of commentary on modern life.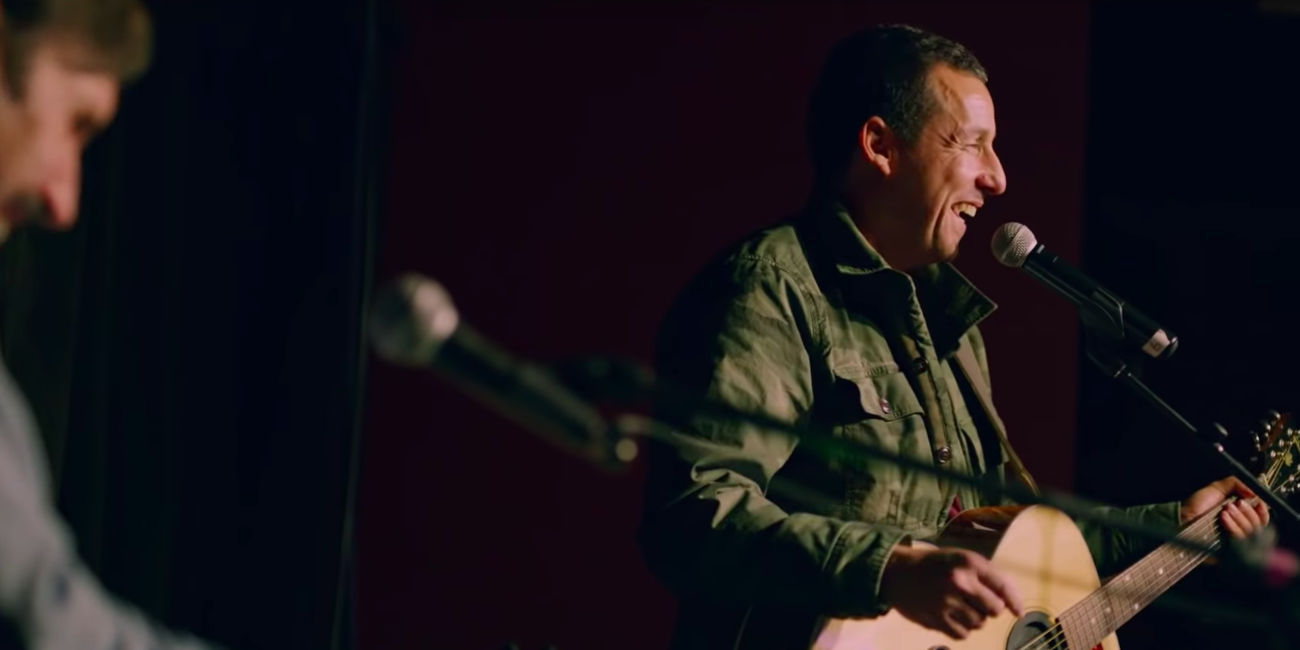 Last November, following Sandler's terrific performance in a different kind of Netflix project, The Meyerowitz Stories, I speculated that he may be a better dramatic actor than a comedic one at this point in his career. It would explain why so many of his recent "comedies" have felt desperate and reaching. After seeing 100% Fresh, I believe there's a simpler explanation for Sandler's downward trajectory: He really is as lazy as he looks. When Sandler shows up to his own projects (or other people's) and puts in real work, both his dramatic and comedic output succeed. Recently, it's just become much easier to tell when he's phoning it in. 
Sandler clearly knows this and recognizes he's a critical punching bag, hence the title 100% Fresh. He does address his detractors in the special, singing that he hopes everyone at Rotten Tomatoes "dies miserable deaths." Ironically, if Sandler cared about impressing his critics (which he probably doesn't, as he didn't even make this special available for screener ahead of time), he wouldn't have to do much. If even half of his projects were as funny and heartwarming as 100% Fresh, that would be enough.
Still not sure what to watch tonight? Here are our guides for the absolute best movies on Netflix, must-see Netflix original series, documentaries, docuseries, and movies.
Need more ideas? Here are our Netflix guides for the best war movies, documentaries, anime, indie flicks, true crime, food shows, gangster movies, Westerns, and movies based on true stories streaming right now. There are also sad movies guaranteed to make you cry, weird movies to melt your brain, and standup specials when you really need to laugh. Or check out Flixable, a search engine for Netflix.