Music Teacher is a sheep in wolf's clothing. Sarthak Dasgupta's new Netflix film poses as a thoughtful meditation on the price people pay when they give up on their dreams and let their resentment fester, simply because they were too scared to pursue what they wanted. Instead, Dasgupta churns out a lifeless melodrama whose surly protagonist mistreats the women in his life and refuses to better his own situation because he can't stop wallowing in self-pity.
Music Teacher

RELEASE DATE:
4/19/2019
DIRECTOR:
Sarthak Dasgupta
STREAMING:
Netflix
This Indian drama is just another film about a self-pitying man who rejects the kindness of the women in his life.
Said protagonist is Beni (Manav Kaul), the titular music teacher who scrapes together a living by teaching and singing Hindi songs in small clubs, with hopes of someday becoming a playback singer. Beni moves from Mumbai back to the Himalayan foothills of Shimla to live with his widowed mother (Neena Gupta) and sister Urmi (Niharika Lyra Dutt). Amplifying Beni's homecoming dread is the prospect of facing one of his old pupils, Jyotsna (Amrita Bagchi), who has become a Bollywood superstar and is making a highly anticipated return to Shimla for a concert. The two haven't spoken in the eight years since Jyotsna catapulted to fame.
Resentful of the fact that Jyotsna never properly credited him for her success, Beni sets out to take his mind off her concert in the only way men know how: by assigning himself tasks that nobody asked him to complete. He identifies a wealthy, promising suitor for Urmi and deflects any questions or comments about his own conspicuous lack of a spouse. He argues with his mother about the nobility of teaching music and refuses to accept his best friend's cushy job offer working as a political lobbyist. He wanders through town, smoking cigarettes and scowling across the breathtaking Himalayan valleys (the gorgeous scenery proves the most compelling part of this otherwise lackluster drama).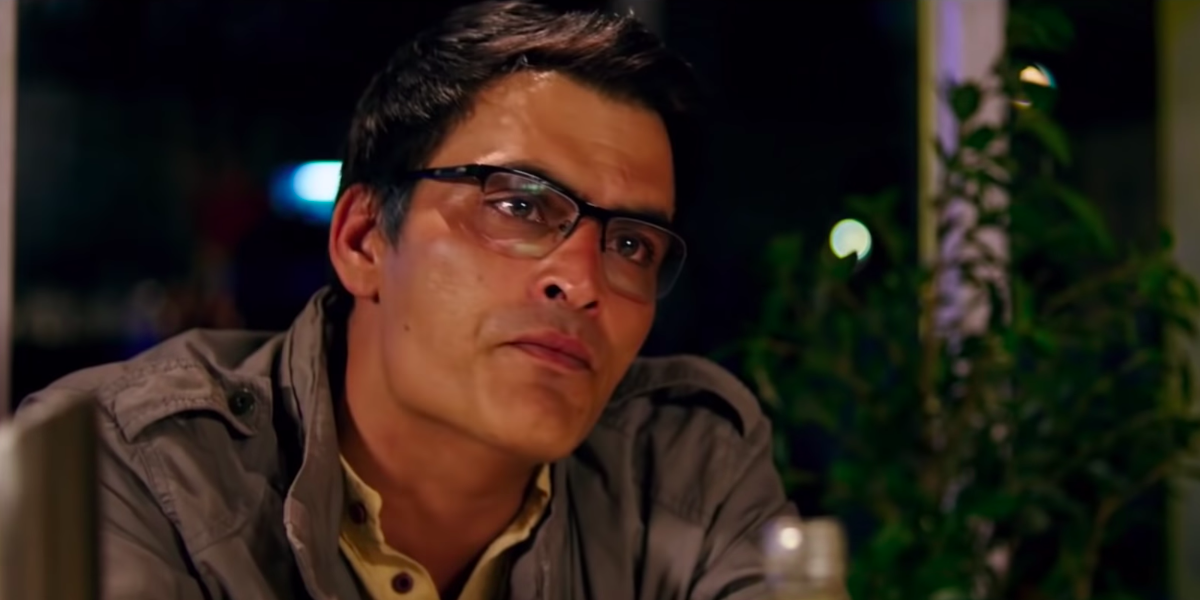 The film intercuts these present-day scenes with flashbacks of Beni's initial meeting and blossoming romance with Jyotsna. Bagchi is a firecracker, lighting up the screen and Beni's face with her playful jabs and knowing smiles. In typical manic pixie dream girl fashion, Jyotsna exists primarily to pull Beni out of his dour spiral and humanize his anguish. That she does so in such a compelling way is a testament to her performance, but hardly a win for the film.
Jyotsna obviously cares more about Beni's personality than his talent, and of course, Beni pushes her to perform in front of high-profile talent scouts in a singing competition even though she only wishes to sing as a hobby. Inevitably, these scouts offer her a recording contract in Mumbai, which Beni urges her to sign in the hopes that she'll put in a good word for him with the company suits. Beni fails to consider that forcing the woman who loves him dearly, and whom he loves in return, out of his life and into a career she doesn't even want probably won't engender any goodwill.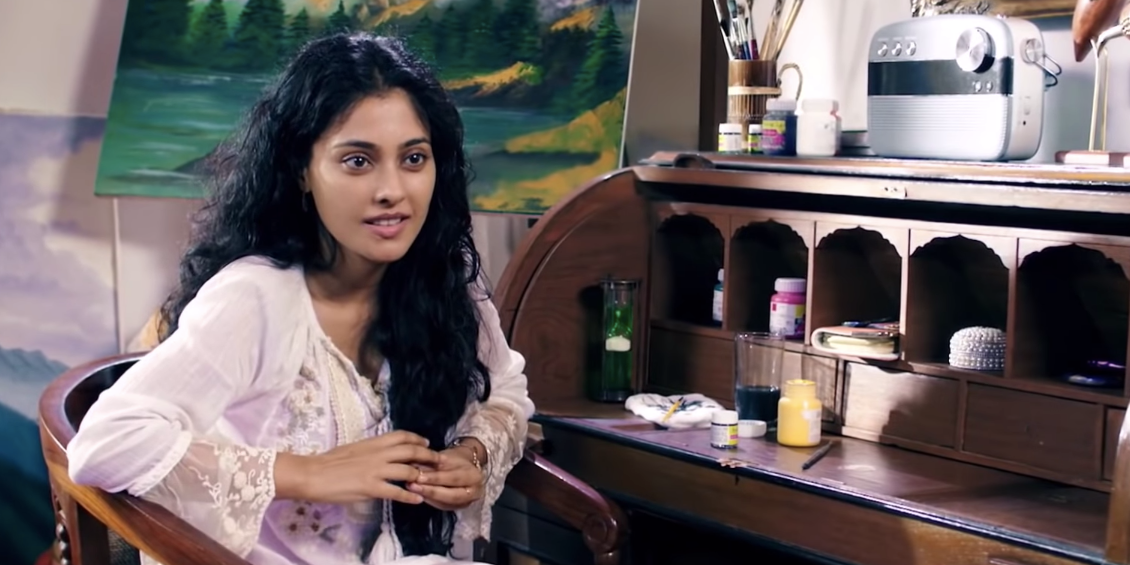 Music Teacher offers little backstory for Beni, so it's impossible to tell how he got stuck in a rut. If his friends and pupils can't stop singing (no pun intended) his praises, why hasn't he forged a more promising career for himself? Perhaps he's always been too lazy to wholeheartedly pursue his dream, or too scared to fail—or, most likely, a little bit of both.
Instead, Beni resigns himself to singing in his room at night. It sounds quite good, according to his neighbor, Geeta (Divya Dutta), a lonely woman whose husband has shacked up with another woman in the city. Beni grumpily asks Geeta to stop listening to him practice, and she reluctantly obliges, but not before delivering some platitude about never giving up on your dreams.
Beni and Geeta's relationship eventually turns intimate, as all homecoming reunions do. But of course, it can't last, because Beni soon decides that he has to reconnect with Jyotsna at her concert. Geeta, having understood her role in their relationship all along, encourages him, the sorrow and loneliness in her voice palpable. Yet again, Music Teacher condenses one of its most nuanced characters into a stepping stone in its male protagonist's quest to get what he wants.
But does Beni actually get what he wants in the end? It's hard to tell based on the film's mawkish final 15 minutes, which are packed with hammy dialogue and a wholly unbelievable resolution. Music Teacher could have made a poignant statement about the value of relationships over professional accomplishments, and the cruelty of forcing your own dream on someone else. Instead, it's another movie about an emotionally illiterate man who forces the women in his life to do all the heavy lifting. By the end of Music Teacher, Beni hasn't changed and he hasn't gotten better—and neither has the film.
https://www.youtube.com/watch?v=OJ4Frv6JQtU
Still not sure what to watch tonight? Here are our guides for the absolute best movies on Netflix, must-see Netflix original series, documentaries, docuseries, and movies.
Looking for something more specific? Here are our Netflix guides for the best war movies, documentaries, anime, indie flicks, true crime, food shows, rom-coms, LGBT movies, alien movies, gangster movies, Westerns, film noir, and movies based on true stories streaming right now. There are also sad movies guaranteed to make you cry, weird movies to melt your brain, old movies when you need something classic, and standup specials when you really need to laugh. Or check out Flixable, a search engine for Netflix.