Twitch streamers are the latest iteration of the modern internet celebrity. They seem to make headlines nearly every day, be it for throwing their cats, passing out drunk while streaming, or anything in between. Yet, some of these people make thousands of dollars an hour and have widespread, fiercely loyal followings. So, a question: How exactly do you become a Twitch streamer?
There's a lot to Twitch streaming, and, as a result, it can get pretty overwhelming. Ultimately, it all comes down to equipment and personality. The best streamers have high-grade gadgets and are seasoned entertainers, but you don't have to worry about all that just yet. Instead, we've outlined all the basic information you need to get started with your channel.
Here's everything you need to know about streaming on Twitch.
The basics of becoming a Twitch streamer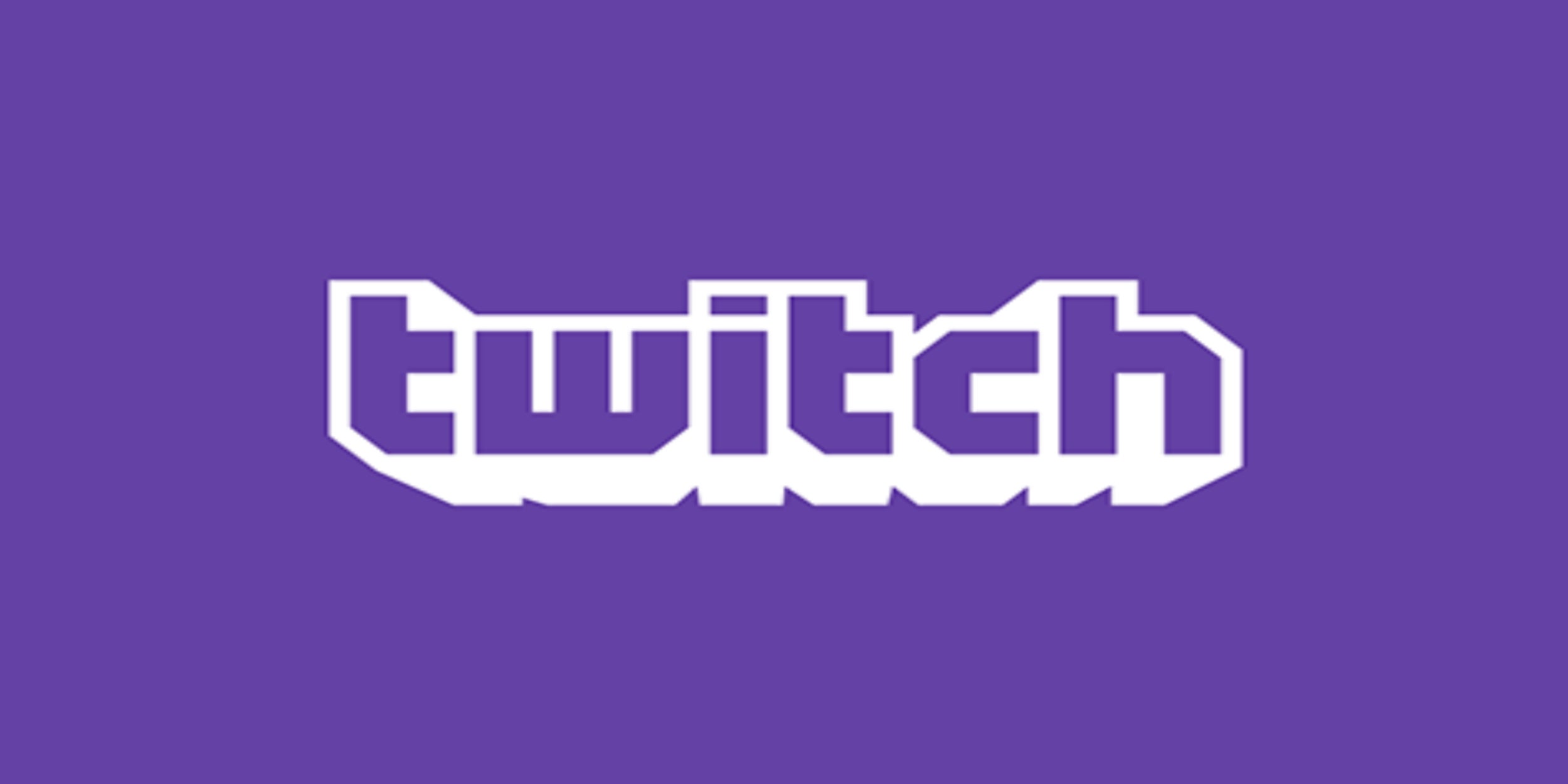 Before you start daydreaming about Twitch superstardom, sign up for a Twitch account. Maximize people's interest in your channel by uploading a unique avatar and banner photo. Then, type up an attention-grabbing description that outlines what your channel will be all about. Lastly and most importantly, choose a catchy Twitch name. If you're stuck, draw inspiration from popular Twitch streamers' names, such as Ninja, Shroud, Dr Disrespect, Pokimane, and Alinity Divine.
Next, decide what you want your niche to be. In order to stand out from the masses, figure out the focus of your channel and what will make you, the streamer, interesting. Do you want to be a committed speedrunner? Will you only play games from one franchise or of a similar theme? Are you going to wear a costume while streaming? Ultimately, you don't have to limit yourself to any of these ideas if they're not up your alley—these are just a few ways for you to possibly attract viewers.
Now that you've got a general idea of what you'll be doing on your channel, decide when, how frequently, and how long you'll be streaming. Consistency is key. Once you've mapped that out, it's time to look at gear.
Twitch streaming equipment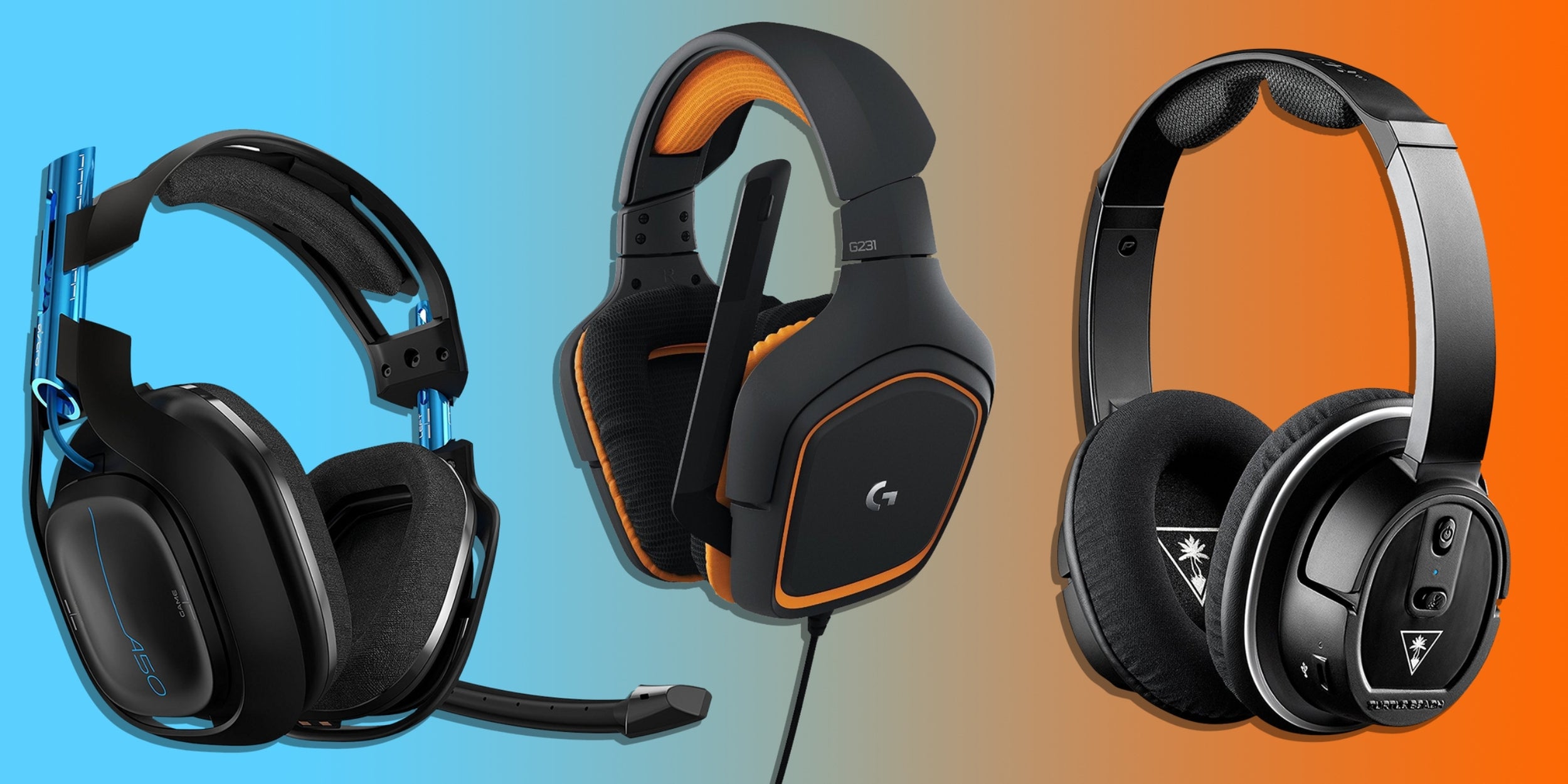 There are two things that are absolutely essential for Twitch streamers: a platform to play games on and a way to actually stream. Most streamers also use microphones and webcams to engage with their viewers, but you don't necessarily need to have either. Here's a comprehensive breakdown of any equipment you may find useful.
How to stream to Twitch from video game consoles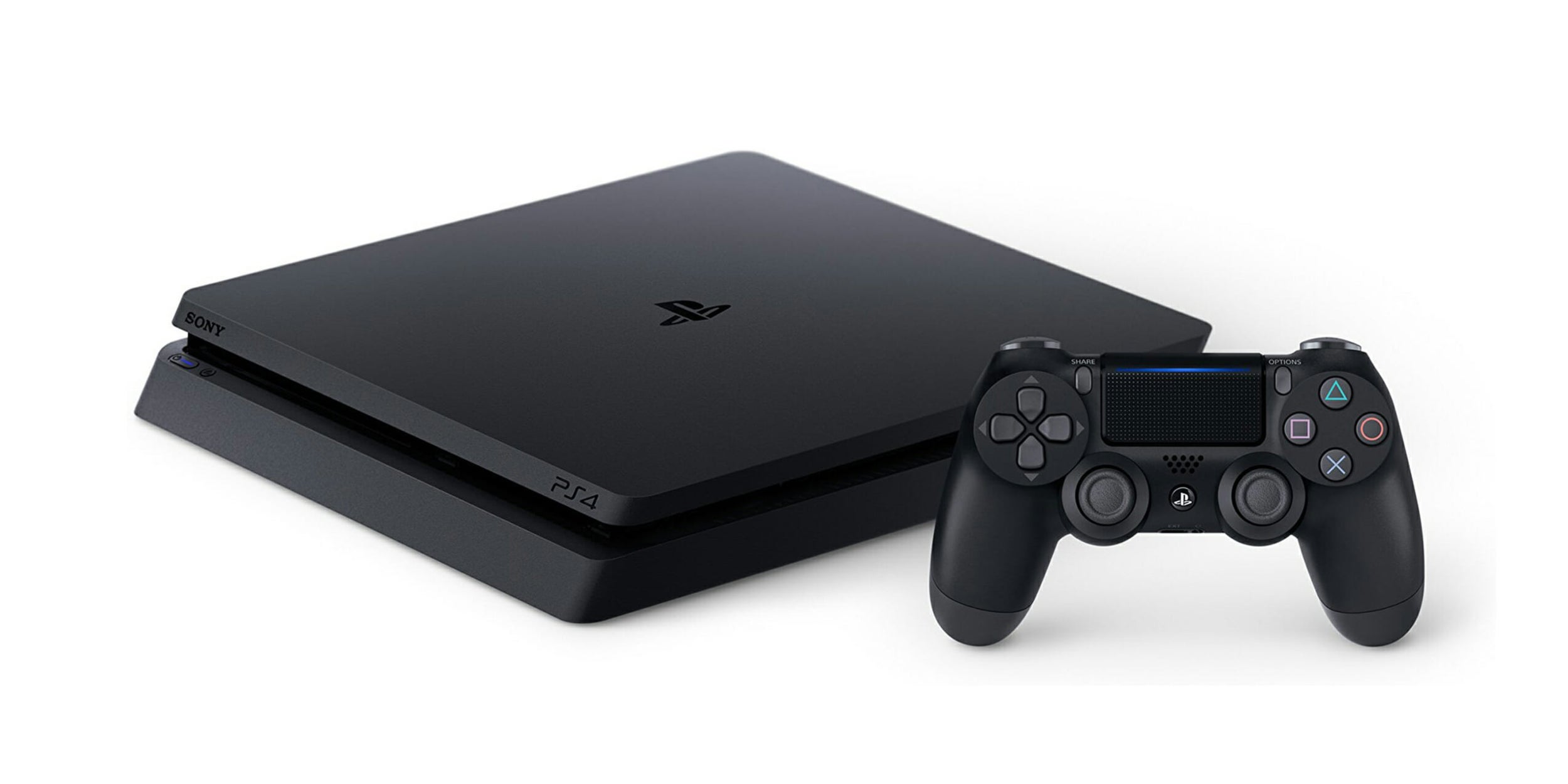 Twitch streaming methods vary from console to console. First, figure out what you'll be playing your games on. To stream from an XBox One, download the free Twitch app, and you're home free. For a PS4, you can stream right from the PlayStation's Share menu.
Other consoles such as Nintendo Switch require an external setup. To stream from these platforms, make sure your console is connected to a TV with an HDMI cord. Next, get a capture card, which will record your gameplay to your PC. Connect your capture card to the HDMI-out port on your console, and hook up that same card to your PC with a USB cable. You'll have to log in to Twitch via your capture card's software in order to authorize streaming, but after that you'll be all set.
High-quality capture cards can get kind of pricey, but the AverMedia and Hauppauge cards are both quite good without being financially out-of-reach. If you're willing to put up some extra dough, though, more expensive cards are definitely a worthwhile investment.
How to stream to Twitch from a laptop or PC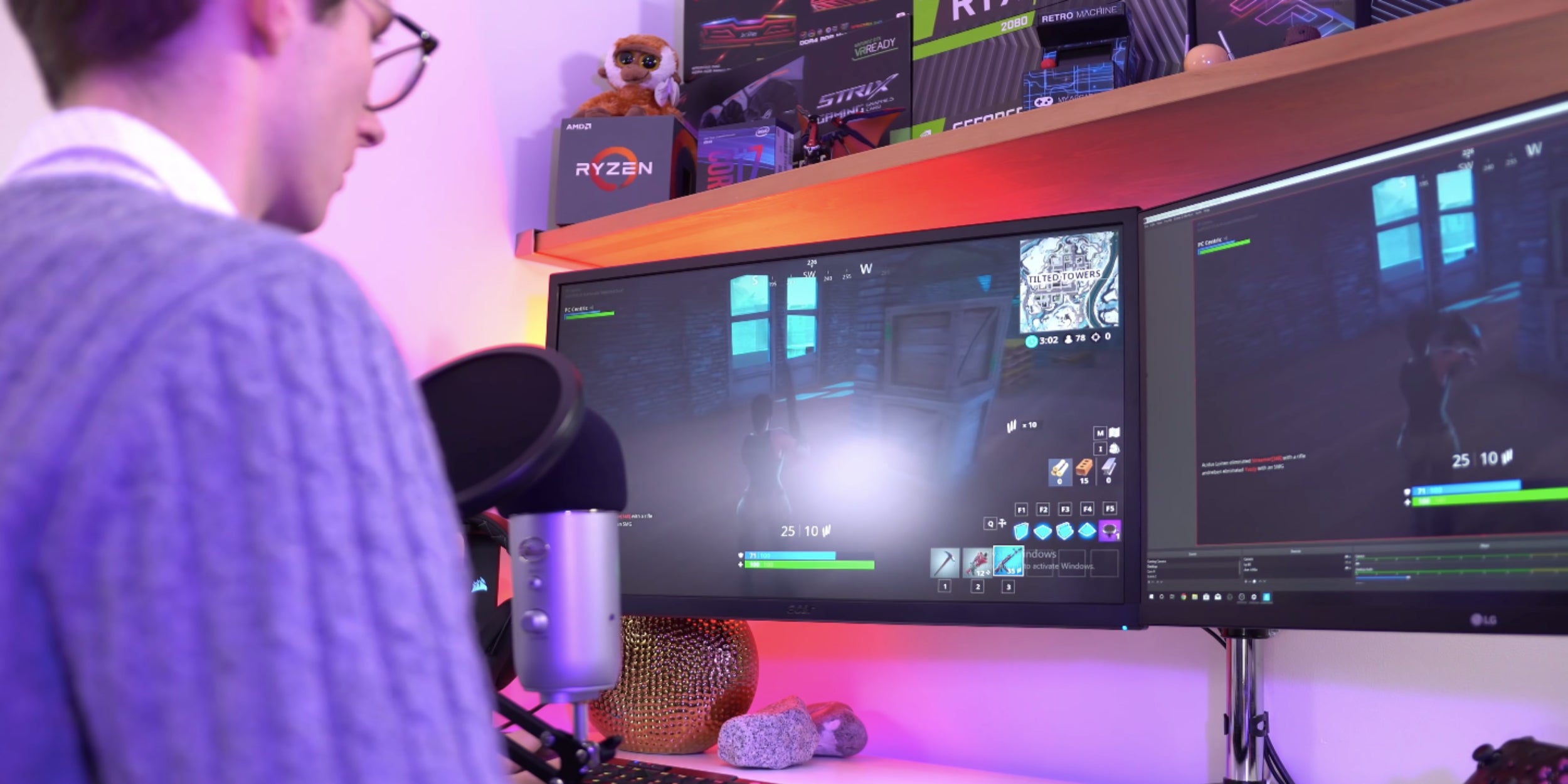 PC or laptop streaming generally allows for more customization, but it also requires you to download software. Opening Broadcaster Software (OBS) and XSplit are the two most common programs for Twitch streaming. OBS is completely free, and XSplit has a free tier as well—but it has more extra features than OBS, if you're willing to pay for a subscription.
Since socializing with viewers is an integral part of any decent Twitch strategy, many streamers decide to buy a second monitor, so they can view their Twitch chat while streaming. However, if that's not looking feasible for your bank account, you can always boot up the Twitch app on your phone, find your stream, and monitor your chat and viewers from there.
Mics and webcams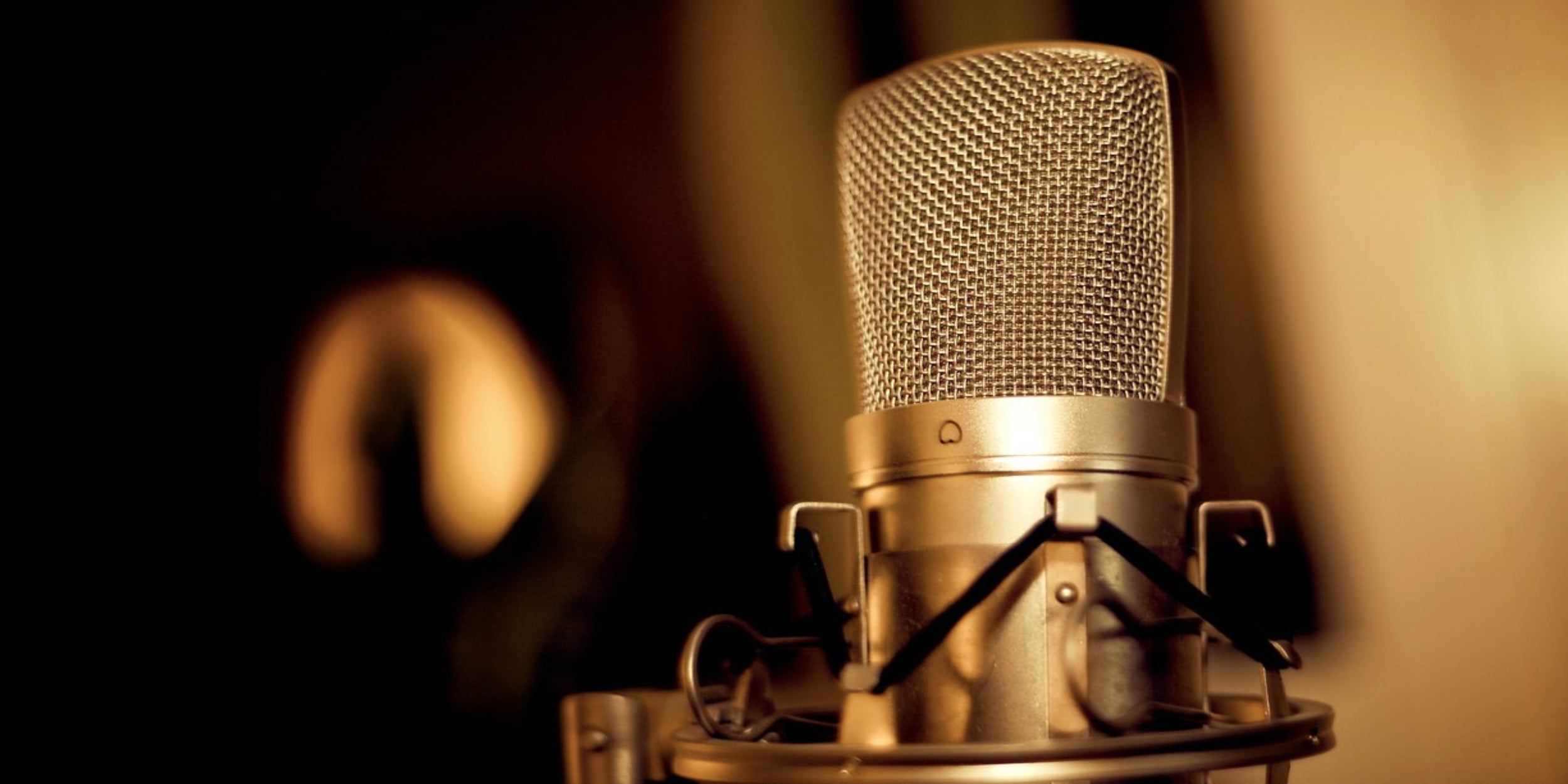 While a microphone isn't strictly necessary, part of your appeal as a streamer is your interaction with viewers. As such, you may want to consider investing in a nice microphone. The mic on a gaming headset—which you'll need anyway for the best audio—works fairly well, but if you're looking for quality, desktop mics are definitely the way to go. The Blue Snowball mic is a solid, affordable option. If your budget is a bit bigger, the Razer Seiren X or Rode NT-USB will blow you and your viewers away.
Likewise, webcams are optional but ideal, as viewers are much more likely to connect with a human being they can see and hear. If you decide to go the "visible streamer" route, you'll need to invest in an external webcam. The Logitech C920 is one of the best affordable webcams available. If you're up to paying for higher quality, definitely go for the Logitech Brio.
Take some time to research which gear would work best for you. Once you've stockpiled all the equipment you need, it's time to actually start streaming.
Building a Twitch audience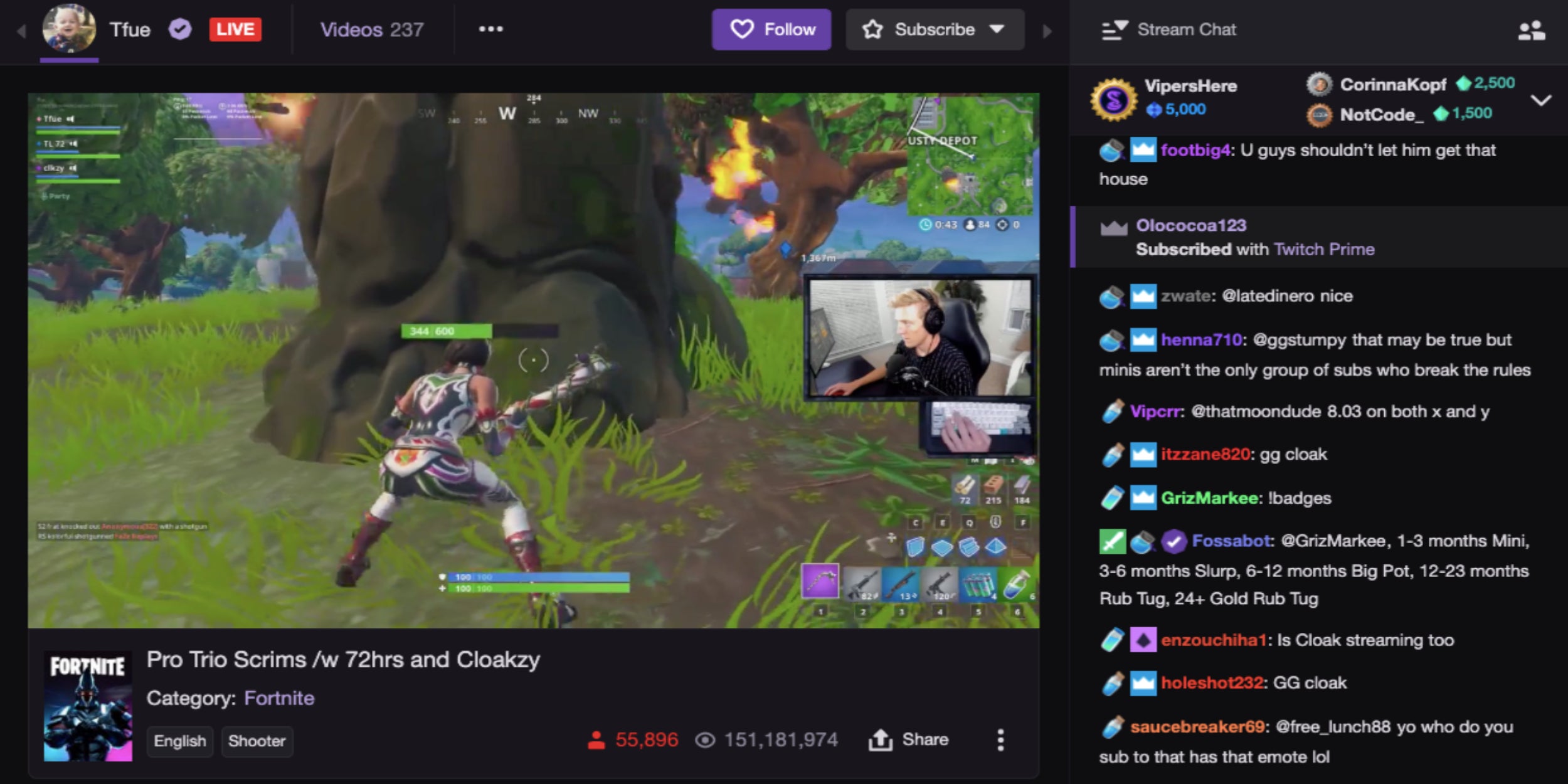 It can be difficult to multitask while playing video games. Unfortunately, you'll need to get used to it if you want to build a loyal and active fanbase on Twitch.
As a Twitch streamer, you're not just a gamer; you're a full-on performer. Sure, some Twitch viewers are casual audience members who just want to watch straight gameplay. However, the most popular streamers are the ones that interact directly with their viewers while streaming. Building a personal relationship with your viewers and marketing yourself as a compelling product (rather than relying entirely on your gameplay) is immensely valuable.
Utilizing your Twitch chat
The most common, straightforward method streamers use to engage their audiences is responding to their Twitch chat. Answering and asking questions, cracking jokes, and generally conversing with those watching your stream are all fantastic ways to forge a relationship with your audience. At some point, you may have to deal with trolls—especially if you're a woman—and in those instances, it's best to just ban the offenders without giving them any attention. For the most part, however, you should be warm and open to anyone watching your stream. Think of it this way: You're hanging out virtually with people who share your interests. They're your community, so get to know them!
Donations and giveaways
Another popular engagement tactic is encouraging donations as rewards for certain activities you carry out in-game. For example, you can offer to beat a boss using a weak weapon, go on a side quest, or do something goofy with an NPC love interest in exchange for a few bucks. Donations like this will be your primary source of income starting out, so this is an efficient method of both getting paid and making your channel more enjoyable to watch. If you ever do get a donation, make sure to genuinely thank the donor by their screen name. Chat with them a bit if you can, as that's frequently an incentive for people to donate.
Once your channel gets a bit bigger, you can start thinking about hosting a giveaway to boost your subscriber count. Merch, personalized letters, personal belongings—anything (within reason) is fair game for this audience-building method. While you may need some help moderating your chat during a giveaway, the engagement is definitely worth all the effort.
Scheduling
Lastly, stick to a streaming schedule. The best way to get viewers is to ensure people know when you'll be streaming, so work out set days of the week and times where you'll be able to stream. It does no good to host fun, well-run streams if they only occur sporadically. Become a dependable, desirable streamer and you'll attract dependable, desirable viewers.
READ MORE: