In a world of constant updates and additions, it can be hard to keep up with all the new app capabilities. The collaboration between Snapchat and song identifier app Shazam gave us the option to de-clutter our phones a bit by adding Shazam on Snapchat option. The photo-sharing app added Shazam back in mid-2017, but plenty of people never realized the change had come. Here's how to Shazam on Snapchat, track down and listen to elusive songs, and even share them with friends via Snapchat.
How to Shazam on Snapchat
We will start with the most important question: Do you need the Shazam app on your phone to use it in the Snapchat app? Thankfully, for those of us caught in a constant storage struggle with our devices, you don't. Snapchat runs Shazam entirely within itself, removing the need to clutter your phone with extra apps.
READ MORE:
How to Shazam a song on Snapchat
Identifying a song through the app is simple. Just hold your finger down on the camera screen, as if you're opening the filter and game options. You will see music notes begin swirling around your finger. This means that Shazam is listening.
After the song is recognized (which may take a minute or two, depending on any significant background noise), the Shazam'd song will appear in the middle of your screen with the option to get "Song Info" or to dismiss. By selecting Song Info, you can select your listening app of choice and peruse the lyrics. Shazam will also provide a list of similar songs for you to enjoy, should you so choose.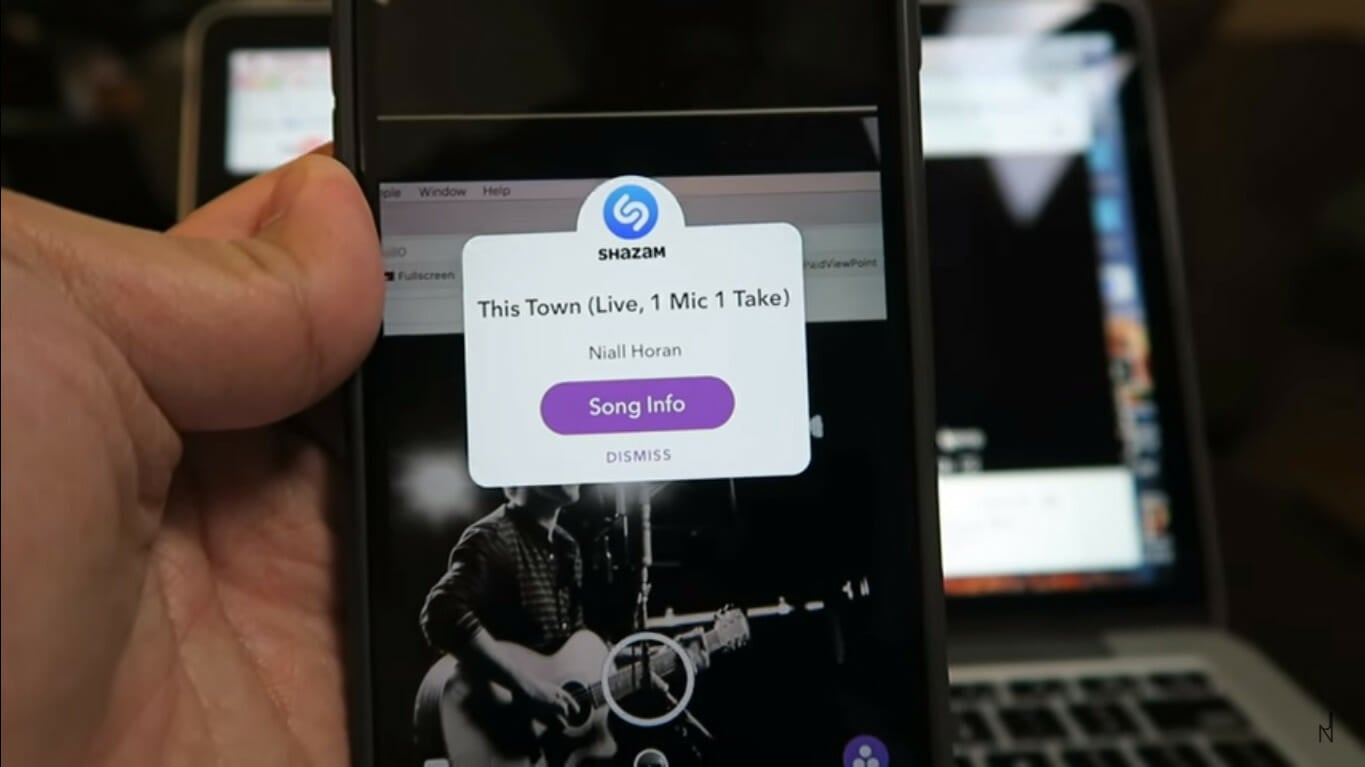 Where to play Snapchat Shazam songs
After you've discovered the identity of those sweet, mysterious tunes, you'll likely want to listen to them. Luckily, you have a ton of music streaming apps at your disposal. Spotify tends to appear as the first option, assuming you have the app on your phone. You can also play Shazam'd songs on the YouTube app, Apple Music, Google Music, or through YouTube.com.
If you're Shazam-ing on the go, the best feature is that Snapchat stores all of your previously discovered tunes. You can find the songs you've identified archived under Settings, so you can play them again whenever you'd like.
READ MORE:
How to send songs on Snapchat
You can send any Shazam'd song to other users just like a snap. First, Shazam the desired song. In the upper right-hand corner of your Snapchat screen, you should see three vertical dots. Tapping this will provide you with send options. You can pull up a list of contacts and select any recipients you think might appreciate your excellent taste in music. Along with sharing via Snapchat, there is the option to share music through text or email.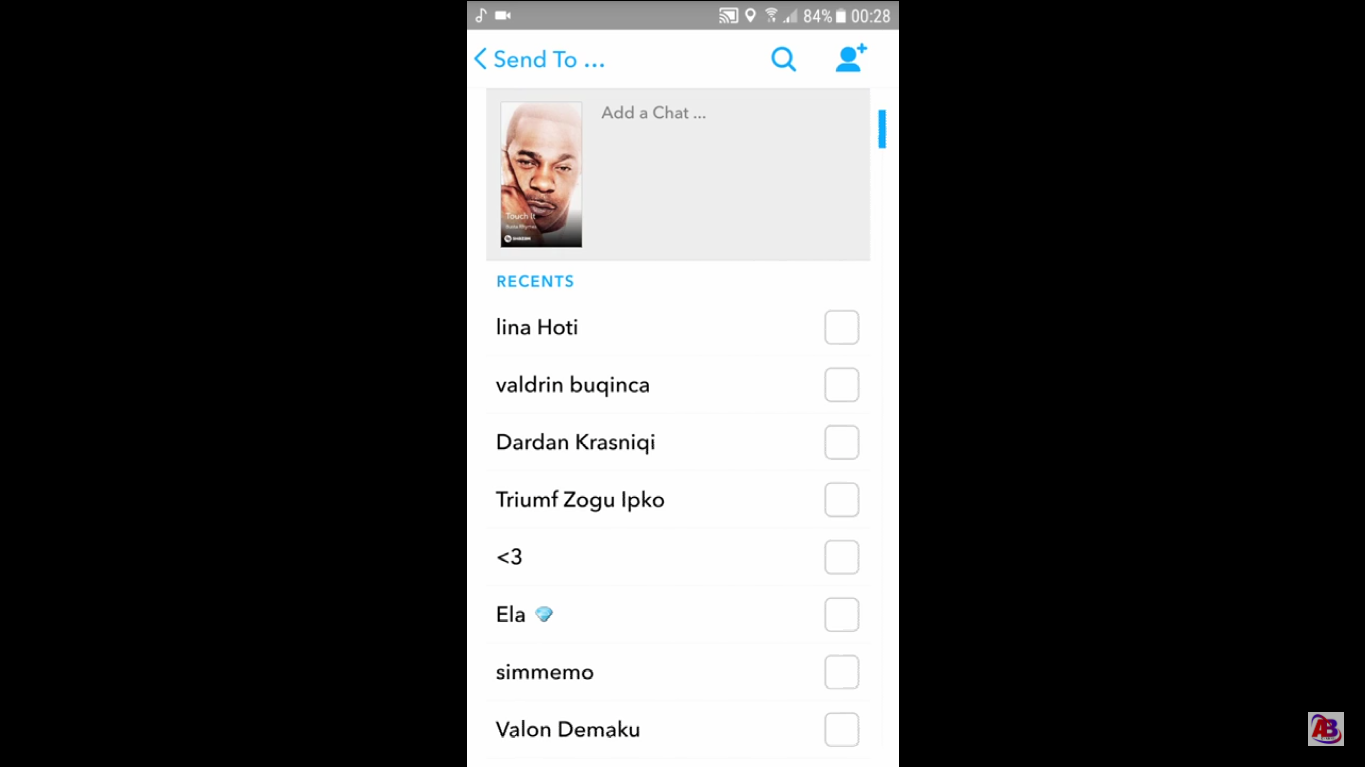 Can you Shazam a song from someone's story?
Unfortunately, you can't. Shazam noted in an article on Shazam and Snapchat that this feature isn't available "at this time." Hopefully, this means it is a work in progress. Since Shazam came to Snapchat more than a year ago, there is a good chance we could see some updates to the collaboration sometime next year.
Editor's note: This article is updated for relevance.