Anyone with a smartphone and too much time on their hands has likely started a rousing game of "Never Have I Ever" via Snapchat. But did you know the app also hosts official Snapchat games? These amusing augmented reality games, called Snappables, debuted in April 2018—but you may not have even noticed them.
Snapchat promises new games every week, so there are plenty of ever-changing, time-wasting options to play alone or snap to your friends. Which games are actually worth playing? Here are some of the most popular Snappable games to play on Snapchat, ranked from worst to best.
The best Snapchat games
Playing any Snappable is easy. Just open the app, center the camera over your face and hold your finger down on the screen, like you are preparing to use a filter. To the right of the white photo capture button, you'll see face filter options. Then, to the left, you'll find a selection of Snapchat games.
READ MORE:
7) Snap Bowling
Digital bowling is a good idea in theory. However, the simple formula of Snapchat's bowling option is too basic to be entertaining. To play, you watch a metronome-type bar at the bottom of your screen, underneath the bowling ball, as a small arrow sways from left to right. When you are ready to fire off your first ball, tap the screen when the arrow is properly aimed down the lane. Watching the little bowling ball shoot off down the lane is minimally entertaining at best.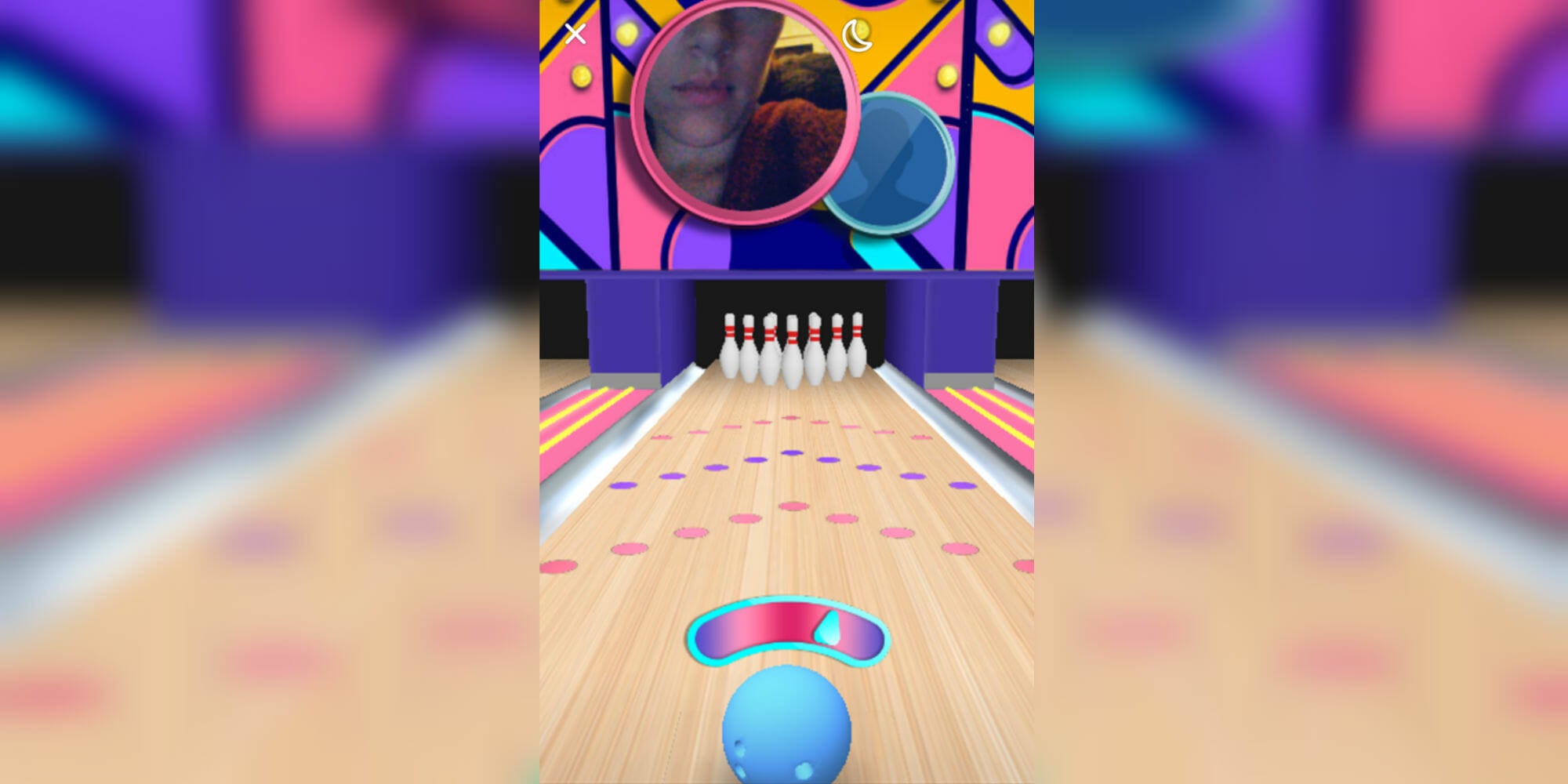 6) Tic Tac Toe
Tic-Tac-Toe is a simple, wholesome game with collaborative potential. But there are probably better ways to modernize this age-old game than Snapchat's simple formula. The game is exactly what you'd expect, but involves a lot more waiting around. The Snappable twist is that a quickly snapped photo of your face replaces the "X" or the "O." Once you've chosen your spot, you send off the Snap to a friend and wait. And wait.
Rather than requiring some mental effort to best your friends, you wait hours—or days—to continue one of the most simple games on the planet. We'll stick to the analog version.
5) Number One in Numbers
Pro: There haven't been many games like Number One in Numbers. Con: This doesn't make it particularly exciting to play. For someone who really enjoys trivia or numbers in general, this Snapchat game is probably an excellent way to test your knowledge and waste some time. The music belongs in a loud, sweaty nightclub more so than it does belching out of iPhone speakers, but the volume buttons exist for a reason. This game features a basic scale that stretches from 1 to 1,000, depending on the question. You'll see simple questions like "How many cents are in a quarter?" war with far more difficult ones like "How many sectors are on a dartboard?" (It's 20, by the way.)
The most difficult part of this game, other than the niche knowledge required, is using one finger to adjust the simple number scale.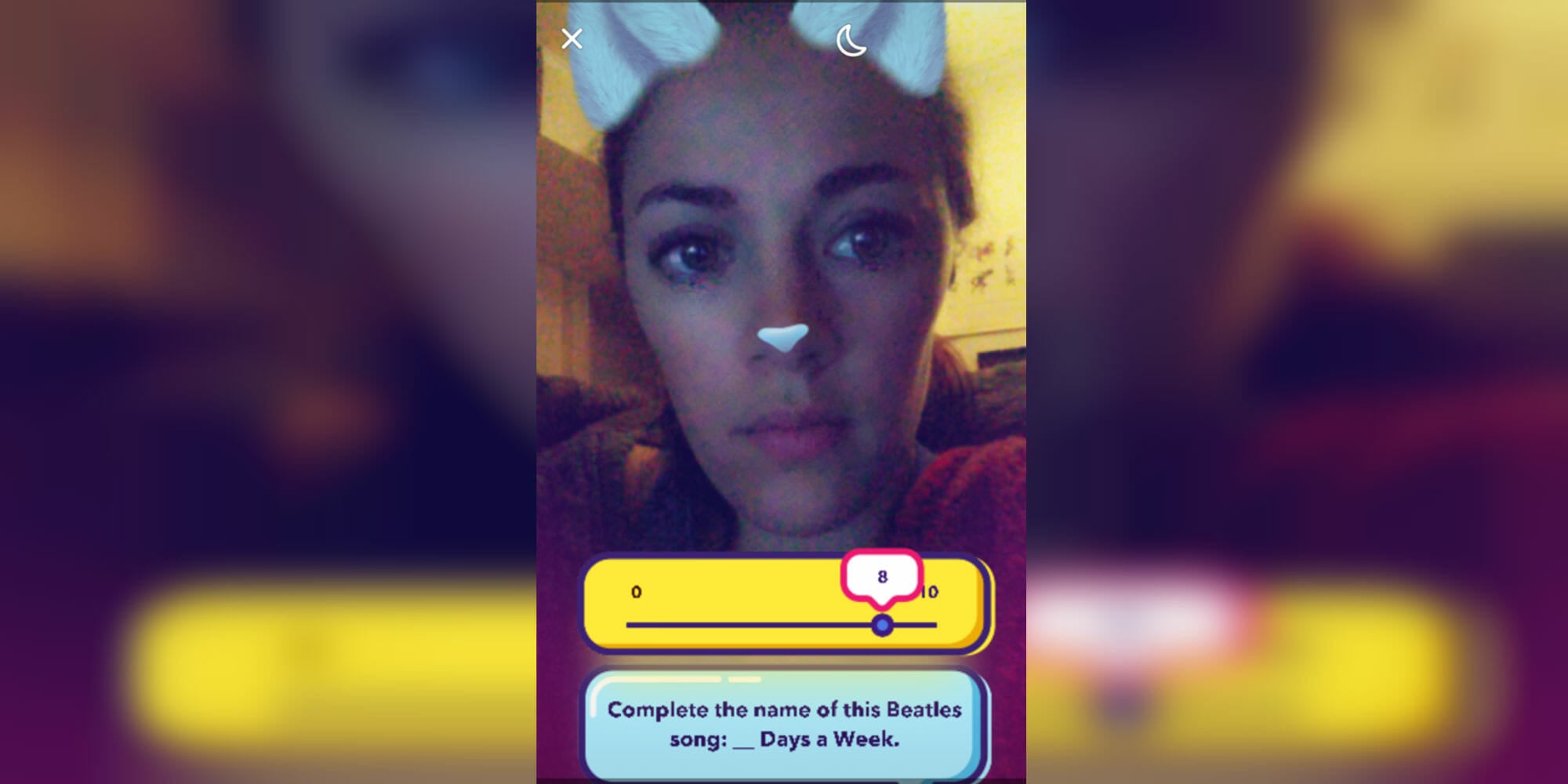 4) 3 In A Row
With a format similar to Connect 4, this simple game invites players to drop a small object—a digital piece of fruit—next to each other to make a line of three. The game passes back and forth between two players, allowing each one the chance to thwart the other. The concept, as well as the execution of this game, is so simple it borders on lazy. Regardless, it's a fun way to compete with your friends without putting in much effort.
3) Food Match
You don't have to love food to enjoy this game. It is the "Would You Rather" of food selection. Players choose their favorite of two culinary options through five rounds. Then you compare your food choices with friends. Some of the options are a bit lame (corn versus calamari, for example) but overall Food Match is a cute, entertaining way to keep in touch with your friends and learn a bit more about their food preferences. It might even be a good way to decide where to go for dinner.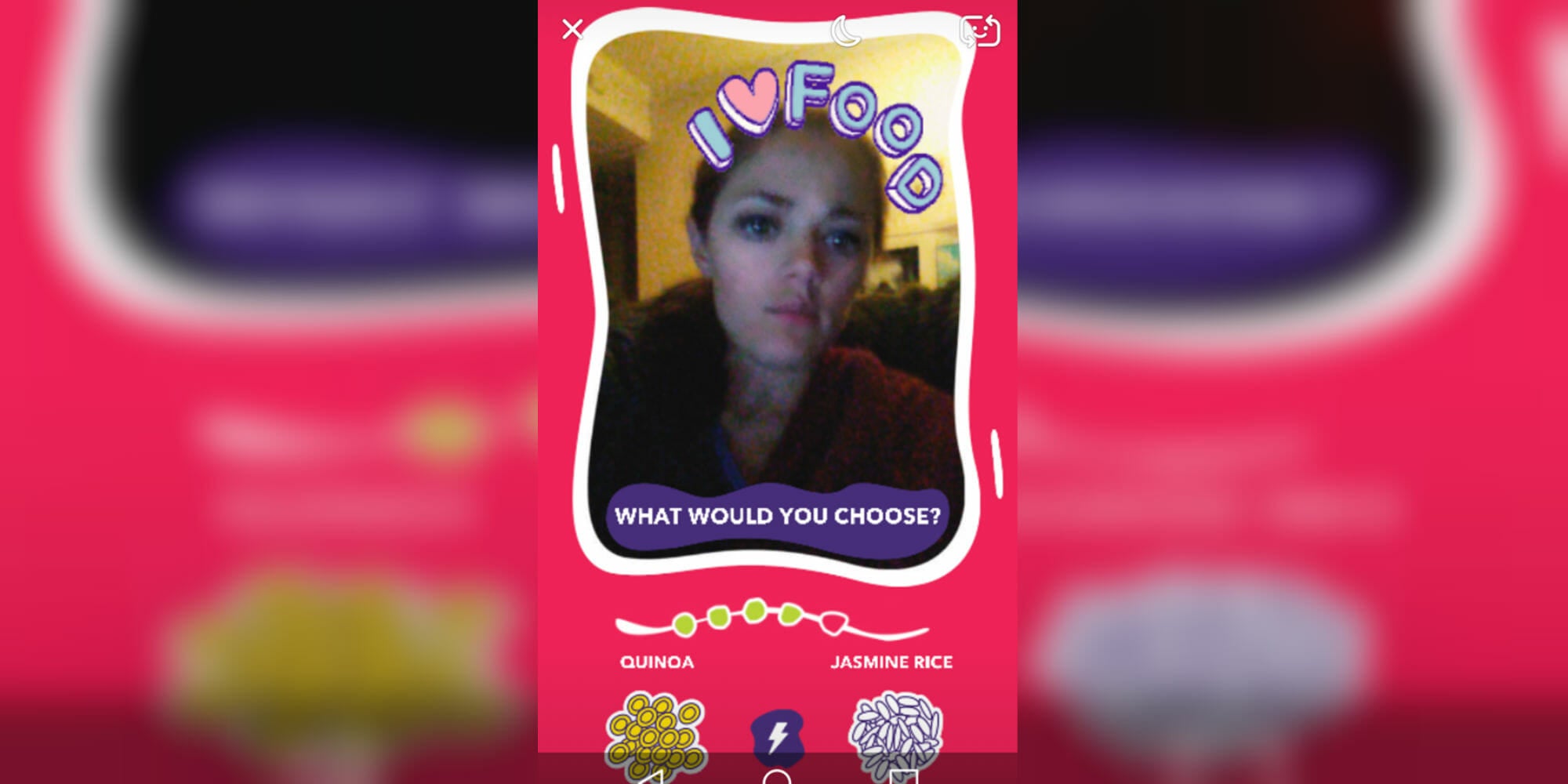 2) Would you Rather?
Who doesn't love a good game of Would You Rather? Snapchat's AR version is classic, streamlined and easy to use. The grinding electronica music, again, is a bit much. Still, the simple 5-question format is entertaining and varies changes enough between rounds to keep things interesting. Some of the questions are legitimately difficult to answer, adding to the entertainment when you get to see how your friends answered.
READ MORE:
1) Basket Head
Basket Head's classic "Paper Toss" format doesn't need any explanation. This simple game still requires some level of skill, if the vast difference between my own paltry score and that of my girlfriend is any indication. Embracing its simple format, Basket Head is aware that fun doesn't always equal complex. This game could easily stay entertaining for hours, particularly since you don't lose any of your five balls unless you miss the basket.
A good player could easily rack up a score in the hundreds, and a competitive player could waste hours challenging their friends. The addition of the goofy bearded filter is a definite plus to this casual, addicting game.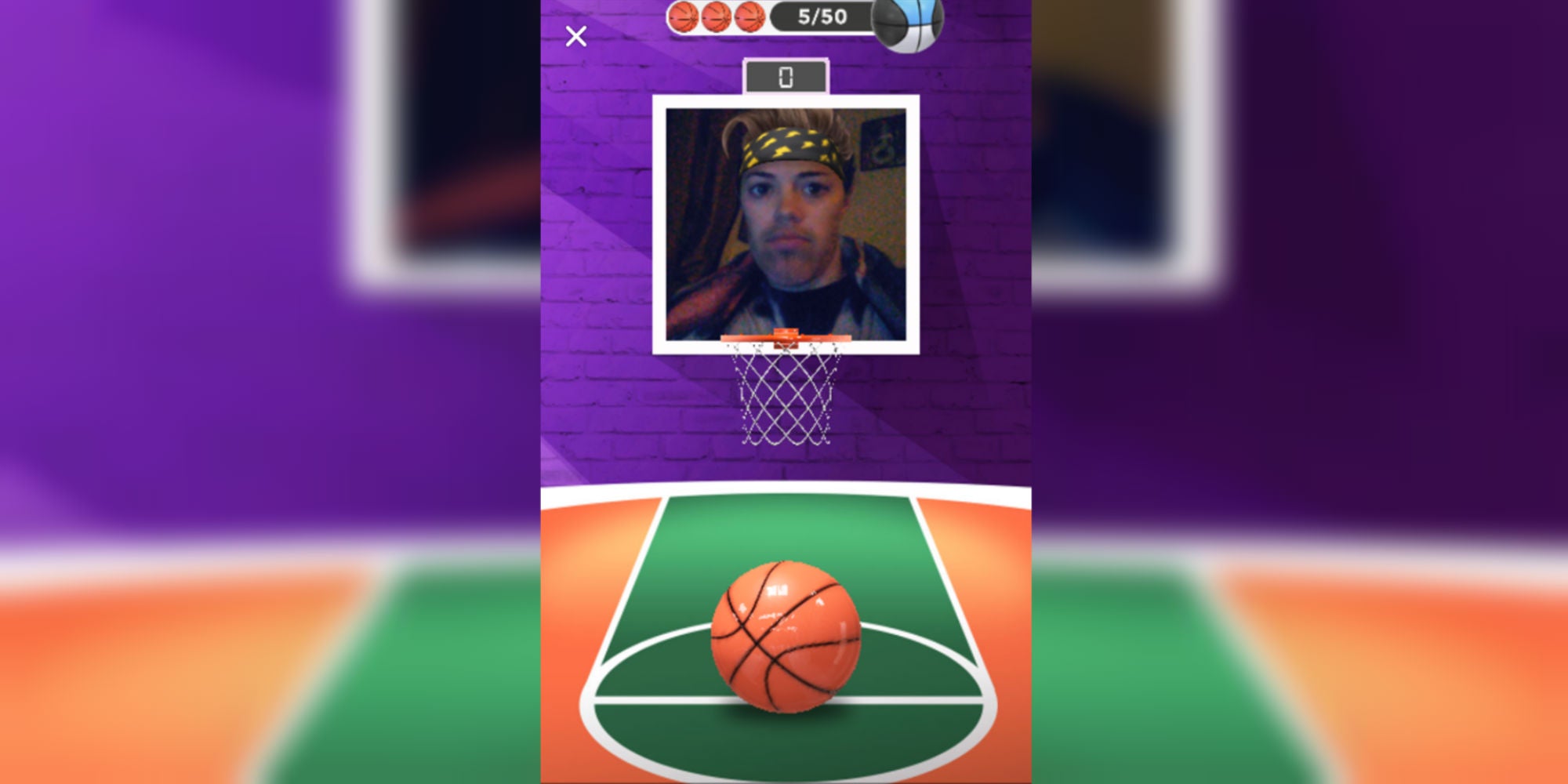 Snapchat has teased several other games, like a Cucumber Biting game in which you use your mouth to—you guessed it—bite as many cucumbers as you can, but these games aren't currently available. Snapchat is adding and removing games regularly, but it's hard to determine if it's based on popularity.
Whatever their method, the decision to add games to Snapchat was a good one. Snapchat games might evolve as the platform changes, but for now, it's an engaging way to keep up all your Snapchat streaks.
Editor's note: This article is regularly updated for relevance.