In Netflix's Earthquake Bird, death has followed protagonist Lucy Fly her entire life. It isn't until she meets Teiji, a Japanese cook who hobbies as a photographer, that she truly feels understood. However, after another outsider, the clueless and fun-loving Lily Bridges, needs Lucy's help navigating Tokyo, her perfect world with Teiji begins to fall apart, leaving her to question her relationships and sanity. Alicia Vikander (Tomb Raider, Jason Bourne) plays with the audience's emotions as Fly, a reserved but strong-minded Swedish immigrant who moved to Japan a lifetime ago, leaving behind a childhood of pain and abuse. Meanwhile, dancer Naoki Kobayashi portrays Teiji as a sensitive, inquisitive thinker, fixating on Lucy as his muse. Despite this thriller of a plot, their performance fails to convince viewers of this powerful dynamic that leads to the disappearance of Lily, played by Riley Keough (The Lodge, American Honey).
Earthquake Bird
RELEASE DATE:
11/15/2019
DIRECTOR:
Wash Westmoreland
STREAMING:
Netflix
Despite its thrilling plot, 'Earthquake Bird' fails to convince viewers of the powerful relationship that leads to the disappearance of a rival flame.
Set in 1989, Earthquake Bird is a film adaptation of the book of the same name, written by Susanna Jones in 2001. Several details between the film and novel remain the same: The story opens with Lucy being questioned regarding the murder of her friend, Lily, and Lucy works for a translation company, while Teiji is a photographer. The plot is retold between scenes of Lucy at the police station in the present, being questioned by frustrated cops who judge her unwilling to assist their investigation. From their meeting, Lucy and Teiji's pairing lacks even the underlying chemistry that bonds the most misunderstood couples. Yet even through such an unemotional performance, their hidden qualities unravel, prompted by the ill-fortuned death of Lucy's string quartet colleague, Mrs. Yamamoto (Yoshiko Sakuma).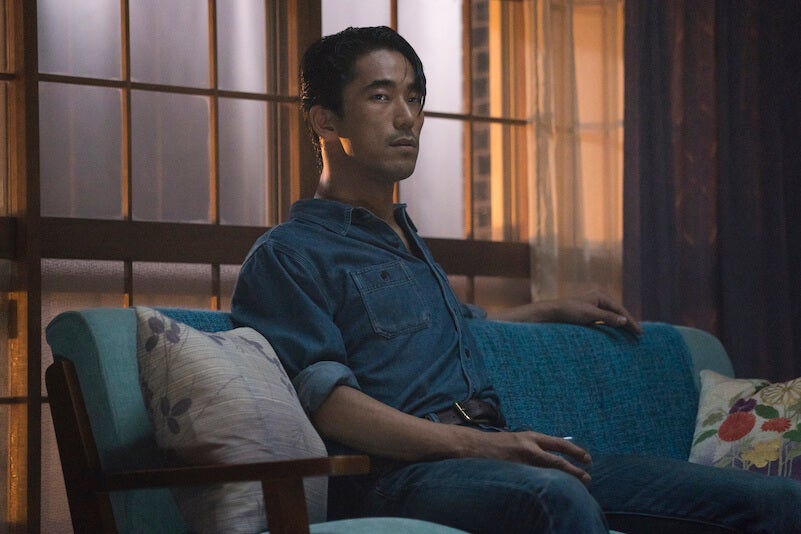 Teiji is obsessive of Lucy and capturing her image, and even more with keeping his hobby to himself, as she finds he had done with his girlfriend before her. Otherwise, Teiji is unattached and avoidant, often appearing uninterested in their relationship. Lucy reveals herself to be a survivor of sexual assault and a subsequent miscarriage, and explains to Teiji her connection with death, but only discloses to police that death's chase began with a fatal incident involving one of her brothers when she was a child.
When Lily begins to show interest in the couple, sharing a forgotten moment of intimacy with Lucy and later a dance at a club with Teiji, this so-called passion between the two finally turns palpable. But even during one of the couple's cornier moments—when Teiji asks Lucy, "If every time I took a photo it took a piece of your soul, would you still let me?" and she responds, "I think you know the answer to that question"—their commitment is unclear.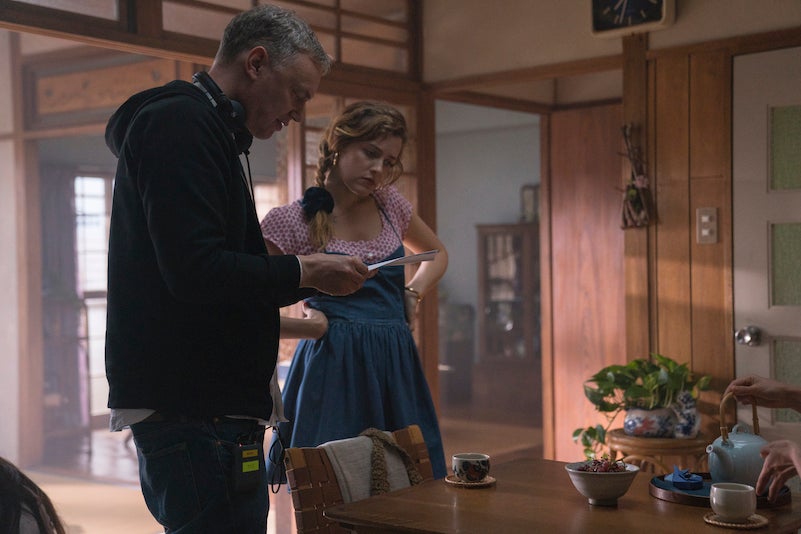 Lily is the driving force in this couple's attraction to each other, making Lucy jealous of the attention Teiji gives her, if not vice versa. Keough's depiction is clever: Lily is naïve, yet endearing enough to make others want to assist her, despite the annoying quality of her newness. Lily's ignorance also gives her permission to express herself in ways Lucy wouldn't dream of doing, and may even be an intentional misrepresentation to hide Lily's cunning nature.
Vikander pulls the narrative along when the audience watches Lucy spiral into an uncertain reality, convincingly manifesting her anger toward a friend-turned-rival into the motives of a killer wanting revenge. Teiji's development, however, still lacks context that would otherwise shape him into the perfect unsuspecting murderer. Instead, his tethered yet unmotivated attraction to Lily makes his role in her disappearance more confusing than inevitable. It's unclear if this is a result of Kobayashi's performance, or of the pitfalls that movies adapted from novels often experience—a dramatic conclusion devoid of the character and plot development to explain it. When Teiji finally snaps, it's so out of character that it seems someone else is trying to kill Lucy, even though there is no typical abusive boyfriend mold off-screen.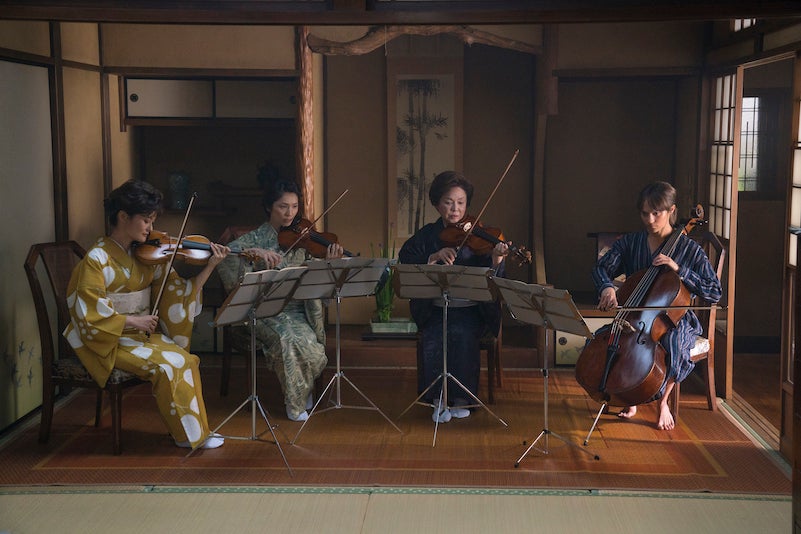 Earthquake Bird is ultimately more of a puzzle than a thrill, leaving viewers to wonder what happened to Lily and what led to her disappearance. But the neatest bow on all of this uncertainty comes in the last scene, during which Lucy and another string quartet colleague of hers, Ms. Katoh (Akiko Iwase), discuss Mrs. Yamamoto's death. While both women thought they had done something to contribute to Mrs. Yamamoto's fatal fall down a flight of stairs, they had no idea that the other thought the same. Perhaps this scene exemplifies the nonsense in wondering why anything happens at all—or just keeps audiences from wanting more from an otherwise unsatisfying ending.
Still not sure what to watch tonight? Here are our guides for the absolute best movies on Netflix, must-see Netflix original series, documentaries, docuseries, and movies.
Looking for something more specific? Here are our Netflix guides for the best war movies, documentaries, anime, indie flicks, true crime, food shows, rom-coms, LGBT movies, alien movies, gangster movies, Westerns, film noir, and movies based on true stories streaming right now. There are also sad movies guaranteed to make you cry, weird movies to melt your brain, old movies when you need something classic, and standup specials when you really need to laugh. Or check out Flixable, a search engine for Netflix.