Y'all like movies?
From Us to Pet Sematary, SXSW's 2019 Film conference brimmed with high-profile, hotly anticipated popcorn thrillers this month in Austin, Texas. TV players like Hulu, Amazon, Netflix, and HBO arrived with high-quality offerings, and it proved a major shift into the streaming age for the traditionally music-heavy conference.
Panelists declared it the "golden age of the documentary" at the Twitter House during the conference, and indeed politically hot moments came in doc-sized explainers. So did hot-button Silicon Valley scandals, controversial celebrities, and deceased rapper Lil Peep. Even the Baha Men were the subject of a documentary.
Olivia Wilde's directorial debut, Booksmart, was our staff's overall fave, along with Harmony Korine's The Beach Bum. More on those later. Here are the 15 best movies the Daily Dot staff watched during SXSW 2019.
The best new movies at SXSW 2019
Us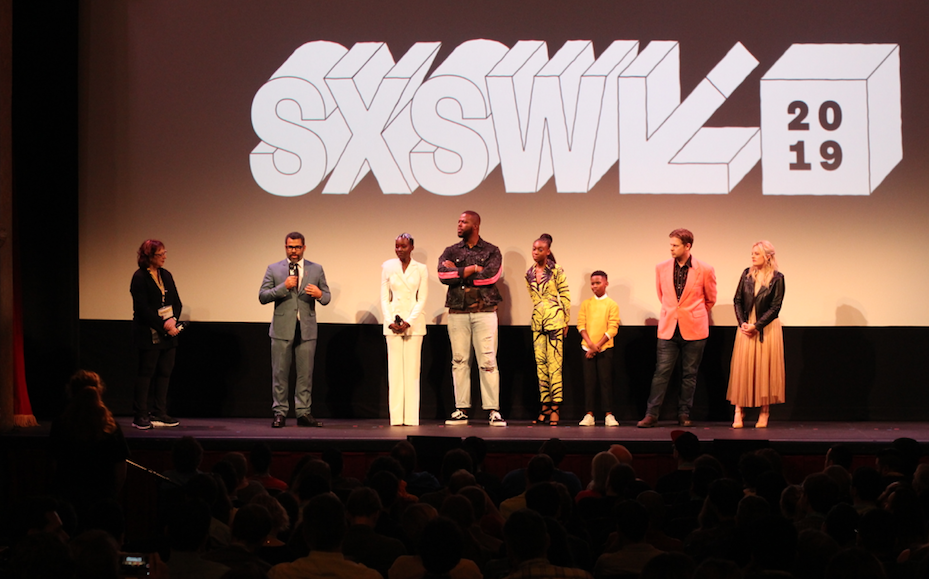 Us will, of course, be compared to Jordan Peele's 2017 debut Get Out, which arrived at just the right time and sparked countless thinkpieces, theories, and conversations. As with Get Out, Us plays with the idea of privilege and domesticity, and trades out the trauma of the Sunken Place for a shadow world, "as above so below" writ large. Peele, in a post-screening interview, said this movie was bigger than just race. Us is about "this country" right now. "We're in a time where we fear the other," he said, citing the "mysterious invader" we think will take our jobs or people with different political views than us. The "monster," he suggests, "has our face." This is us. —Audra Schroeder
Booksmart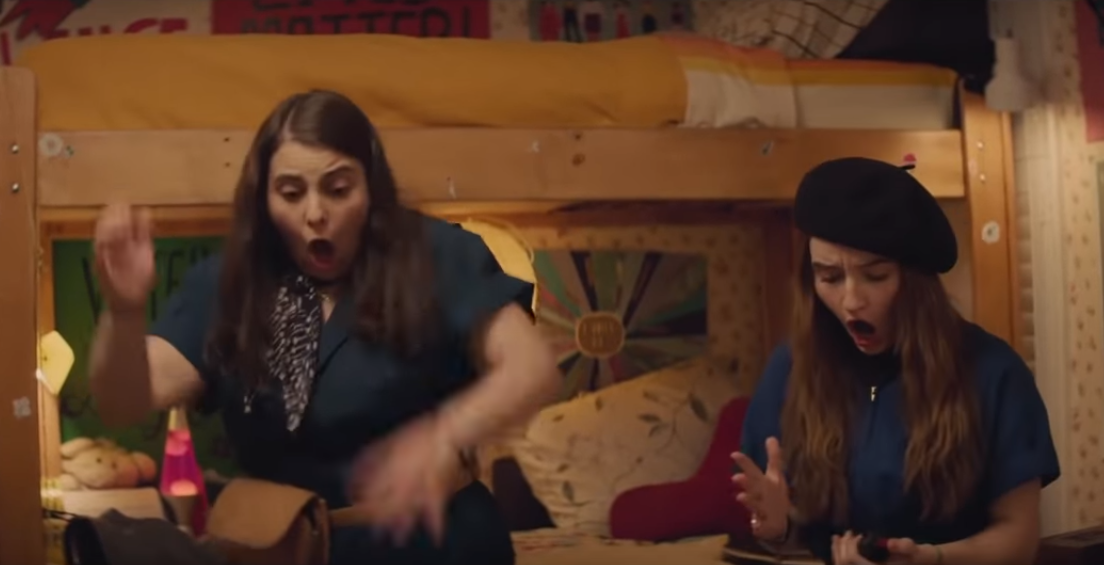 Olivia Wilde's directorial debut, Booksmart, is a high school graduation party comedy masterfully redone for our current era. Kaitlyn Dever and Beanie Feldstein play Amy and Molly, two teens who spent their high school years preparing to attend an Ivy League college. They didn't leave much time for having fun, and they attempt to rectify that by attending a big party the night before graduation. Booksmart is already being compared to other similar films in the genre, like Superbad. Yet Booksmart is more than a simple graduation party comedy. At its core, the film is about female friendships and the process of becoming an adult. Its complicated characters and smart writing make it one of the best comedies that I've seen in recent years. —Tiffany Kelly
Knock Down the House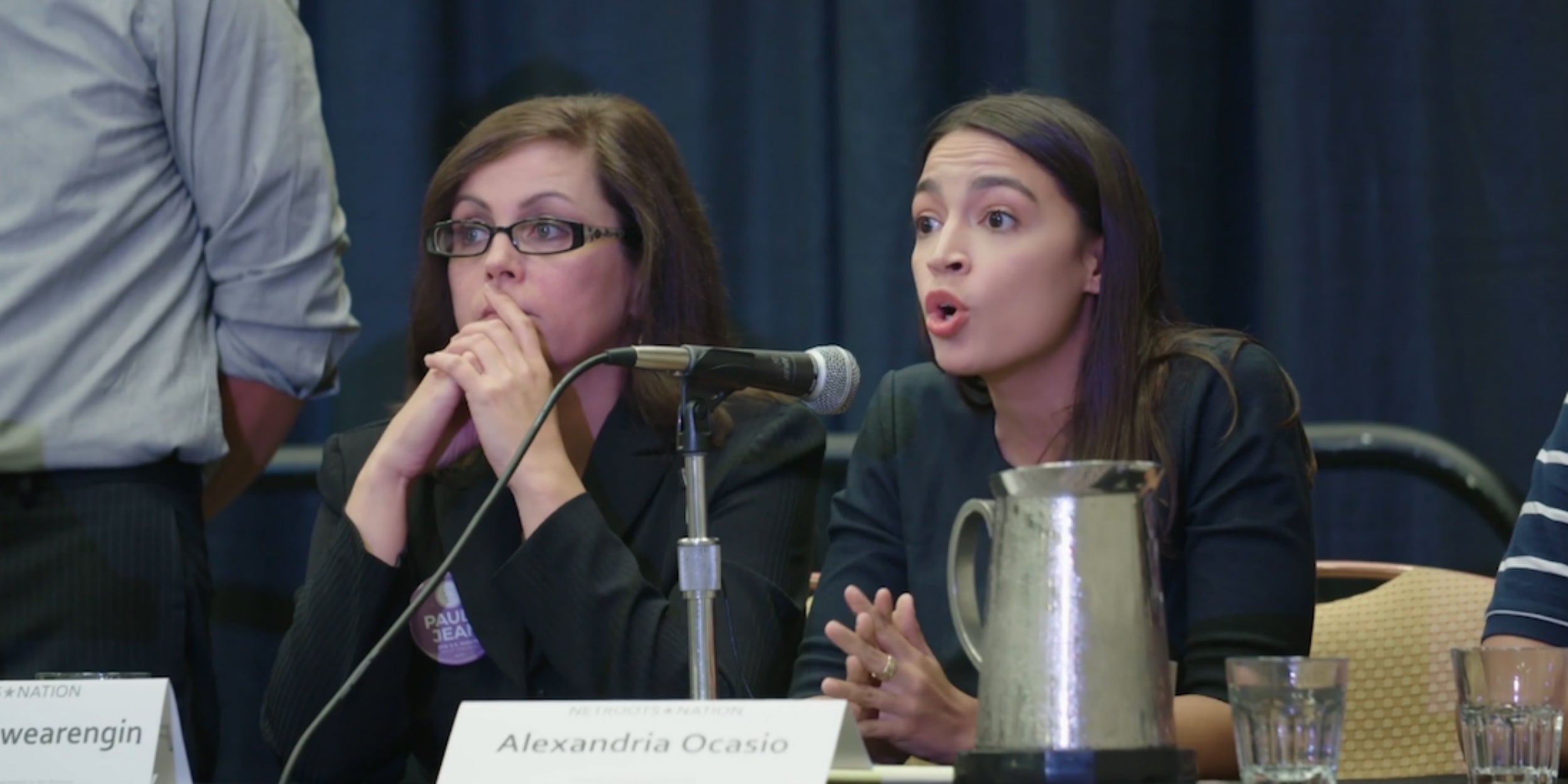 The star of Knock Down the House is Rep. Alexandria Ocasio-Cortez (D-N.Y.), and there's really no way around it. But Rachel Lears' film documentary wouldn't be complete without three other women who ran for Congress in their respective districts in 2018: West Virginia's Paula Jean Swearengin, Missouri's Cori Bush, and Nevada's Amy Vilela. Lears gives us a real-time look at the campaign trail hustle for everyday citizens. She also shows the emotional stakes. Initially funded on Kickstarter, it was purchased by Netflix earlier this year for a stunning $10 million. It's clear there's a desire to see these feel-good, grassroots stories of the progressive movement, even as the rapidly changing landscape leading to 2020 recontextualizes them. —A.S.
Who Let the Dogs Out?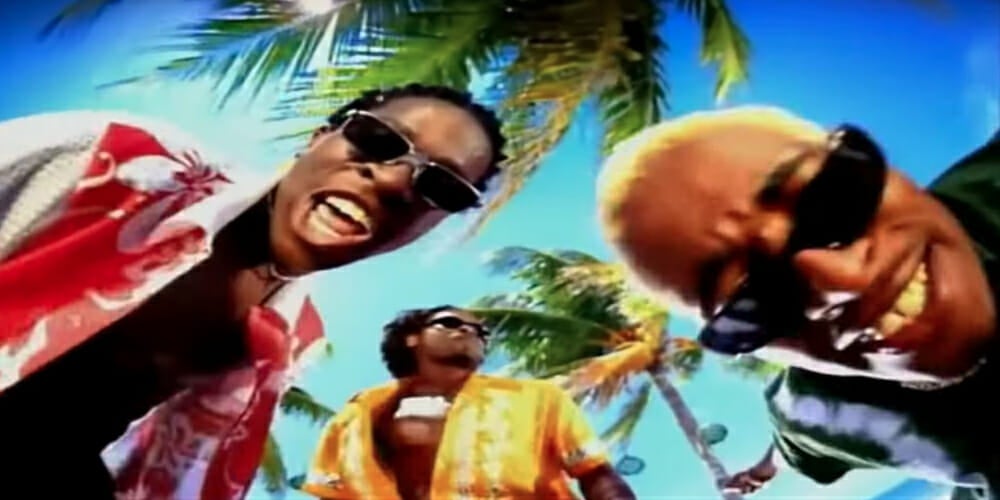 "Who let the dogs out?" is a question many have asked throughout the past two decades, but no one more than Ben Sisto. This documentary takes viewers inside Sisto's eight-year journey to explore everything—and I mean everything—about the 2000s Baha Men bop. Turns out the answer is a mystery wrapped in a riddle, and Brent Hodge's film tells us a story we never knew we needed about a song we'll never forget. —Eilish O'Sullivan
The Beach Bum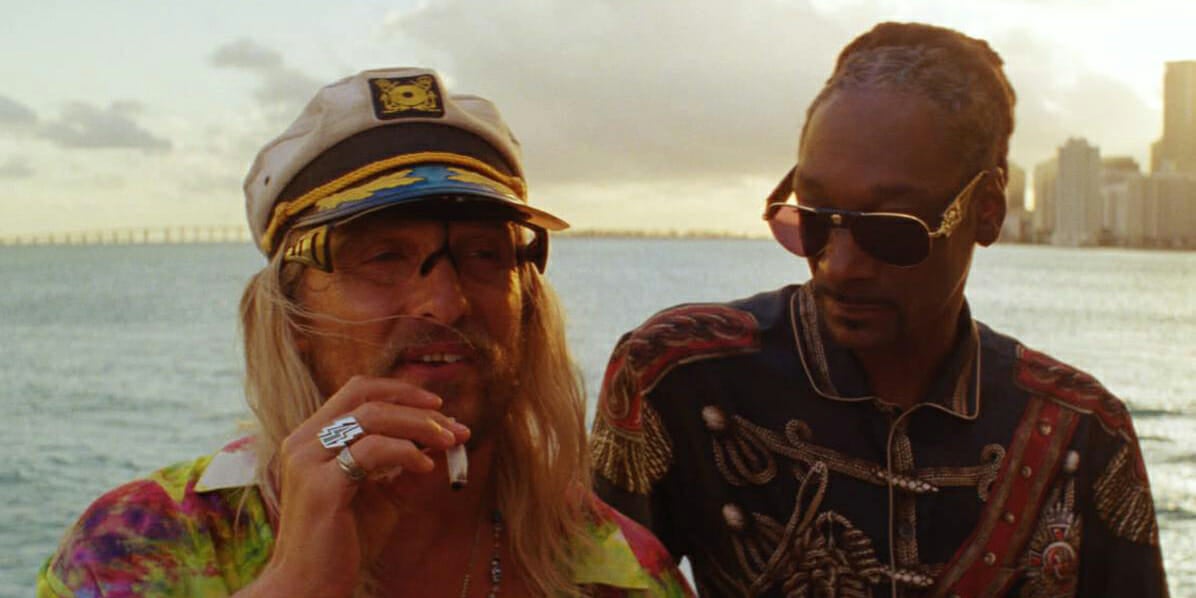 The Beach Bum sees Matthew McConaughey transforming into the ultimate bohemian layabout, Moondog. The performance here is stellar. McConaughey's inherent charisma is a perfect framing for the outlandish Moondog."I'm a bottom-feeder, I gotta go low to get high," says the washed-up poet who spends his days meandering around the seaside bars. Director Harmony Korine has moved onto the hedonistic portion of his career, examining human ugliness through the lens of excess and luxury. The Beach Bum has no cohesive theming or satisfying comeuppance for its despicable anti-hero and that's deliciously true to life. Moondog is the same person he was at the beginning of the film when the credits roll. It can be equally appreciated as just a psychedelic, drug-fueled wild ride or as a thesis refuting the very concept of the hero's journey. —Ignacio Martinez
Shrill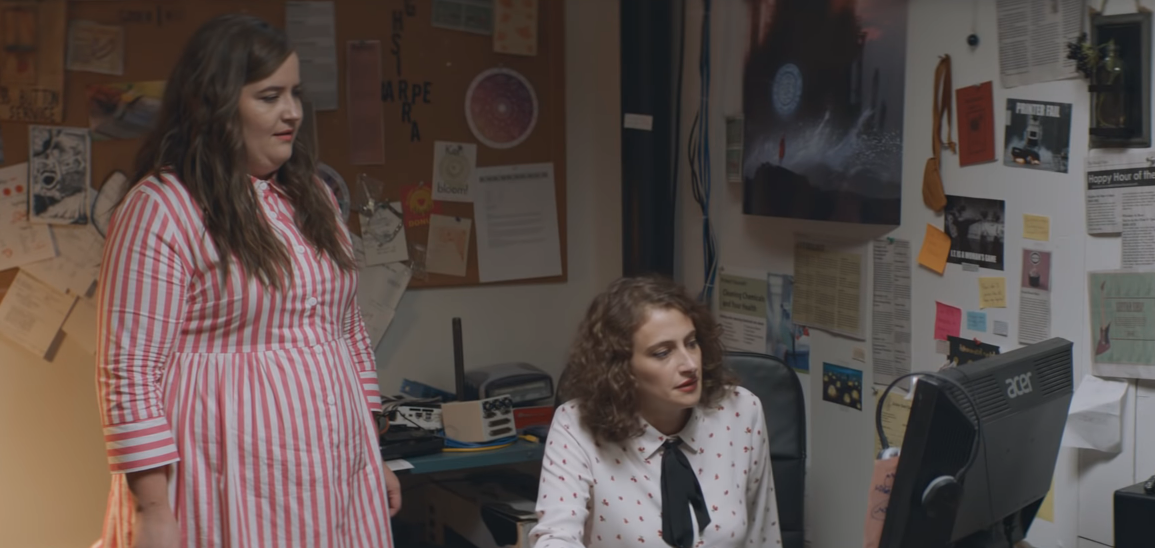 In Shrill, Hulu's new comedy series, Aidy Bryant's awakening happens quietly. Playing a Portland, Oregon-area reporter, she takes on trolls and body image in this too-brief dramedy. Sent to review the lunch buffet at a strip club by her cocky editor Gabe (an underused John Cameron Mitchell), she instead bases the piece around the women who dance there. A rogue piece titled "Hello, I'm Fat" (based on a 2011 column West actually wrote) gets positive responses, but trolls also pile on in the comments section. —A.S.
The Boy-Band Con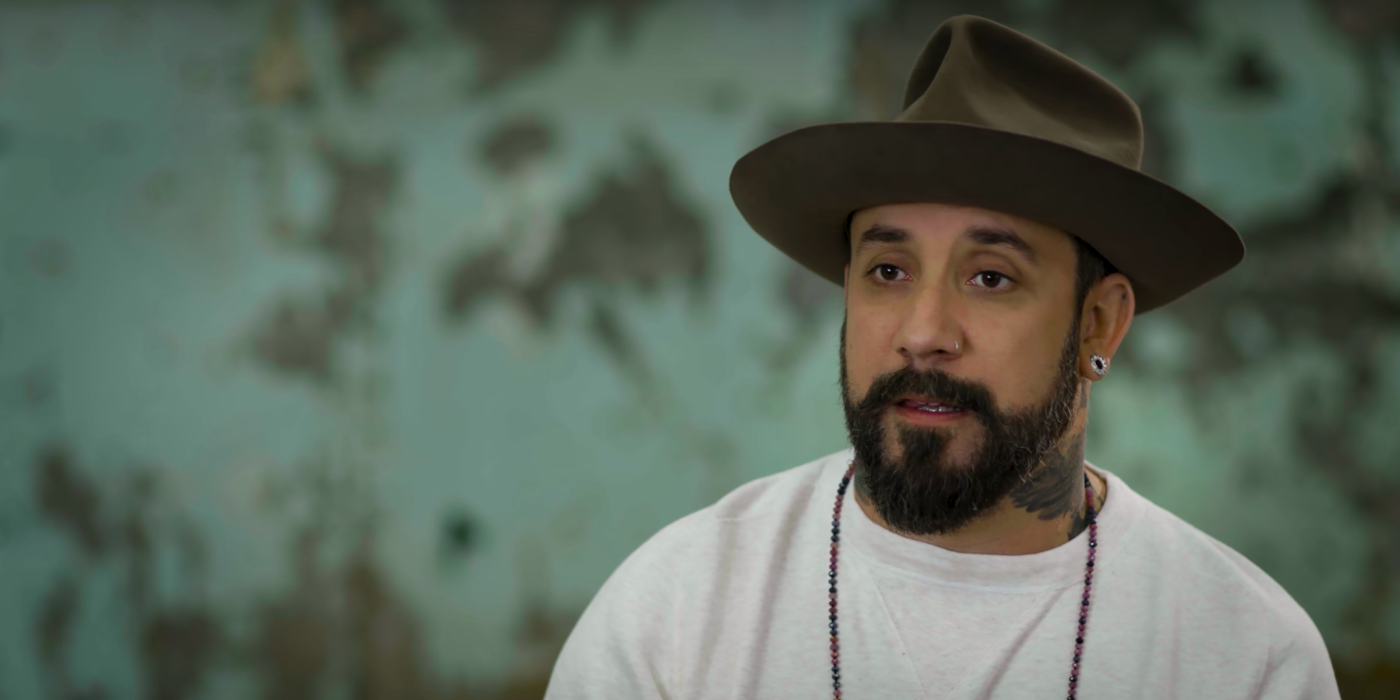 Even without the megastar musicians at its core, The Boy Band Con: The Lou Pearlman Story would still be a riveting true-crime documentary about the fraudulent mastermind who spearheaded one of the biggest musical movements of the past 25 years. The Lance Bass-produced film portrays Pearlman as a three-dimensional figure who fell victim to his own greed, with a bombshell reveal that makes The Wolf of Wall Street look like Pee-wee's Playhouse. —Bryan Rolli
MORE FROM SXSW 2019: 
The Art of Self-Defense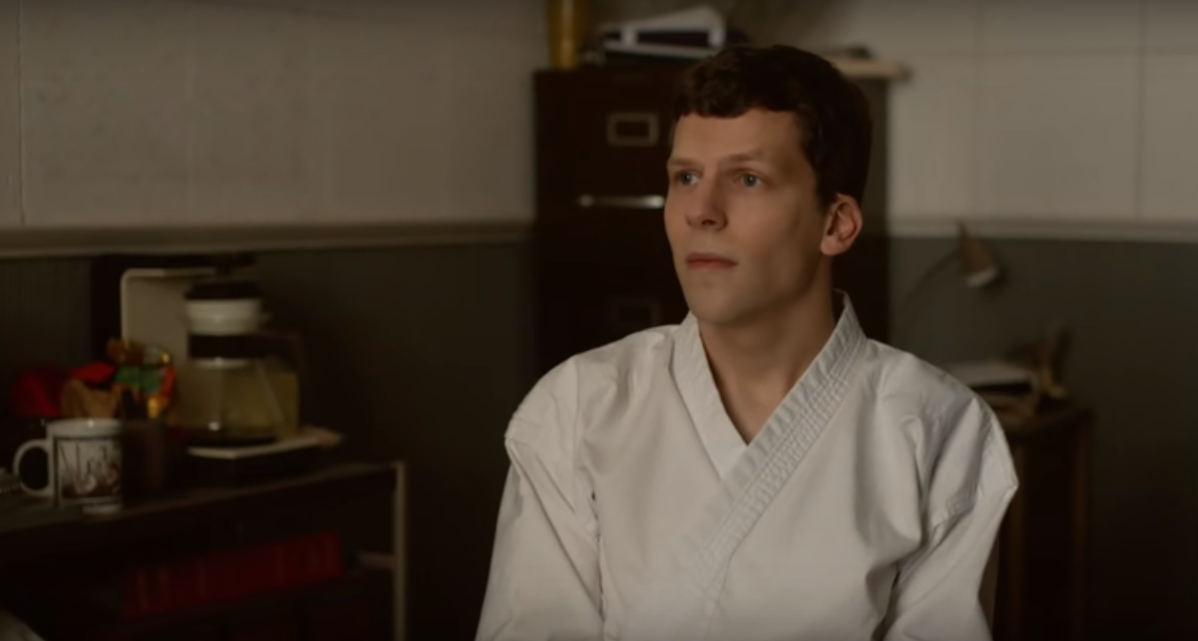 Riley Stearns' The Art of Self-Defense is a dark comedy that calls out toxic masculinity in our culture. Starring Jesse Eisenberg and Imogen Poots, the film follows a man named Casey (Eisenberg) who seeks karate lessons after he's beaten up by a group of masked people in the street. Casey's journey is ultimately less about karate and more about pushing back in a world which judges him on his manliness. —T.K.
The Highwaymen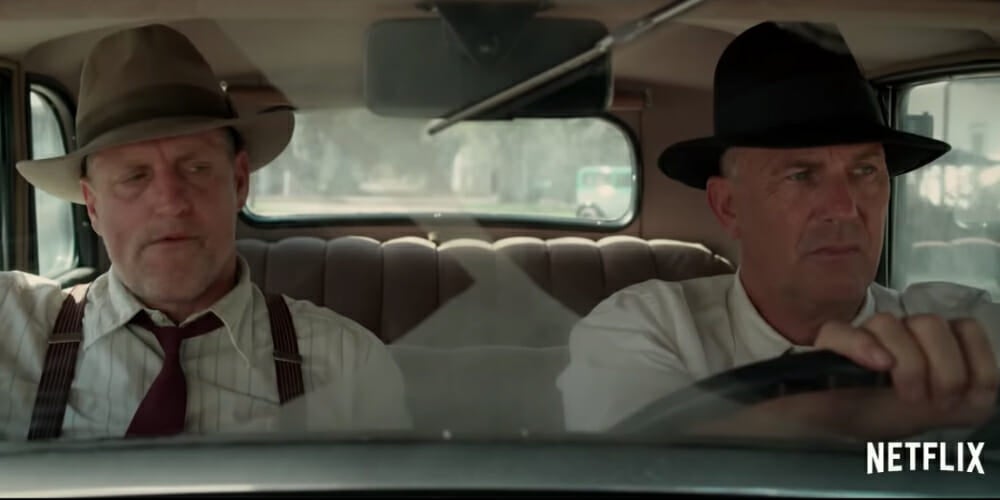 The Highwaymen takes viewers on a captivating journey through the untold story of the Texas Rangers who took down Bonnie and Clyde. The Netflix-produced film does the seemingly impossible as it turns two well-known figures who usually steal the show into mysterious characters whom viewers rarely get to see or hear. At SXSW, director John Lee Hancock said he wanted to sex Bonnie and Clyde up as much as possible and shoot them like a "graphic novel." The movie took 16 years to materialize because the filmmakers wanted to "get it right." Netflix went so far as to shoot at the exact location where Bonnie and Clyde were gunned down. The cinematically beautiful and surprisingly funny film also boasts a star-studded cast with supreme acting chops, including Kevin Costner as Frank Hamer, Woody Harrelson as Maney Gault, Kim Dickens as Gladys Hamer, and Kathy Bates as Governor Ma Ferguson. —E.O.
Everybody's Everything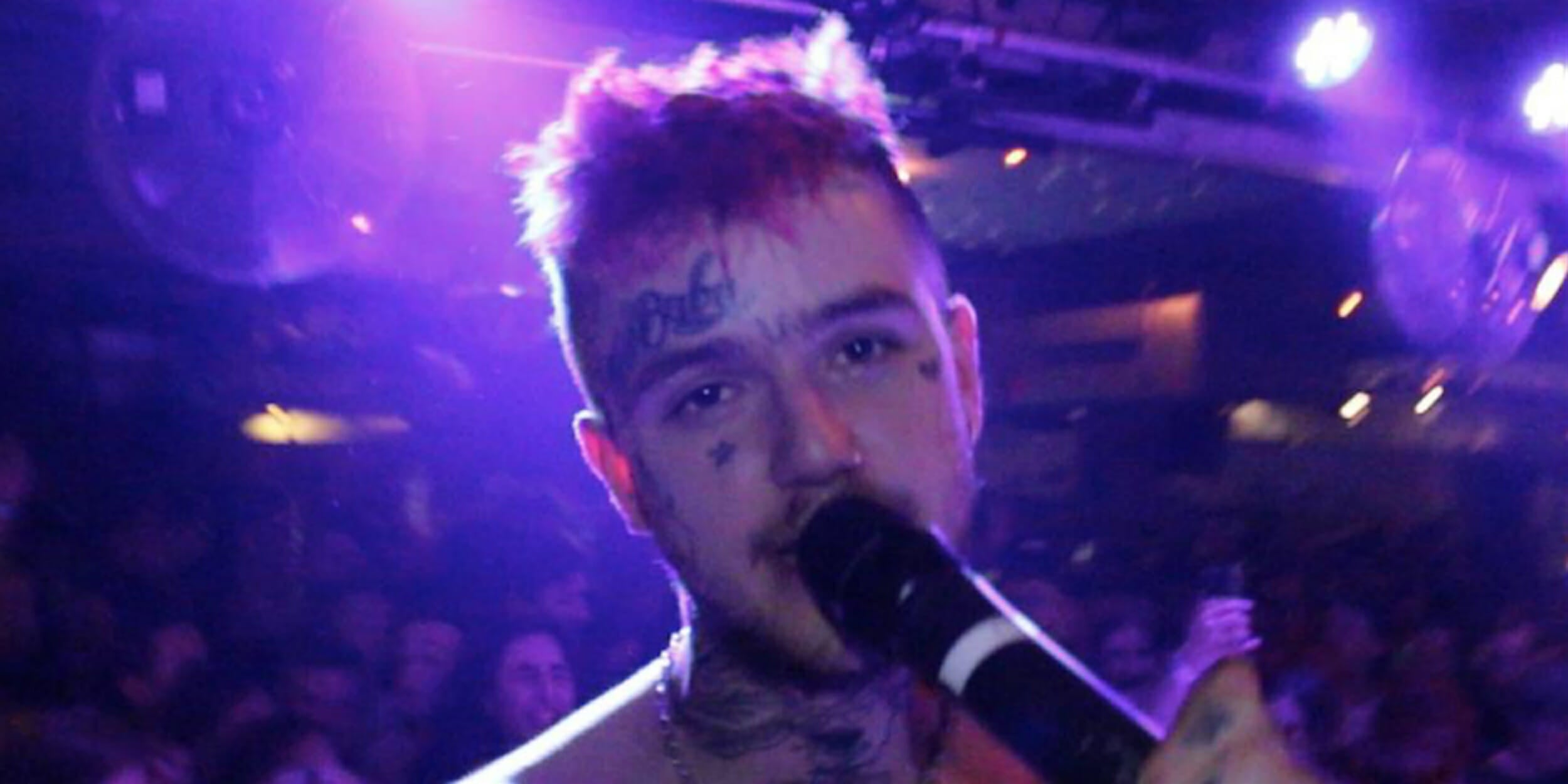 If you want to see a document of Lil Peep's life, much of it was laid out on social media. The rapper streamed his life and music to millions, and fans latched onto that immediacy and intimacy. The documentary Everybody's Everything adds some context and backstory, zooming out on the chapter of sadboi SoundCloud rap that spilled out of L.A. in 2016 and 2017, framed by interviews with associates and collaborators with varying degrees of face tattoos. Peep, who was briefly homeless, moves into a loft on L.A.'s Skid Row, where he and other lost boys embrace filth and chaos. Everybody's Everything derives its title from one of Peep's last Instagram posts, but it's a family's meditation on grief and loss; it starts with chaos and ends with calm. —A.S.
Little Monsters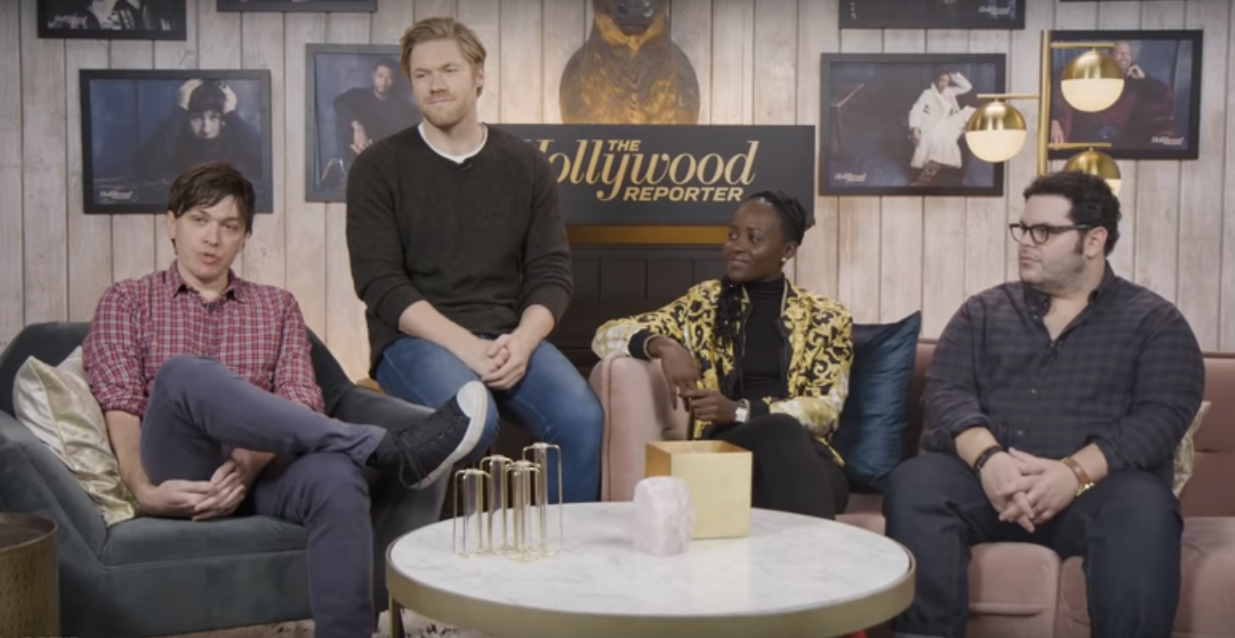 It seems like every type of zombie movie has already been made. Yet Little Monsters, from Australian director and writer Abe Forsythe, manages to create something new in the genre by mixing absurd comedy with heartfelt moments. Lupita Nyong'o stars as a school teacher trying to protect her class from a zombie outbreak, while Alexander England is a lovable fuck-up who is trying to figure out his life. In the film, Nyong'o plays a Taylor Swift song on a ukulele before and after taking down zombies, which is truly an infallible combination. —T.K.
The Sword of Trust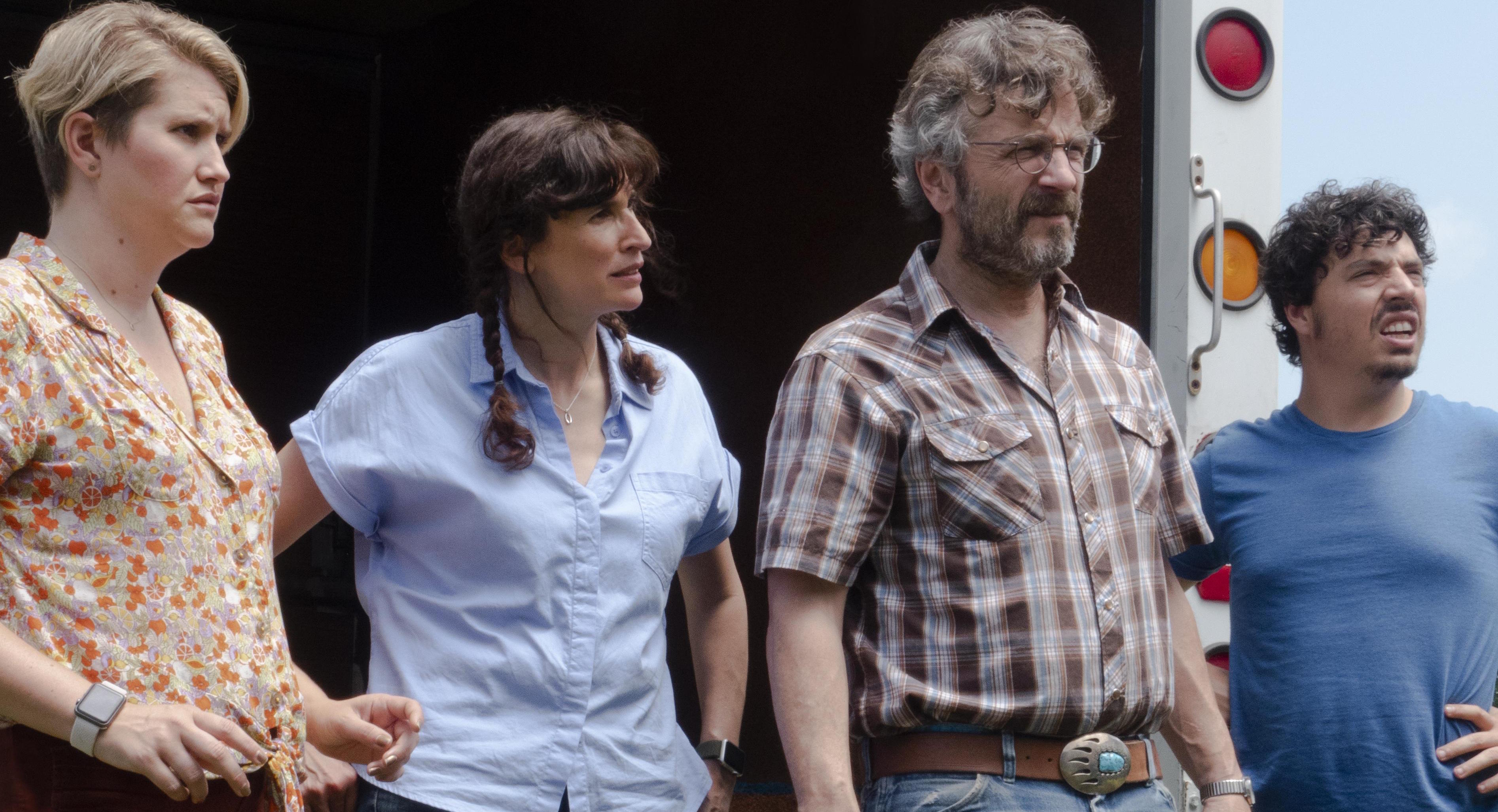 There are few things in the world as frustrating as believing with the utmost conviction that you've unearthed a bombshell universal truth, only for your excitement to fall on deaf ears. In Lynn Shelton's Sword of Trust, four characters come face-to-face with one such insidious belief that challenges their entire worldview—but not before dragging them through the mud in an interstate screwball comedy. Marc Maron plays Mel, the prickly owner of the Delta Pawn shop in Birmingham, Alabama, who finds his meandering way of life upended when Cynthia (Jillian Bell) and Mary (Michaela Watkins) march into his store with an item whose backstory is too absurd to ignore. It's a Civil War sword that Cynthia inherited from her great-to-the-nth-power grandpappy, who claimed a Union general once forfeited the weapon to Robert E. Lee—proof that the South won the Civil War. —B.R.
Running With Beto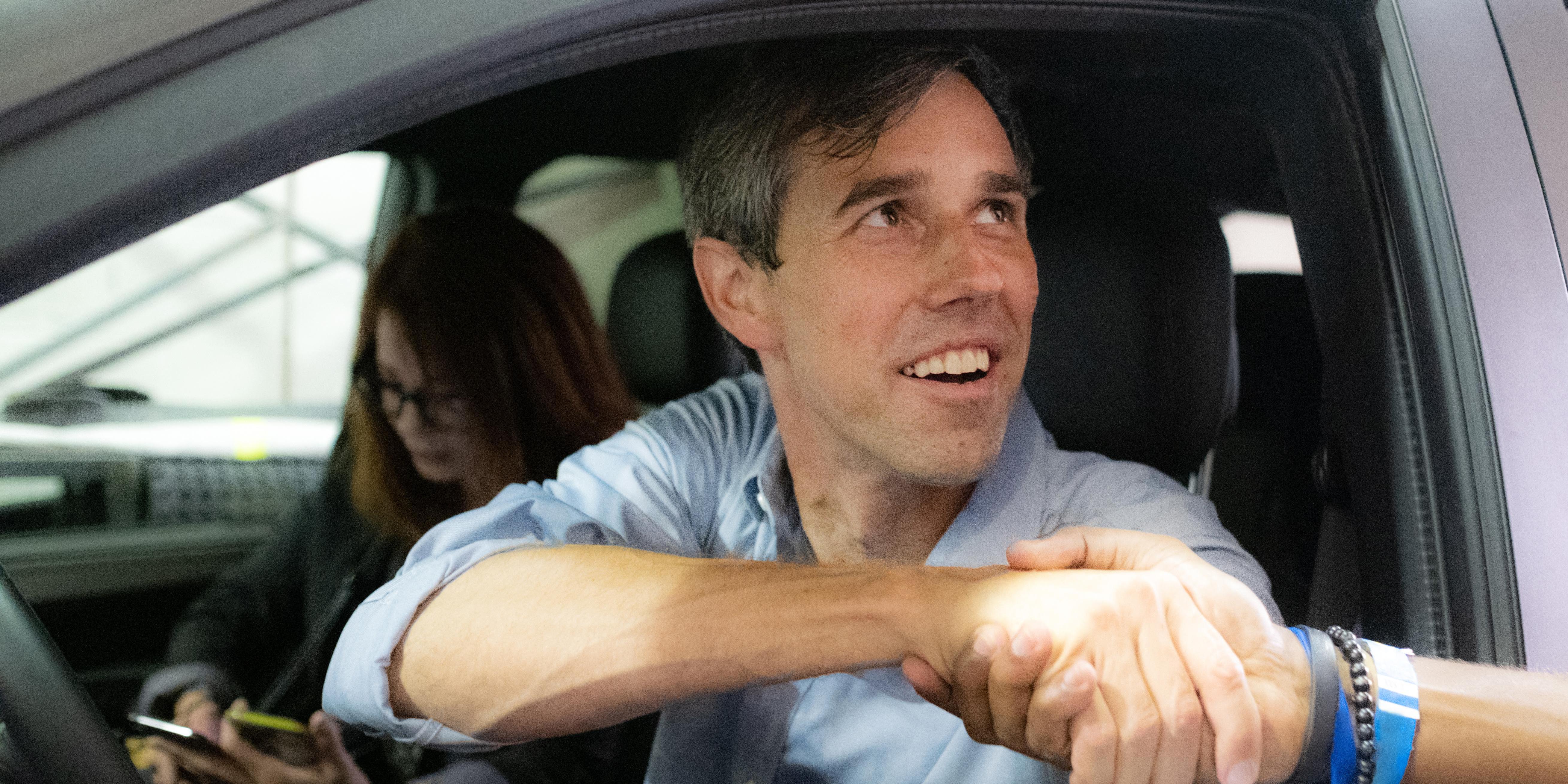 Running With Beto arrives in an awkward position. As a movie being released in 2019 about a failed 2018 Senate campaign headed by a charismatic Texas underdog, it would be easy for Running With Beto to be DOA. Fortunately, director David Modigliani avoids delivering a stillborn time capsule and provides us with a candid, compelling watch. The structure of the documentary correlates with one of the crucial tenets of O'Rourke's campaign: It was never about him. It was about the people fighting for him. —I.M.
Band Together with Logic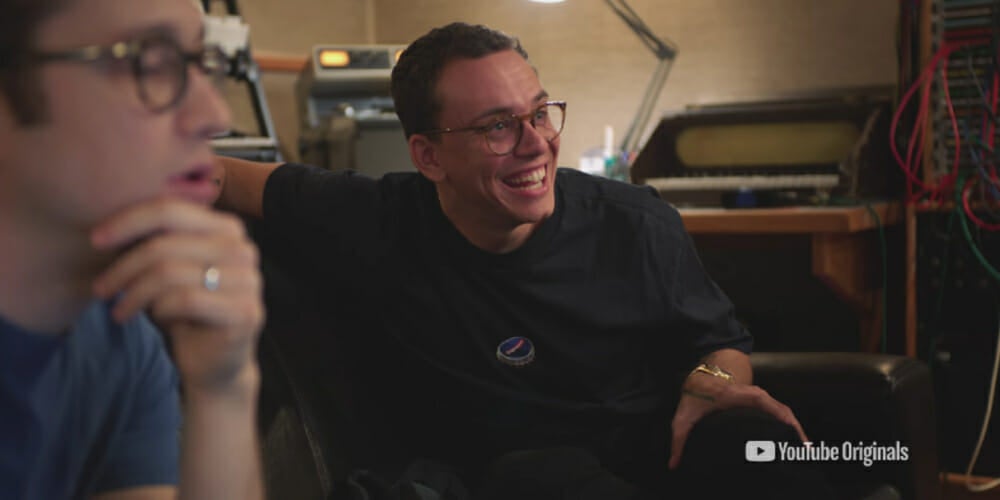 In a world where Jake Paul exists, throwing cheese on babies is a thing, and faux "Momo challenges" can manifest into something more sinister, Band Together with Logic gives the internet some redemption by showing us it can be an uplifting place of connectedness and community every once and a while. Rapper Logic and director Joseph Gordon-Levitt take to YouTube to call for musical contributions from various instrumentalists and vocalists to create a song called "Do What You Love." Thousands of submissions later, we got something worth streaming. —E.O.
The Inventor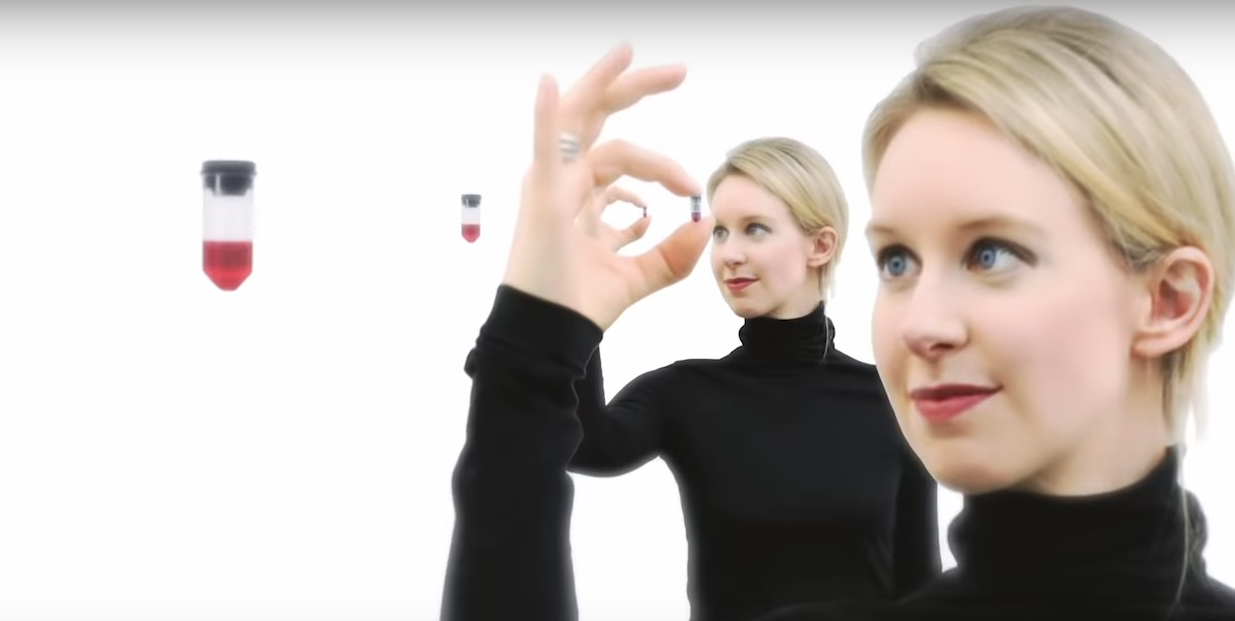 Elizabeth Holmes is the inventor in the title of Alex Gibney's new documentary. Or at least she played the part. Her invention was bogus, but she managed to invent a persona that outsized that fact. The movie traces Holmes' rise from Stanford dropout to Silicon Valley, where the then-19-year-old founded Theranos, a company that really only had one product but still managed to balloon into a $9 billion commodity. Gibney details how easily Holmes was able to get people on board with just the pitch: a machine called Edison that would test blood for hundreds of diseases with one finger prick. Silicon Valley is full of tech pitches with no science or substance behind them, and Theranos is one of the most egregious recent examples. —A.S.