It seems that no fast-food secret is safe behind a just pair of swinging kitchen doors anymore.
An apparent Subway employee recently shared a behind-the-scenes video preparing the franchise's popular steak option. And they're just the latest of many fast-food employees to go viral for this kind of content.
In the video, the meat is shown prepackaged in a big, pale-brown block form before it's crumbled up by a gloved hand in a metal food dish.
"Just to let y'all know how subway steak looks. Behind closed doors," the caption on the video reads.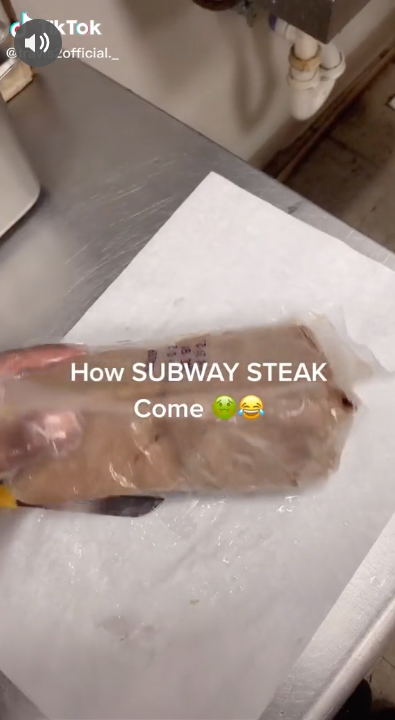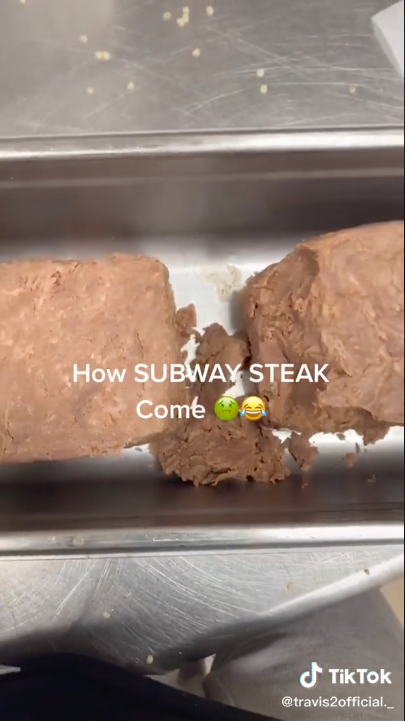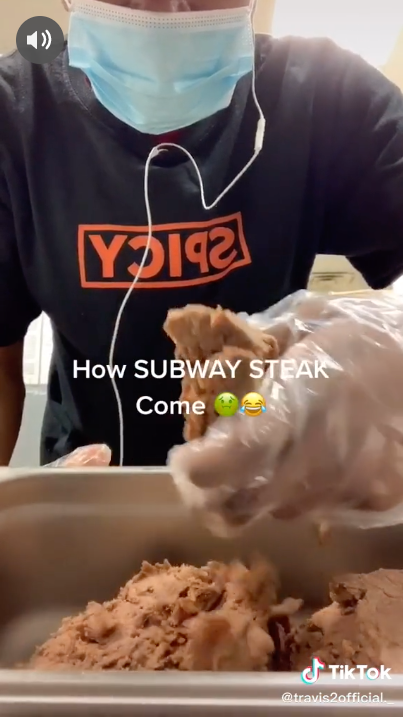 Many viewers reacted with disgust. "Wouldn't even feed that to my dog," one commented.
"Subway employees have GOT to stop posting. I don't need to know what's in it," another said.
"TikTok ruins fast food for me," a third added.
However, the video didn't deter all Subway customers. "Steak and cheese still be bussin," one said.
"Y'all expect them to have a cow in the back?" another asked the critics.
The video has over 7.6 million views, and the uploader, @travis2official., just keeps posting more. The TikToker features Subway's teriyaki chicken and tuna recipes in other videos.
In the latest two videos, more comments seemed to be directed at the TikToker's incorrectly worn mask and overall hygiene. Many pointed out the probability of him touching his phone to film before touching the food.
TikTok has become the platform for fast-food employees to share documentation of unsavory company recipes and practices. Other recent examples include McDonald's, Dunkin', and even IHOP.
---
Today's top stories