A TikToker claiming to be a McDonald's worker filmed herself cleaning one of the chain's ice cream machines, and the viral video has some viewers swearing off McFlurries for the time being.
The video, which has been viewed over 184,000 views since being posted in January, shows a worker cleaning the machine while the text-to-speech effect is used to narrate it. "Ew this is disgusting," an automated voice says. "Why do I have to clean this."
The video shows the inside of an ice cream machine, featuring two tubs filled with cream and what appears to be McFlurry residue edging the sides. "It literally won't come off. I want to kill whoever spilled this," the voice says, seemingly referring to the residue.
"Why do people order ice cream? … Why am I still working here," the voice continues, as the worker uses a spoon to scrape ice cream and mini M&Ms off the sides of the machine.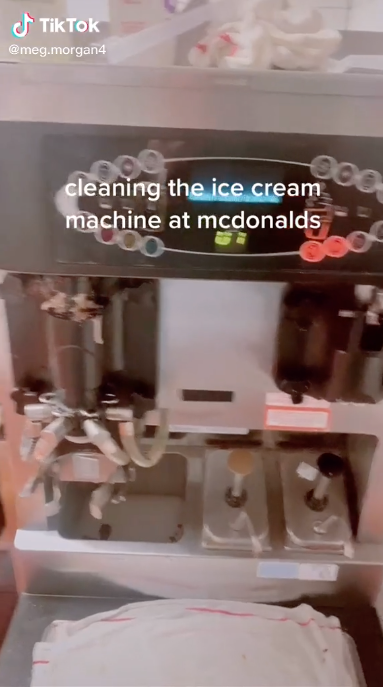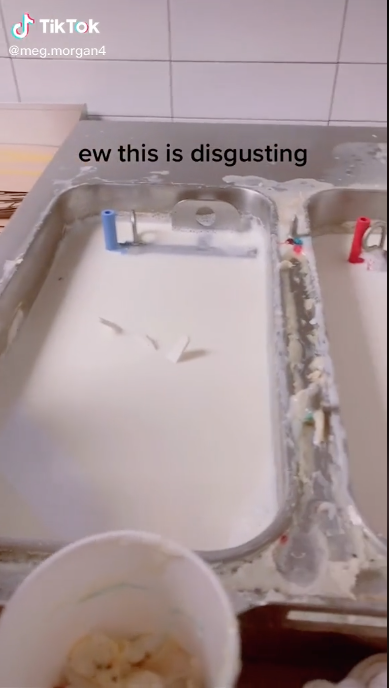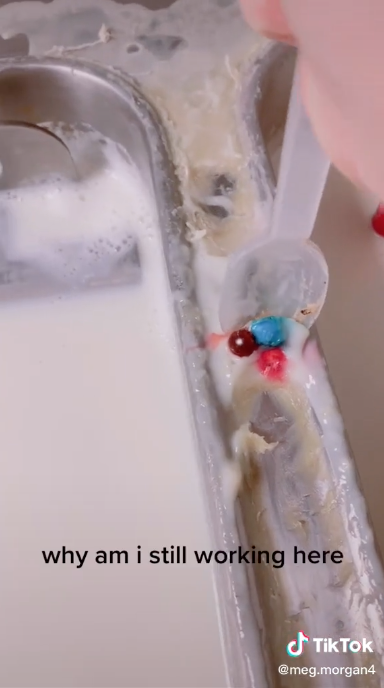 Some customers are grossed out. "Well I'm not ordering ice cream from (McDonald's) again," one said, with another adding that they are "never eating that ice cream again."
However, the video left others craving ice cream. "I suddenly want ice cream," an undeterred customer said.
Others are commenting on how tedious the task seems for the workers and that they now understand why the ice cream machine is always out of commission. "Now I see why y'all always say the ice cream machine is broken," one said.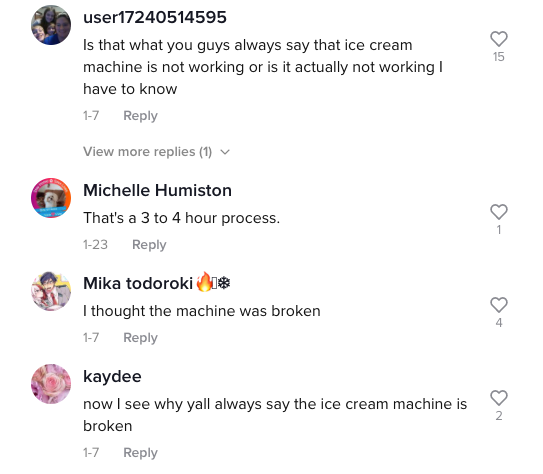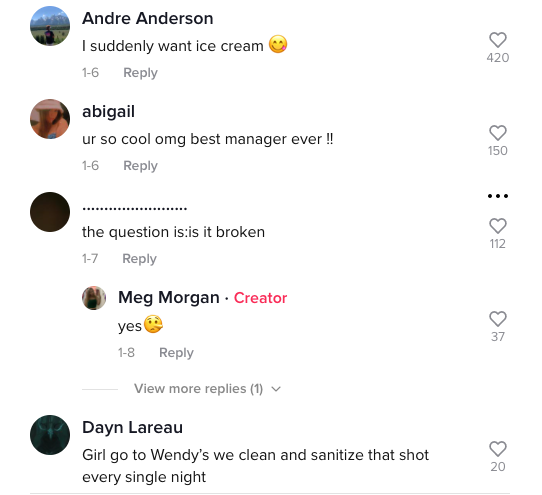 H/T Yahoo