Hello! Every week, our internet culture staff discusses the world of streaming entertainment. In this edition:
Hulu's Kid 90 is a dizzying look at Hollywood's '90s kids
WandaVision illustrates a major problem with superhero moms
Sci-fi thriller Chaos Walking struggles with its high-concept setting
Sign up to receive this newsletter in your inbox.
---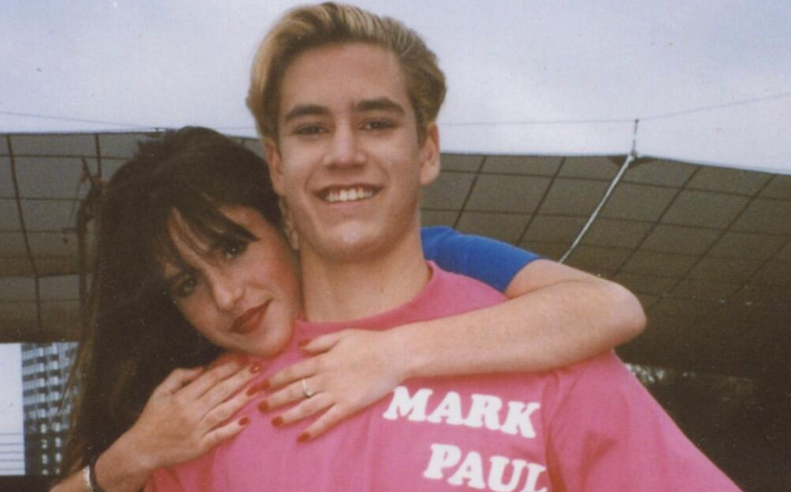 STREAMING THIS WEEK
Hulu's Kid 90 is a dizzying look at Hollywood's '90s kids
In the new documentary Kid 90, director Soleil Moon Frye gives us an intimate look at her life in the early and mid-'90s, drawn from hours of video footage she captured of herself and her friends.
You'll probably recognize some of those friends: Stephen Dorff, Jenny Lewis, Sara Gilbert, Mark-Paul Gosselaar, Brian Austin Green, David Arquette. Her circle was made up of former child actors and teen actors, but Kid 90 isn't necessarily about the inner workings of Hollywood at the time. Instead, Frye documents more personal aspects, like how she got breast reduction surgery at age 15 after earning the nickname "Punky Boobster," and how difficult it was to be taken seriously as a former child star.
Is it worth a watch?
Like recent doc Framing Britney Spears, it captures the pressure teenagers faced in Hollywood to instantly know how to be adults. But the internet—and tabloid culture—hadn't yet become all-consuming. While much of the footage is of parties and road trips and good times, there is an undercurrent of pain and sorrow—many of the people she captured are no longer here. As Frye says in the film, after documenting everything she "locked it away" for two decades.
Now there's a Punky Brewster reboot streaming on Peacock, and this is supplemental material. However, despite talking-head interviews, Kid 90 isn't a traditional documentary. You get the sense that Frye's coming to terms with a lot of things on her terms, and so some of the bigger admissions, like sexual assault, aren't explored much deeper.
Kid 90 debuts March 12 on Hulu.
—Audra Schroeder, Senior Entertainment Writer
---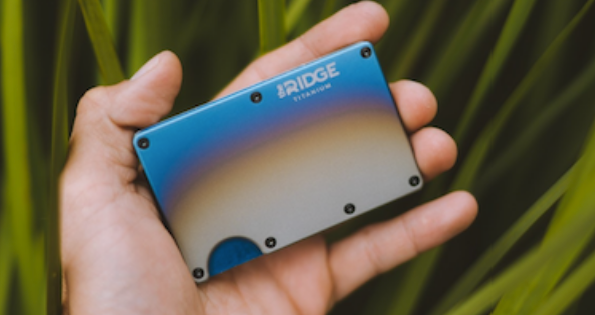 SPONSORED
The Ridge Wallet is a space-aged pocket pal
If you've had your credit cards or identity stolen before, you know just how invasive it feels. One way to protect yourself is to use RFID (radio-frequency identification) blockers to prevent digital theft.
The Ridge Wallet is a sleek, efficient solution to the problem. They're made from premium carbon, titanium, and aluminum to look as sleek as possible.
---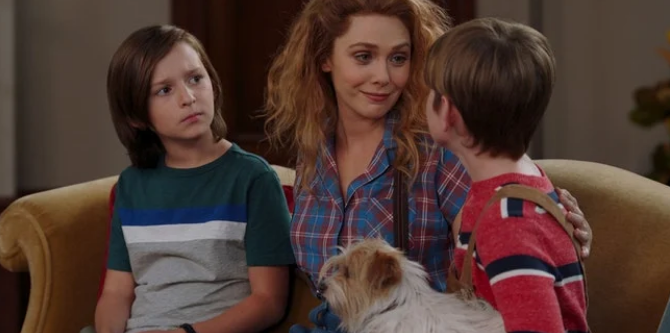 CULTURAL OBSESSIONS
WandaVision illustrates a major problem with superhero moms
WandaVision's finale was kind of a letdown, discarding the show's weirder side in favor of a bombastic Marvel ending. Bland action scenes took priority over emotional storytelling, including one especially weird detail: Wanda and Vision's twin sons, Billy and Tommy. A post-credits scene suggests they may return in later spinoffs, but overall, their role highlighted an ongoing problem with how superhero media depicts motherhood. Basically, most Marvel and DC narratives are pretty bad at it.
This absence of maternal storylines is clearly due to sexism, but the MCU's lack of parental protagonists is more complicated. Aside from Tony Stark's domestic epilogue in Avengers: Endgame, only one of the MCU's main superheroes is a parent: Ant-Man, whose goofy dad persona is baked into his role. His daughter can also conveniently be left with his ex-wife when he needs to do Ant-Man stuff, illustrating the logistical reason why most big-screen superheroes don't have kids. In a two-hour action movie with a simple "good vs evil" narrative, there usually isn't room for a secondary subplot about parenthood. Literally and narratively, kids would just get in the way. This brings us to WandaVision, a show where children are integral to the story.
In its final episode, WandaVision revealed itself to be a speed-run of "temporary mom" tropes. Wanda was a mother, until she wasn't. Her sons were important characters, until they weren't. The show wasn't actually that interested in exploring Wanda's desire for a family, sidelining this idea in favor of a Scarlet Witch origin story. And despite the central theme of grief, Wanda mothballed her sons with barely a backward glance.
—Gavia Baker-Whitelaw, Staff Writer
---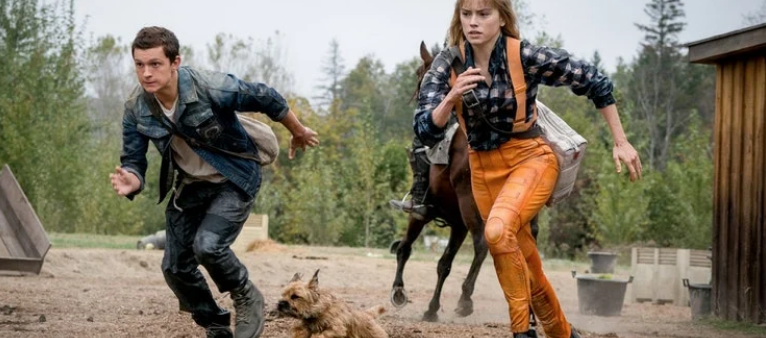 REVIEWS
Sci-fi thriller Chaos Walking struggles with its high-concept setting
After two years of reshoots, delays, and behind-the-scenes issues, Chaos Walking is better than I dared hope. Adapted from a YA novel by Patrick Ness (who shares a screenwriting credit with Christopher Ford), this sci-fi thriller departs from the source material without being a total fiasco like Disney's recent Artemis Fowl adaptation. So while die-hard fans may be disappointed, Chaos Walking still works as a mid-range teen blockbuster of the Hunger Games variety.
Released mid-pandemic with far less buzz than big-name blockbusters, Chaos Walking is doomed to sink into obscurity. But if you like the sound of some not-too-schlocky thrills featuring well-chosen roles for Daisy Ridley and Tom Holland, it's worth checking out once it's available on home release.
---
BTW
---
Now Playing: "Party and Bullshit" by The Notorious B.I.G.