It feels like Coming 2 America, the sequel to 1988's Coming to America, has been in the works for so long that its nostalgia factor worked better in theory than as a finished product.
Helmed by Craig Brewer, who previously directed Eddie Murphy in Dolemite Is My Name, and with a script co-written with Murphy and Kenya Barris, Coming 2 America doesn't give itself room to be anything new. This subject is loyal to its source material. In the original, Prince Akeem (Murphy) turns 21 and must find a wife, but balks at his pampered lifestyle and the traditions of Zamunda. He heads to Queens, New York City to find himself (and a wife), along with faithful companion Semmi (Arsenio Hall).
Coming 2 America

RELEASE DATE:
March 5, 2021
DIRECTOR:
Craig Brewer
STREAMING:
Amazon Prime Video
The follow-up to the 1988 comedy feels dated now.
In the sequel, set in present-day Zamunda, Akeem's father (James Earl Jones) is ailing. Akeem is king and his oldest daughter Meeka (KiKi Layne) is the rightful heir but gender roles have not changed much in Zamunda. Unfortunately it takes the length of the film for Akeem to finally wrap his mind around bucking tradition, even though that was his whole deal in the original.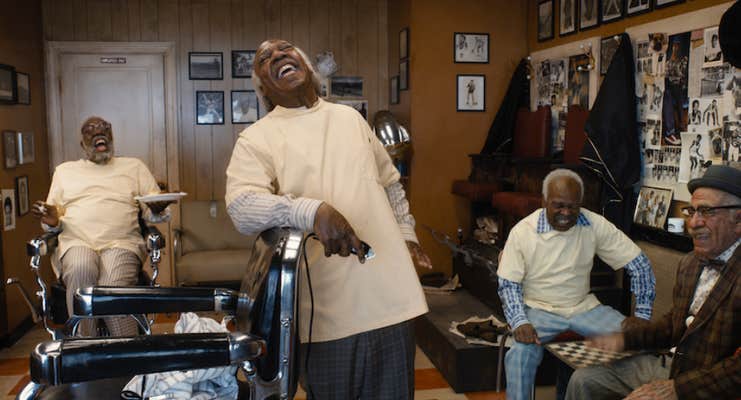 The major new plot development: Akeem has a "bastard" son, Lavelle (Jermaine Fowler), and the iconic nightclub scene from the original film is repurposed to show how Akeem met Mary (Leslie Jones) that night and slept with her. He doesn't remember, however, because she blew pot smoke in his face and he apparently passed out.
The film doesn't get anywhere near untangling what that admission means, but the scenes with Lavelle and Mary—as well as Tracy Morgan as Lavelle's uncle—draw some laughs and and we get to revisit the original barbershop quartet in a gentrified Queens. "Nazis are back," says Saul (Murphy).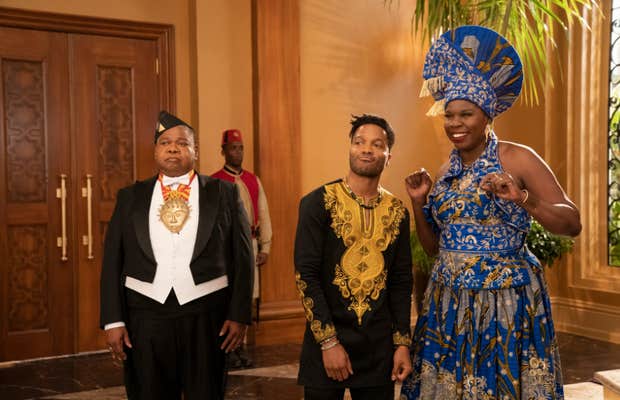 As the film rolls on, the scenes in Zamunda get increasingly weird, mostly courtesy of Wesley Snipes as General Izzi, who plays him so completely over the top that I had at least give him credit for trying something new. But some of the callbacks are baffling, like Vanessa Bell Calloway's character Imani being brought back simply so we can laugh at her barking like a dog 33 years later.
However, everyone looks great; Black Panther costume designer Ruth E. Carter improved upon the original film's attire and makes every scene pop. What's missing is the soulfulness of the original, its sharp humor, its subtle critique of class. It would be one thing if this were a standalone movie, but Coming 2 America tries to throw in so many references to the original that it obscures any nuance or narrative.
---