No one should despise TikTok more than fast-food chains. From Taco Bell's beans to Chick-fil-A's nuggets, workers are finding that exposing these fast-food staples on TikTok makes for an easy way to go viral.
McDonald's has been the subject of these exposé-style videos several times. In one of the most recent videos, an alleged employee, under the username @mcdanksbitch, revealed on TikTok what goes into preparing the chain's cookies—and it's not much.
"Y'all getting scammed," the TikToker claims while showing a box containing stacks of prepackaged cookies.
"These just Walmart cookies," the TikToker adds.
In the comments section, the TikToker revealed that the cookies are also "heated up" for 2 minutes before being served to customers.
The video has been viewed 1.6 million times and liked over 280,000 times since being posted on Wednesday.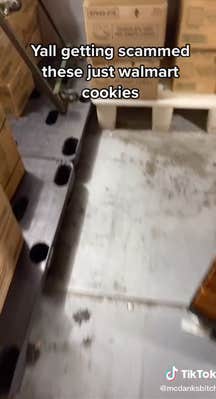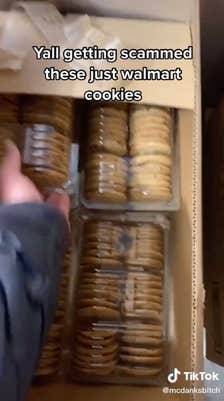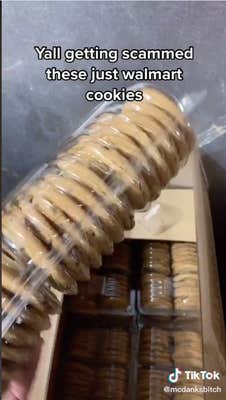 While some alleged employees are backing the worker in the video's comments section, others are refuting the claim. "I work @ a Walmart with a McDonald's inside and this is true," one said.
An alleged former employee said the cookies were made fresh, at least when they worked at the chain in 2016.
Others are expressing their shock at the revelation and are lauding other fast-food chains that actually bake their cookies.
"Not me thinking they came out baked fresh," one said.
"Wendy's bakes their cookies," another wrote.
Most, however, couldn't care less where the cookies come from because "they still smack."