Despite the current fiasco pertaining to whether TikTok will remain legal in the U.S., it's absolutely one of the most integral platforms in American pop culture. These days, most of the internet's funniest, catchiest, most relevant, and most popular videos can be found on TikTok. So why not download some of the best videos for yourself?
If you're interested in downloading a TikTok video—whether for fun or for your own TikTok-making devices—look no further. Here's a step-by-step guide on how to download your very own TikTok mp4.
Downloading TikTok videos with ExpertsPHP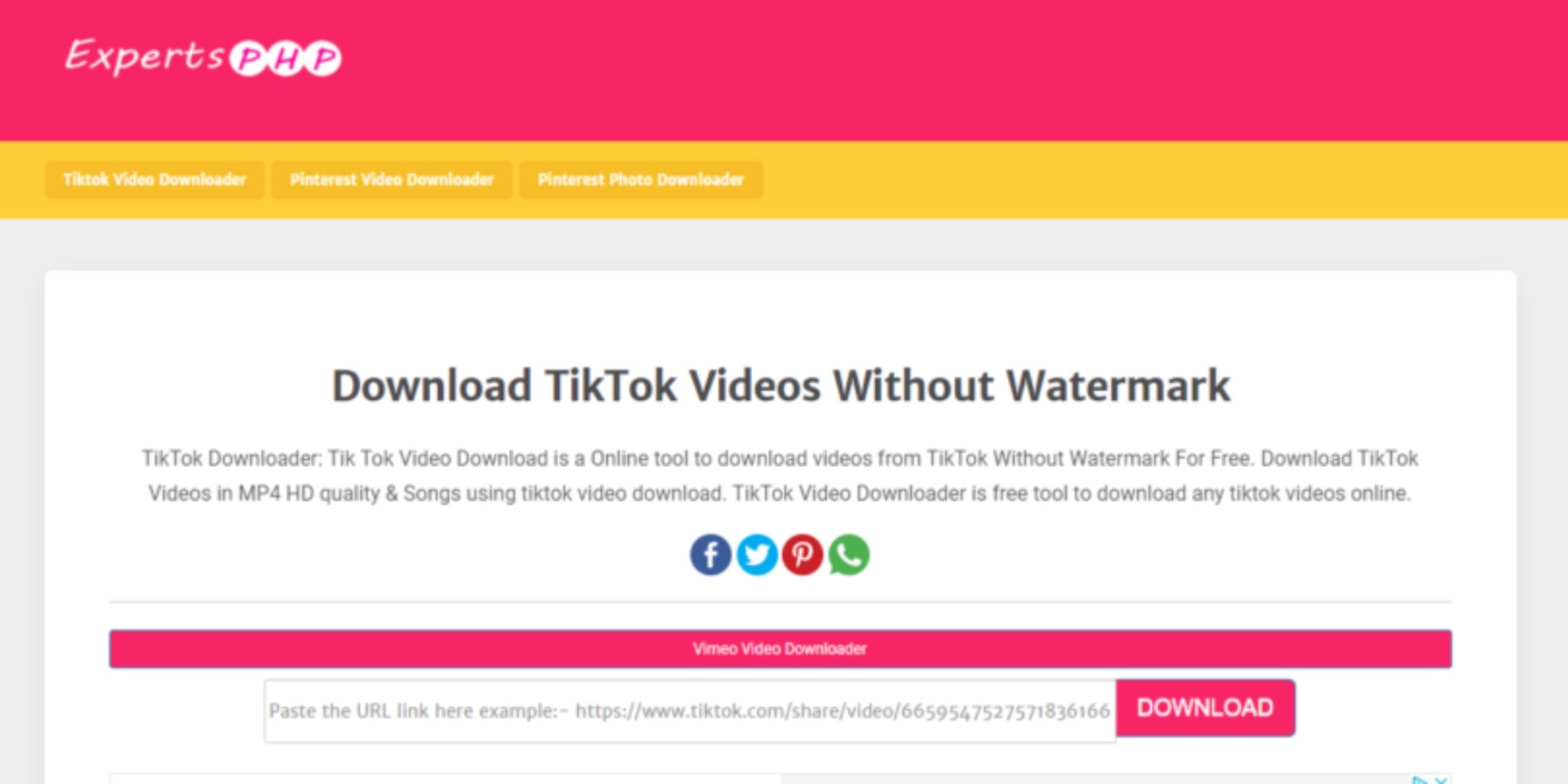 Step 1: Pick a TikTok
Find a TikTok with audio you'd like to download. Copy the link of the TikTok—you'll need it soon.
ExpertsPHP is a free website exclusively dedicated to downloading TikToks as video files. Unlike most "free download/convert" sites, it's not spammy and its interface is quite simple.
Step 3: Paste your link
Underneath a pink bar that says "Vimeo Video Downloader," there's a white search bar right in the middle of the main page that says "Paste the URL link here" and then lists an example URL. Go ahead and paste your TikTok link into that white box, and then hit the pink "DOWNLOAD" button.
Step 4: Navigate to the mp4 file
Once you've hit "DOWNLOAD" and the page reloads, scroll down until you see a pink button that says "download link." Click that button (it's listed under a blue bar that says "Video" and "Format."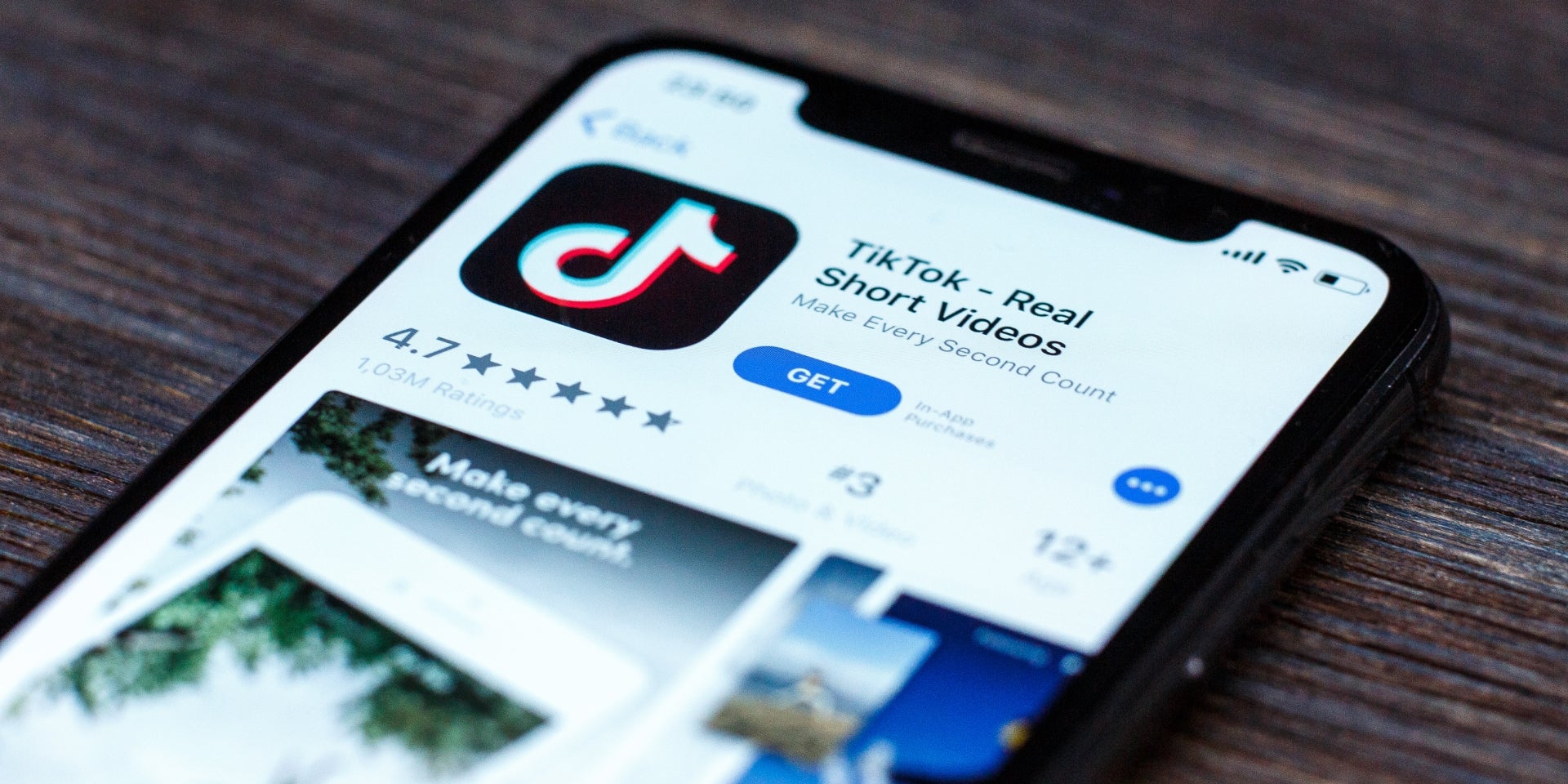 Step 5: Download TikTok video
After clicking the pink button, the page will reload again. Scroll back down until you see another pink "download link" button. Right click on that same button and select "Save Link As…" Rename your file as your heart desires, and voilà! You have your TikTok mp4.
Downloading TikTok videos with MusicallyDown
If using expertsphp.com isn't for you, there are other TikTok Video download options.
One service, MusicallyDown is similar to expertsphp.com. You paste a TikTok video link into a box and download a version of the video.
MusicallyDown allows you to check or uncheck a box for keeping a watermark on the video and after a few clicks you'll have an mp4 version or an mp3 version of the TikTok video you're looking to download.
The service is free, and if you're looking to download several videos you will have to refresh the page and repeat the process. MusicallyDown also works on mobile browsers.
Downloading TikTok videos with TTDownloader
The next popular service for downloading TikTok videos is TTDownloader.
Like the other options, using TTDownloader involves copying and pasting a TikTok link into the input box on the homepage.
After clicking the "Get Video" button, users will be presented with numerous options. You can download the video with or without the user's TikTok watermark or even just the clip's audio.
The free service even offers a "TikTok to GIF Converter" to download your favorite TikTok videos in GIF form.
Best of all, like most TikTok downloaders, it is completely free to use.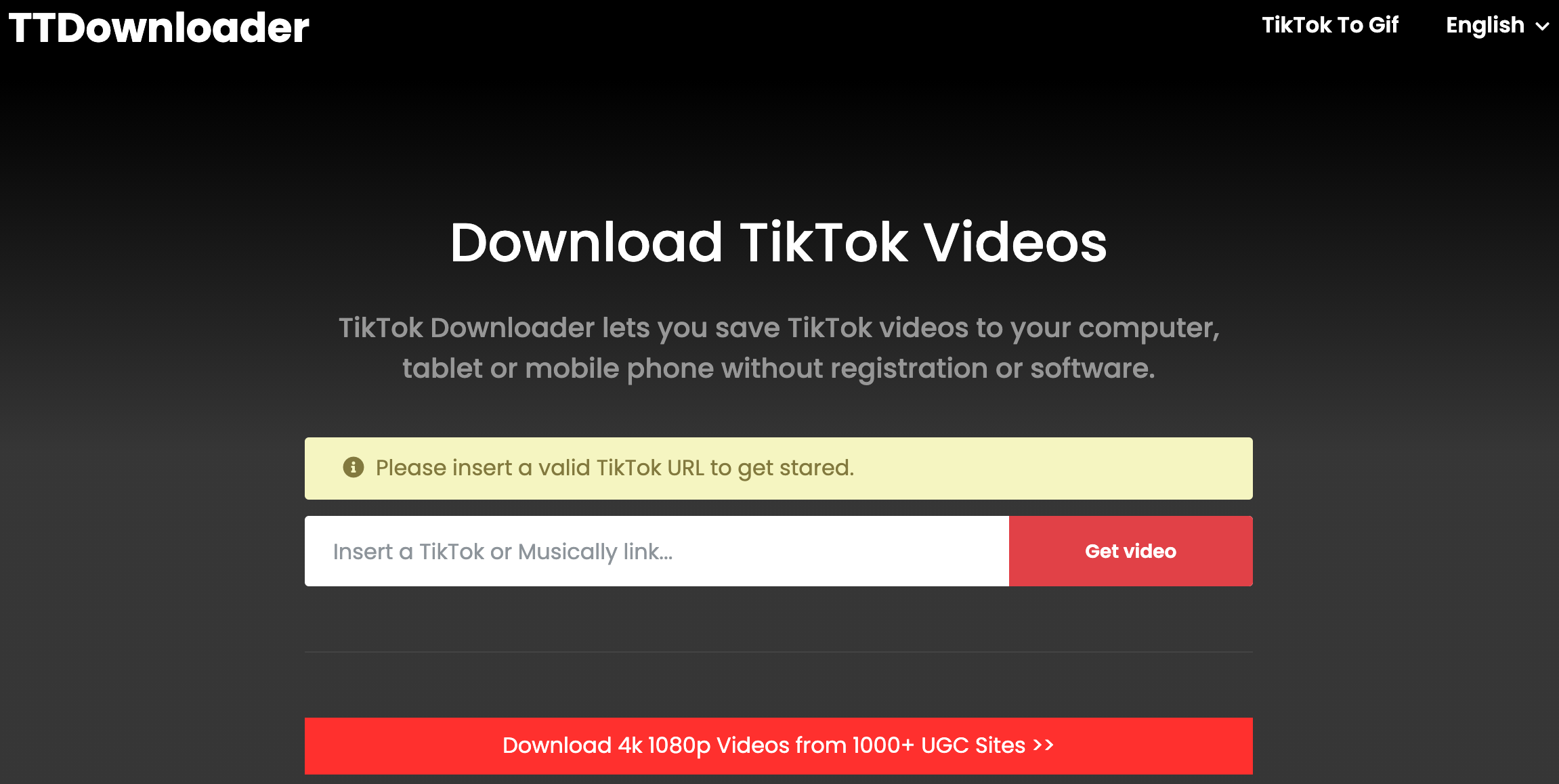 So you have a TikTok downloaded, now what?
If you've downloaded a TikTok and have it as a saved file, what might you want to do with it now?
While TikToks always go viral within the app itself, the short videos also get a lot of attention on Twitter. If you've got a TikTok you think your Twitter followers may want to see, it's pretty easy to do that now that you've got a saved video ready for sharing.
Just attach your newly downloaded video to a tweet and see if your Twitter followers enjoy the TikTok as much as those on the other platform.
---
Read more of the Daily Dot's tech and politics coverage