We crawl the web so you don't have to.
Sign up for the Daily Dot newsletter to get the best and worst of the internet in your inbox every day.
Hello fellow citizens of the internet! Andrew here. Welcome to today's edition of web_crawlr.

Our top stories today are about: A viral video explaining why ginger ale tastes better on planes, how an eight-second video of a woman eating pancakes has become bizarrely controversial, everything you need to know about the alleged feud between Taylor Swift and Olivia Rodrigo, and a look at whether Former President Trump or Gov. Ron DeSantis got flipped off more at a recent college football game.
After that, I've got a "Today In Tech" column for you.
See you tomorrow!
— A.W.
---
⚡ Today's top stories
As it turns out, your suspicions about airplane ginger ale were right all along. It really does taste better up there. And a new video explaining why is going viral.
How much discourse can there possibly be about an eight-second video of a woman eating pancakes? A lot, as it turns out.
Speculation is rampant after Olivia Rodrigo appeared on the cover of Rolling Stone.
It was a middle finger duel at the Iowa-Iowa State game between the two leading Republican candidates.
---
We crawl the web so you don't have to. Sign up to receive web_crawlr, a daily newsletter from the Daily Dot, in your inbox each day.
---
💻 Today in Tech
By Andrew Wyrich
Newsletter Editor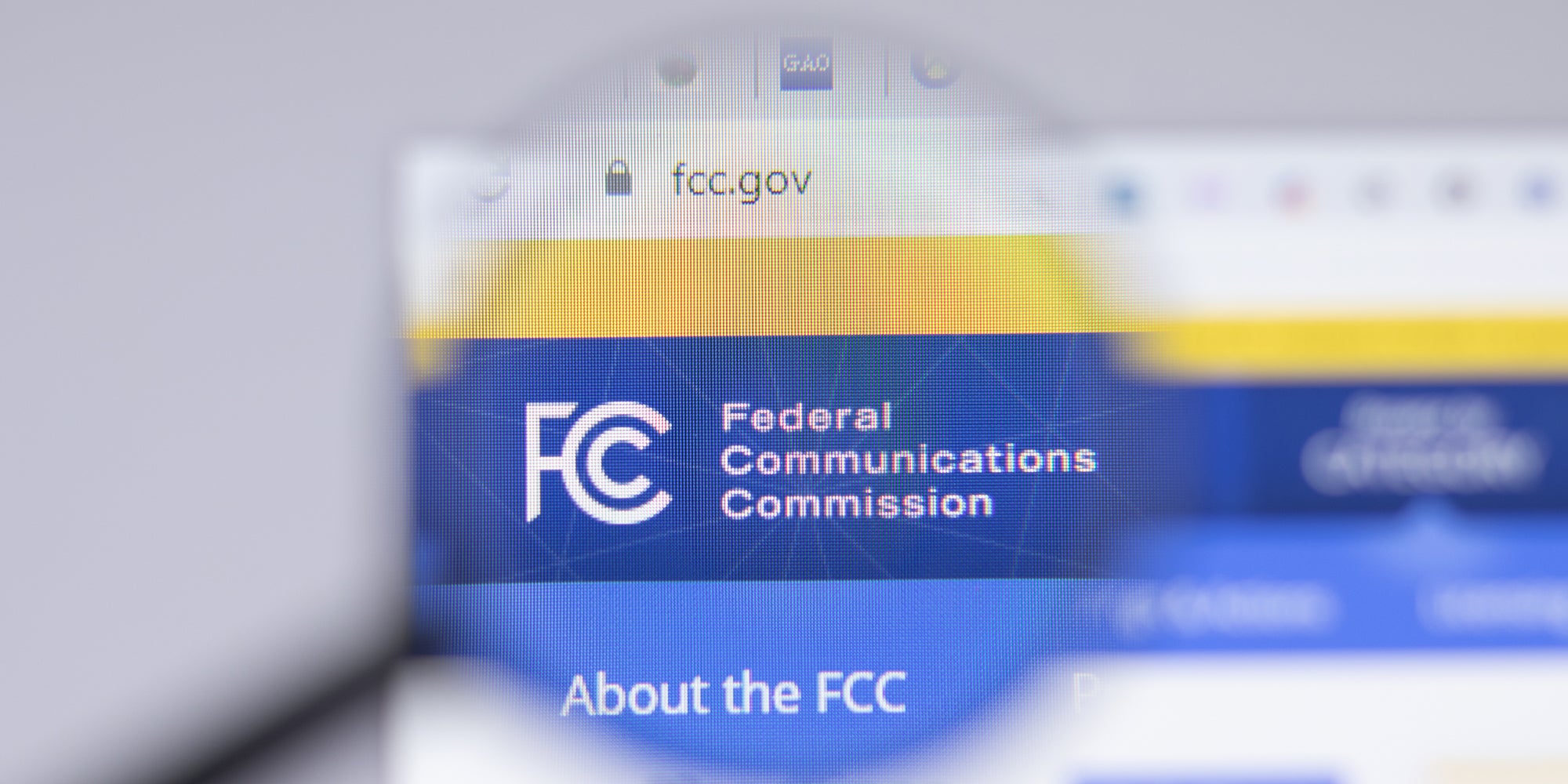 With the FCC finally fully staffed, advocates say the agency 'can't afford to waste a single second'
In each edition of web_crawlr we have exclusive original content every day. Occasionally, our Newsletter Editor Andrew Wyrich looks at the tech news of the week that matters to you in his "Today in Tech" column. If you want to read columns like this before everyone else, subscribe to web_crawlr to get your daily scoop of internet culture delivered straight to you inbox.
---
🕸️ Crawling the web
Here is what else is happening across the 'net.
🍟 Here's how to really get "fresh fries" at McDonald's, according to a former corporate chef.
🍗 A Popeyes customer couldn't help but laugh after they visited one of the brand's restaurants and were told that the only offerings available for customers to purchase were bread, wings, and sides.
🚿 This sales consultant recently went viral for sharing a story about a new hire taking a shower during a Zoom meeting while his camera was on.
👩‍🏫 A woman who earned a master's degree in education says that she quit her teaching job in order to work as a server because she wasn't earning enough in the classroom to pay off her student loans.
🧸 Gather the family for some G-rated fun. These are the best kids' TV shows that are actually good.*
👀 One TikToker has shared a clever money-saving hack for buying furniture from popular brands like Urban Outfitters, Target, and Overstock for a fraction of the price.
🍰 This travel expert warns in a viral video that "of all the scams and hustles in Las Vegas," Cake Boss vending machines irritate her the most.
🛩️ An ex-Wall Street worker revealed how students can receive discounts on their flights by using KAYAK.
🤖 From the Daily Dot archive: Distorted TikTok sounds hurt marginalized creators—and AI is making it worse.
*The Daily Dot may receive a commission in connection with purchases of products or services featured here.
---
👋 Before you go
Dunkin' has a hardcore fan base—we don't need to tell you how much Ben Affleck loves the doughnuts-and-coffee chain—but a viral TikTok takes the fandom to a new level.
Creator Carmela (@carmelaandthebeast) posted a video about taking a giant Dunkin' sign home that her local store was throwing away. The video has 1.5 million views and more than 169,000 likes.
In the video, Carmela explains that she was visiting her local Dunkin', and "the perfect opportunity fell into my hands."
The video shows two large building signs on the ground: one for Dunkin' and one for Baskin-Robbins. Carmela asked the store's staff about the Dunkin' sign.
"They said if I found a truck, then it's all mine," she explains.
---
🎶 Now Playing: "The Patient Ferris Wheel" by The Gaslight Anthem 🎶