At the very beginning of Sekiro: Shadows Die Twice, a message pops up informing players that Japanese is the default language for the game, which focuses on a shinobi's bloody journey through Warring States era Japan. Japanese developer From Software also mentions an English version is available from the main menu.
For the developer, which also made Bloodborne and Dark Souls (both known for their excruciating difficulty), this was most likely a marketing decision, the same way Asian martial arts films or anime series often make English dubs to appeal to an international audience.
But it's also an accessibility decision, which begs questions about why other options, especially ones modifying Sekiro's difficulty, should or shouldn't make their way into the game.
Every time a From Software game gets released, a conversation around whether they are too hard pops back up. This year is no exception, but it comes at a time where the gaming community is asking itself a lot of questions about accessibility and the artistic responsibilities of game creators.
Maybe it's because gamers with disabilities gained a significant profile boost in the last couple years. The AbleGamers charity was recognized at the 2018 Game Awards, and the nonprofit's chief operating officer, Steven Spohn, won the "Global Gaming Citizen" award. Maybe it's because an increasing number of indie developers are pushing creators to address marginalized audiences. In any case, the question seems to be: "Should a game like Sekiro have the option to change how difficult it is in order to increase accessibility, or is that encroaching upon artistic intent?"
A large number of people in the games industry, media, or accessibility advocates believe big-budget games like Sekiro should, in fact, offer various options. These might include sliders that lower the amount of damage your character takes when being struck by enemies, remappable keys, colorblind options, or the speed of the game.
Tweets like this scare me. Here you have someone with a very large platform yelling developers shouldn't waste their time on adding difficulty levels because it's "not accessibility"

Yes, it is

Also, we do many things to make books accessible including braille and audio formats https://t.co/VZgeTCCX3s

— Steven Spohn (@stevenspohn) April 3, 2019
People who are arguing that games like DS need difficulty settings aren't saying that the game should be made so easy it's laughable.

We are arguing people should be able to set the game to be very difficult, but NOT IMPOSSIBLE, just like the creator intended. pic.twitter.com/jsqejTgmIG

— Steven Spohn (@stevenspohn) April 3, 2019
These games are games about failure and punishment, but those themes are communicated effectively in the XP and resource mechanics and in the way that health bars, humanity, etc. are presented to the player. It is absolutely possible to communicate those themes in an "easy mode"

— Laura Michet (@lmichet) April 3, 2019
"FromSoftware games are about overcoming the difficulty" is some white-ass bullshit that I'm not here for

— Keyblade Master Terence (@TheBlackNerd) April 3, 2019
Suggesting Sekiro have an easy mode is a failure to truly consider the Unquestionable Artistry of Videogame developers' intent and agency, and imposes irra-aaAAAGE WHAT DO YOU MEAN YOU NERFED MY FAVORITE WEAPON CLASS YOU PEONS, YOU SECOND CLASS COMMUNISTS YOU FAILURE OF COMMERCE

— Rami Ismail (@tha_rami) April 4, 2019
To aid in the ongoing debate over game difficulty, I've created a logo for people who insist that someone else playing a game on easy mode diminishes their own experience of playing on hard. pic.twitter.com/hzLqRRnjzC

— Dan Stapleton (@DanStapleton) April 3, 2019
What even is a "flat easy mode"? The term doesn't mean anything. It's an empty box for people on one side to project the meaning "avoid unnecessary barriers" onto and people on another side to project "wreck designer's vision" onto.

— Ian Hamilton (@ianhamilton_) April 4, 2019
This is where I'm at on the whole Sekiro/Dark Souls "hard games must be impossibly hard" debate. Making games more accessible to other people doesn't take away from your experience, it just means more people can experience said games. We should all want that. https://t.co/znqH0x2enK

— Kyle Foley (@KFoleyFL) April 5, 2019
In a Feb. 27 interview with GameSpot, From Software President (and director of many of its games) Hidetaka Miyazaki elaborated on his view of why the games don't have an "easy mode."
"We don't want to include a difficulty selection because we want to bring everyone to the same level of discussion and the same level of enjoyment," Miyazaki told GameSpot. "We feel if there's different difficulties, that's going to segment and fragment the user base. People will have different experiences based on that [differing difficulty level]."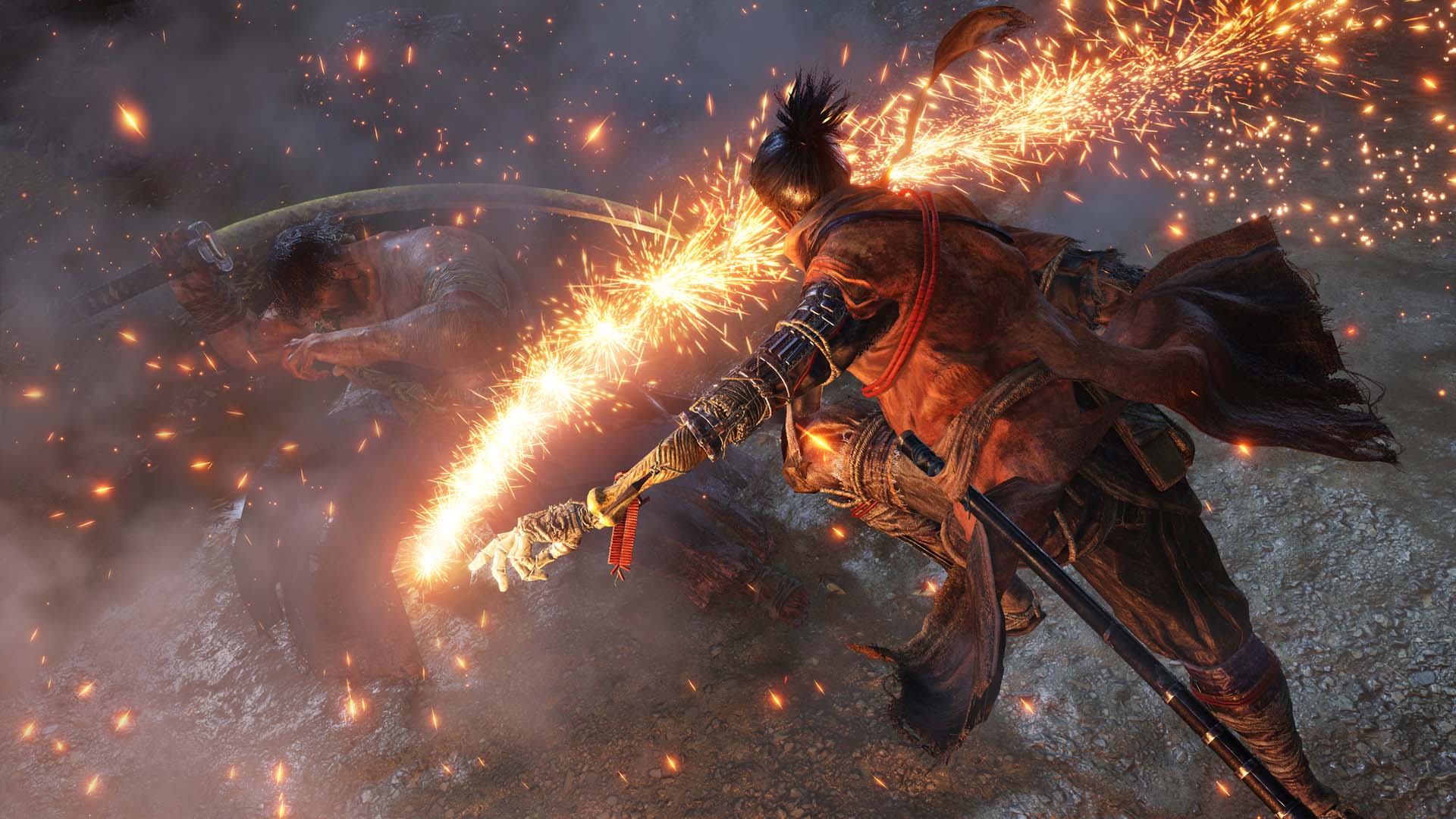 Here's a smattering of people ostensibly worried about increased accessibility options ruining the artistic intent of a game like Sekiro.
"A big appeal of [From Software] games is knowing that beating means something," Twitter user @ChrisRGun writes.
More difficulty modes is fine, but I think in the case of Sekiro a commitment to a single difficulty allows the experience to be finely tuned in ways that games with flexible difficulties rarely achieve.

A big appeal of From games is knowing that beating them means something.

— Chris Ray Gun (@ChrisRGun) April 4, 2019
FromSoft have said when discussing previous titles that adding a flat easy modes wouldn't work as it would break so many things balance-wise and ruin to core design of the game

This is why a range of options would surely be better instead?

More options is always better right?

— Tommy Tugrat (@TommyTugrat) April 3, 2019
https://twitter.com/angrytacoz/status/1113520162299314176
It's not their responsibility to ensure everyone can play their game. Not every game is made for everyone. Should a puzzle game dev make their puzzles easier because I don't have a great mind for solving puzzles? Hell no!

— Papa Requiem (@RoehnAdedred) April 5, 2019
Games should have more accessibility, but demanding "every game needs easy mode" takes agency away from developers. Sekiro is a game about making you learn it's rules, and once you do you have a shared experience with everyone else who played it, and i like that such games exist

— Ben "Ben Pack" Pack (@PackBenPack) April 3, 2019
The discourse around Sekiro and different options seems to be split, but that may be thanks to a slowly growing assortment of misunderstandings or bad faith readings. Talk with folks like Spohn, who identifies as a gamer with a disability, and you quickly learn the issue is more intricate than injecting some hypothetical "easy mode" that rearranges the entire structure and spirit of the game.
It's driving me crazy to continue to see outlets, even ones picking up on MY comments, calling difficulty levels "easy mode"

If someone needs 200% health, enemies at 50% health, and they still struggle to defeat bosses as the creator intended, it's not exactly "easy mode" is it? https://t.co/MMdI6fduAv

— Steven Spohn (@stevenspohn) April 5, 2019
"The trouble is that people view this to be pro-consumer or pro-artistry, and it doesn't have to be a pure answer," Spohn told the Daily Dot. "It's not a binary system. This can be both art, and you can make accommodations at the same time. When an artist creates a book, they have braille versions of that book. They have audio versions of that book, large print versions. Oftentimes when people are writing books, they use fonts and pacing to convey a certain mood. When you change the font, make it bigger, larger, put it in audio, that changes all of that. That 'distorts' the art. But we find ways to capture that same artist's vision and just alter it slightly to accommodate other people."
Make no mistake, From Software isn't some mid-tier developer with a tight budget. Up until Sekiro, each game in the Soulsborne series was published by Bandai Namco, one of the biggest companies in the Japanese games industry.
From Software raised eyebrows when it previously announced that Sekiro would be published by Activision, which publishes the insanely popular Call of Duty. Balance that with the fact that big budget games like Marvel's Spider-Man or Shadow of the Tomb Raider added in a wealth of options (like the ability to skip button-mashing quick-time events), and one wonders why other big studios can't achieve similar goals.
"'Easy mode' is something that has been latched onto by the esports dudes in gamer culture as a horrifying boogeyman," Spohn said. "That's a scary topic because if you introduce an easy mode, then people will beat the easy version of the game, and they won't be able to brag that they're the only ones who can beat the game. That kind of mentality, that way of thinking, the culture we've got of 'I can do something you can't do' just stands against everything that we're asking for as far as accessibility options."
After all, aside from the English voiceover option, From Software has already taken some accessibility concerns in past games. Sekiro has an non-player character you can practice moves against without dying, something fans had been asking for since Demon's Souls. Bloodborne received various updates to strength and stamina costs for certain weapons to make them less difficult to manage.
This mentality of gatekeeping fun to a select group of gamers is toxic and perpetuates negative stereotypes about gamers.

Fun is an experience that can be shared by everyone. It's not a finite resource. You can't horde it. There's no need to stop others from experiencing fun.

— Steven Spohn (@stevenspohn) April 5, 2019
These examples of From Software not being completely ignorant to their community's needs has Spohn arguing that the design philosophies are already ripe for increasing attention toward accessibility.
"The developers wanted [a From Software game] to be hard, but not impossible," Spohn said. "That's for people with disabilities, where mentally they may know, 'I have to slash three times and dodge as soon as this monster raises their arms.' They may not be able to communicate from their brain to their hand fast enough to do it, no matter how well they know the fight. At that point, it becomes the responsibility of the developer to put in an option to allow the person to say, 'I can't do it, there's just no way. There's not enough learning in the world that will allow this to happen because I don't physically have the ability to compensate.'"
Spohn says he absolutely respects the creative intent of developers, something many on Twitter worry will become muddied in the process. But for him, if a game is about imparting fun or an experience onto the player, then developers have already gotten lost by excluding people with disabilities.
"Back in the day, 12 or 15 years ago, it was almost taboo to mod a game. Now, who do we know who plays Skyrim without mods? Nobody," Spohn said.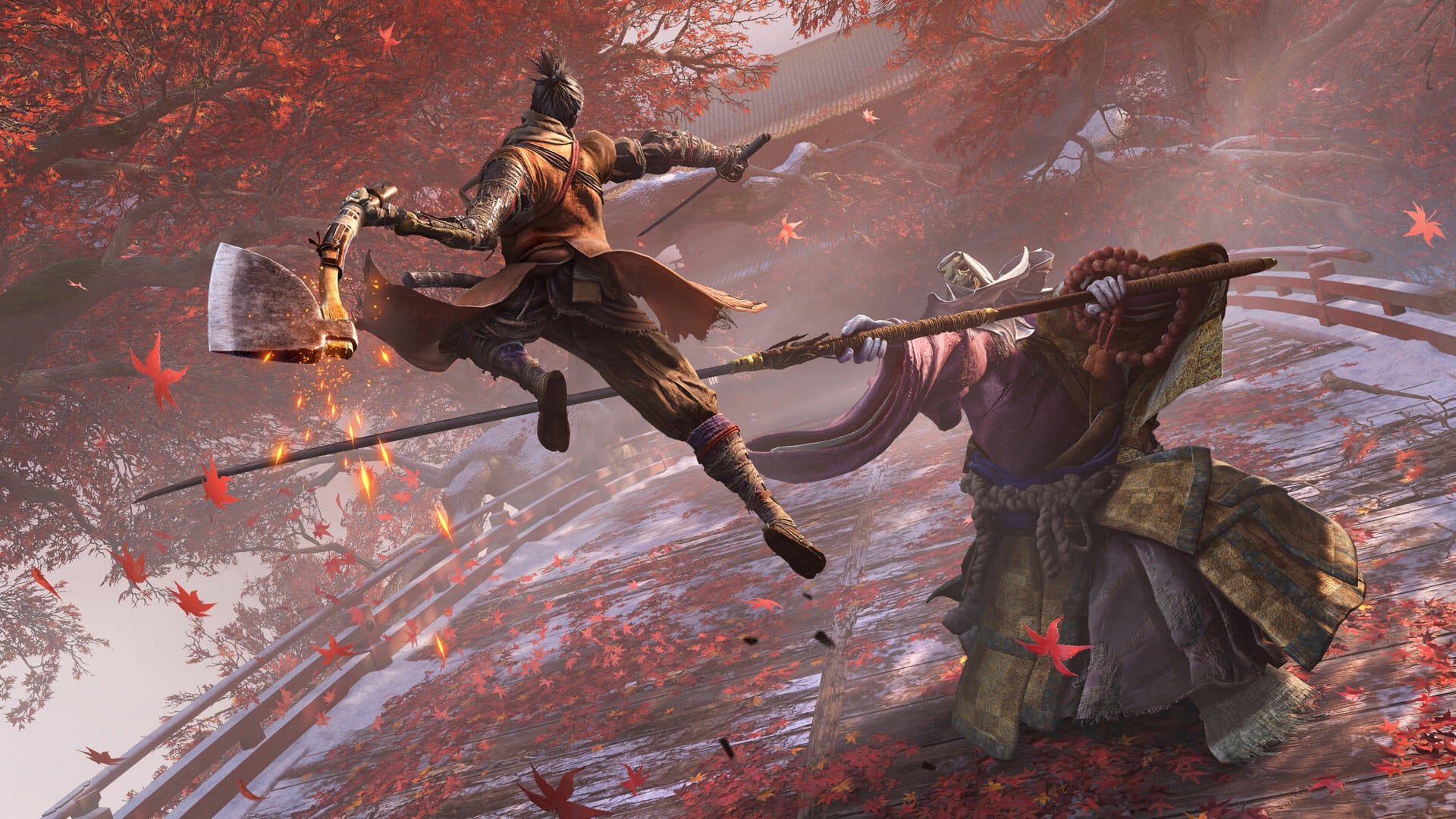 One tool gamers with disabilities do have at their disposal is Cheat Engine, a free open source tool that lets PC gamers modify values in certain games. Need 1,000 healing potions? Or infinite health? You've got it, plus mods that slow down everything but you.
Unfortunately, PC gaming is a tough hobby to just dive into, as it requires machinery that's typically far more expensive than the modern console, with entry-level pre-made machines still landing around $500 sans monitor and accessories. For someone dealing with waves of medical bills, that can pose a problem. According to GamesIndustry.biz, PC copies of Sekiro only accounted for 1 percent of all sales, with 80 percent on PlayStation 4.
With or without Sekiro, this conversation surrounding artistic intent and the needs of the broader gaming community will likely keep repeating itself until more developers take it upon themselves to listen to those community needs.
"There's no reason we can't have it both ways, where the artist's integrity is still left intact when someone has to use an accommodation," Spohn said. "My ultimate argument … is that your enjoyment of a single-player game is not affected by how another person chooses to use that same game. Especially because if they need accessibility, they are already not playing the same art and the same vision that you are."
You can check out our review of Sekiro, which Daily Dot gave a 4.5 out of 5 stars.
READ MORE: