Ordinarily, movie press conferences involve actors and directors answering meaningful questions about a film. But when you're dealing with an Avengers movie, that's really not going to happen.
Marvel's spoiler-phobia reached a fever pitch this weekend, with Jon Favreau hosting a carefully spoiler-free press event for the main cast of Avengers: Endgame. And by "spoiler-free," we basically mean "free from any actual information about the movie." The atmosphere was best summarized by this quote from Paul Rudd: "I'm terrified to say anything… I did see the trailer, so I do know that I'm in it. As for how [Ant-Man] fits in, that remains to be seen."
That being said, here's what we could garner from the event, which featured a neat little callback to the characters who died in Infinity War:
Here are your Avengers, with plenty of empty chairs meant for their fallen comrades pic.twitter.com/5sdyFw5JKv

— Kyle Buchanan (@kylebuchanan) April 7, 2019
Nebula and Rhodey may get their biggest roles yet
Avengers: Endgame appears to focus on the original Avengers lineup, plus Ant-Man, Captain Marvel, Rhodey, and supporting roles for Black Panther's Okoye and the surviving Guardians of the Galaxy. Don Cheadle suggested that Rhodey has a more significant role this time around ("really part of the team, and able to contribute at a high level") while Karen Gillan was the only actor to give some real insight into their role.
"It's maybe safe to say [Nebula] suffers from some daddy issues because her dad is Thanos," she said. "I'm excited for her to face the source of this abuse. She's talked about how she wants to inflict revenge, so we all know about that."
The original Avengers cast feels like a family
Mark Ruffalo compared the original Avengers to a family but said they have less drama. "As actors we're like vagabonds," he said. "We kind of bounce around." The MCU's longterm continuity makes it feel more like working on a TV show: The actors have spent years filming and doing press tours together, instead of the usual Hollywood trajectory of working together for a few months and then moving onto something new.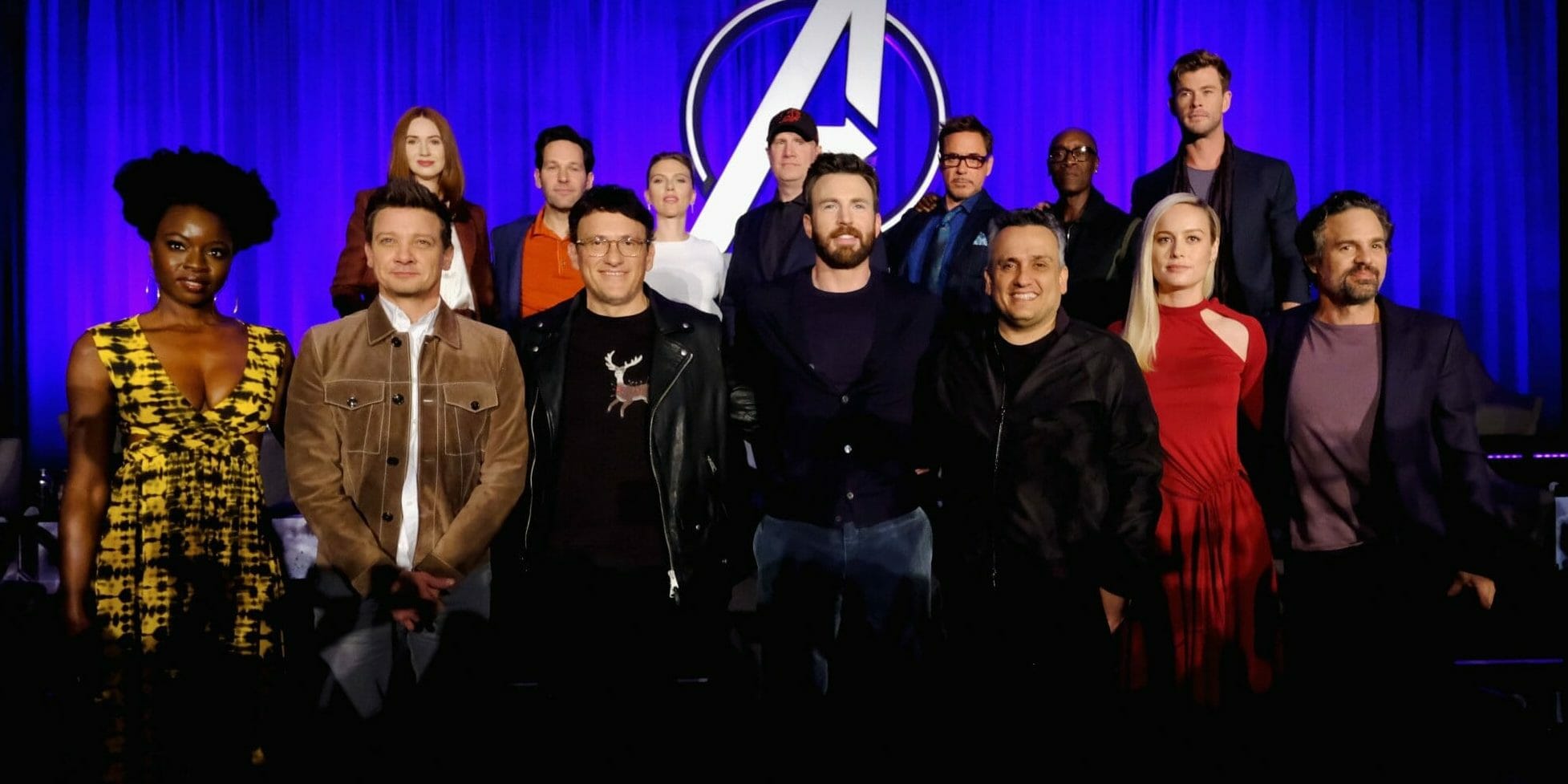 Avengers: Endgame is the end of Captain America's story
The press conference was so meticulously spoiler-free that Chris Evans even got into trouble for stating something extremely obvious: Avengers: Endgame concludes Steve Rogers' story.
"It's the completion of the arc," said Evans. "This film does kind of provide an ending to a lot of—" At this point he was cut off by director Joe Russo, because apparently the idea of Captain America having an "ending" is too much of a spoiler— even though everyone already knows that this is Chris Evans' last Marvel movie.
We're now two weeks out from Endgame's release date, and while we obviously don't want to hear actual spoilers for major twists or character deaths, it feels slightly ridiculous to hold this kind of event without even discussing, say, character development or the film's overarching themes.
Want more reviews and interviews from Gavia Baker-Whitelaw? Sign up here to receive her biweekly geek culture newsletter.
READ MORE: