Marvel has updated the poster for Avengers: Endgame, following a public outcry over the placement of actress Danai Gurira's name.
In the original poster, Gurira's character Okoye is clearly visible among the main cast, but she isn't credited alongside the lead actors at the top of the image. Fans quickly picked up on the discrepancy, highlighting the fact that Marvel was using a Black woman's image to market the movie, but didn't acknowledge her by name.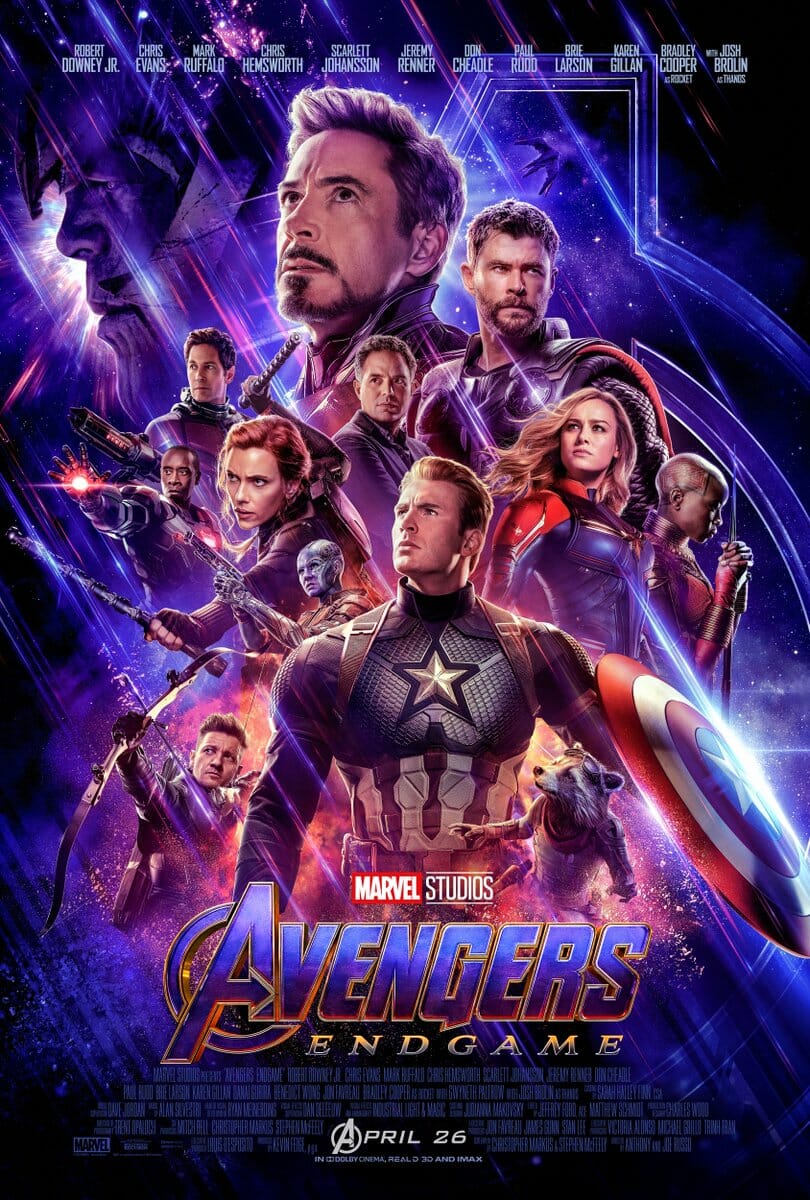 In fact, Gurai was credited on the poster, although it's easy to miss her name. While the main cast receive top billing, supporting actors like Gurira, Gwyneth Paltrow, and Jon Favreau are listed at the bottom of the page. The updated version moved her name to the top credits, listed after Guardians of the Galaxy's Karen Gillan.
The hidden meaning behind movie poster credits
This is an inside baseball issue, but the order of billing on posters isn't just for show, it's tied up in the actors' contracts. It can get complicated when you're dealing with an ensemble cast full of famous stars.
The order of billing is determined by a combination of screentime (Gurai's character Okoye is a supporting character rather than a lead) and an actor's negotiating power. When Infinity War's poster came out, film buffs actually analyzed the way names were billed, wondering if Benedict Cumberbatch and Don Cheadle were credited above Chadwick Boseman because they had bigger roles, or because they're more famous. (The Infinity War poster also listed more people up top than Endgame, so in that one, Gurira and Letitia Wright were both credited beside the Avengers.)
Obviously, most fans don't know this kind of film industry minutiae, so the Endgame poster just looked like Marvel failing to give credit to a Black actress. And in a way, that is what happened.
The original credits were probably accurate in the sense that Okoye isn't in the main cast. Endgame will focus on the Avengers and Guardians of the Galaxy, with Okoye as one of several supporting characters. However, Disney used Gurira's picture in the poster (more prominently than Karen Gillan, who does get first-tier billing), because they know everyone loves Black Panther-–and there are no other women of color in the cast.
She should have been up there all this time. Check out the official Marvel Studios' #AvengersEndgame poster. @DanaiGurira #WakandaForever pic.twitter.com/5V1veWMxlz

— Marvel Studios (@MarvelStudios) March 14, 2019
If you remove Okoye, there's no visual reminder of Black Panther, and it becomes very obvious that the core Avengers cast consists of eight white people and Cheadle. Gurira's presence implies that the Endgame cast is more diverse than it actually is, so whatever happens in the actual movie, Disney benefited from using Gurai's image. Considering the circumstances, the new poster credits feel like a fair update.
READ MORE: