John Wick is a pure distillation of action cinema, making it a strange choice for an "expanded universe" franchise. Plot and dialogue play a supporting role to Keanu Reeves kicking ass, although the sequel introduced some surreal worldbuilding to the mix. Inspired by that world, we're getting a John Wick comic and spinoff TV series.
The idea of a John Wick comic would not hold much appeal before John Wick: Chapter 2. Without the kinetic energy of Reeves performing those action scenes, what's the point? Similarly, it's hard to imagine enjoying a John Wick TV show without the original directors or actor onboard.
Fortunately, it sounds like both spinoffs will focus on story over action, beginning with John Wick's backstory. Announced in The Hollywood Reporter, the comic will be written by Greg Pak (Totally Awesome Hulk) and drawn by Giovanni Valletta. It rewinds to the start of Wick's career, exploring his origin story with the blessing of the film's creators.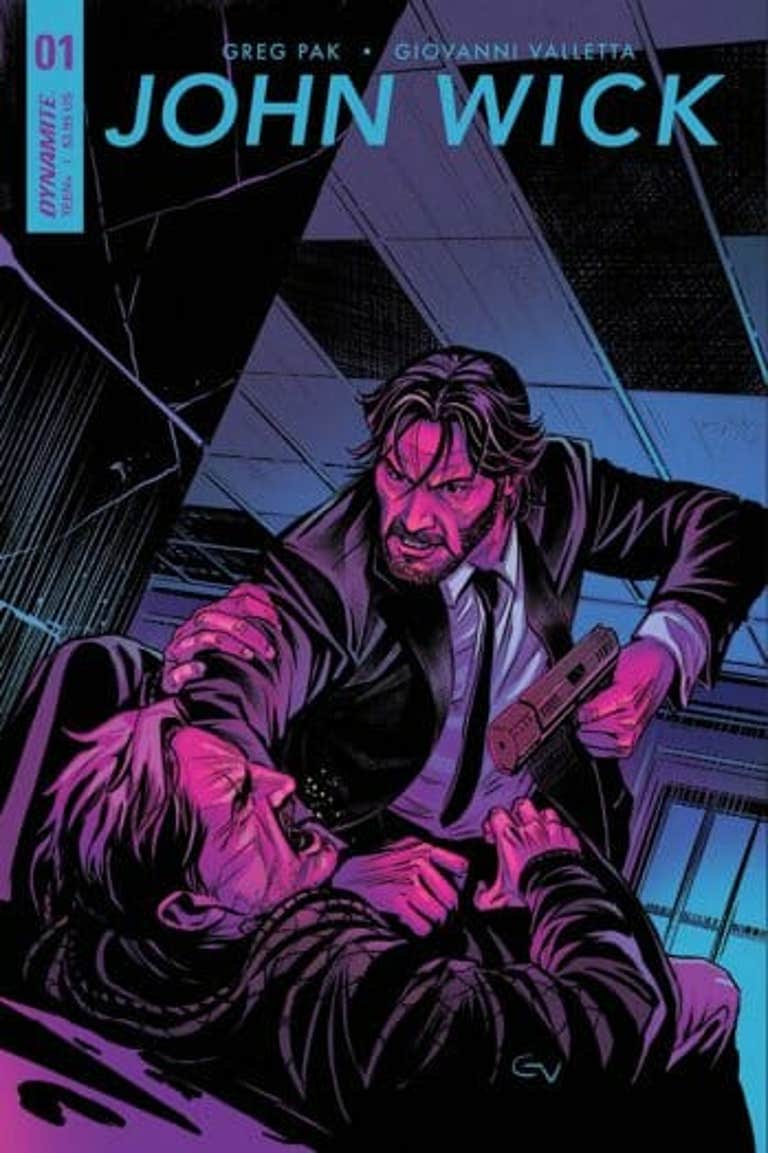 The comic will launch in September, while the TV show is still in its early stages. Director Chad Stahelski told Indiewire last week that he and screenwriter Derek Kolstad signed off on a spinoff series called The Continental. It explores the world of assassins that took center stage in John Wick: Chapter 2, a community that works out of a members-only hotel chain called The Continental, paying their way with symbolic gold coins.
Chapter 2 almost felt like an urban fantasy movie compared to John Wick, introducing more of The Continental's arcane laws, along with an international council of crime bosses called the High Table. Stahelski says that Reeves could make an appearance in the show, but the story will mostly focus on those fantastical worldbuilding elements, with new characters from the Continental hotels.