Game of Thrones has captivated millions over the past six years, but keeping track of all of the ruling families of Westeros can be quite a daunting task. Now one chatbot is committed to helping us learn a thing or two.
Over the past week or so, the Game of Thrones Chatbot, a Facebook chatbot designed to answer questions, has been enlightening users about the show and the many, many characters who inhabit the worlds of Westeros and Essos. The chatbot isn't officially affiliated with Game of Thrones or HBO, but it can answer the big questions about who's still alive—a much smaller list than in seasons past—and which characters are related to each other.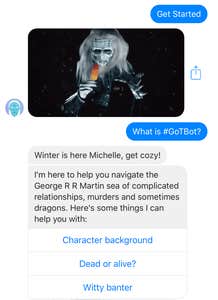 "GoTBot is a Facebook chatbot created in solidarity with all the secondary characters you forgot about, plus all the titles and heirs that you never knew existed," the page's description reads. "It's for those of you who realise that, in fact, you know nothing."
The chatbot uses Wit.ai, which can be used to create bots, interact with users, and answer their questions. For Catch Digital, the company behind the chatbot, it was a no-brainer.
"We knew we wanted to create a Facebook chatbot and wanted to get our clients excited about the future of AI and how it might benefit their business," Catch Founder and Managing Director Jonathan Smith told Tech2. "What better way to do so than creating our very own chatbot? And who doesn't like Game of Thrones?"
It gives you options for certain types of questions to ask, but it can also pull up photos or corny jokes upon request. To start grasping the scope of the chatbot, just ask it some questions. If you want spoilers, though, this is not the place to go.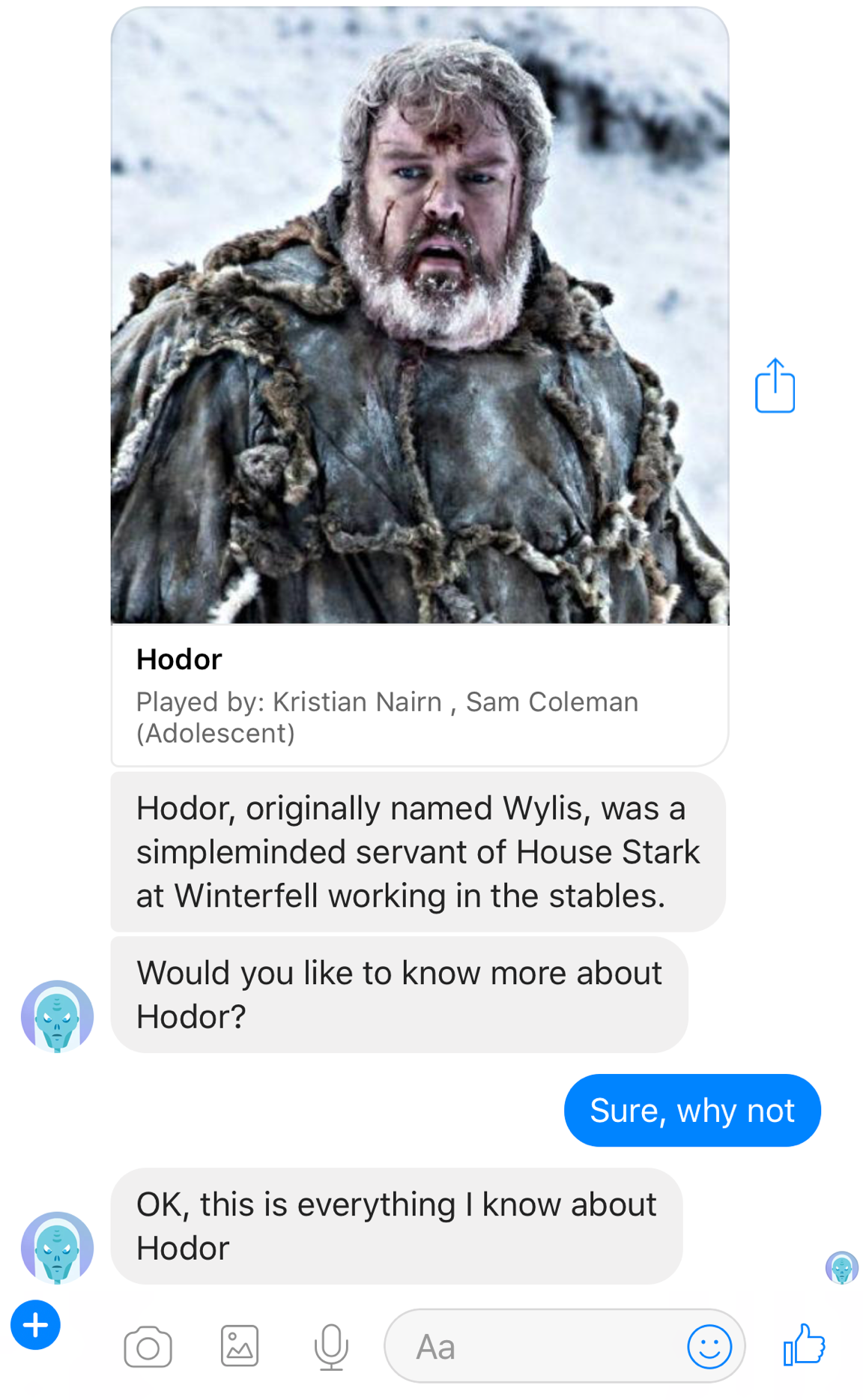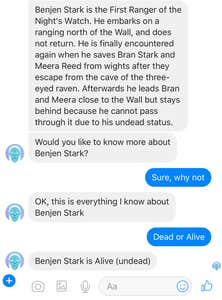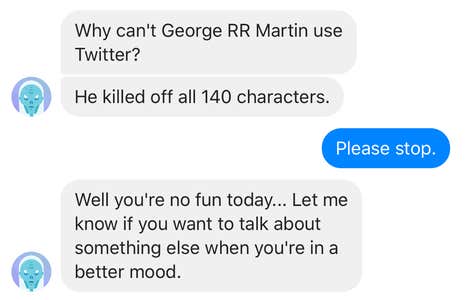 The GoT chatbot does have its limits. It's a show-based chatbot, so it won't know characters like Young Griff or Quentyn Martell, and its scope on popular theories and prophecies such as Azor Ahai are pretty slim too. (The chatbot isn't hyped for Cleganebowl, either.) Brandon Stark, Ned and Lyanna's oldest brother, wouldn't register, even though it was suggested after reading about the fourth Stark sibling, Benjen. Searching for Lyanna Stark, arguably the most important character who died long before the series began, brought up another badass Lyanna.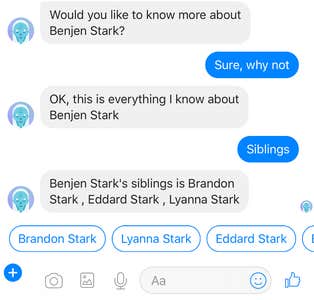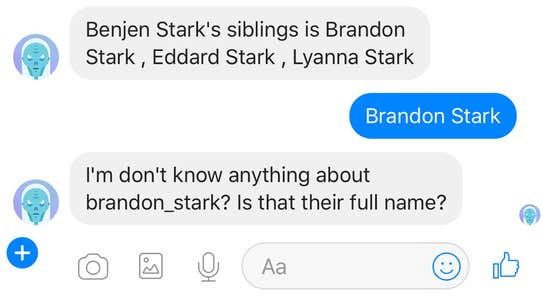 What you type in has to be especially specific. It will pick up Brienne but not Brienne of Tarth, for example.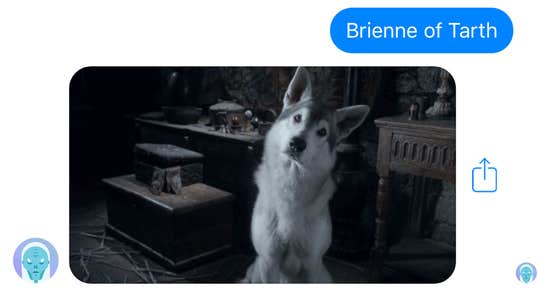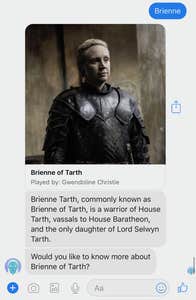 Still, the GoT Chatbot should be more than able to catch casual viewers up in time for the season 7 premiere on July 16.