Tablets are growing in power as they shrink in size. They can handle work tasks or play the latest games with ease. But their unique size and shape has never really lent itself to producing quality audio for music.
That is changing thanks to the The Sound Cover from onandoff , which converts your iPad Air into flat panel stereo speakers. It produces a surprisingly clear and powerful sound that is great in any room. It's also available in three colors: Tactical black, silver grey, and gold. Find the right color to blend the device into whatever room you choose, and your audio will appear to come from nothing at all.
Connected by Bluetooth, the Sound Cover can be placed in one area while you kick back with your iPad in another part of the room. The connection is strong enough that walking through an adjacent room will not break the connection.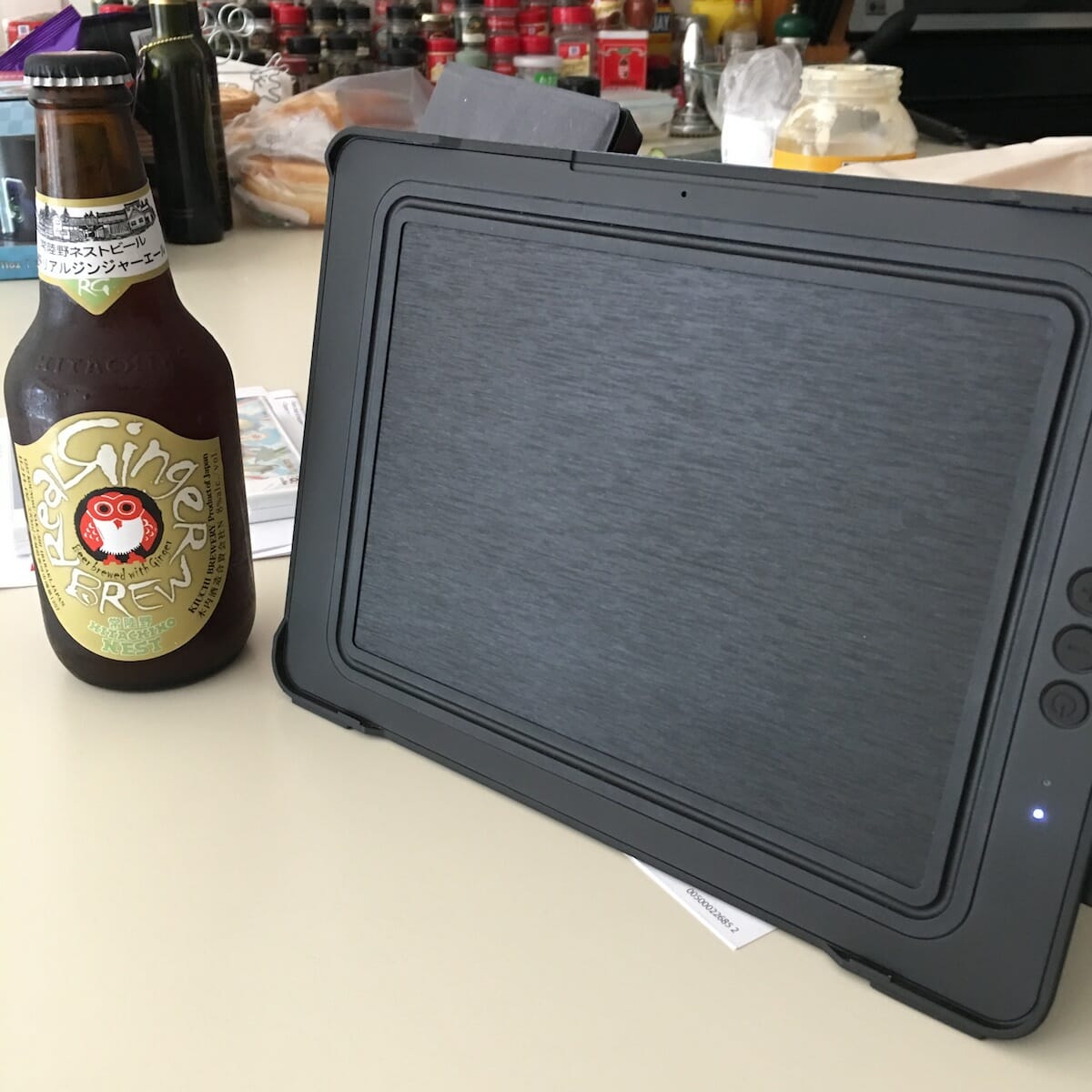 Don't be fooled by the muddy-sounding voice that helps with connections. Even at higher volumes, the Sound Cover continued to provide high-quality sound. It is ultra-portable as well, connecting to the iPad Air and acting as a protective cover. At just over 1/2-inch thick, it doesn't add much to the size or weight of the Apple tablet. It snaps away with ease to separate the speaker from the Air.
Convenient power and volume controls run down the right front side of the speaker. If you need more convenience, the Sound Cover will automatically turn itself on and connect to a device (it must have been already connected initially) by just opening the stand and setting it on a table.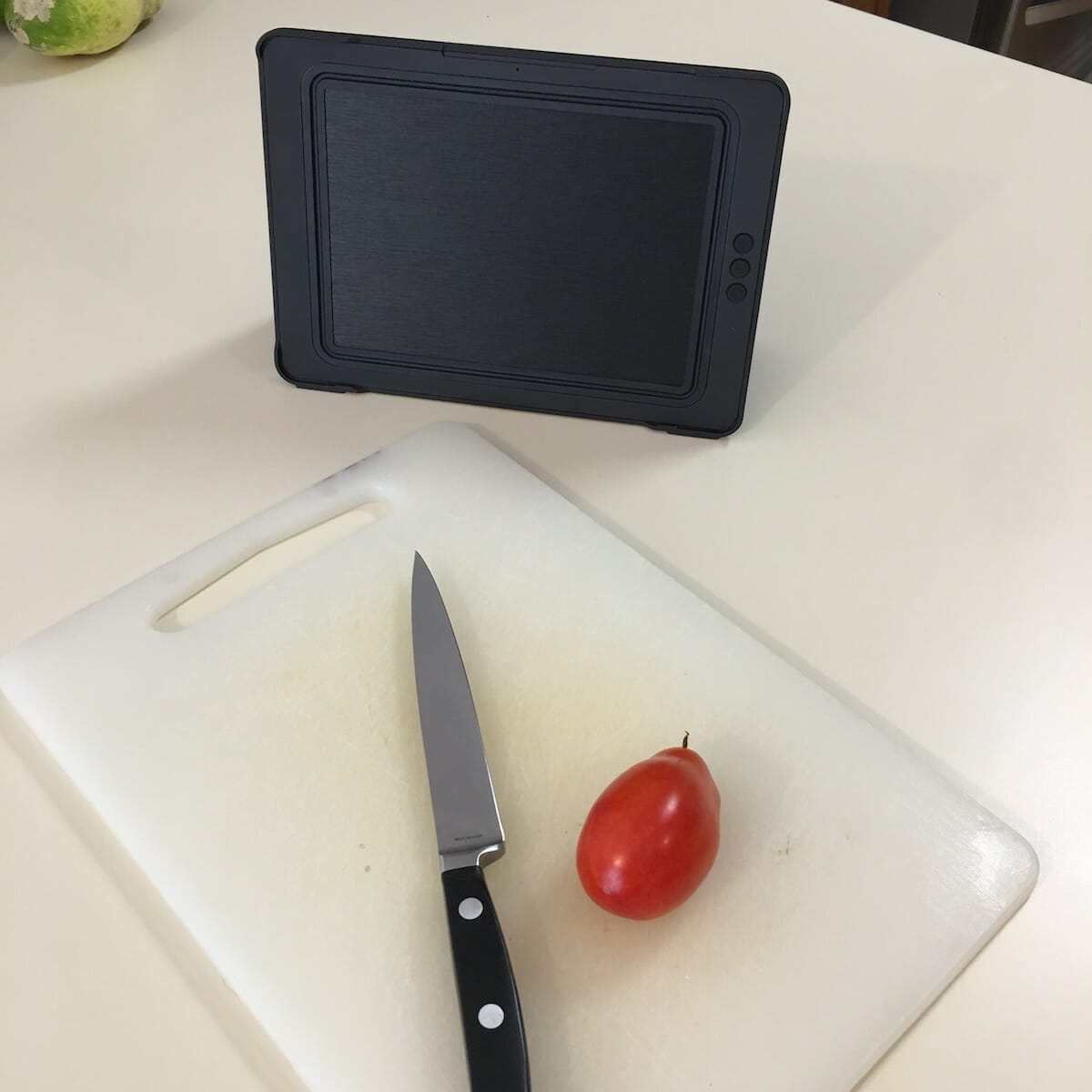 There are no wires or physical connections needed. The rechargeable battery should last about 15 hours on a full charge and fully powers up in less than 30 minutes. When you are on the go, who needs another power cable to carry around?
A word of warning: While using the speaker when it was connected to my iPhone, it also produced the sounds of my email notifications, typing clicks, and text alerts. Don't be alarmed if you hear those noises coming from a different location.
At $49.99, the Sound Cover not only works for iPad users but is a great device for people who do not have an iPad Air as well. The quality of the sound from the speakers makes it a fine choice for anyone who has a Bluetooth-enabled device and is looking for a room or patio speaker that doesn't take up a lot of space.
The overall footprint of the Sound Cover is very thin, and it worked perfectly on my kitchen counter for music while I cooked and was connected to my iPhone. There is also a built-in microphone, which meant I could ask Siri for a substitute ingredient or make a phone call for a pizza delivery while my hands were occupied with the impending culinary disaster. Pretty handy indeed.
MORE BAZAAR DEALS:
The Daily Dot may receive a payment in connection with purchases of products or services featured in this article. Click here to learn more.