Spring is exactly one month away, which means many good things: Sun! Flowers! Putting away your heavy coats! Unfortunately, it also means keeping your umbrella and rain boots handy because showers are a'comin.
If you don't have a pair of rain boots, we cannot recommend heartily enough that you get some. Not only are they extremely handy when it comes to keeping your feet dry when the puddles are too big to avoid, but they also make it really easy to channel your inner child and splash happily instead. Plus many rain boots for women come in a variety of fun colors and patterns. So pick a pair that matches your spirit and get out in the storm.
The best rain boots for women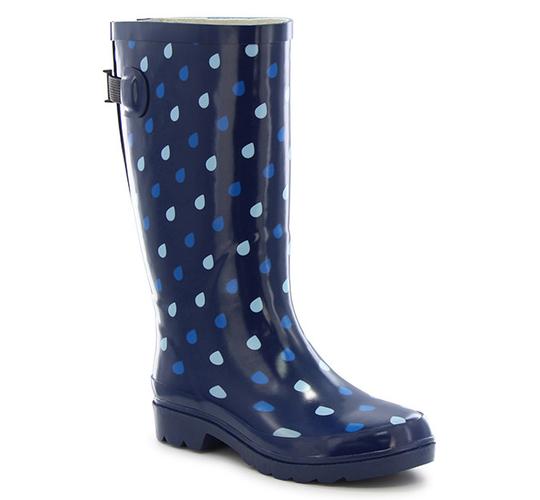 A simple rain boot for women with a happy design should be a staple in everyone's wardrobe. This pair from Western Chief is simply adorable with its multicolored droplets, and the navy should go with all your jeans. The style comes in a variety of prints as well, so if this one doesn't work for your aesthetic, surely another pair will.
Price on Amazon: $24.99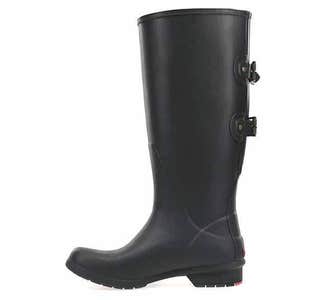 Solid color more your style? The Chooka Versa boot is an ideal pick and stands up to all the puddle stomping you can muster. I own this pair myself, and I love that they look chic with everything from my favorite jeans to a floral dress. They are also a knee-high boot so you can protect more of your legs from splashes. This pair is also wide calf (yay!), but they come in regular sizes as well.
Price on Amazon: $19.95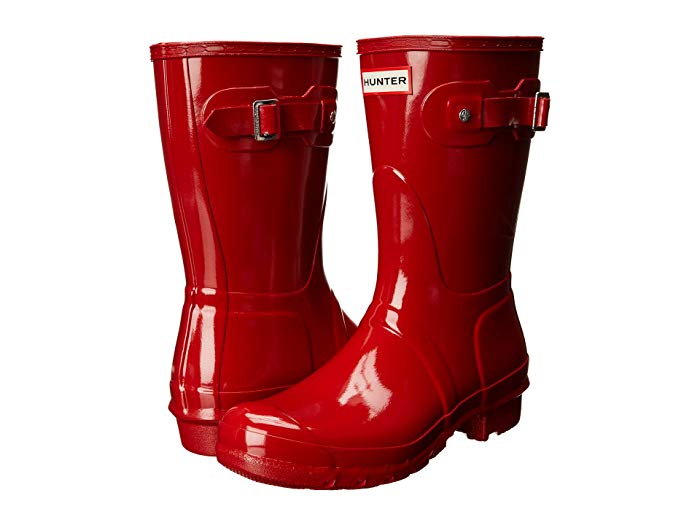 Hunter has classic status when it comes to rain boots for women. If you love the glossy look and the pop of color, we can't say we blame you. This smart boot comes in just about every primary color and a few pastels, too. They're much pricier than the other boots here, but if you want this look, only Hunter's got it.
Price on Amazon: $59.99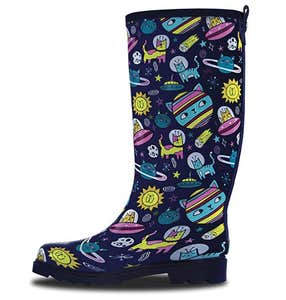 Are all these solid colors feeling boring? Need something more eccentric to tickle your soul? Astronaut cats is where it's at, folks. This pair from Lonecone tells the world that you're a cat-loving, star-counting space cadet. And if you do happen to be all those things, then by God, wear it loud and proud.
Price on Amazon: $16.99+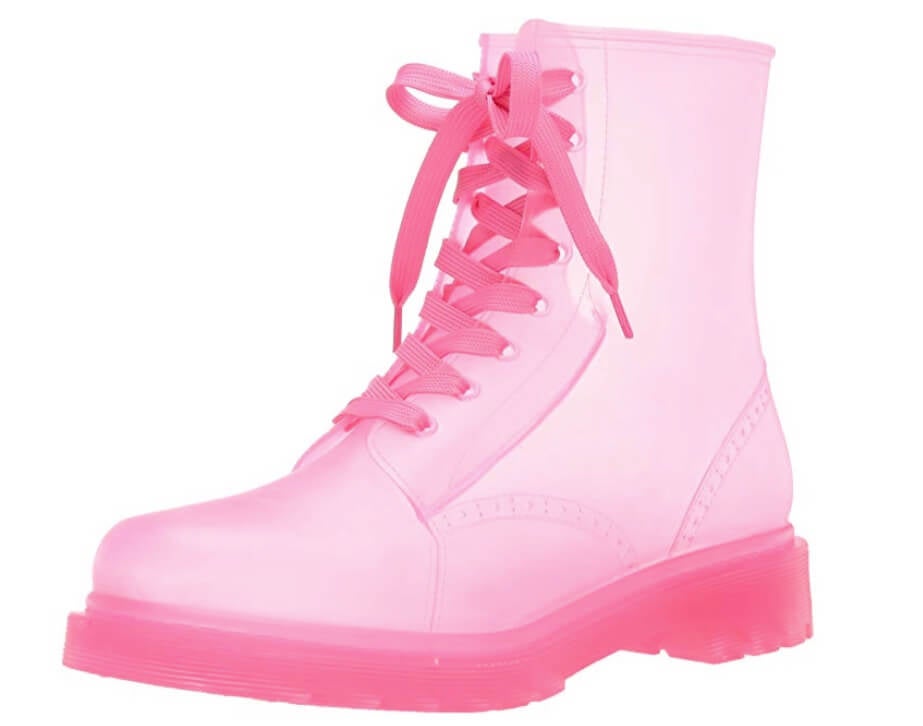 A pop of color is a fun way to make any outfit sing. These lace-up boots have that Doc Martens vibe, but since they're also clear, you can even wear cool socks and they'll show through. And if you're not into the galoshes look, these are a really good alternate.
Price on Amazon: $29.26+
MORE BAZAAR DEALS:
The Daily Dot receives payment for sponsored content. Interested in promoting your brand or product? Email us at bazaar@dailydot.com to learn more.