While the Korean beauty world has surged in popularity in America over the last few years, Japanese beauty has gotten little to no attention–despite the fact that it's also incredibly revolutionary. With the exception of well-known brands like Shiseido, very few consumers outside Japan are aware of its excellent skincare offerings.
NoMakeNoLife, a new beauty box from the makers of the Yumetwins and TokyoTreat boxes, aims to change that. For $29.99 a month, the service will send you a goodie box containing five beauty items from Japan for everything from skincare to bath, haircare and makeup. Rather than focusing on high-end items, the box contains some of the best of Japan's drugstore gems (such as Hada Labo and Biore).
We were lucky enough to get a look at this brand new service first hand, and we liked what we saw. Here's a closer look at the April box.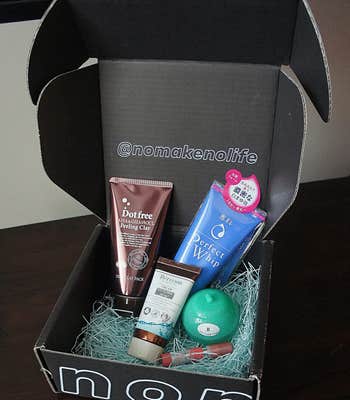 If you know anything about J-beauty, you'll quickly notice that NoMakeNoLife is curated by people who know their stuff. This month's box contains several items that are already at cult status in Japan.
The best-known product in the box is probably Shiseido's Perfect Whip, an incredibly creamy foaming face wash that feels luxurious on skin (and has a very light, non-offensive fragrance to boot). Typically about $7-8 in Japanese drugstores, this is a perfect wash for normal or oily skin. We wouldn't recommend it for dry skin types due to its high pH of 8, however (learn why pH balance is crucial here).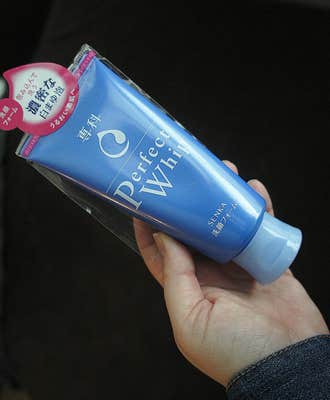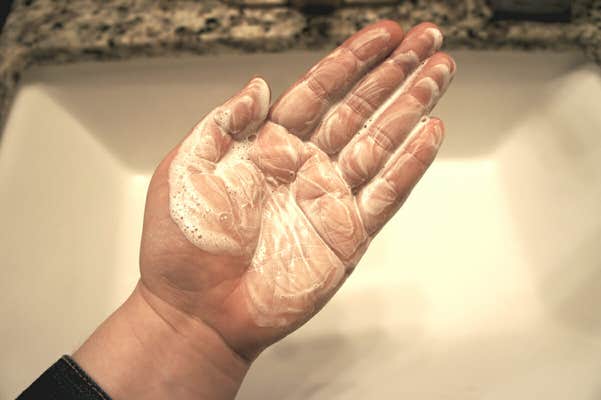 Next up on the list was another cult fave: the Lip Dress CC balm in Pearl Beige. I'd actually heard buzz around this product but never tried it. The good news is that it's a creamy balm that's soothing for chapped lips, it wears well, and it's scent-free (which seems to be a theme in a lot of Japanese skincare). The bad is that the packaging makes it seem as if the product is tinted, and it is, but that tint barely shows up on lips at all. It reads more clear to us, but as long as you're aware of that this is a nice addition to your cosmetic bag.
The Derizum Moisture Veil skin cream was a new product for me, but it immediately got my attention with its ingredient list. Hyaluronic acid is a terrific anti-aging ingredient, and this product also boasts eight types of ceramide, which is good for everything from eczema to moisture restoration. It has a smooth, medium-weight texture and feels wonderful on skin. And yep, you guessed it: little to no scent at all.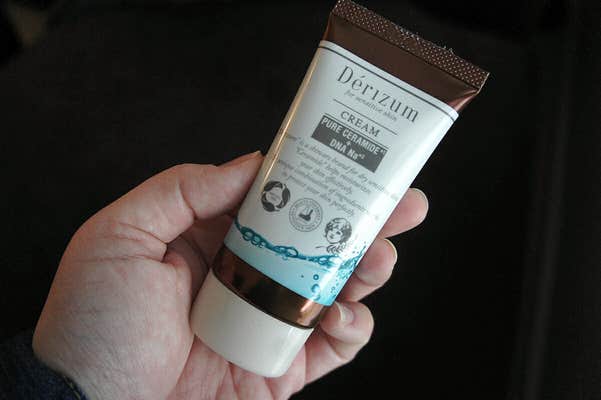 Dotfree Peeling Clay mask is a perfect solution for those tortured by blackheads, as well as a good all-purpose product for those looking to cleanse the skin of everyday impurities. It also contains AHA, an active ingredient that will make you look mysteriously youthful.
While no mask will fix these issues with a single use, I found it easy to use and comfortable to wear. Best of all, it works in 3-5 minutes, which means no sitting around your house for an hour with a ghastly-looking face.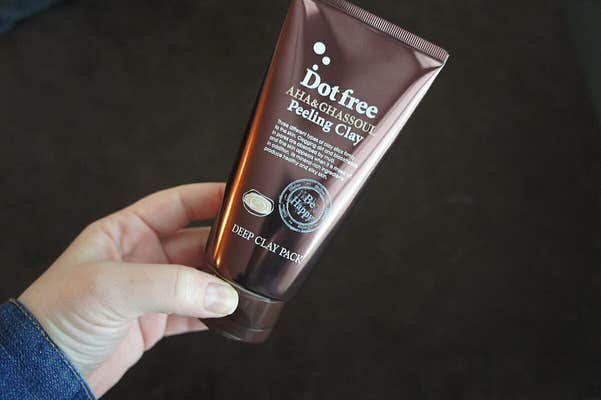 Lastly, this mysterious melon product sounded like the most interesting of all. A multi-task skin product, it's meant to act as a toner, moisturizer, essence, and a makeup base. While some skincare fans will feel weird about the idea of mashing all these steps of a routine together, it's ideal for travel or when you just don't have the energy to go through all the steps of a long routine.
This product is clear and has a mild melon scent, and has the consistency of Jello when you scoop it out of the container. It's cool and pleasant on the skin. It's also worth mentioning that it contains collagen and hyaluronic acid. At a glance, this would probably be best for dry skin types, but it's light enough to probably work well for normal as well.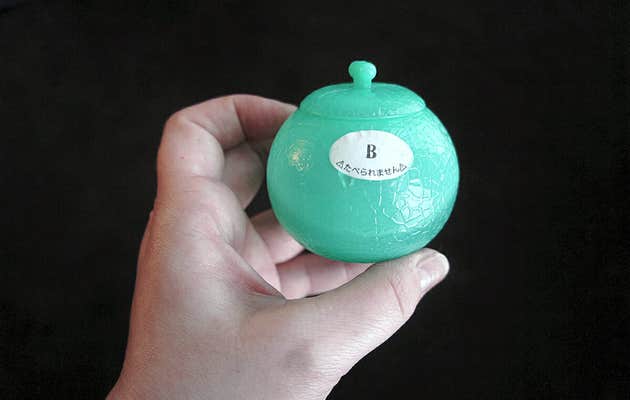 Overall, the box is a good value and has a lot to offer for those curious about the world of J-beauty. NoMakeNoLife also features products in its advertisements that this beauty fan swears by, so we are excited to see what they offer in future subscriptions. So far the clay mask is my pick out of the best of the box, but like all skincare it needs time to do its job, so that favorite may change in a week or two!
You can currently subscribe to the box here. You can also get 10 percent off any of the subscription boxes by using the code 2NDANNIV at checkout. If you subscribe, you'll get that 10 percent off every box in future as well!
MORE BAZAAR DEALS:
The Daily Dot may receive a payment in connection with purchases of products or services featured in this article. Click here to learn more.