It's mid-November, AKA the season of ugly holiday sweaters. Whether it's the office party or just a regular ol' Thursday, donning a funny, ugly Christmas sweater can only make it better.
But being funny isn't good enough – the best ugly sweaters are also unique and speak to our character. Which, if you don't have any spare time this busy season, finding the perfect holiday sweater might fall to the bottom of your list.
Luckily, with a little holiday magic (ahem, help from your friends at the Dot) it can be done in just one night! Whew, even Kris Kringle would be impressed.
Ugly holiday sweaters you can buy online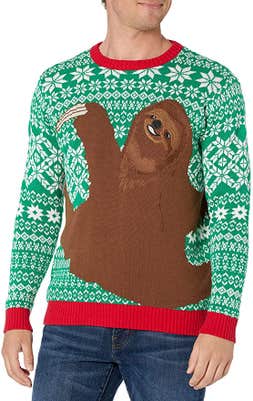 Channel your inner sloth by wearing it on your ugly Christmas sweater!
Price: $27.51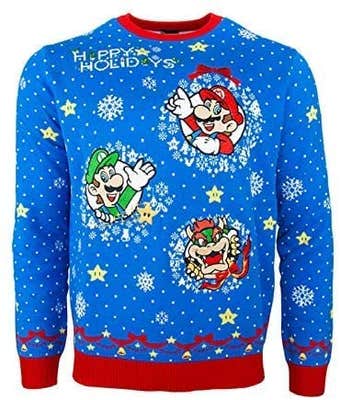 Rep one of the best video game franchises with pride and throw on this Super Mario Brothers-themed sweater for the holidays.
Price: $39.99-49.99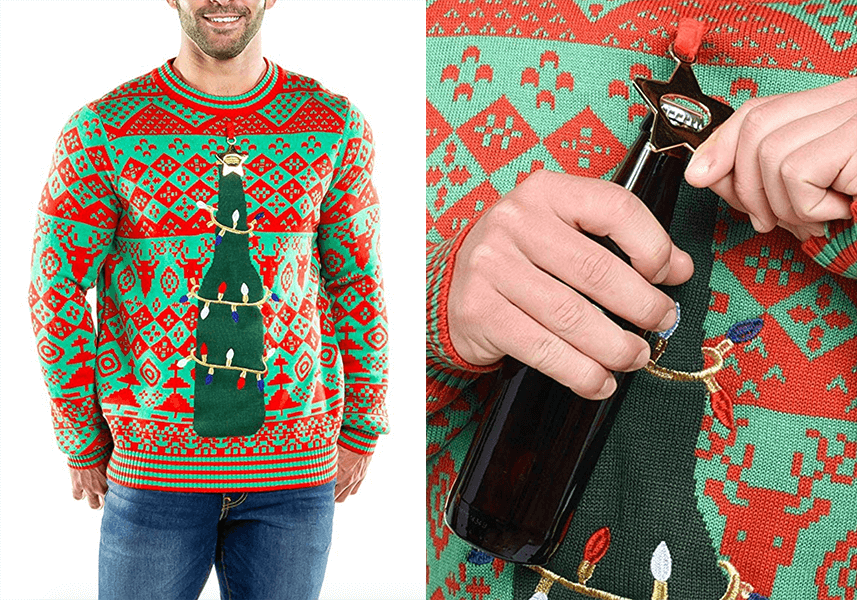 Designated driver? Not this holiday season. Make the most of your time by keeping your bottle opener close, and your friends closer.
Price: $49.95
Everyone's favorite Tina is finally here for the holiday season. Get ready to blow the competition away at the ugly Christmas sweater party.
Price: $44.99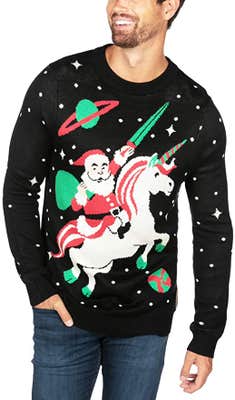 Who said that Santa rides in a big red sleigh instead of on the back of a unicorn? Whoever it was got it wrong, but this galactic-myth-holiday sweater certainly got it right.
Price: $69.95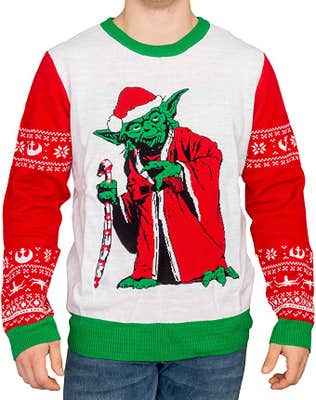 Can you get more iconic than Master Yoda in a Christmas robe? We don't think so. Show up and show out this Christmas with the ultimate Yoda sweater.
Price: $49.99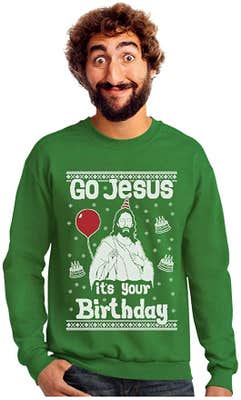 What better way to pay homage to the big man upstairs than with a classy "HBD Jesus" Christmas sweater?
Price: $39.95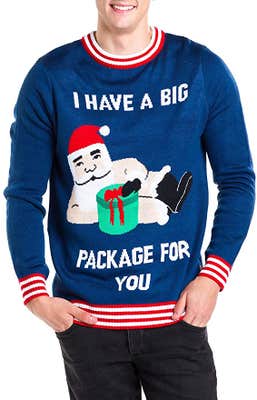 There's no rule book to the ugly Christmas sweater and showing up with a little crude humor is never looked down on. Make your friends giggle and your family fake gasp with this hilarious Santa sweater.
Price: $49.95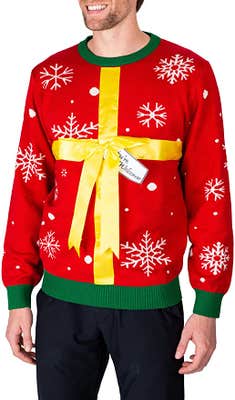 Become your own best Christmas gift with this wrapped up ugly Christmas sweater.
Price: $29.95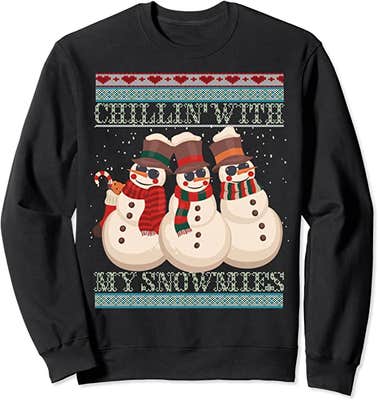 Take the cool approach and chill with the snow-mies this holiday season.
Price: $29.95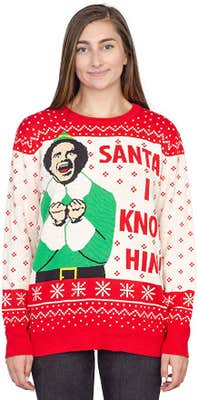 Price: $49.99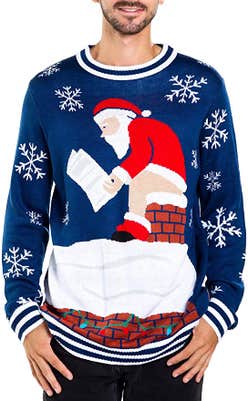 Take the high chimney and let your Santa do his business in peace with this hilarious ugly Christmas sweater.
Price: $44.95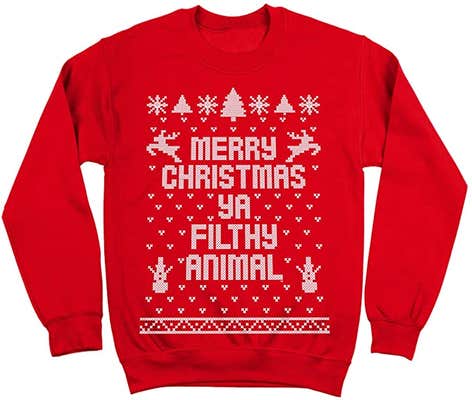 Possibly one of the most iconic Christmas lines ever deserves to be featured on your Christmas sweater this holiday season.
Price: $35.99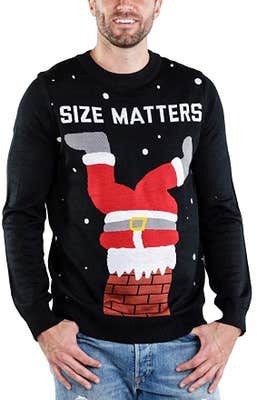 Crude pun's are the best when they're made on ugly Christmas sweaters with Santa. Case in point, see above.
Price: $59.95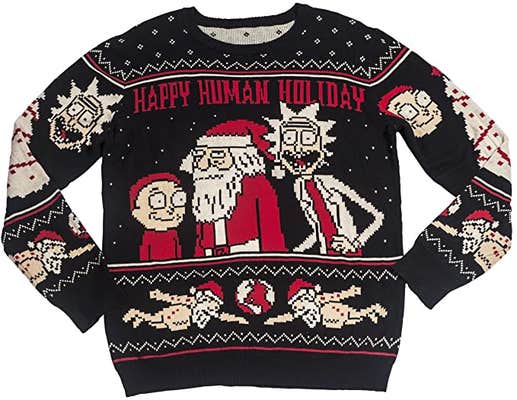 Price: $49.95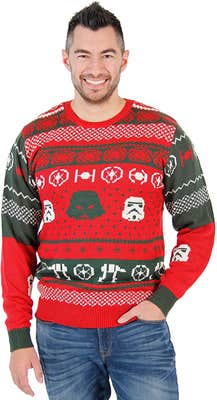 Price: $33.95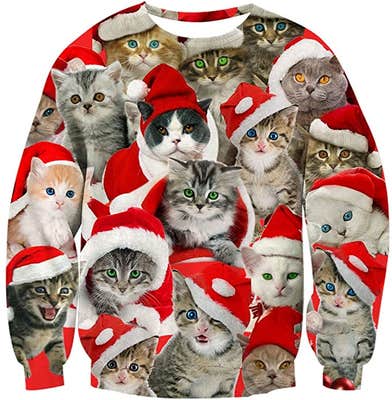 Cat lovers unite over this to-die-for Christmas cat sweater. Its perfect, if you're into this kind of thing.
Price: $37.99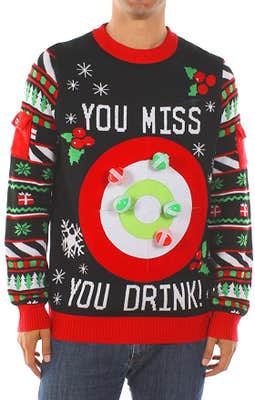 Turn your boring old Christmas sweater into an interactive drinking game and you'll be the life of the party!
Price: $69.95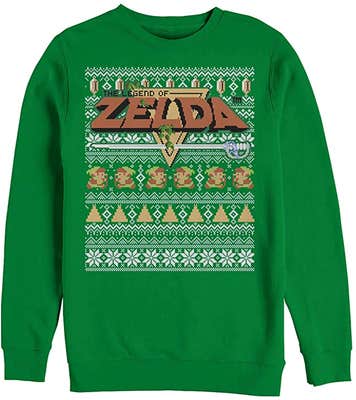 Show your pride for the kingdom of Hyrule with this awesome Zelda knit sweater.
Price: $34.99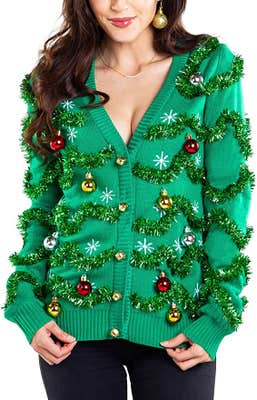 Upgrade from the tacky old Christmas sweater to the new and improved tacky Christmas cardigan! It's a win all around.
Price: $69.95
MORE BAZAAR DEALS:
The Daily Dot may receive a payment in connection with purchases of products or services featured in this article. Click here to learn more.