Anyone who has ever played Mario Kart knows that racing is not just for kids. You may have outgrown your Hot Wheels, but you don't need an outrageously expensive car to get your need for speed on IRL. The Anki Overdrive system is a pit stop back to your childhood.
The toy race cars are controlled by your smartphone. Racers duel in a speedy game of cat and mouse on customizable tracks. And these are more than just matchbox cars on a slot track. (In fact, there are no slots.)
Like Mario Kart, each Supercar has different powers and abilities to help it cross the finish line first. Customized weapons can slow down opponents ahead of you while power boosts give you the speed on the straightaways you need.
The starter kit features enough pieces to configure eight different tracks. From figure eights to sweeping ovals, each design will test the drivers and the cars.The tracks easily assemble with magnetic connections, and the pieces are flexible to conform to any tilts and bumps you lay it on. For bigger challenges, Anki sells additional track pieces, including jumps and elevations.
Controlling the cars is straightforward. An up/down slider in the app acts as the throttle with buttons for your weapons and abilities. Tilt the smartphone left or right to change lanes. The size of your smartphone may determine how comfortable it is to hold and use, but the controls are intuitive.
Racing is fun, with each Supercar acting as a character in a role-playing game. They can be leveled up and gain new abilities and weapons as they bring home the checkered flag in each successive race. They have their own stats for speed, defense, firepower, and special attack, so it does matter which car you choose. For fans of Hot Wheels, they look a lot like those toys, with tricked out paint jobs, clever names, and glowing lights.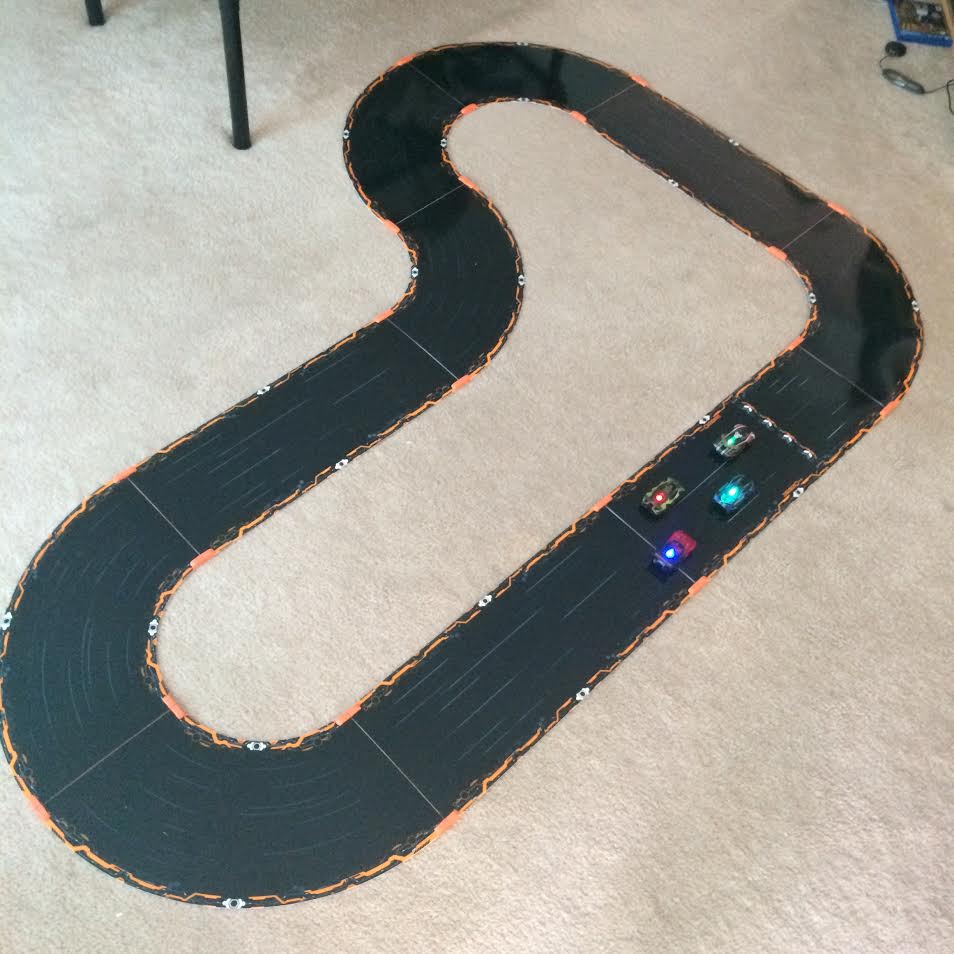 Being the fastest to cross the finish line is just one way to play in Open Mode. Challenging friends in battle modes let the players fight for points gained by disabling your opponents. There is also a King of the Hill mode where players will try to disable the king and steal his crown. But, that just makes them the target in this fast-paced mode of play. You can also take on a solo race against the clock.
The game supports up to four players at one time. But don't worry about your friend overpowering their vehicle. Two different modifiers in open play keep things fair. Balance Cars temporarily returns all cars to a default loadout for even play. One Shot provides a golden sniper shot that can take out your opponent, even those at high level.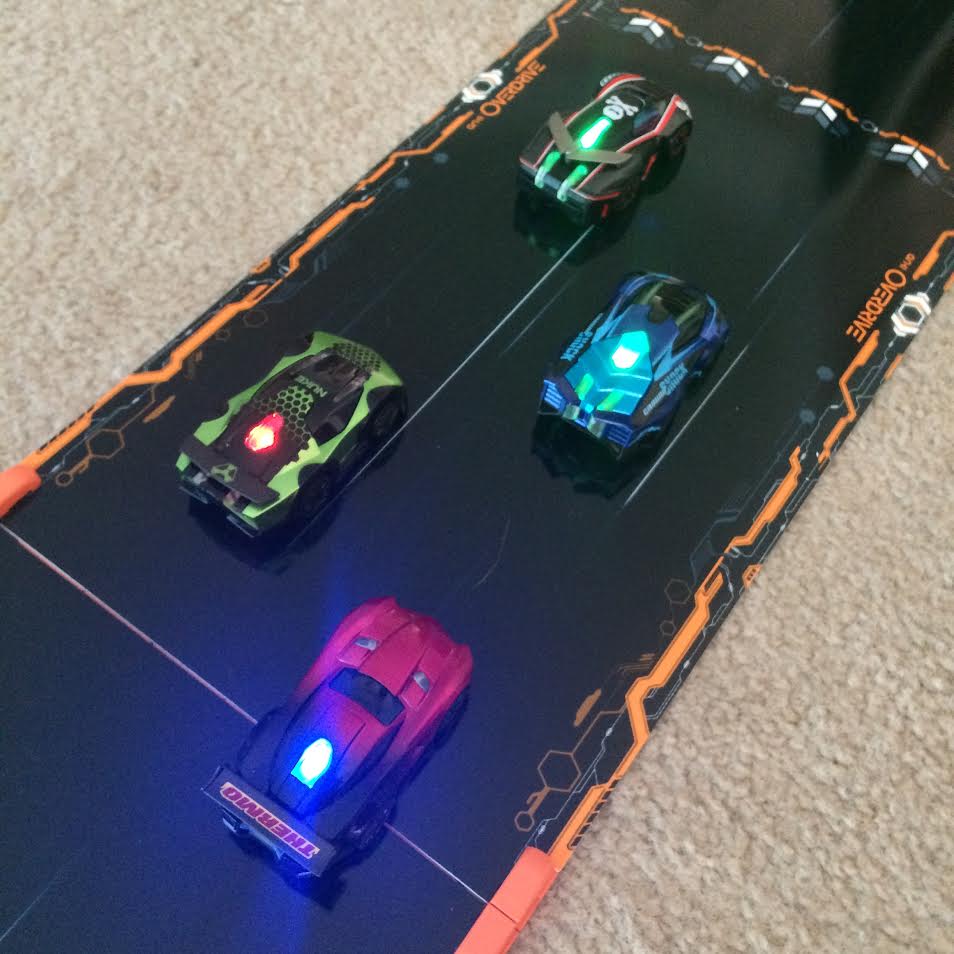 Overall, Anki Overdrive is fun to build and fun to play. I'm not sure what was more enjoyable, designing tracks or competing on them. The flashy cars have plenty of personality, but they incorporate my style of play by how I load them up. My favorite is Skull, because of the skull and crossbones logos on the exterior. It shows how serious I am.
With the additional track pieces, I keep finding new designs to try. A simple oval with the starter kit is six feet long and 2.5 feet wide. But, additional curves, straights, crossovers and jumps can mean you get to be creative. Of course, you also need more room to lay the track out!
Anki Overdrive harkens back to the days of slot racers. However, the high-tech flair of the vehicles, tracks, and different modes gives it more of a video game feel. That could explain why I still hear the Mario Kart theme in my head while I'm racing.
The set, complete with four cars and eight tracks, will cost you $149.99, which is only slightly steeper than the cost of two brand-new video games. Between all the customizations and different types of race settings, there's enough variety in this set to keep you testing out different races for days.
MORE BAZAAR DEALS:
The Daily Dot may receive a payment in connection with purchases of products or services featured in this article. Click here to learn more.