The world stinks sometimes, whether we like to admit it or not. Chemical air fresheners from a container or electronic stand devices can do a good job at keeping air in a confined space fresh and overcoming odors. However, they do nothing for those moments when you are out and about and coughing due to pollen or smoke in the air.
The AirTamer A310 can remedy that. You can wear this personal air purifier around your neck to blunt those not-so-nice smells. It uses negatively charged ions that attach themselves to air particles, which then attach to surfaces and draw the particles out of the air.
The AirTamer is slightly larger than a USB drive and can be worn with the included lanyard. It makes no sound. There is only a flashing light indicating that it is working and keeping the air clean.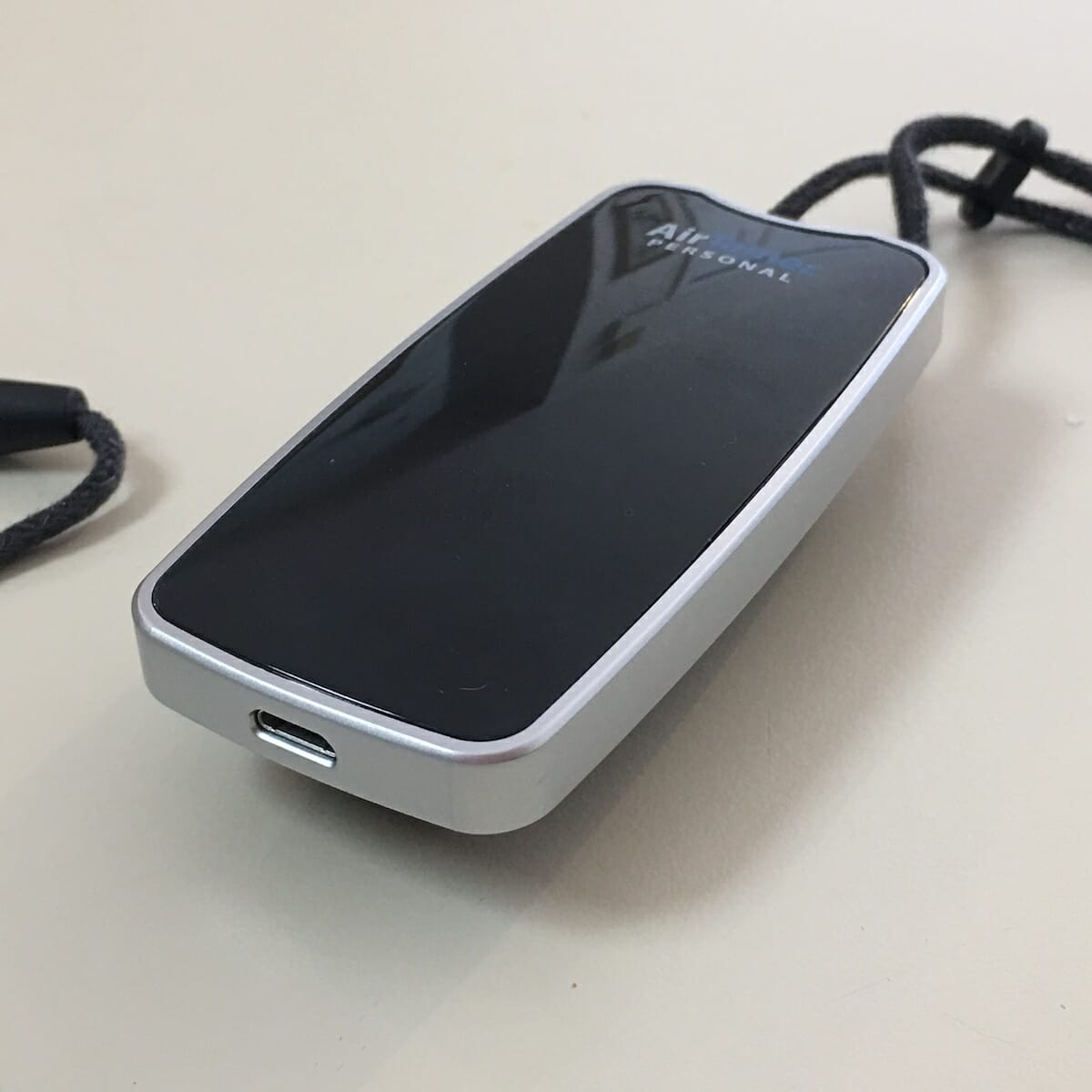 The A310 recharges with a USB connection, but each charge lasts a reported 150 hours. Turning it off when not in use will likely extend that time on a single charge.
After wearing the AirTamer for about a week, it is hard to say conclusively if it works. However, I did put it through a couple specific scenarios to see how well it would do.
At my home, we use a specific cleaning liquid that leaves behind a lavender smell in the air. This usually lingers hours after cleanup. When I was wearing the A310, I found the lavender odor was very muted and didn't last as long as usual.
I also wore it when I was cooking dinner and found that the food aromas were off. Nothing seemed as strong as it should, so I turned it off, and minutes later, the normal smells returned.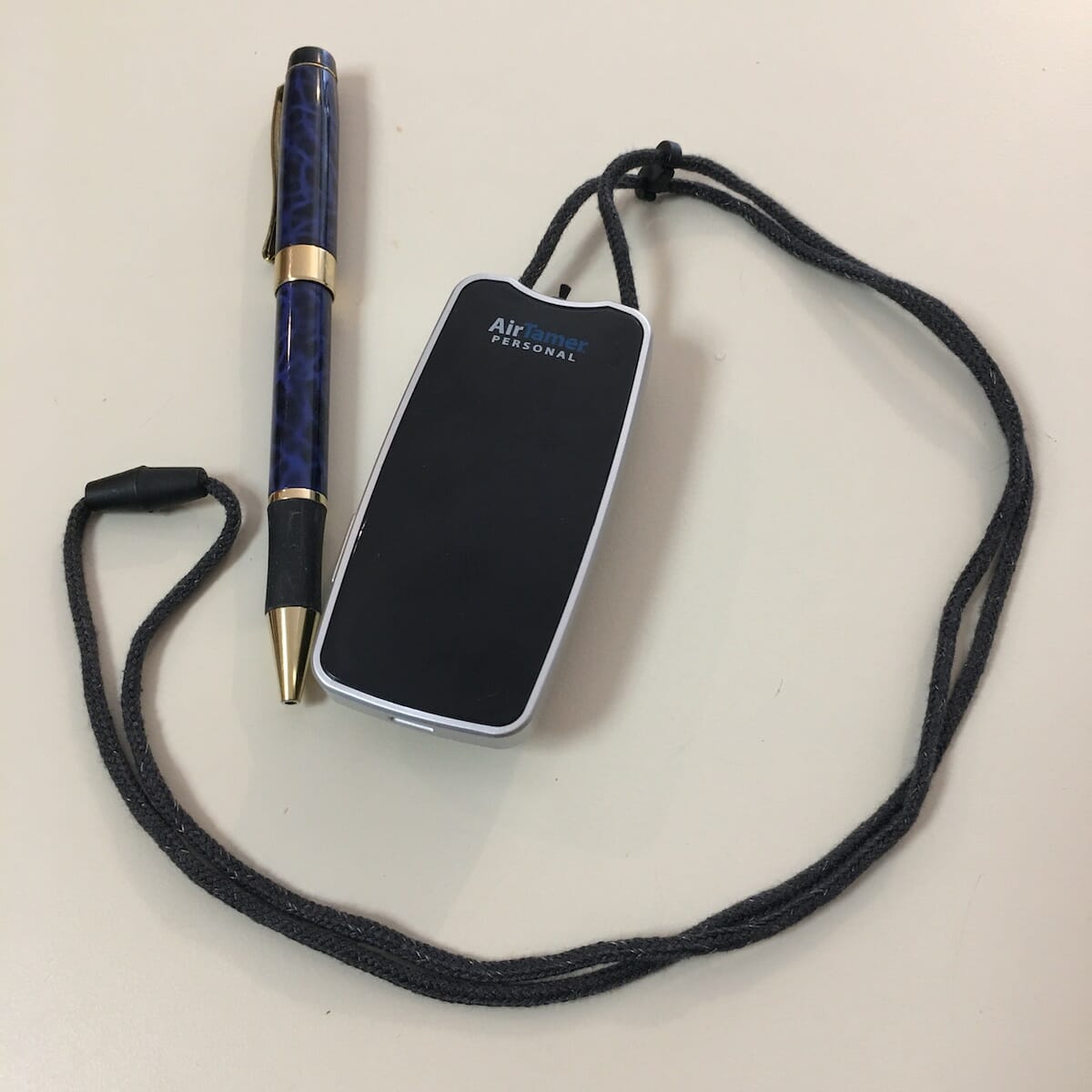 The company said the ionic technology works against viruses, pollen, smoke, molds, and dust mites. I'll take their word for it and not subject myself to most of those things. However, it has been certified to clean 875 percent better than its competitors.
Don't be fooled. This is not a filter that traps and stores those bad things in the air. The ionically charged particles attach themselves to surfaces around you. If you wear the device at a work desk, it is probably still a good idea to wipe down those surfaces frequently. Of course, that's a really good idea in any case.
It is hard to prove a negative, but from my usage, it seems like the AirTamer A310 does what it says it can do. At $146 on Amazon, it can provide peace of mind for people who suffer from allergies or those who travel frequently and want to avoid the confined air of a plane or train. It does look a bit geeky when hanging around the neck. Be prepared for the inevitable questions and confident in the knowledge you you're breathing much clearer air.
MORE BAZAAR DEALS:
The Daily Dot may receive a payment in connection with purchases of products or services featured in this article. Click here to learn more.