Meet the Zanco tiny T1, a gadget that takes miniaturization to new levels.
This little rectangle, currently being funded on Kickstarter, is about the size of a child's thumb and, believe it or not, it actually works. It even comes with some modern features. For example, it doesn't have a headphone jack and its size is absurdly impractical. It may sound a lot like an iPhone or Pixel, but don't be fooled: The T1 may be the world's smallest smartphone, but it's as impractical as it is cute.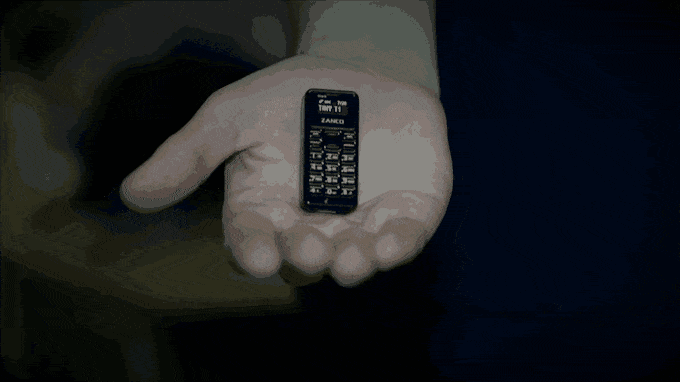 As you'd expect, it can't download apps, surf the internet, or even snap pictures. All it can really do is take phone calls and text. It's essentially a paperweight in the U.S., since it operates on the 2G network carriers abandoned earlier this year. That's OK because, as its creators point out, the T1 is a novelty item, a conversation starter that at best can be used as a backup device on the go.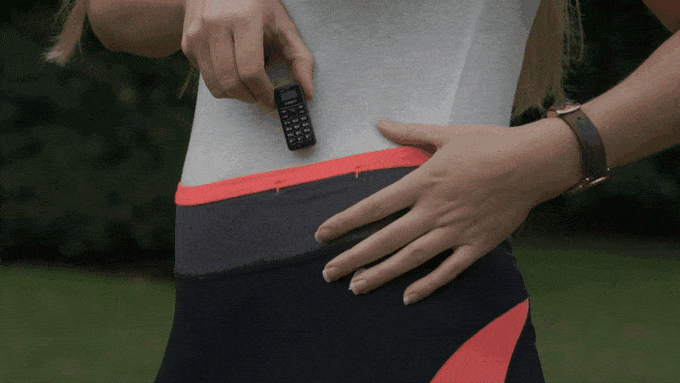 To be clear, the Zanco is no smartphone. In fact, its feature set would be limited even for a brick phone. It's stripped down to the essentials: a USB charging port, keyboard, speaker, and microphone. The 13-gram featherweight also comes with a lanyard so you can wear it around your neck, but please don't. The footprint of the device is astonishing at just .83 inches wide and 1.84 inches tall. Somehow, the creators fit a tiny battery that keeps it going for three hours of talk time or three days on standby. Even better, a full charge through the microUSB port takes less than an hour.
At this point, you're probably wondering how you could possibly talk on a phone this small. Well, it looks something like this.
The device was originally created as a joke but has now amassed more than $100,000 less than two weeks after its Kickstarter campaign went live. It's currently selling for £35 ($47 U.S.) for one or £320 ($426 U.S.) for 10. Despite its apparent limitations, I have to admit, the T1 is a refreshing change of pace in an industry that mistakenly believes bigger is always better.
H/T Business Insider