Privacy activists in Utah, freaked out but intrigued by the National Security Agency's enormous, mysterious data center being built in their backyard, have found a way to get a little closer.
Just adopt the highway next door.
Restore the Fourth Utah, the Salt Lake City-based branch of a nationwide anti-NSA surveillance movement, has discovered that although the new data center is thoroughly fenced off, anyone who volunteers to pick up trash can spend some quality time nearby. And, as a bonus, they get free advertising in the form of a highway sign thanking their organization for their help.
Lucky for them, a two-mile stretch of the nearby Redwood Road was dirty and in need of some TLC.
"It's an opportunity to be right out there three times a year, drawing attention to the facility," spokesperson Lorina Potter told the Daily Dot.
Exactly what the facility does is still something of a mystery, though it's widely thought to have something to do with the fact that the NSA keeps a record of many of the United States' and the world's phone calls, and has the ability to take a "snapshot" of much of the Internet's communications for a few days at a time.
On a technical level, the facility has been fraught with troubles, like chronic wiring-related explosions and reported wildly spastic water consumption.
On the Fourth of July, consistent with Restore the Fourth's initial nationwide protests, the Utah branch of the organization went to the gates of the data center, armed with signs and cameras. As they anticipated, Potter said, "the NSA made us leave."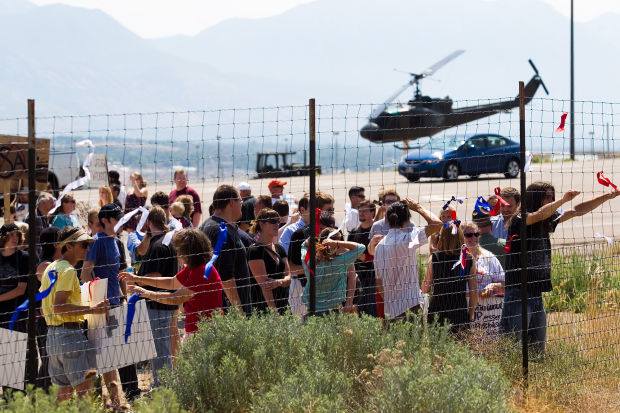 The group has scheduled its first highway cleanup day on October 26, in solidarity with privacy advocates from Stop Watching Us who will march on Washington, D.C.
H/T Salt Lake Tribune | Photos via Restore the Fourth Utah/Facebook and Wetsun/Flickr (Remix by Fernando Alfonso III)