Using your phone's default ringtone is so blasé. If you know the right places to look, you can make your Android phone ringtones fun and unique. You can download a new tone or make a clip of your favorite song your phone's ringtone.
Just be careful: Searching for phone ringtones and downloading ringtone apps has been a known way to download malware onto your handset. Before downloading a new app, give its reviews and ratings a once-over. You can also protect yourself by downloading an antivirus app for Android first, too.
How to change your ringtones for an Android phone
To change your phone's ringtone from its default to one of its other built-in presets, head into your Android phone's settings, and then navigate to the Sound section. This is where you can customize a variety of your phone's audio and vibration settings. Scroll down to Phone ringtone, tap, and you should have a dozen or more ringtone options to choose from.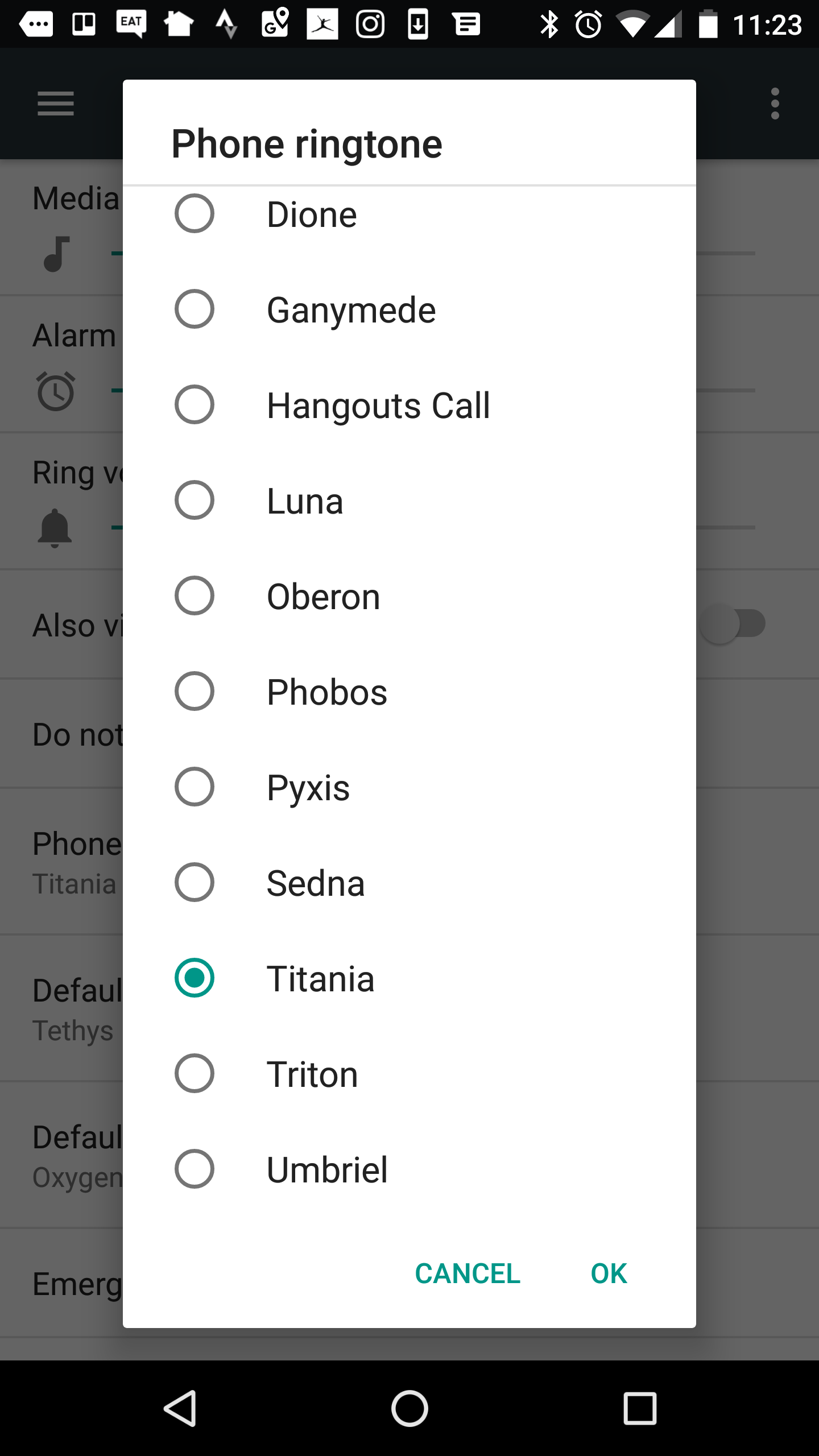 Once you've listened to your options and have settled on a new ringtone, press OK, and you're all set.
READ MORE:
How to download free ringtones for an Android phone
If you search for ringtones in the Google Play Store, Zedge is your first hit—and it offers a stellar selection of free ringtones for Android phones. (It also offers custom wallpapers, alert sounds, and app icons you can apply to your handset, too.)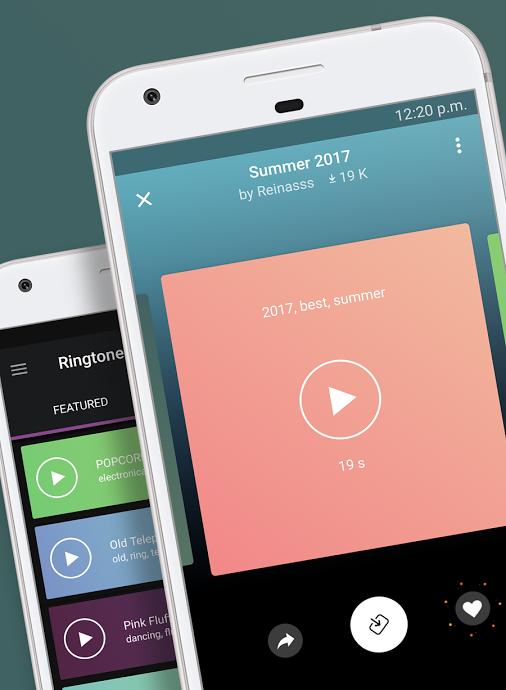 When you head to the Ringtones section of the app, you can browse through a handful of featured tones. Alternatively, you can tap on the Discover tab and browse by category (Classical, Comedy, Electronica, Jazz, and Pop, among others). At the top of the Rock section, for example, are options such as "Sweet Home Alabama," "Thunderstruck," and "Bad To The Bone." You can also search for a specific artist or tune, such as Katy Perry.
Once you've found a ringtone you like, tap the blue download icon. After that, tap the Ringtone button to set it as your new ringtone. (The first time you use the app, you'll also need to give it permission to access photos, media, and files on your device, and then give the app access to modify system settings.)
READ MORE:
How to make custom ringtones for Android phones
There are a couple of different ways you can create your own custom Android phone ringtones.
1. Using a voice recorder and file manager
With a voice recording app (such as the simply titled Voice Recorder), you can record your own audio—whether it's a clip from TV or the radio, or your own voice—and then make it your phone's ringtone.
To do this, just record audio using the app and make sure it saves as an MP3 file. You may want to try a few takes, to get the best timing and quality. Using an audio editor, you can also edit the file, if you choose. Your sound clip should be 15 to 30 seconds long, at the most. (Some mobile carriers will let you customize how many times your phone rings before it goes to voicemail, but it's typically in this range.) You'll also want to check the file size: Ringtones are usually limited to a 300 KB file size.
You'll then need to download a file manager app if you haven't already. Android Central recommends Solid Explorer, but there are a number of other good options as well. Using your file manager, you'll want to move the file from your Downloads folder to the phone's Ringtones folder. Then, restart your phone, and your file should show up among the ringtone options in your settings.
2. Using Ringtone Maker
Alternatively, you can use a ringtone-making app to create a new ringtone for your phone. Ringtone Maker – MP3 Cutter is one option you can download for this. A number of Google Play Store reviewers say it's well-designed and easy to use.
This app lets you find audio and music files on your phone and customize the starting and ending point of the clip you want to use as a ringtone. It also includes a built-in file browser for easily spotting files you could turn into ringtones. Once you've created the perfect ringtone, you can then add it in your phone's settings or set it as the ringtone for a specific contact.