The next version of Gmail for Android will be a must-download update for several reasons. There's the clean new look that integrates well with the streamlined "Material Design" interface in Android 5.0, a.k.a. Lollipop. More importantly, however, there's support for third-party email accounts, a feature that all but eliminates the need for the stock email apps that still ship in some versions of Android.
Gmail has always been one of Android's best apps, but until now, users of Google's mobile operating system who had non-Google email addresses were forced to either download a third-party app for their service or plug their account into the rather-ugly stock Email app.
That will all change soon. Android Police has screenshots and a welcome video showing off the great new look for Gmail 5.0 on Android. Among the images is this one showing a Yahoo email adress.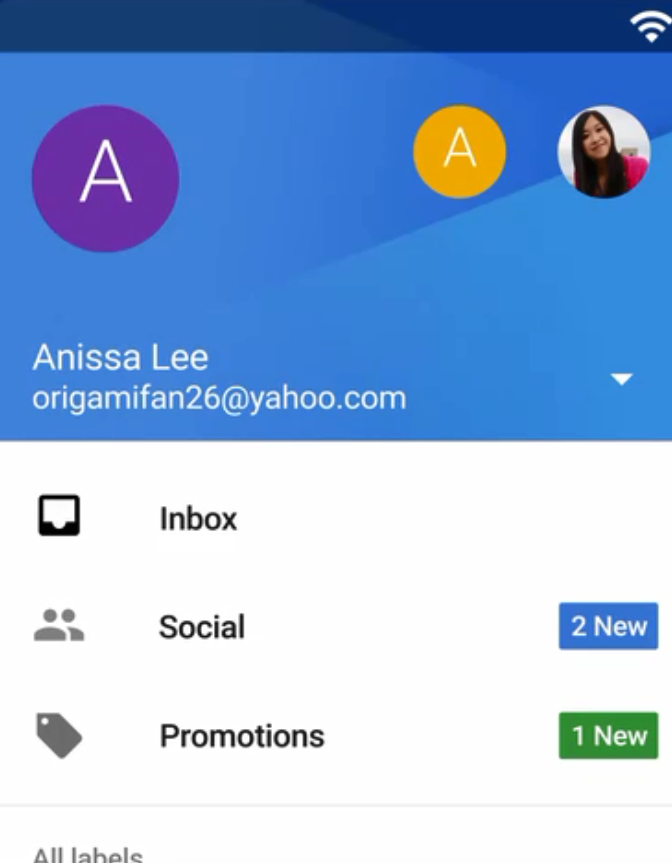 Image via Android Police
"The new Gmail will be able to handle email accounts from other providers like Yahoo or Outlook," says Android Police, "switching between them with either a simple swipe or by touching the account drop down."
Google has not publicly acknowledged the leaked images, commented on Gmail 5.0's external-accounts support, or announced a release timetable for this update to the Gmail app. Boy Genius Report, which calls the update "gorgeous," says that it will be released "in the near future."
Photo by Eric Geller