Upon Edward Snowden's revelation of the existence of the PRISM program, the age of the digital privacy gold rush began.
Anonymity—which was before only the obsession of overly paranoid websurfers and cybercriminals—became something that a large segment of the population yearned for.
Online VPNs became a booming billion dollar industry and the number of downloads for software such as Tor or TailsOS skyrocketed.
Some developers even tried to bring this goal of privacy that they were hoping to achieve on computers to the mobile network, but they failed to truly break through. 
However, in 2019 one company is hoping to succeed where others had failed with a phone they are hoping will truly change the game of the digital landscape.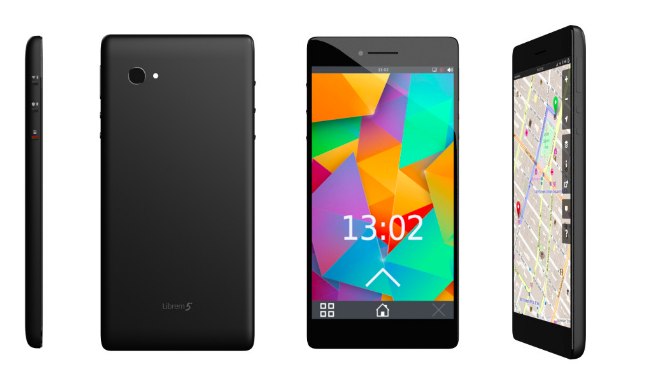 Meet the Librem 5 by Purism. Its design and UI make it look any other smartphone, but what's behind the screen has given it the nickname, "The Fort Knox of Smartphones"
With many promised features that no phone has ever attempted to provide users before, and sporting an i.MX 8M processor, the phones creator's are boasting an astounding variety of perks, ones there competitors fail to match, such as:
Ability to make encrypted calls that mask the users' phone number.

Ability to encrypt texts and emails.

Ability to enable hardware kill switches on the phone's camera, microphones, Wi-Fi/Bluetooth and baseband.

Ability to edit and modify the phone's source code.

End-to-end encrypted decentralized communications

Use of a headphone jack. (Sorry Apple)
The world's first open source encrypted smartphone is promising things that no phone has attempted.
But is it feasible? 
Previous attempts at rivaling Apple and Android with an open source phone have been done in the past and resulted in the outcome that many would expect.
In 2013, the British company Canonical helped develop the Linux-based mobile operating system known as Ubuntu Touch. By 2017, the project was terminated due to a lack of public interest. Similar projects such as the Firefox Phone and Microsoft's Windows Phone ended with near identical outcomes.
But with over $2.6 million raised through preorders alone, it looks like the public might be a bit more interested in the dream of an open source phone alternative,
Though other encrypted phones exist on the market used by spies and diplomats such as Silent Circle's Blackphone, many of these phones carry a much heftier price tag and all of them are built upon modified versions of the Android operating system, as opposed to being built from the ground-up with a custom open-source operating system like the Librem 5.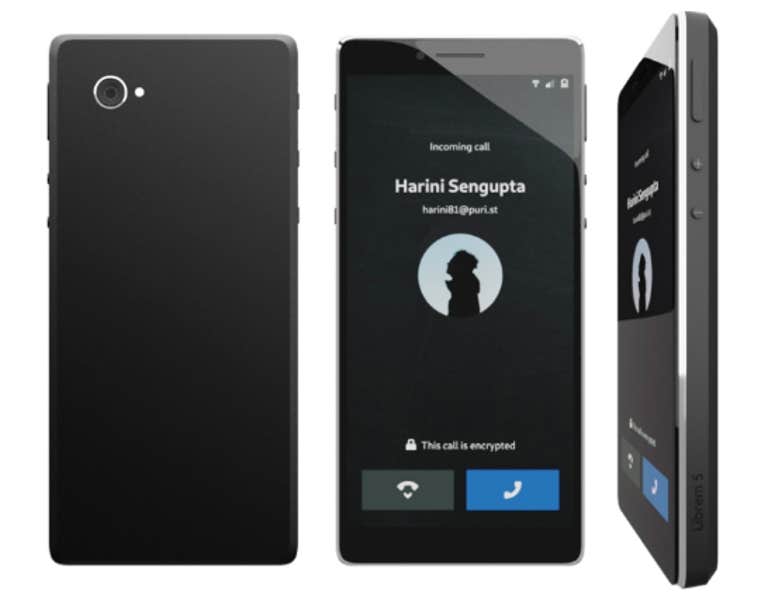 So far the process behind the creation of the Librem 5 seems to have been no easy task, having gone through multiple redesigns and a three-month release pushback as the result of a hardware bug.
Yet the phone's creators are still confident that their customers will be more than impressed by the final product. Behind the development of that final product is Purism, a company well-known by the open source community for its high-end, privacy-focused Linux laptops. With their operating system having already received endorsements from The Free Software Foundation and The GNOME Foundation, it seems that if anyone could be able to deliver all that the phone promises, it would be Purism.
At the heart of the company is its CEO Todd Weaver, a man who has meticulously built up a foundation of ethics, the very core of which are based around user freedom, security, and privacy.
Recently the Daily Dot had the chance to speak with Todd Weaver to ask him more about his phone.
Daily Dot: What inspired your company to create this phone?
Todd Weaver: The Librem 5 phone has always been in the business plan of Purism. It was inspired by me having two young daughters and realizing the future of computing for the society they would participate in needed to have products that respected humanity and our digital rights. I also knew the only model to get us there was to increment toward that goal; so Purism started by manufacturing laptops, creating an operating system, and combining those efforts into the Librem 5 phone.
DD: What makes the Librem 5 more secure than other privacy focused phones such as Silent Circle's Blackphone?
Todd Weaver: Privacy and security cannot exist properly unless it is rooted in freedom. The Librem 5 phone is the only phone where all the source code is freed and therefore the person controls the device, all other phones use the marketing term of privacy or security, but in the end still control the individual in many ways.
Any Android-based phone that requires proprietary code that controls the individual cannot by definition be as secure or privacy respecting as one that does respect the freedoms of society.
The Librem 5 is the only phone that respects the digital rights of humanity.
DD: What differentiates the Librem 5 from other attempted open source phone projects such as the Ubuntu Touch?
TW: Purism has a strong belief in digital civil rights, and that is the reason why we are growing rapidly and gaining so much momentum around our platform. The Librem 5 also works and is endorsed by many upstream projects, and that overall community acceptance and devotion is a significant difference in our approach.
DD: Besides issues of freedom and security, what other benefits does your operating system have over iOS and Android?
TW: While those are the two biggest areas, there are plenty of others that relate: privacy protection, avoidance of surveillance capitalism, having ownership of your own digital life, not being the product of tech giants, funding benefits to society, to name a few.
DD: How will your company ensure that user data really is secure and won't get into the hands of government agencies and advertisers?
TW: Very simply, Purism is [a] Social Purpose Corporation, which means we put our social purpose over maximizing profit. That manifests itself into technical solutions that ensure user data is kept in the hands of the user, that the security keys are controlled by the individual—not the parent company, and it also means Purism holds nothing of any value nor has any control over the individual to be exploited by government agencies or advertisers.
____________________________________________________________________________
Though some might think the $599 price tag is a bit steep for a phone with only mid-range specs, others seem clearly willing to pay far beyond that for the promise of gaining privacy that is unheard of in the cellular market.
So whether you're a Linux junkie who wants the freedom to edit your phone's source code or someone concerned about keeping your data safe in the ever-growing surveillance state, it seems like the Librem 5 might be a phone to consider during your next upgrade.