Apparently, KFC's food wasn't far enough away when it shot a sandwich into the stratosphere. Now the fast food giant is putting its chicken into a different reality.
The chain wrote in a press release that it started using a virtual reality tutorial—compatible with Oculus headsets—to train employees how to cook fried chicken. The program, titled "The Hard Way—a KFC Virtual Training Escape Room," is more terrifying than you could imagine. Employees are locked inside a virtual escape room with Colonel Sanders and his 11 herbs and spices, only able to escape once they've mastered the five steps in creating the chain's Original Recipe chicken: inspecting, rinsing, breading, racking, and pressure frying.
https://www.youtube.com/watch?v=J3PJQ_E7Se0
Players navigate around the diabolical kitchen looking like Master Hand manipulating dead virtual chicken until it's ready for public consumption. Employees brave each section while a GLaDOS-like Colonel Sanders controls their every movement. And you thought BioShock was terrifying.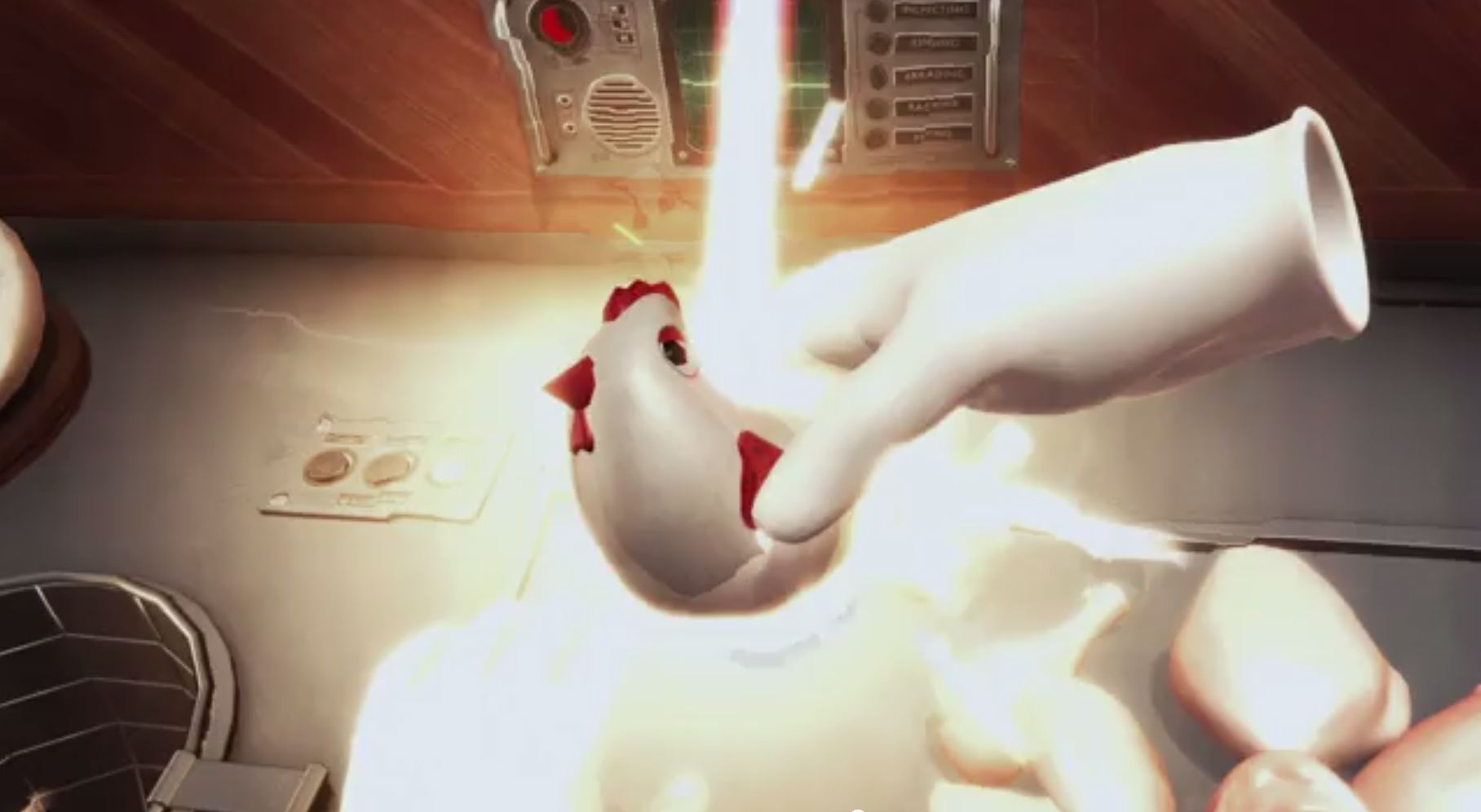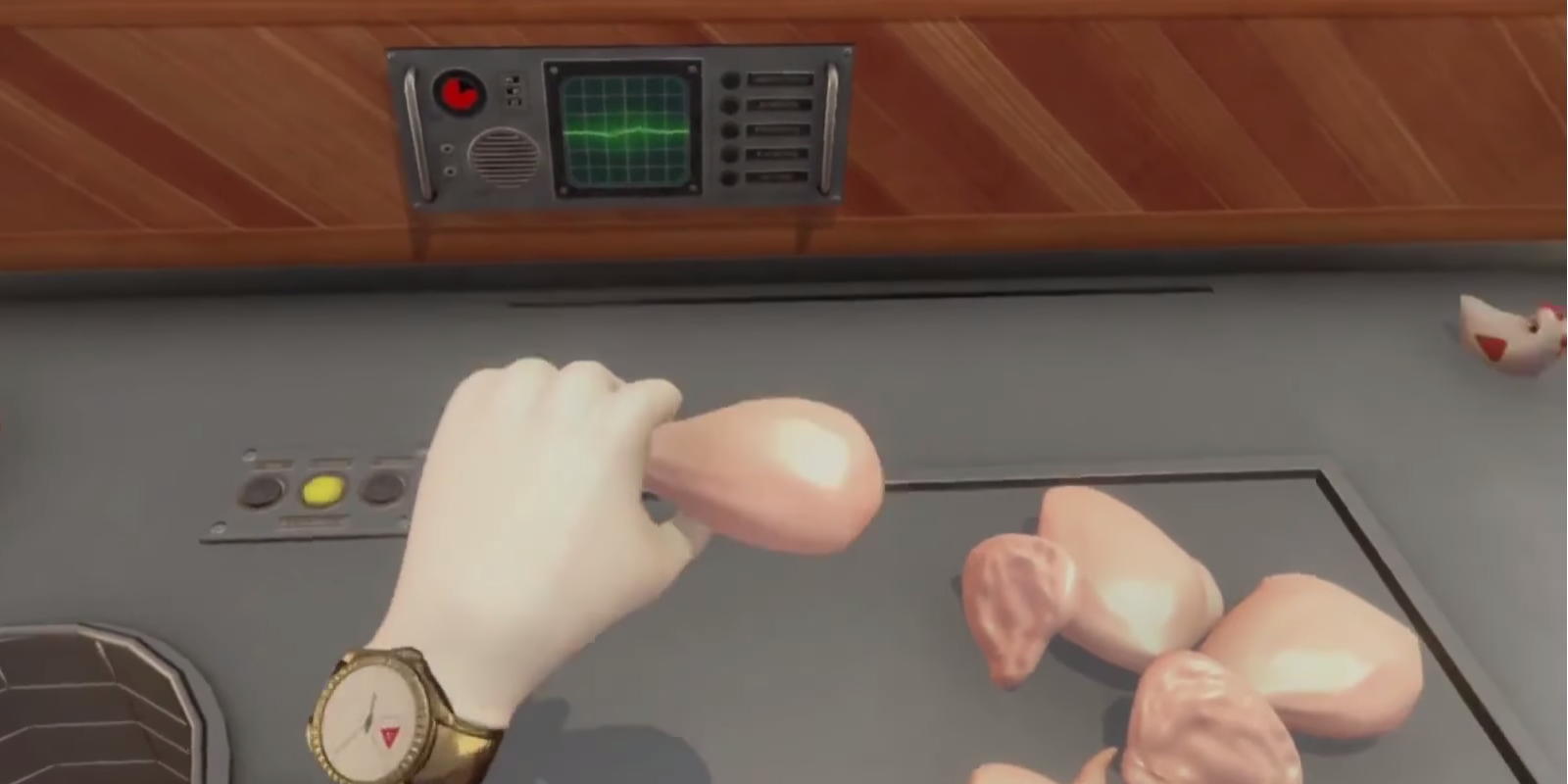 "In 1940 the Colonel was just one man frying chicken by hand. Now we have nearly 19,000 trained cooks across the U.S., but they're still doing it by hand," said George Felix, KFC's U.S. director of advertising. "Our cooking process hasn't changed much in 70 years, but the way we can train our cooks using modern technology sure has."
Why use VR for something that could more effectively be taught in person? KFC claims to save time. Thanks to timelapse, the entire virtual reality horror show takes just 10 minutes compared to the 25 minutes that are typically required from start to service in the real world.
Don't worry, the folks prepping your 12-piece bucket didn't go straight from virtual reality to serving up crispy drumsticks. KFC says the VR experience will only be used as a "fun and interactive" add-on to its employee training program. A more appropriate use may be as a punishment for misbehaving cooks.
The fast food restaurant is no stranger to oddball tech marketing stunts. In 2015, it released a limited edition 3D-printing chicken bucket, and a year and a day from today marks the anniversary of KFC's fried chicken-scented sunscreen.
You can watch the VR tutorial here.