Have you been regretting the username you picked when you signed up for Snapchat and want to change it? There's good news and bad news.
Let's get the worst of it out of the way first: Snapchat won't let you change your username, due to security concerns, and creating a new account from scratch is a complete pain.
On the plus side, you can easily change your personal display name at any time—and you can even change your friends' names too.
If you want to change your Snapchat username, here's how to do the next best thing.
How to change your Snapchat username
1) Go to your personal profile
Snapchat got a new makeover as an effort to improve user experience and attract new users. The interface still looks the same with a search bar at the top and your Bitmoji (should you choose to include it) in the top left corner.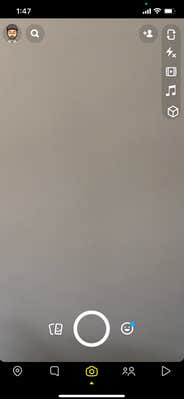 Click your mini Bitmoji in the corner to bring you to your personal profile and display name. Here you can customize your Snapchat ghost, turning it into a Bitmoji or a GIF.
2) Tap your name
Once your profile is pulled up, tap your name and a window will pop up for you to create your new display name. Note: Changing your user name will not change your Snap code.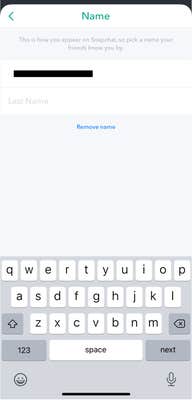 The process for changing your friend's name is the same. Go to "My Friends," select and friend, tap their display name, and you're free to change their name to anything you want. Just know they'll probably see that you named them "Do Not Open" one day.
READ MORE:
3) Type your new name
Once your new name is chosen, it will now appear on your personal profile, story, and every time someone receives or sends you a snap.
---
This week's top technology stories