Facebook has proven once again that it's incapable of protecting your privacy, and this time the culprits are those third-party apps you don't remember downloading. Before we tell you how to protect yourself from these services and delete Facebook apps, we'll explain why it's become increasingly important to do so.
If you're not caught up, last week we learned the personal information of 50 million Facebook users was exploited by Cambridge Analytica, a political data firm working for Donald Trump. It acquired the information from a Cambridge University researcher who created a personality test app called thisisyourdigitallife that legally harvested the personal information of millions of Facebook users.
However, Facebook learned in 2015 that the data had been illegally handed over to Cambridge Analytica, and asked that all parties immediately destroy the data. Cambridge Analytica didn't. After the social network learned it had been lied to, it banned Cambridge Analytica and its parent company SCL Group and threatened legal action. The fallout has been swift. Facebook's stocks instantly tanked and lawmakers are now urging Zuckerberg to testify in front of Congress.
The entire fiasco begs the question: What could the affected individuals have done to prevent this from happening? The best way to protect yourself is by deleting sketchy apps and reading permissions closely. Here's how you can manually remove apps and revoke their privileges so you can stop relying on Facebook.
How to protect your Facebook account from third-party apps
Remove third-party apps
A surefire way to protect yourself from third-party Facebook apps is by removing them from your account.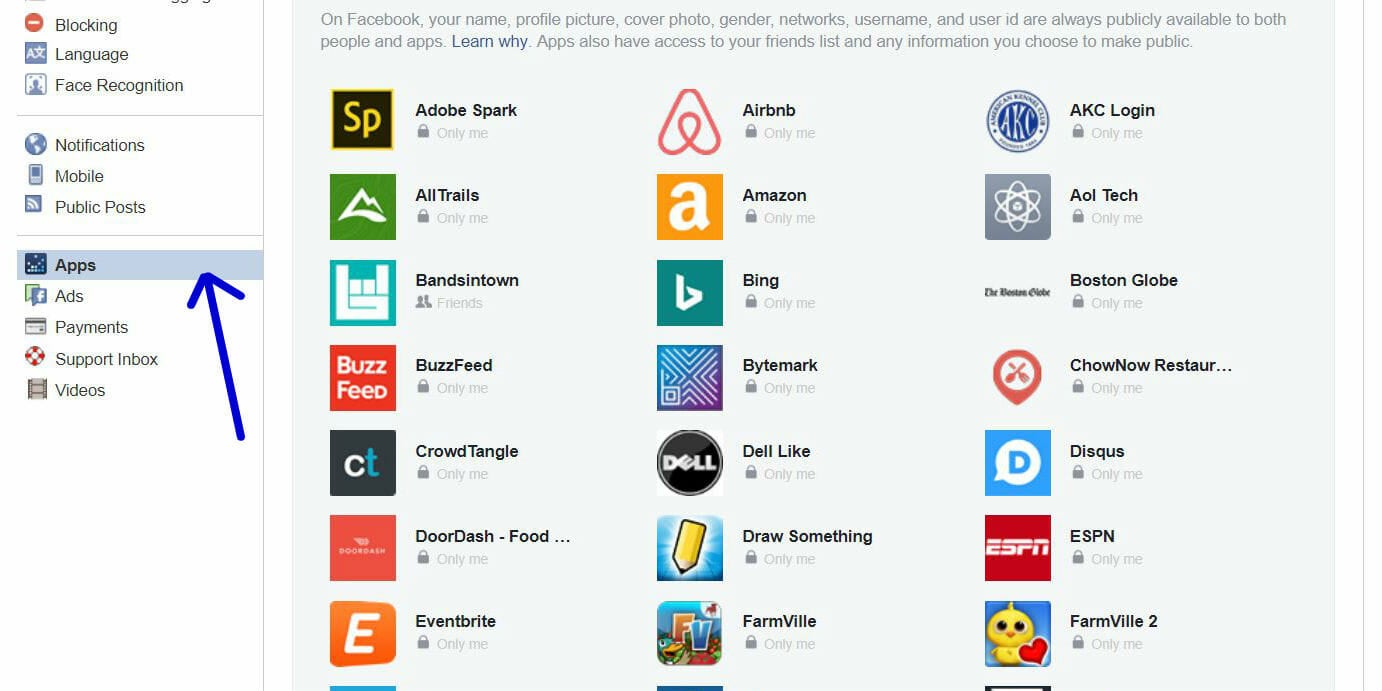 First, you'll need to access your account settings. If you're using the desktop version, select the small downward facing arrow in the top right corner of your page. Look down until you see Settings and select it. From here, press the Apps tab on the left sidebar (look for the Tetris icon). At the top of this page, you'll see all the apps you're signed into. Note, you may need to select See More to view all apps.

READ MORE:
Removing third-party Facebook apps on mobile
If you're on the mobile app, select the icon with three horizontal lines in the top right corner of your display. Then select Account Settings under Help & Settings. From here, tap Apps toward the bottom of the page. Lastly, select Logged in with Facebook to see a list of apps organized chronologically.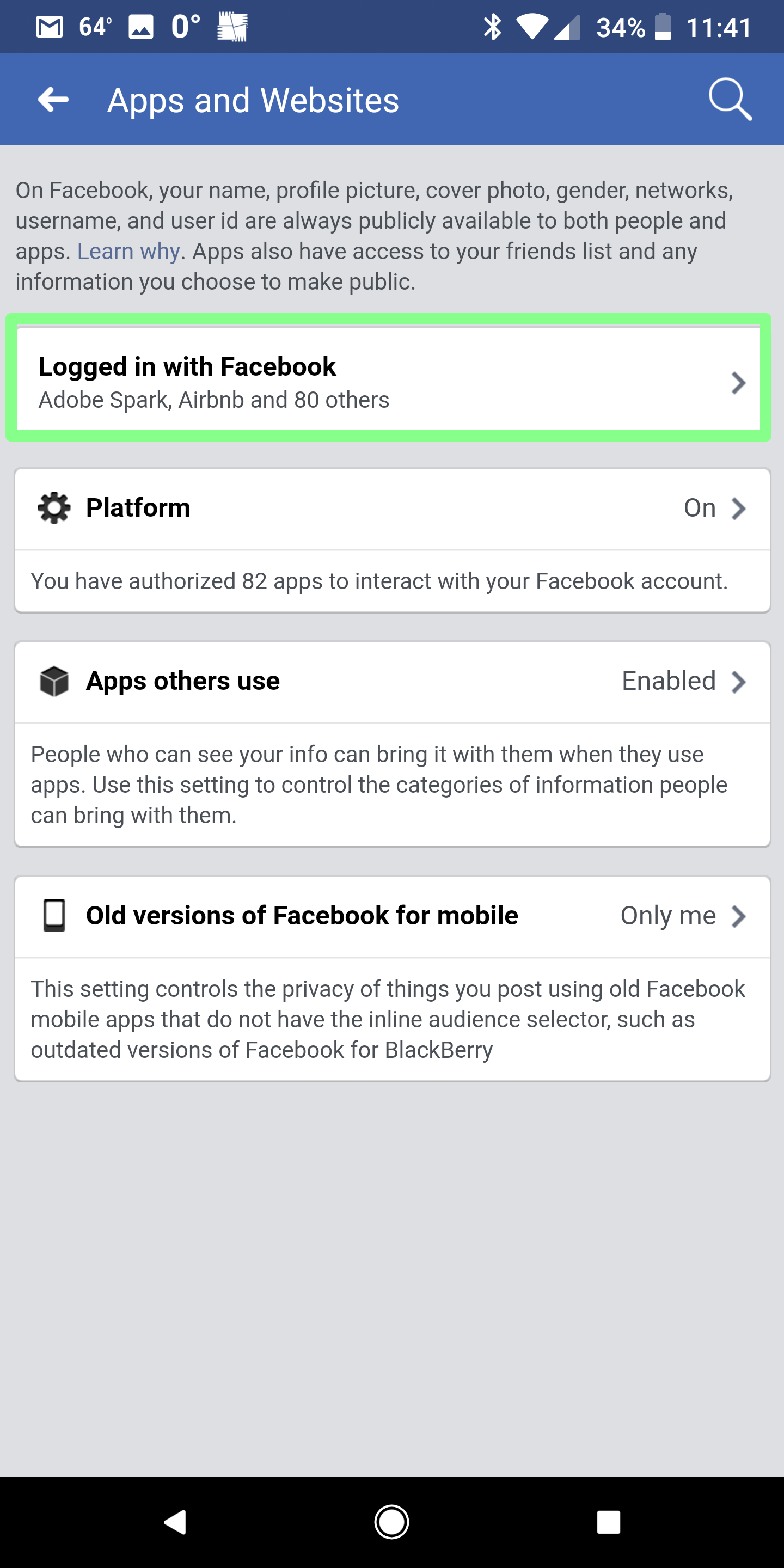 READ MORE:
Check to see what information you're providing apps
You can see what information you hand over to each app by pressing its name on mobile or desktop. For example, I selected the popular movie app Flixster and discovered that I had sent it my relationship status, relationship interests, work history, education history, religious views, and a dozen other categories that have little to do with showtimes or Rotten Tomatoes scores.
There are two actions you can take for apps you've determined are too intrusive: Either delete them (by selecting the "X" icon on desktop or Remove App on mobile) or uncheck individual permission boxes. This will revoke their privileges, preventing them from collecting certain data about you.
If you noticed a bunch of services you're not familiar with, don't worry, you're not the only one. I spent at least five minutes frantically wiping my profile of sketchy apps. Why you're seeing so many third-party apps (my account was flooded with 85 different services) is because you don't need to enable them directly from Facebook to give them permission to collect your data.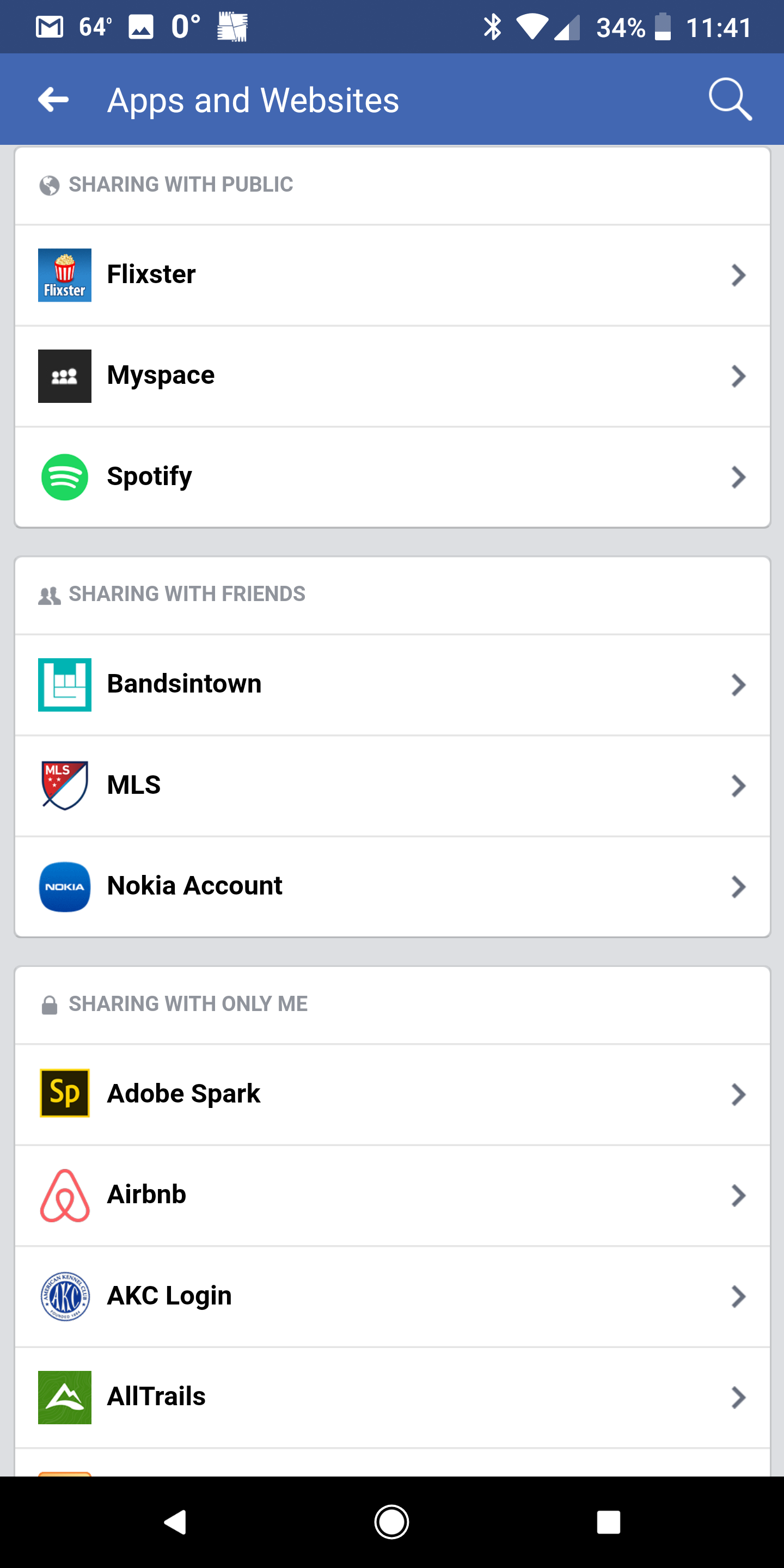 You probably gave these services access to your Facebook profile from a separate webpage or mobile app years ago. And unless you manually delete them, they will stay on your profile, leaching off your personal information for as long as they can.