If you had a penny for every Facebook friend who dominates your newsfeed with unwanted posts, you'd have a lot of pennies and a lot of scrolling time you just can't get back. Sometimes you just don't have the heart to slam the unfriend button—especially since it's easier than ever to see exactly who unfriended you on Facebook. Thankfully, Facebook has an option to discreetly follow someone on Facebook (or quietly unfollow them), depending on whether or not you want to see what they post.
Being someone's friend on Facebook and following them on the social platform are not one and the same. Here's how to follow or unfollow someone on Facebook without notifying them.
How to follow someone on Facebook
When you add someone as a friend on Facebook, you're automatically following them. To confirm this, just check their profile and look for the Follow button. If there is a small checkmark and the button says Following, that means you're following their posts.
Following someone without sending a friend request depends on individual users' settings. While most celebrities and public figures allow people to follow them without clicking "like," the average user has this setting disabled.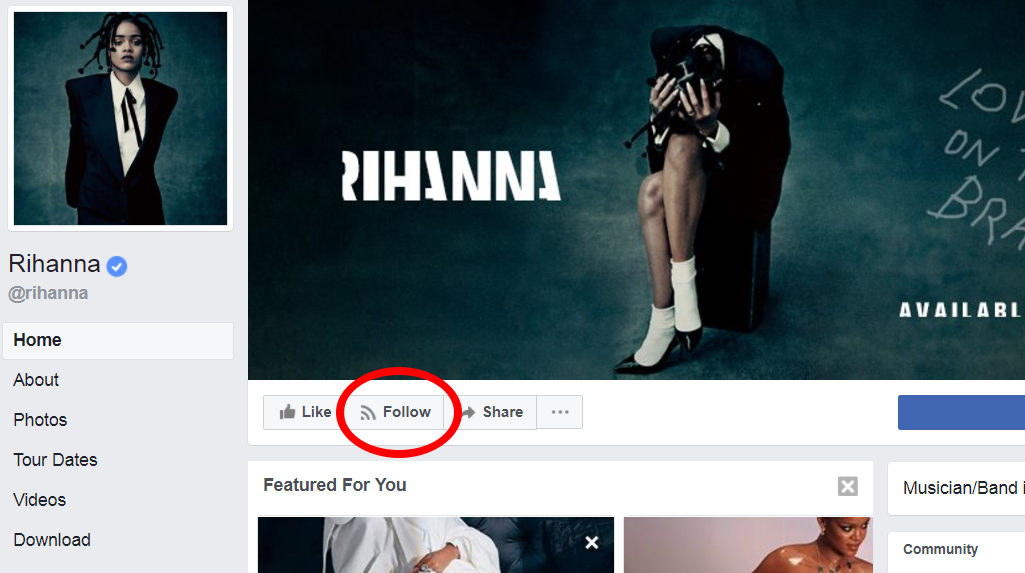 As for following someone who isn't a public figure, it's the same process as adding or removing a Facebook friend. Go to the user's Facebook page or profile and look for the Follow button. This should be located next to buttons labeled Message and Add Friend. Click the Follow button.
READ MORE: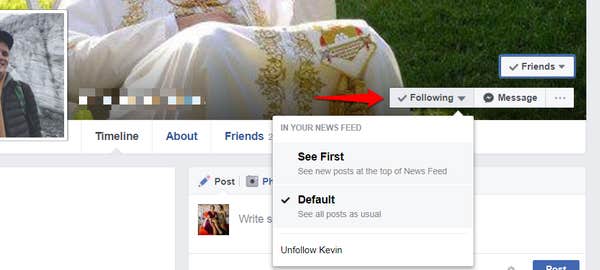 From here, you can choose to whether to prioritize the user's posts so that they appear at the top of your news feed. The default option, labeled Default, displays posts "as usual," meaning according to Facebook's normal algorithm.
You also have the option of turning on or off notifications for the person you're following, in the event that they start a Facebook Live video or create a new event that you might be interested. Just click the edit pencil, as shown in the screengrab below, and adjust accordingly.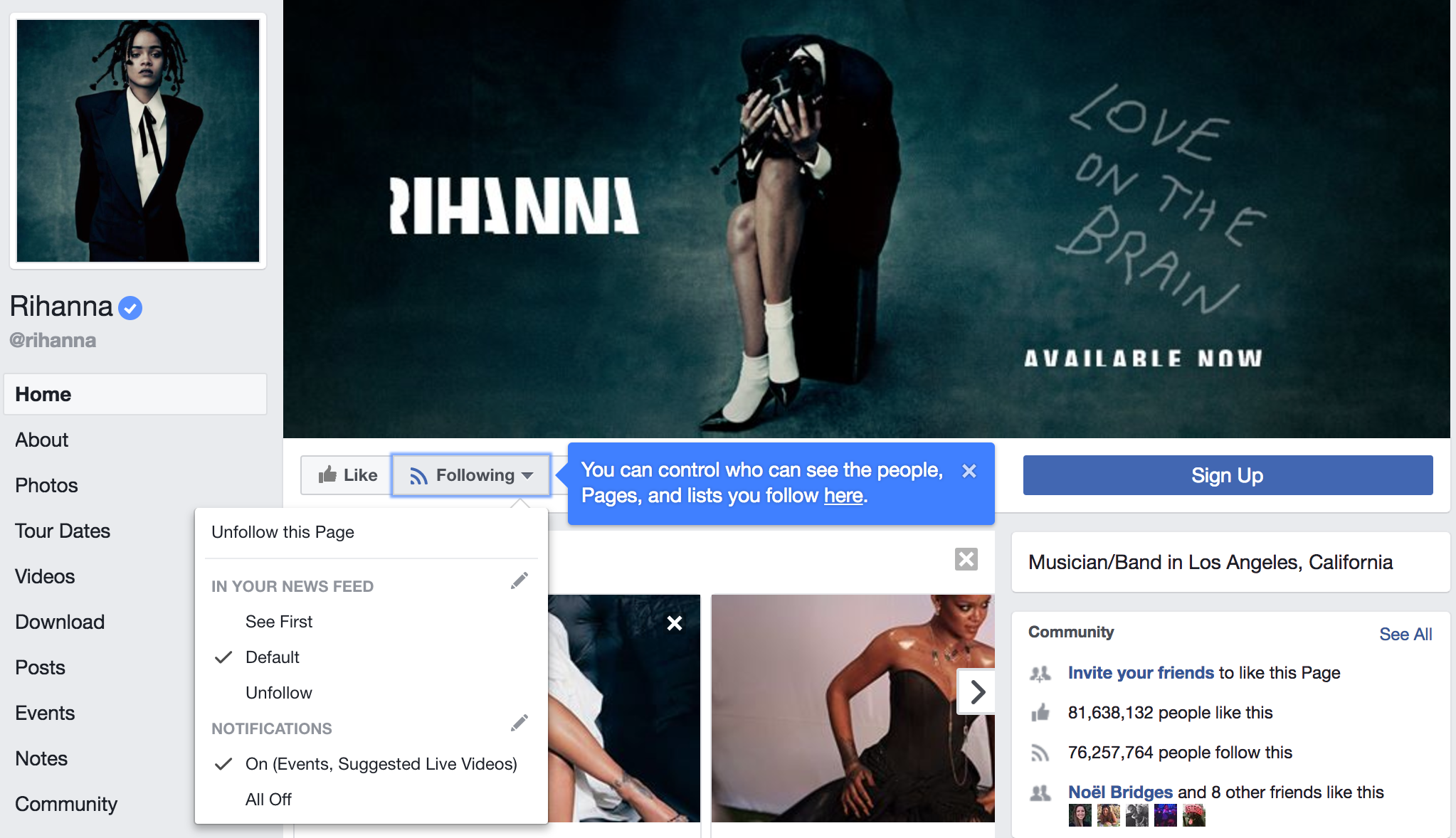 But what if you want to follow someone on Facebook on the down-low? Perhaps you have a crush you want to stay in the loop on or an embarrassing secret obsession with a Hollywood pop star. If that's the case, then you'll want to adjust your privacy settings to limit who can see the people and Pages you follow. When you first select to follow someone on Facebook, you'll be presented with a blue breakout box (as seen above) with the option to "control the people, Pages, and lists you follow." Click the link on "here." (You can also find this info in your Facebook Privacy Settings.)
From there, you can adjust who can see the people you're following, limiting to Friends, Friends except for acquaiantances, and just yourself, along with custom options. We'd recommend selecting "Only me." Nobody needs to know who you're tracking.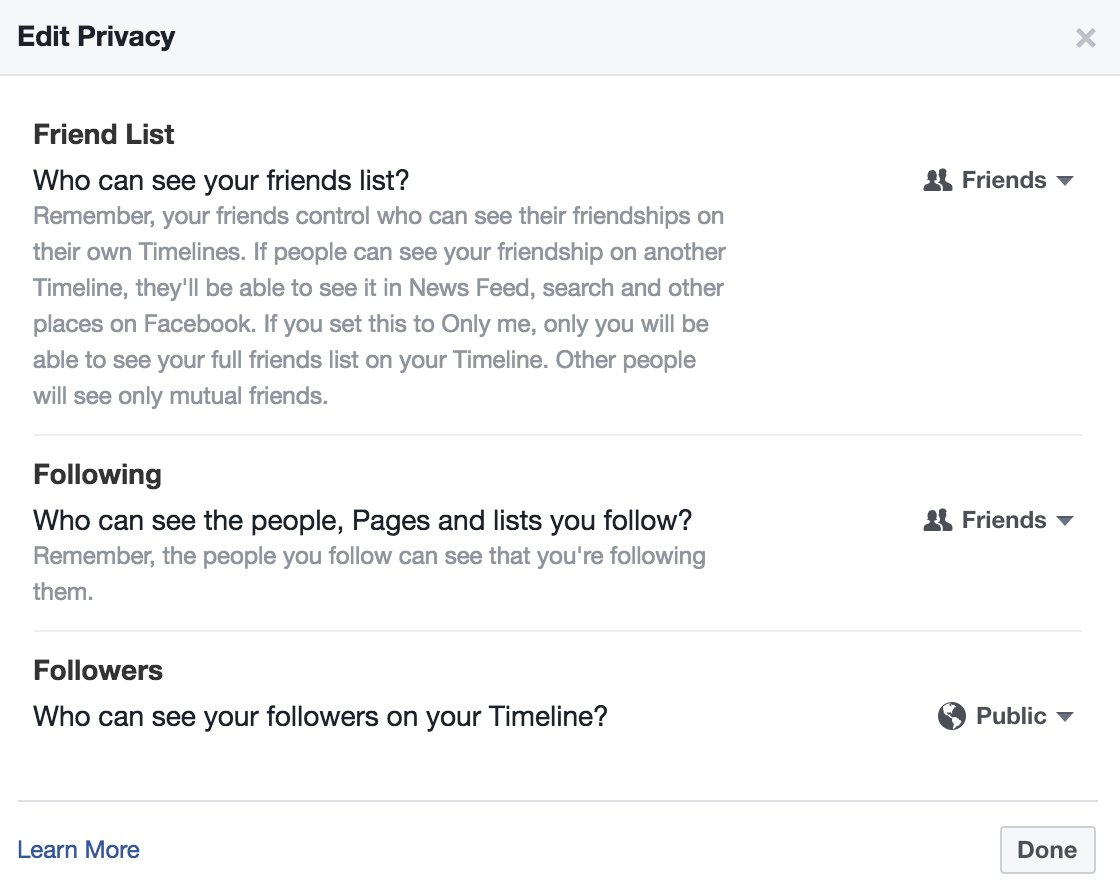 How to unfollow someone on Facebook
Have you had enough already? Thankfully, unfollowing someone on Facebook is just as easy as following them in the first place.
To unfollow, just hover your mouse over the Follow button and select Unfollow [their name].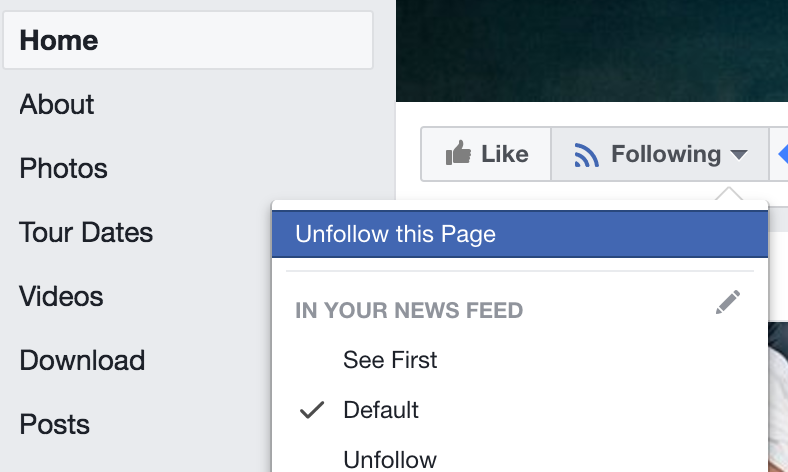 However, if you're hardly concerned about losing a few Facebook friends or if it's time for your annual purge, you can jump right to the stealthy unfriend option without letting anyone know they've been removed.
Editor's note: This article is regularly updated for relevance.