We crawl the web so you don't have to.
Sign up for the Daily Dot newsletter to get the best and worst of the internet in your inbox every day.
Hello fellow citizens of the internet! Andrew here. Welcome to today's edition of web_crawlr.

It's the middle of the week, and our top stories to help you get through it are about: A woman's airplane nightmare experience where she claims she was kicked off a flight for having one mimosa, how fans of former President Trump are confusing Disney parks in their attempts to criticize Gov. Ron DeSantis, how the first promo images of the film adaptation of Wicked were mocked for their gloomy lighting, and a Chick-fil-A drive thru fail that is going viral.
After that, our Senior Culture Reporter Audra has a "Now Streaming" column for you.
See you around the internet,
— A.W.
---
⚡ Today's top stories
One TikToker says she was removed from an Alaska Airlines flight after a flight attendant found out she'd had a drink, and now she wants answers.
Critics of Florida Gov. Ron DeSantis (R) are so eager to troll him that they're going after him over an LGBTQ Pride event on the other side of the country.
Declaring "This really chaps my a**," a TikToker shared a fail of a drive-thru trip to Chick-fil-A, in which she asked for two cups of pickles and only got one cup containing a measly three pickles.
Fans mocked the film's promo images for their gloomy lighting.
---
We crawl the web so you don't have to. Sign up to receive web_crawlr, a daily newsletter from the Daily Dot, in your inbox each day.
---
📺 Now Streaming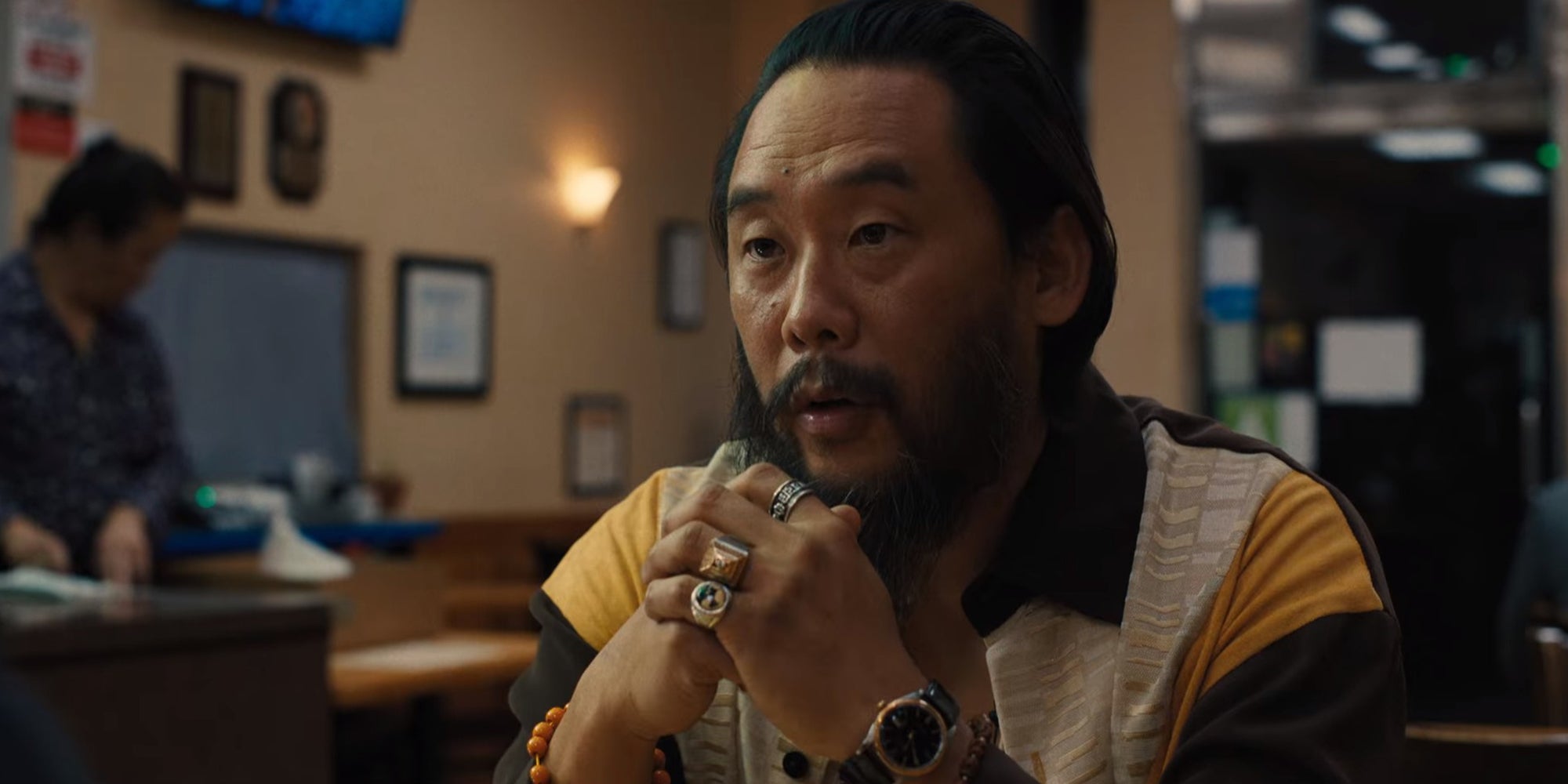 Netflix's 'Beef' controversy, explained
In each edition of web_crawlr we have exclusive original content every day. On Wednesdays our Culture Reporters Audra Schroeder and Michelle Jaworski review or analyze the latest streaming content in their "Now Streaming" column. If you want to read columns like this before everyone else, subscribe to web_crawlr to get your daily scoop of internet culture delivered straight to you inbox.
---
🕸️ Crawling the web
Here is what else is happening across the 'net.
🎟️ A viral video shows a cop crawling into a sewer to retrieve a woman's phone because it had digital tickets for Taylor Swift's Eras Tour.
🛍️ This DoorDasher is going viral for revealing what delivery orders she decides to accept or decline for various reasons.
💊 A user on TikTok has sparked discussion after claiming a Walgreens location refused to refill his prescription because he did not have insurance.
🍴 How would you react if you were a server and a table of 21 customers asked for separate checks?
⚰️ From the Daily Dot archive: "Here are the real-life stakes of faking your death online."
🍔 The price of a McDonald's McDouble burger is the subject of this joking video that is getting a lot of attention.
💧 Can you imagine what would happen if you drank nothing but flavored water for two weeks? Here's a hint.* *
💼 A tech worker took to TikTok to relay how she quit her job, discovering in the process that the online form she had to fill out explaining why—which she thought would go to HR—went straight to her boss.
📱 From our friends at Passionfruit, the Daily Dot's creator economy newsletter: "How to undo reposts on TikTok."
*The Daily Dot may receive a commission in connection with purchases of products or services featured here.
---
👋 Before you go
It's a travel nightmare: losing one's wheelchair. This recently happened to a TikToker who said that she was stuck on a plane as a result.
"Welcome to another episode of United loses my chair," user Karah Behrend (@kindofaquad) began in her video, which has been viewed more than 812,000 times.
"Hi my name is Karah and I'm still in the plane when everybody else is gone," she said as she panned the camera to show that she was the only one on the plane. She then explained that United Airlines lost her wheelchair.
Kara later shared that the airline recovered her wheelchair, but others have had similar experiences. In 2021, disability activist Engracia Figueroa said United Airlines destroyed her custom-made wheelchair.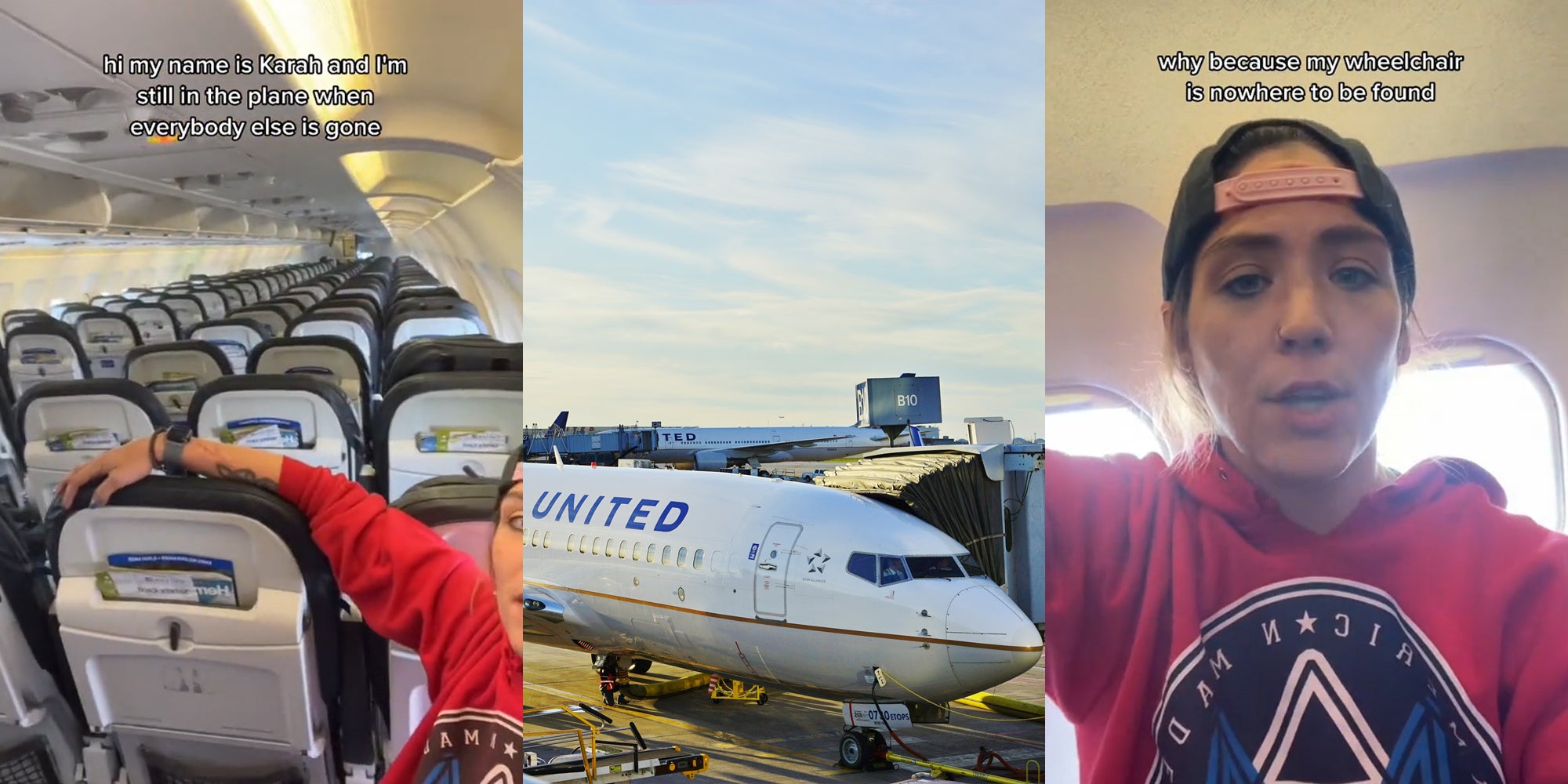 ---
🎶 Now Playing: "Live in Dreams" by Wild Nothing 🎶