Snapchat announced today the addition of hundreds of new customizations to your cartoon avatar with Bitmoji Deluxe, an upgrade to the popular avatar-creation app.
One of the highlights of Bitmoji Deluxe is the ability to snap a selfie of yourself and use it as a reference for your digital character. Another useful addition is the ability to preview changes directly from the builder before applying them. For example, when you select a new hairstyle, it will be applied to your avatar and you can either choose to discard or save it. Sadly, there is still no support for automatically generating Bitmoji using facial recognition, like with EA Sport's Game Face. The feature was leaked late last year, but Snapchat has yet to make an official announcement.
The good news is that you have more control than ever to create an avatar with your likeness. With 40 skin tones, 50 hair colors, and 50 hair treatment options, you should be able to craft just about any character you can think of.
How to use Snapchat's Bitmoji Deluxe
To use the new tools, update and open the Bitmoji app. Select the three vertical dots in the top right corner and press "Settings." Then choose "Change Avatar Style." This will take you to the avatar builder page where you can select your character's face shape, skin tone, hair color, hair style, jaw angle, eyebrows, and more. You can also access the features directly from Snapchat by going into settings and selecting "edit Bitmoji," which will direct you to the app.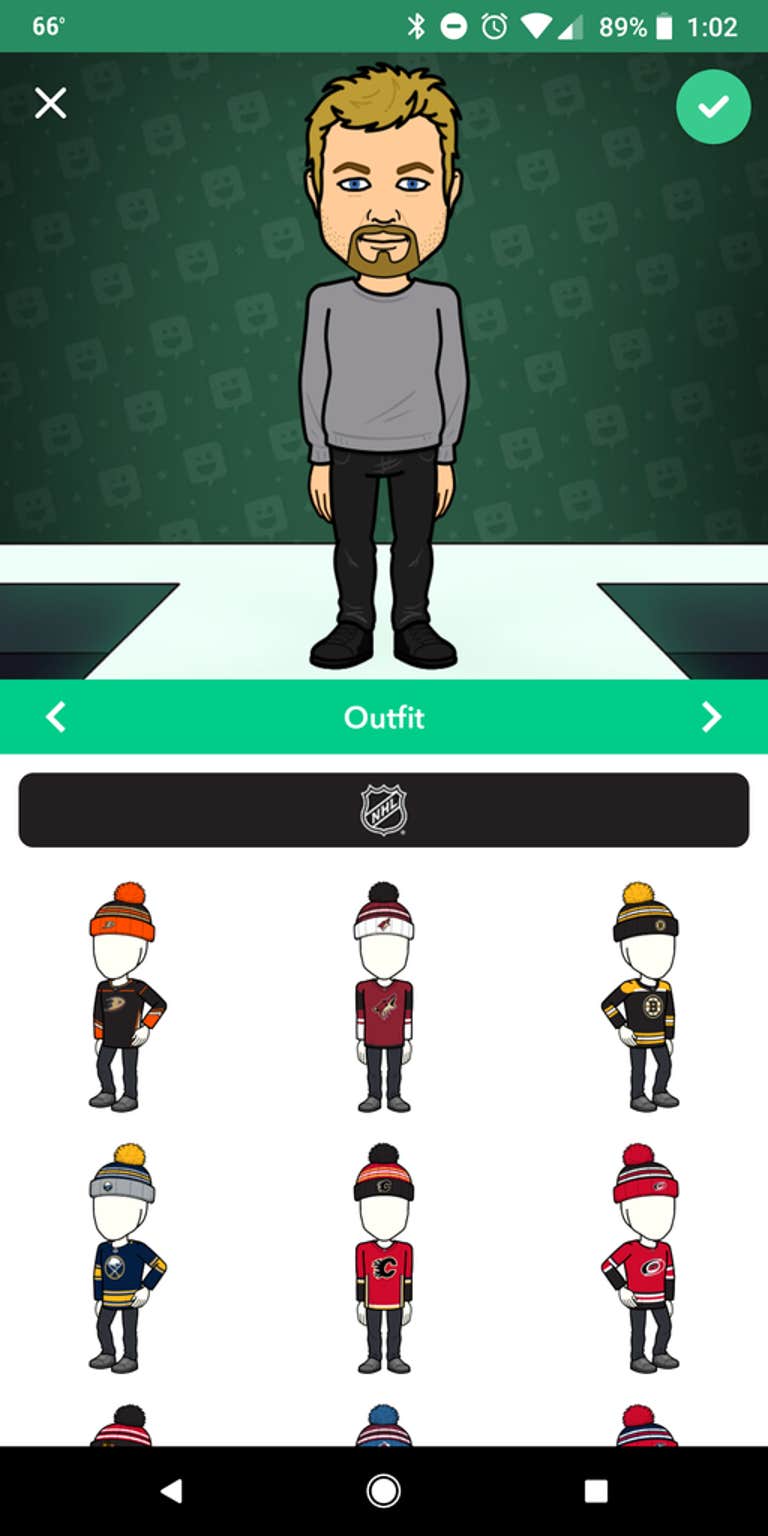 Snap said improvements to its back-end will allow for "continued investments and more flexibility in the future," so expect a constant stream of features to be added to Bitmoji Deluxe.
Snap bought Bitstrips, the company behind Bitmoji, in early 2016 for $64.1 million and added its features into Snapchat so users could roam the social network with their personalized avatars, using them as stickers or emoji.
The Bitmoji Deluxe update will roll out to Android and iOS devices today.
Need more help? Here's our beginner's guide to the best Snapchat hacks, tips, tricks, and secret functions. We can also help you flirt on Snapchat, find celebrities Snapchats, create a geofilter, and collect Snapchat Trophies.