Never again will the arrival of an Amazon order be a surprise. Now, waiting for your purchase can be tracked down the second with Amazon Map Tracking, which is available for deliveries of all U.S. purchases.
Amazon Map Tracking is a handy feature. It gives you an ETA on when your order will arrive, and on delivery day, the number of stops away the driver is from your home, as well as a map that shows how far away the delivery driver is in real time.
How to use Amazon Map Tracking
Not every package may be delivered by a dedicated Amazon vehicle. If the package is being delivered via UPS, FedEx, of the United States Postal Service (USPS), you won't be able to use Amazon Map Tracking.
However, when your package is being delivered by the retail giant, Amazon will send you a notification that will let you see the progress of your delivery driver on its tracking map, available in-app or on the Amazon website. You can also check the status of your delivery yourself.
Here's how to use Amazon Map Tracking.
1. Head to the settings menu, then select Your Orders.
2. From there, you can tap the Track Package button on the web, or tap the item that's in transit, in the mobile app.
3. If Amazon Map Tracking is enabled for the delivery, you'll see an image similar to the one below, shared by J. Austyn Belanger on Twitter. This image becomes available once your driver has 10 or fewer stops remaining till they reach your home.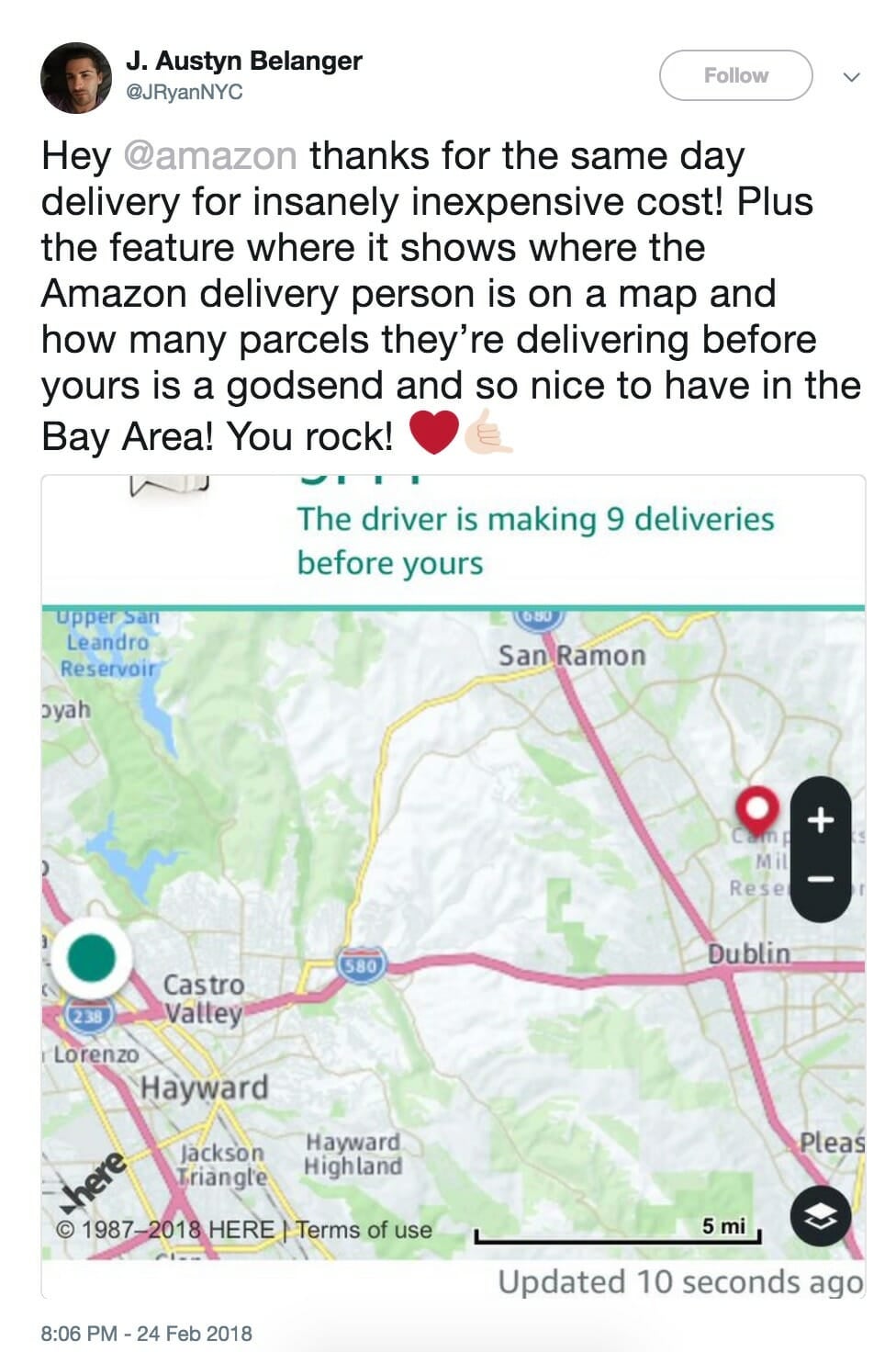 Unfortunately, the only package I have en route is being delivered via USPS. If this is the case, you'll see a traditional progress graphic like this instead.
READ MORE:
Delivery confirmation
In the case that your package is delivered when you're not home, Amazon now has drivers snap a photo of the package upon delivery. With the photo, they will typically also leave a short description about where exactly they left the package. One example of the description is: "Your package was left near the front door or porch."
If your delivery person does this, you'll be able to see the photo in this same Track Package section of the Amazon app or website.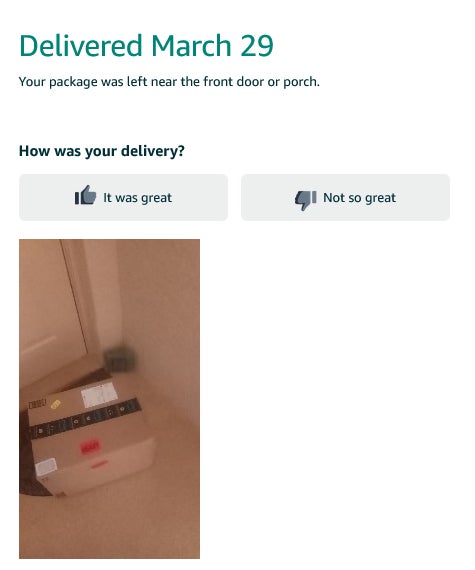 This is definitely helpful in the case that your driver person gets creative with hiding your package on your doorstep, but it also helps on Amazon's end by providing proof that a package was delivered.
Between these two delivery features, Amazon is making it much easier to feel confident that you won't miss an important order.
Looking for more help? Here's what you need to know about Amazon Alexa and how to use Amazon Alexa as an intercom system, Amazon Prime Pantry, how to sell on Amazon, Amazon Prime membership and if it's really worth it.
H/T CNET
Editor's note: This article is regularly updated for relevance.