A TikTok video showing an apparent Amazon delivery driver taking off with a package after snapping a picture to confirm the delivery has gone viral.
Vitaly, or @talktomeiinstead on TikTok, posted the video Tuesday, and it's already received more than 4.2 million views and been liked over 850,000 times. The video, taken from an outdoor home security camera, shows the employee walking up to the front porch, placing the package down, taking a photo of it, and then walking away with it.
"Did this lady really just take my new MacBook?" the TikToker says, using the text-to-speech effect.
Vitaly has over 200,000 followers on the platform.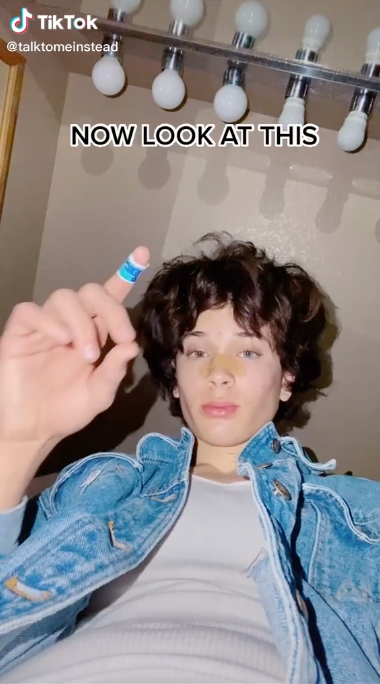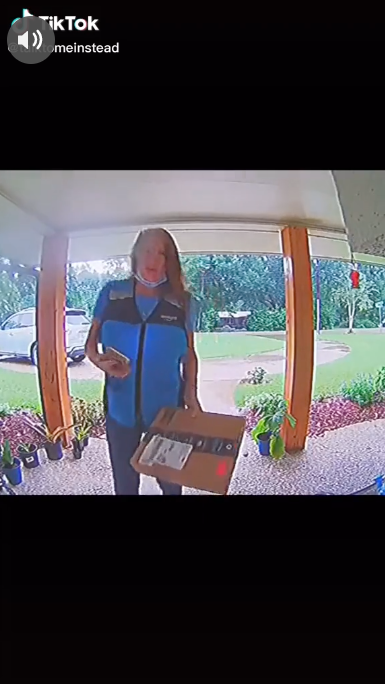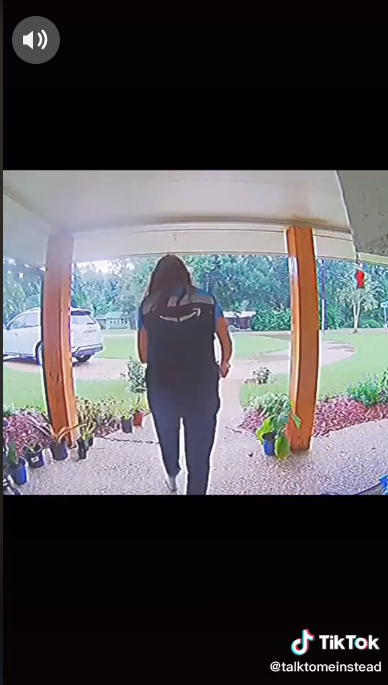 Amazon's A-to-z Guarantee protects customers when they buy items sold and fulfilled by third-party sellers for both delivery and condition. Unhappy customers can apply for a refund 90 days after the maximum delivery date after contacting the seller and waiting 48 hours for a response.
In the comments section of the video, Vitaly asked whether he should sue, and some viewers are responding by saying the employee should be arrested or fired.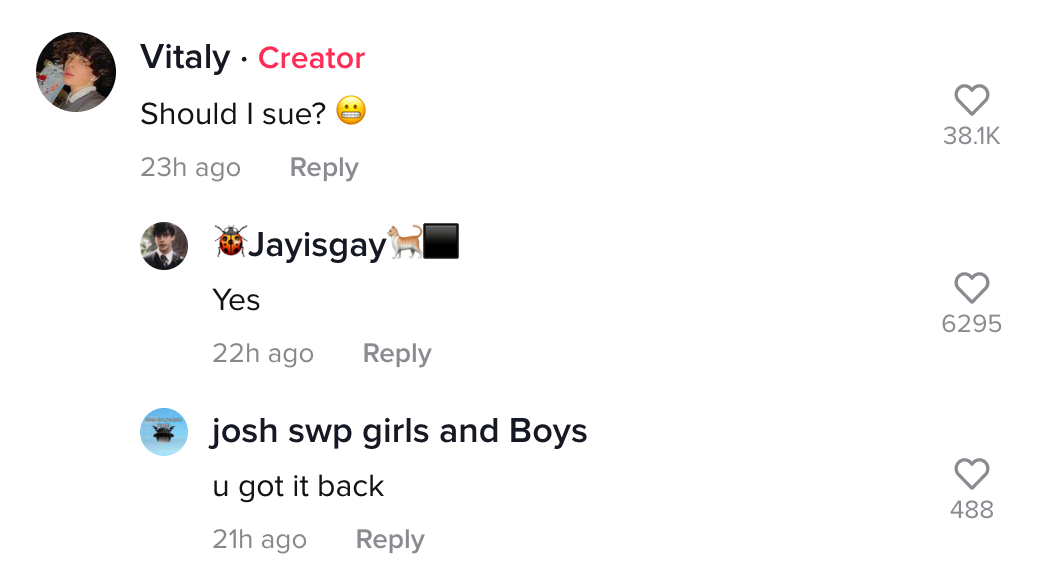 "Makes you think how many other times she did this without being recorded and got away with it!!" @lillady123 commented.

Others are sympathetic to the employee and say financial circumstances may have pushed the worker to steal.
"You do realize that some people need money and are in situations where they can't buy stuff themselves so they have to resort to this," @vicky.mxhdnxss said.

Some are giving the worker the benefit of the doubt and believe the employee may have just delivered the wrong package.
"Sometime it's not the fact they're taking it," @hcodd2 commented. "Sometimes they can be returning it because no one answered the door and there isn't a safe place."
But most are saying there is no justification for allegedly stealing the package and don't understand how the employee didn't notice the camera.
"You don't know this person's situation maybe spent the last few years saving up for this! She's got no right to steal it," @mariaaaa836 wrote.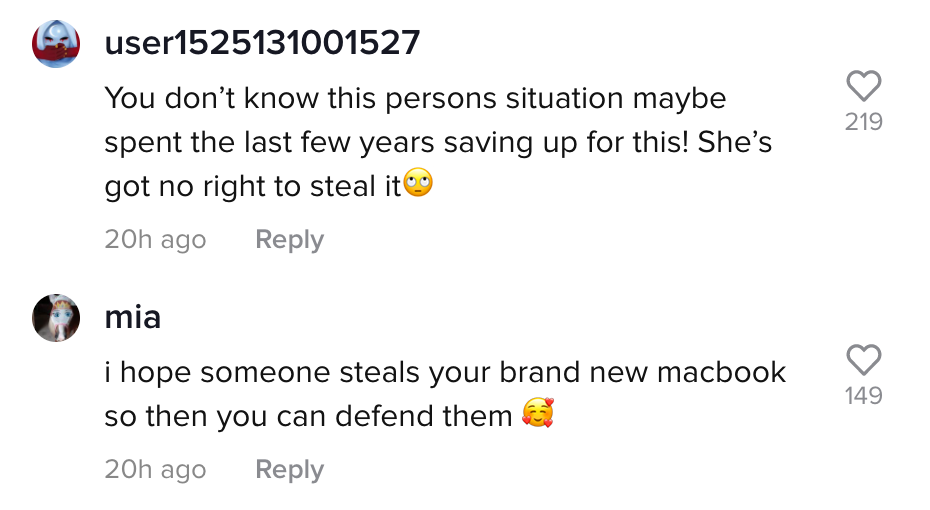 "It amazes me that people still try stuff like this with the amount of people that have cameras on their porch now," @_allywally_ commented.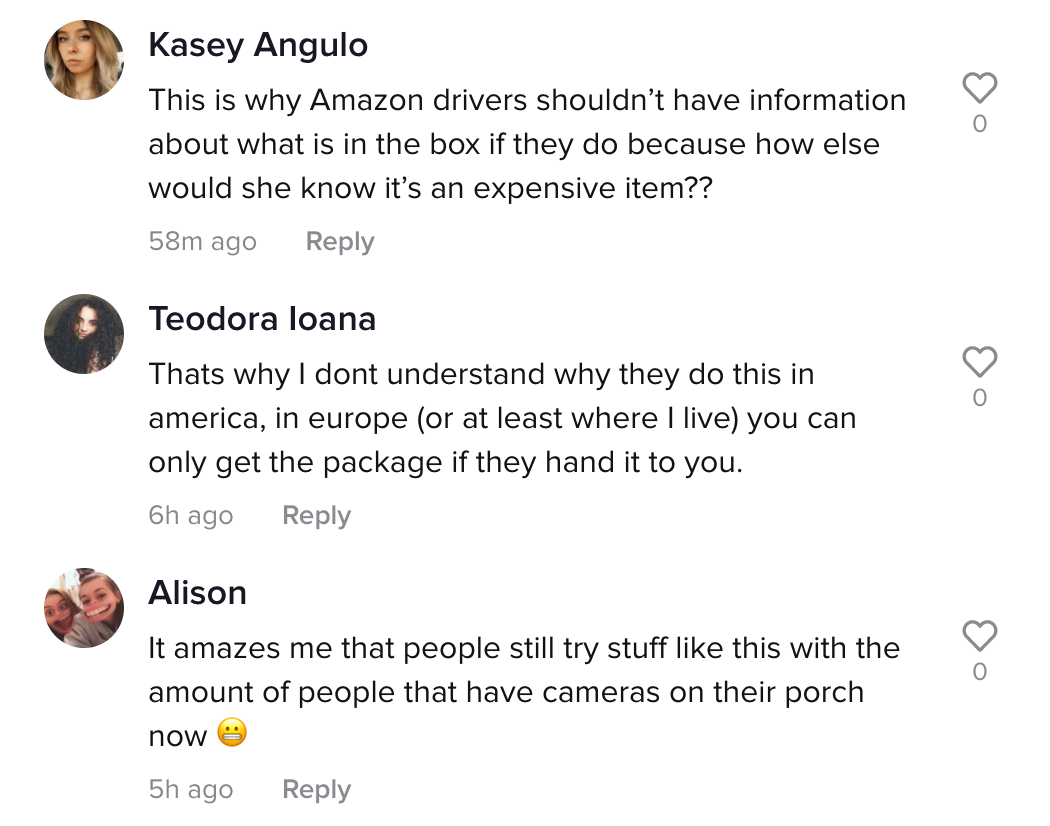 Vitaly did not immediately respond to the Daily Dot's request for comment. There are also several claims in the comments that the footage is not his.

Amazon told the Daily Dot it is looking into the incident as it collects more details on where and when it occurred.
When asked if he got his laptop back in the comments, Vitaly said he was going to court in April.

---
Today's top stories