Children are our future, occasionally say the darndest things, and yes, they can even be quite resourceful in the event of a sudden zombie invasion.
After an experiment at a nearby army base goes awry (don't they always?), kindergarten teacher Miss Caroline (Lupita Nyong'o) must keep her classroom safe from the flesh-eaters, along with a smitten and recently heartbroken Dave and obnoxious children's television entertainer Teddy McGiggle. Luckily for the less-than-imaginative grown-ups losing their minds as society collapses around them, these iPhone-addled kids end up having just the stuff to make it out of the whole debacle alive (and with all their body parts intact, no less). Little Monsters rides the line of rom/com and stomach-churning horror show, making it both total date night fodder and a stream-worthy go-to for the season of spooky.
Here's everything you need to know to watch Little Monsters online.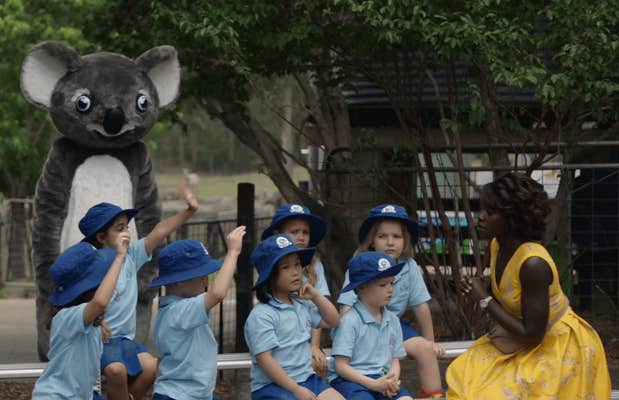 Little Monsters cast
Lupita Nyong'o as Miss Caroline
Alexander England as Dave
Josh Gad as Teddy McGiggle
Diesel La Torraca as Felix
Kat Stewart as Tess
Charlie Whitley as Max
Kim Thien Doan as Kim
Ava Caryofyllis as Beth
Wolfgang Gledhill as Wolfgang
Vivienne Albany as Vivienne
Shia Hamby as Shia
Caliah Pinones as Cahlia
Stephen Peacocke as Stevens
Nadia Townsend as Sara
Jason Chong as Lieutenant
Felix Williamson as Novak
Zindzi Okenyo as Security Guard
Henry Nixon as Security Guard
Rahel Romahn as Griffin
Joel Harwood as Zombie Extra
When does Little Monsters premiere?
The movie will be available for streaming on Friday, October 11  exclusively on Hulu. 
How to watch Little Monsters online for free
Don't go channel surfing thinking you'll come across Little Monsters. The true crime anthology series will only be available on Hulu. Here are three ways to catch it depending on your streaming needs.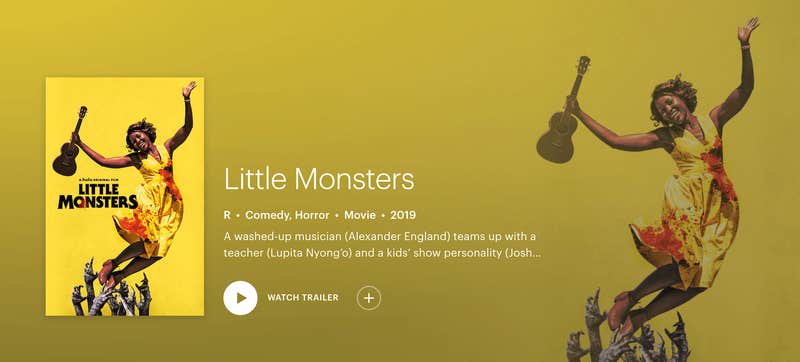 Cost: $5.99-11.99 
Hulu devices: 

Roku, Apple TV, Google Chromecast, Amazon Fire Stick and Fire TV, Xbox One, Xbox 360, Nintendo Switch, and iOS and Android devices. 
Hulu's basic service grants you access to its massive library of on-demand content that's made the streaming giant a household name. This includes hit movies, classic TV shows (Seinfeld, King of the Hill), and deep cable cuts like House Hunters, and of course, Little Monsters. Plans start as low as $5.99 per month, but if you want to stream and you can even customize your plan with premium channels like HBO, Showtime, and Starz. For a few dollars more a month, you can enjoy Hulu's extensive library free of commercials. (Here's more info on Hulu's basic plans)
READ MORE:

---

Cost: $54.95 per month 
Hulu devices: Roku, Apple TV, Google Chromecast, Amazon Fire Stick and Fire TV, Xbox One, Xbox 360, Nintendo Switch, and iOS and Android devices
Local channels: ABC, CBS, Fox, NBC, the CW (check your local availability here)
If you're looking to finally cut the cord, Hulu with Live TV may be your best option. Hulu with Live TV is one of the most popular ways to stream live TV, perhaps because you gain access to a massive library of on-demand content including classic and current TV shows, movies, not to menti0n Hulu's original programming. That includes Little Monsters, of course. As far as live-streaming goes, you'll have almost 60 channels to flip through, including HGTV, a full suite of ESPN channels, Cartoon Network, FX, and even deep cuts like Nat Geo Wild and Syfy. (Here's the complete list of Hulu Live TV channels.)
---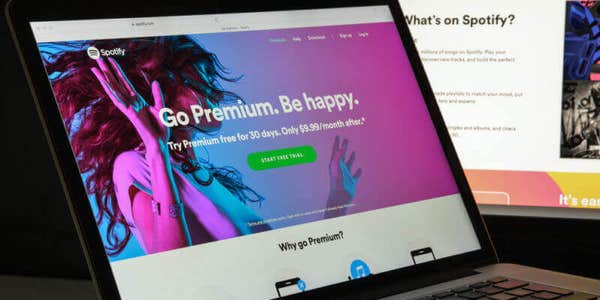 If you sign up for Spotify Premium, you'll automatically receive a free Hulu subscription. There are a few catches: It won't work with Spotify Premium for Families, you can't upgrade to Hulu with No Commercials, and you also won't be able to add premium channels like HBO. (You can find more details in our guide to Spotify with Hulu.) But if you're looking to pair a music streaming service with your TV needs, this deal potentially offers the best of both worlds. 
Still not sure what to watch on Hulu? Here are the best movies on Hulu, what's new, the best shows on Hulu, the sexiest movies you can stream on the service, Hulu documentaries, anime, and the must-see Hulu originals.
Looking for something more specific? Here are the best thrillers, serial killer movies, and action movies to get your heart racing, classic movies when you want a blast from the past, sad movies when you need a good cry, adult cartoons, and funny movies on Hulu when you need a good laugh.
The Daily Dot may receive a payment in connection with purchases of products or services featured in this article. Click here to learn more.