Love them or hate them, you can't deny the impact TV's most popular DIY couple Chip and Joanna Gaines have had on the home improvement industry. Fixer Upper has influenced the masses on open concepts, shiplap, farmhouse sinks, and much more.
The show's premise is simple: take the house in the worst shape on the best blocks of Waco, Texas, and turn them into family dream homes. While flipping houses is a well-established foundation of HGTV entertainment, Fixer Upper introduced a relatable, human element to the formula that made fans fall in love with its husband-wife duo as much as their designs.
It's been a little under two years since Fixer Upper aired its last episode, but like most DIY shows, it's easy to watch over and over again. If there's a void in your heart that used to be filled with Chip's enthusiasm for demo day and Jo's late nights working without the kiddos, we recommend a healthy dose of binge-watching.
Here's how to watch Fixer Upper online for free.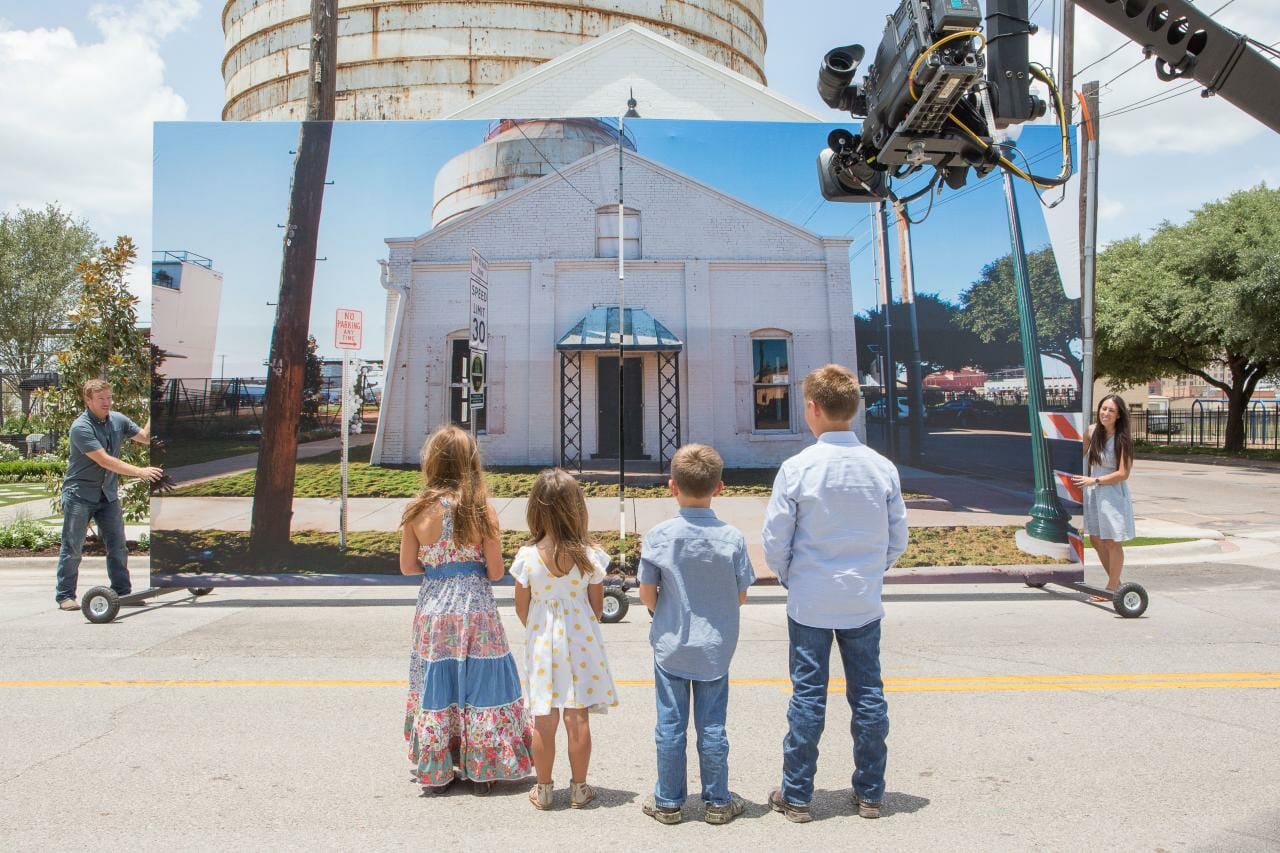 What channel is Fixer Upper on?
Fixer Upper aired exclusively on HGTV. Although there are no new seasons currently planned, HGTV regularly runs marathon sessions of Fixer Upper, as well as its other popular shows. There isn't really a rhyme or rhythm to the network's rerun schedule, but it usually varies from a couple hours' worth of episodes to a full day of Fixer Upper.
How to watch Fixer Upper for free
Fixer Upper is available on several of the major TV streaming services, so how do you choose the one that's best for you? We recommend comparing the price, the included channels, and the compatible devices for streaming. 
If you just want to watch Fixer Upper for free, you're in luck because every service includes a complimentary one-week trial. That's cheaper than the roughest house in Waco.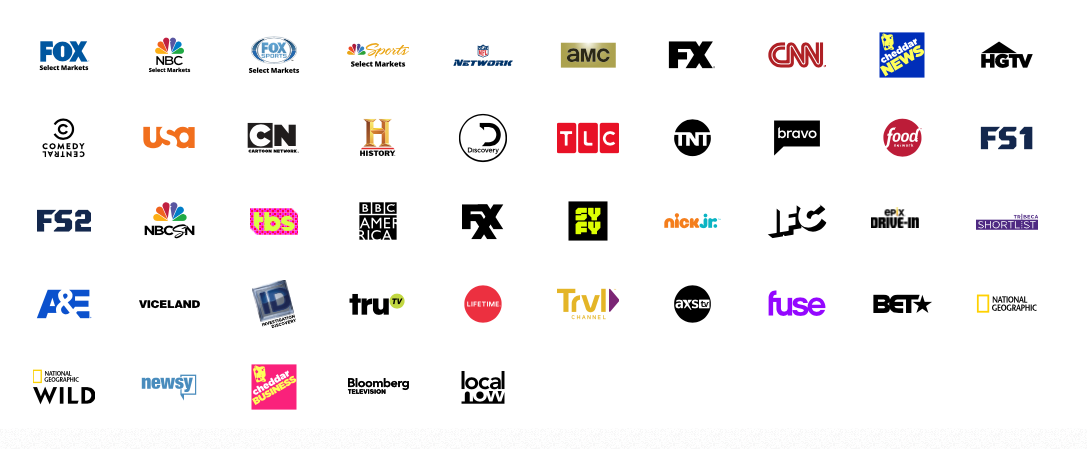 Sling TV is well known for its live TV streaming services, but it offers thousands of titles on-demand, including all 78 episodes of Fixer Upper as well as other HGTV shows. There are two basic cable packages based on your particular needs (Sling Orange and Sling Blue), each costing $25 per month. Either individual package includes HGTV, but you're getting significantly more TV with Sling Blue (42 channels) than Sling Orange (28 channels). If you want the best bang for your buck, we recommend the upgrade to Sling Orange + Blue for just $15 more at $40 monthly. It's an especially good choice if you or someone else in the house is a sports fan since you get all the top channels like three ESPN offerings, FS1 and FS2, NBCSN, NFL Network, and more. (Here's the complete guide to Sling TV channels.)
---

Cost:

$7.99 per month

(after a 7-day free trial)

Hulu devices:

Roku, Apple TV, Google Chromecast, Amazon Fire Stick and Fire TV, Xbox One, Xbox 360, Nintendo Switch, and iOS and Android devices

Local channels:

ABC, CBS, Fox, NBC, the CW (check your

local availability here

)
Hulu offers all the episodes for Fixer Upper seasons 1-4 on-demand, leaving fans without season 5 for some reason. There are 22 other HGTV shows on-demand for you to binge. Hulu's VOD service has the cheapest monthly fee for Fixer Upper fans, but Hulu with Live TV gives you the best of both worlds: access to on-demand content and live TV streaming, including local networks. That way you can tune in when HGTV runs its popular Fixer Upper marathons and watch your favorite Chip and Jo moments anytime you want. There are 60 channels to choose from, including The CW, ABC, ESPN, and more. You'll also get tons of great movies and original programs exclusively available on Hulu. (Here's the complete list of Hulu Live TV channels.)
---

Philo is the most budget-friendly live TV streaming service at just $16 monthly. Though it only offers 40 channels,  you get plenty of bang for your buck in cable entertainment. It has HGTV for your Fixer Upper fix, plus all the other Scripps Network (now owned by Discovery) channels, including DIY Network, Food Network, Travel Channel, and more. You get a sizable amount of other entertainment options, like AMC, Comedy Central, and two Lifetime channels, just to name a few. It is notably lacking in sports or news channels, though. (Here's a complete guide to Philo channels.)
---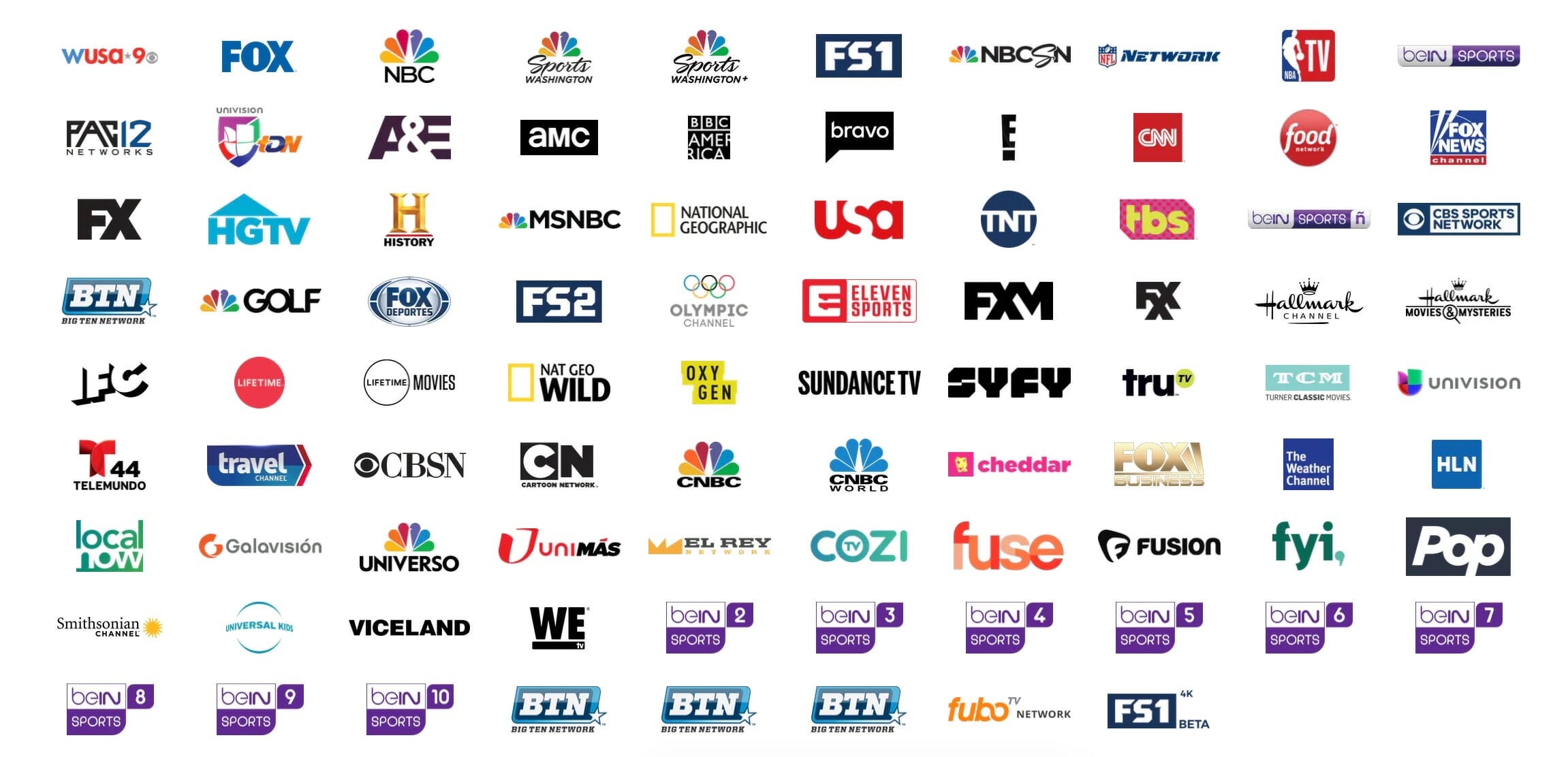 FuboTV is one of the better options for households with sports fanatics. It is also one of the most generous streaming services, with 85 channels included its most basic package. In addition to HGTV, you gain access to a slew of great networks, including Food Network, Lifetime, two Hallmark channels, Bravo, MTV, and more. The CW may be available in your market, so be sure to check before subscribing. There are also packages that cater to fans of basketball, international soccer, cycling, fishing, and more. (Here's the complete FuboTV channels list.)
---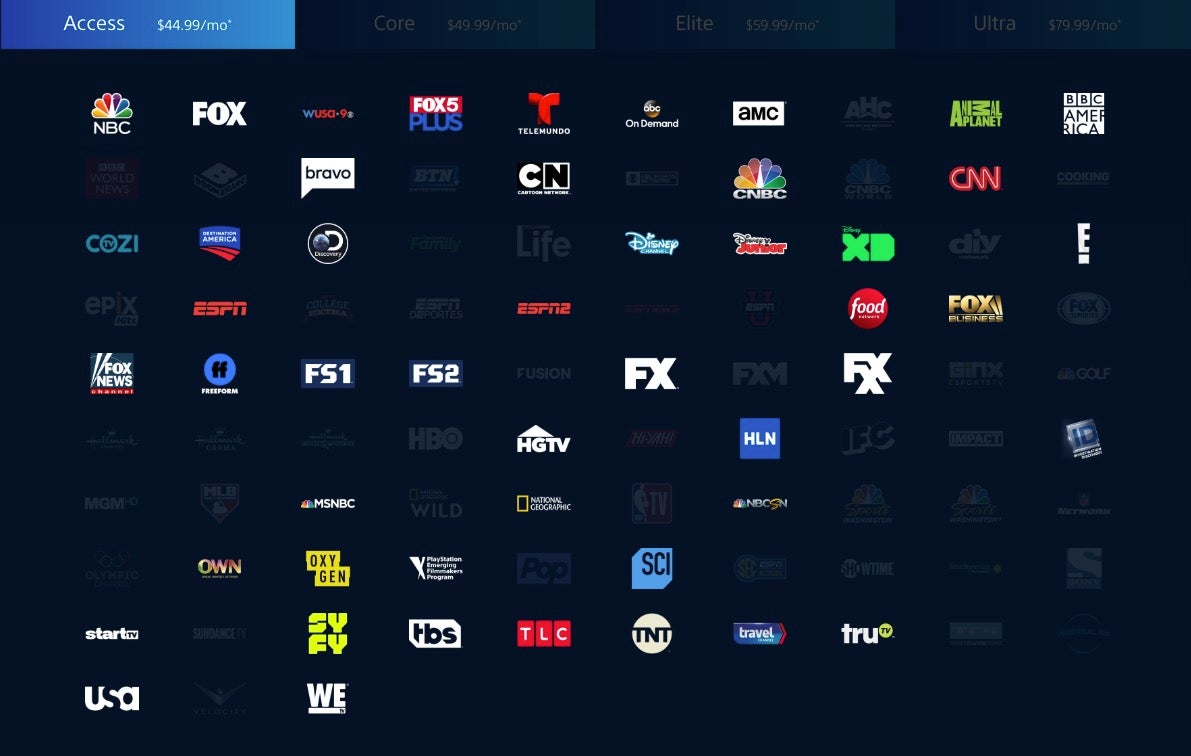 Despite the name, you don't actually need a PlayStation console to use Sony's streaming service. It works just fine with Roku, Amazon Fire devices, and even Kodi. The basic package will give you popular channels, like AMC, HGTV, ESPN, FX, and more. There will be some variation in local channels depending on your ZIP code though, so be sure to check. Stream on up to five devices under one account, with unlimited cloud DVR storage. (Here are all of PlayStation Vue channels.)
---
Other ways to watch Fixer Upper online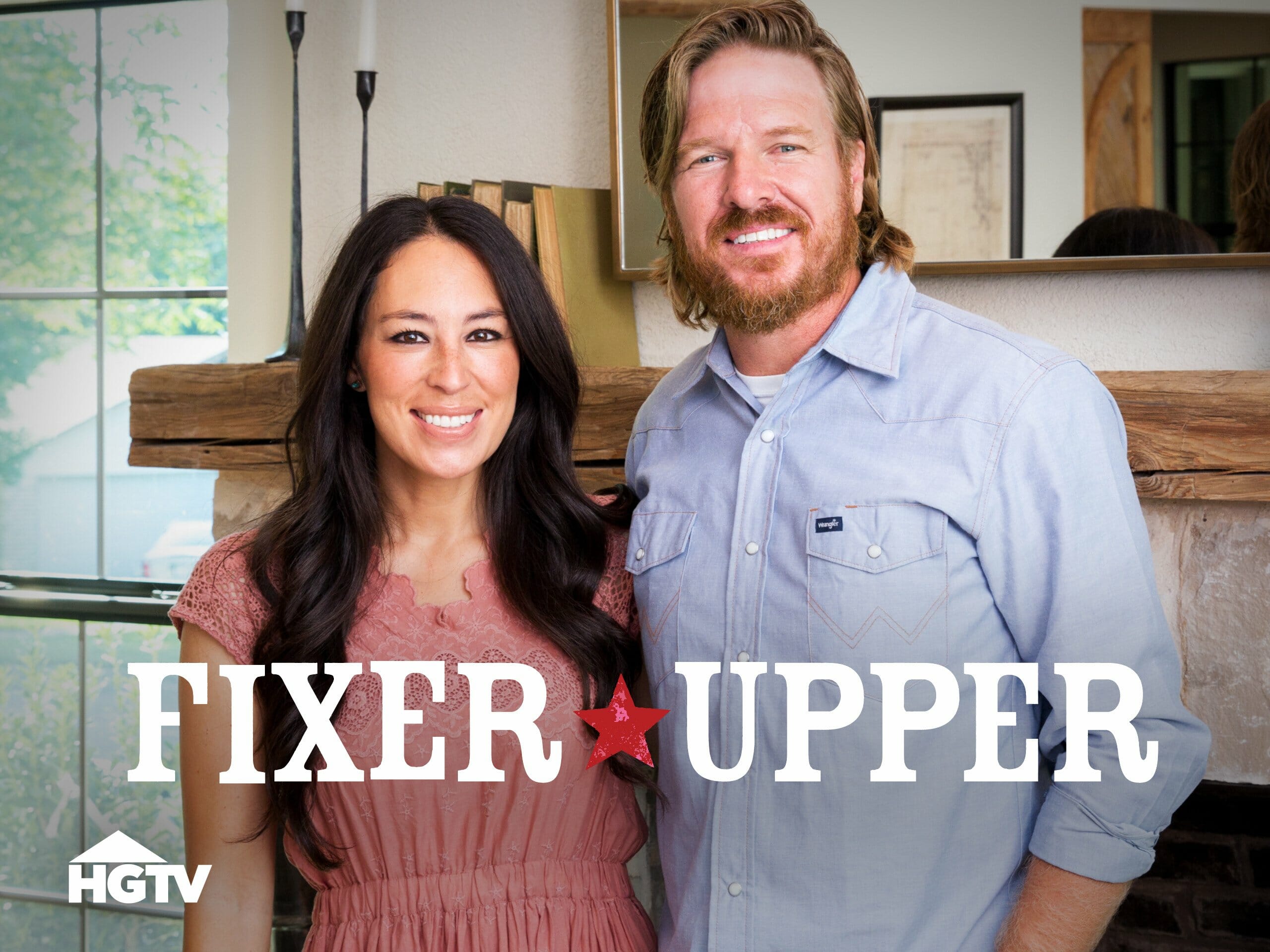 Cost: $2.99/episode, $23.99/season
Devices:

Amazon Fire Stick, Fire TV, Fire tablets, and Fire phone; Roku, Google TV, TiVo, Nvidia Shield, PlayStation 3 and 4, Xbox One, Nintendo Wii
You can watch past episodes of Fixer Upper with a Firestick or on your TV, tablet, phone, or computer with Amazon Video. It costs $2.99 per episode, or you can buy an entire season starting at $23.99. This is definitely the costliest way to access the shows, though it does allow you to own the titles permanently since they're not guaranteed to stay on other services.
---

You can watch select episodes of Fixer Upper on the HGTV website. Some of the episodes are available for free without a provider, but logging in with your Sling account (or other live streaming services) will unlock even more episodes to choose from.
The Daily Dot may receive a payment in connection with purchases of products or services featured in this article. Click here to learn more.