PewDiePie, who has been the most popular YouTuber in the world for the past half-decade, officially conceded his crown to T-Series on Monday. In a video titled "Congratulations," PewDiePie snarkily celebrated the end of his reign while bashing the apparent cease-and-desist letter T-Series sent him and other murky items from the platform's past.
But T-Series' rise has been impressive. Even though the "PewDiePie vs. T-Series" battle for the top of the YouTube food chain has raged for eight months in front of a global audience that was mostly rooting for the longtime champion, T-Series seems destined to be No. 1—and eventually to stay No. 1.
At the time of this writing on April 3, 2019, PewDiePie has increased his subscriber lead from about 8,000 to 300,000, but his influx of new subscribers is likely because of his concession video. In reality, T-Series will eventually take over and leave PewDiePie behind for good. (You can follow PewDiePie and T-Series' live sub counts here.)
Here's everything you need to know about the T-Series YouTube channel.
What is T-Series?
T-Series is an Indian music and film production company that uploads Bollywood videos to its channel multiple times per day.
It was founded in 1983, and as many publications have pointed out, its early business model was built on music piracy where, as Mashable noted, it was "hawking pirated cassette tapes." Less than a decade later, it was selling millions of copies of its self-produced Bollywood movie soundtracks.
According to the New York Times, by the mid-1990s, T-Series was "a large conglomerate and a central part of India's media landscape, with subdivisions in film, television, real estate, and even toothpaste and detergent."
T-Series officially joined YouTube in 2006, four years before PewDiePie, but it took more than a decade for it to begin racking up huge viewer and subscriber numbers.
READ MORE:
On its YouTube page, T-Series takes an idealist view of entertainment, writing that "music can change the world" and that it "believes in bringing [the] world close together through its music."
It has an "ample catalog of music comprising plenty of languages that covers the length and breadth of India. We believe after silence, nearest to expressing the inexpressible is Music. So, all the music lovers who believe in magic of music come join us and live the magic of music with T-Series."
Tens of millions of people have done just that by subscribing to the channel.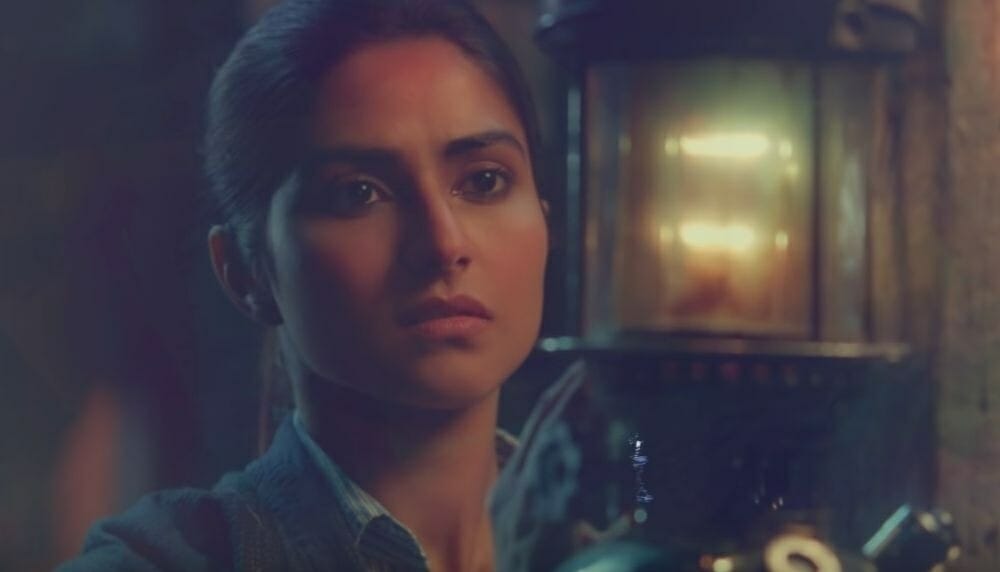 PewDiePie vs. T-Series: the YouTube feud
It became apparent in August 2018 that T-Series would eventually take the most popular YouTube spot that had been held by PewDiePie since 2013. Prediction models said T-Series' subscriber count would pass PewDiePie's by October 2018. At the time, T-Series was adding between 130,000-170,000 new subscribers per day, more than three times PewDiePie's daily average.
In October, PewDiePie created a diss track called "Bitch Lasagna," which further solidified the "PewDiePie vs. T-Series" war and helped compel fans to smash his "subscribe" button. (As of April 2019, that video had been watched more than 170 million times.)
In that same month, popular YouTuber MrBeast began buying billboard advertisements to support his colleague and basically kicked off the "Subscribe to PewDiePie" movement. YouTuber Justin Roberts reportedly spent $1 million on a Times Square billboard to support PewDiePie, and hackers infiltrated printers, Chromecasts, and Nest cameras to convince people to subscribe. Even Lithuanian basketball cheerleaders got in on the act.
PewDiePie had fans in India and Bangladesh who kept supporting him, and though the Swedish YouTuber mostly kept his lead, T-Series managed to grab the top spot for a few minutes at a time here and there.
But after the alleged New Zealand mosque shooter mentioned during a live stream that viewers should subscribe to PewDiePie, the movement basically became moot and probably contributed to PewDiePie conceding his spot.
PewDiePie—who, in his "Congratulations" video, said he received a cease-and-desist letter from T-Series but reminded the channel that saying it could "suck my fucking Swedish meatballs" wasn't a defamatory statement—maintained all along that he didn't really care about his position as the most popular YouTuber. He was more passionate about the general implications of the swap.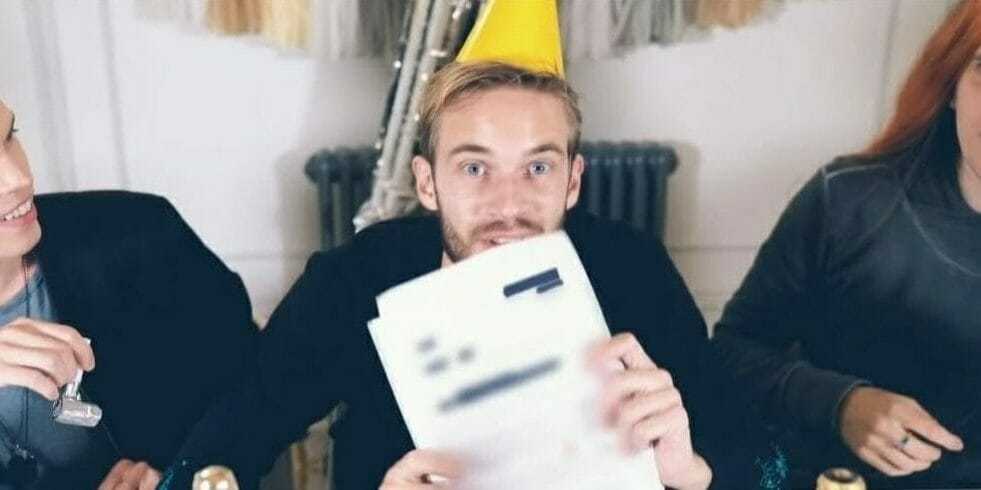 "I don't really care about T-Series, I genuinely don't, but I think if YouTube does shift in a way where it does feel more corporate, something else will take its place. I think people enjoy this connection so much, I think something else will just show up, if it feels too corporate," PewDiePie said in one of his videos.
"I think what bothers me more than things becoming too corporate is YouTubers shilling corporates, if that makes sense. YouTubers just buying into this image that companies want them to be for the sake of being lifted up by them. I mean, it's a great business move, and I totally understand why anyone would do it, but to me it's inauthentic."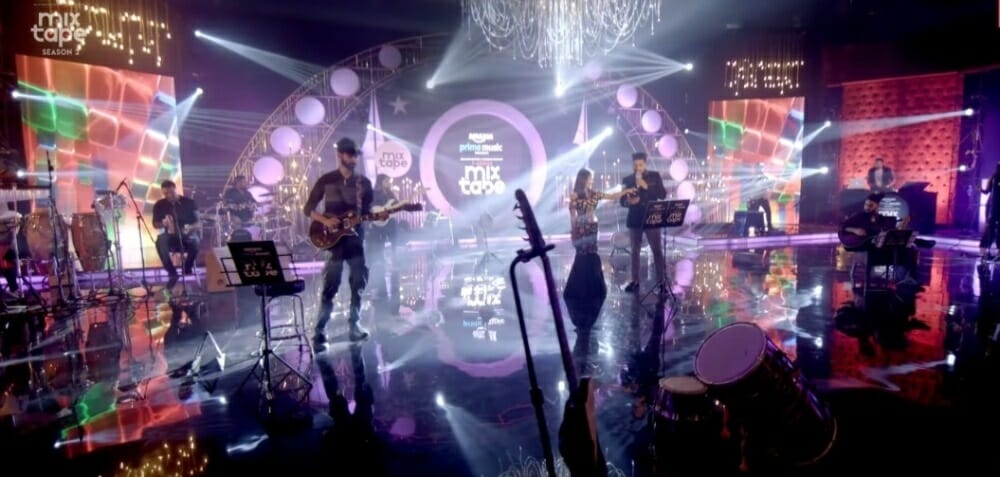 How many subscribers does T-Series have?
At the time T-Series became a real threat to PewDiePie, it had close to 60 million subscribers (compared to PewDiePie's 65.6 million). PewDiePie beat T-Series to the 70-million, 80-million, and 90-million marks, and as of this writing, both have more than 92 million. It seems likely that T-Series' sub count will reach 100 million before PewDiePie's, but the latter has continued to defy expectations during this journey.
One reason why it seems unlikely for PewDiePie to keep up with T-Series' sub count is because T-Series is a huge company with many workers that posts multiple videos per day. PewDiePie is a small operation.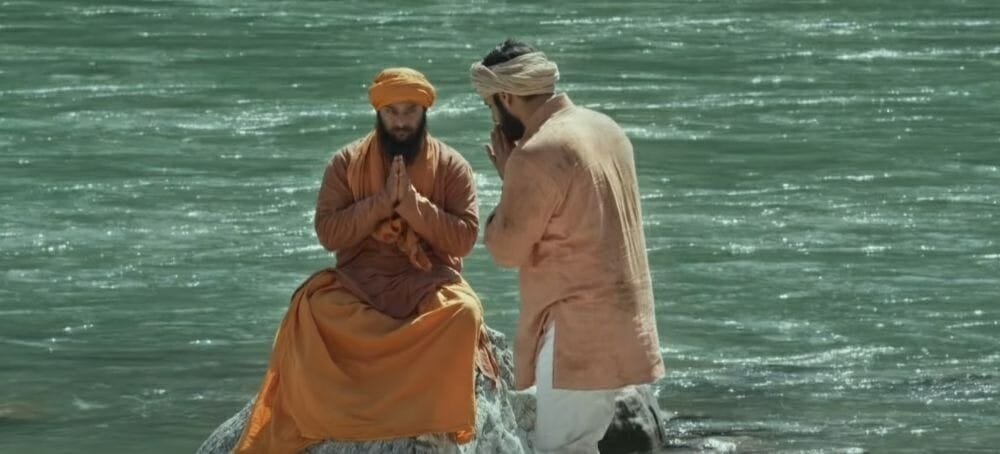 T-Series also has another trump card: the potential for hundreds of millions of more Indian subscribers.
According to the Times, only about 34% of India's 1.35 billion residents are currently online. But by 2019, it's estimated that 627 million Indians will have internet access, according to Business Today.
"The recent growth in internet usage in India has really helped us grow exponentially," Neeraj Kalyan, the president of T-Series, told the Times. "The last two years have been really action packed."
READ MORE: 
As more Indian residents connect to YouTube, it seems likely that T-Series will grow faster than PewDiePie. Which is exactly what T-Series wants.
In March 2019, Bhushan Kumar, the chairman and managing director of T-Series (and the founder's son), made this nationalistic plea. "There is an Indian YouTube channel on the brink of becoming the world's No. 1," he said. "It has taken us a lot of effort to come this far. To take my father Gulshan Kumar's dream forward, I started this channel.
"Today, it belongs to you; it belongs to the entire nation. This is a historic moment for all of us, so let's come together and subscribe to T-Series' YouTube channel and make India proud."