It turns out that casting matters.
When you consider the current Hollywood landscape, it is a point that bears repeating. The most striking thing about Private Life, the first film from Tamara Jenkins since 2007's The Savages, is the quality of the cast. In an era without a middle in the film market, with superhero blockbusters on the high-end and shoe-string indies on the other, a film stocked completely with brilliant character actors is a rare treat. Despite the challenges of the current film marketplace, Jenkins has managed to pack her modestly budgeted $9 million Netflix feature with one of the best casts in recent memory.
Paul Giamatti and Kathryn Hahn anchor the cast as a couple in their 40s trying desperately to overcome their fertility challenges. Giamatti is at his neurotic best and Hahn offers the buoyant yet world-weary tone that has made her such an in-demand TV actor. The supporting cast features Molly Shannon, John Carroll Lynch, and Denis O'Hare, all great actors fully prepared to walk away with any scene that isn't nailed down. The depth of the cast is reminiscent of films from about a decade ago like Sideways or Jenkins' previous effort, which starred Philip Seymour Hoffman and Laura Linney: those rare stories that allow a group of middle-aged actors to shine instead of mentoring teenage superheroes or playing high school guidance counselors.
Indie films these days tend to have a lower budget than even five years ago, and as a result, they often have one or two names and fill the rest of their cast with relative unknowns. Think about The Florida Project, Wind River, Lady Bird, and The Big Sick: all films of a relatively similar budget, but without the same level of seasoned acting firepower.
The cast of Private Life elevates the material. While the writing and directing are deftly handled Jenkins, the project feels very familiar. Hahn's Rachel and Giamatti's Richard are artists living in the last "ungentrified" corner of the East Village (at this point, an entirely fictional block), navigating life. Rachel is a fairly successful writer while Richard has left behind experimental theater to run an artisanal food business, and, presumably, pay the bills.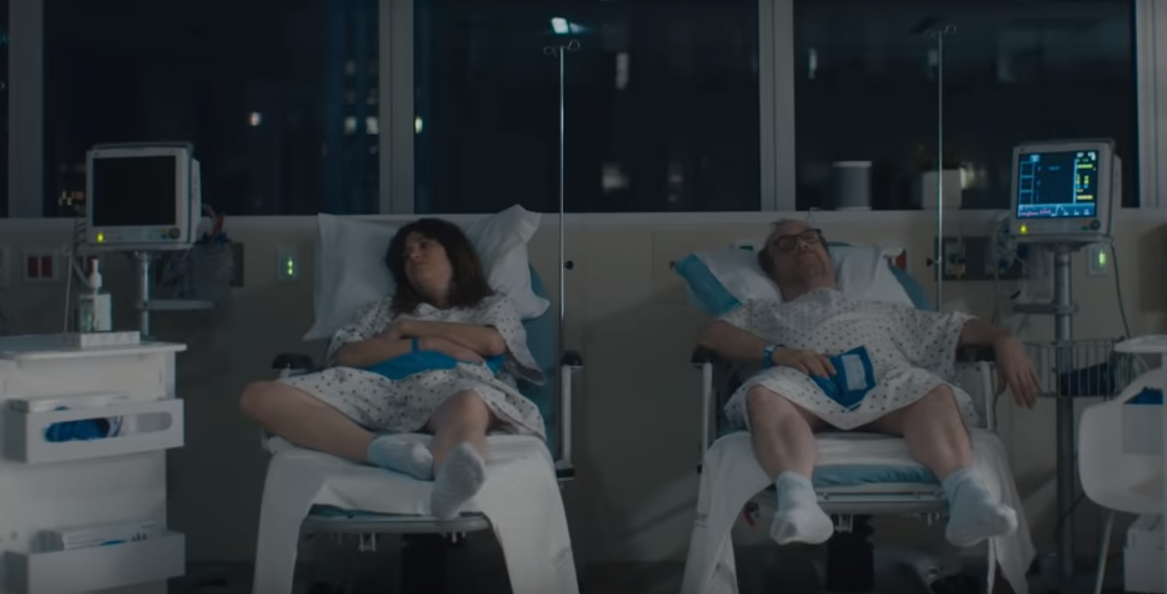 You have seen these characters before, more or less, in the durable genre of New York intelligentsia indie film. You've seen them in Woody Allen's best work. You've observed their wry observations in Whit Stillman's films. More recently, you've crossed them in the work of Noah Baumbach and they have served as parental background players in Girls and High Maintenance.
These characters speak a familiar NPR-approved language. They read the New Yorker. They go on writers' retreats. The bemoan the loss of a neighborhood that was probably viewed as lost by an earlier generation as soon as they moved into it. They complain about street cleaning and the all-too-commercial designs of their book jackets, but they love food trucks and durable artistic truths.
Just because something has been done before, however, doesn't mean it can't still be done well. Jenkins knows this terrain as well as anyone, and again, she has assembled the perfect group of players to get the most out of a script that is as well written as it is familiar.
Even if you can predict the general arc of scenes where Rachel and Richard take yet another trip to a fertility clinic or think about confronting a favorite waitress who could potentially serve as their surrogate, Giamatti and Hahn find unexpected moments of beauty in every scene.
They can take a familiar neurotically intellectual line like, "We're not insane, we're normal" or "Having a baby is an immoral act," and deliver them with absolute perfection.
The same goes for the supporting cast. Shannon has developed into one of the best comedic character actors working today and her delivery of a simple line like, "It's nothing. It's just a little pimple. It's stupid" can pack the depth of a two-page monologue. The scene where she angrily carves a Thanksgiving turkey after receiving bad news could be an awarding-winning short film unto itself.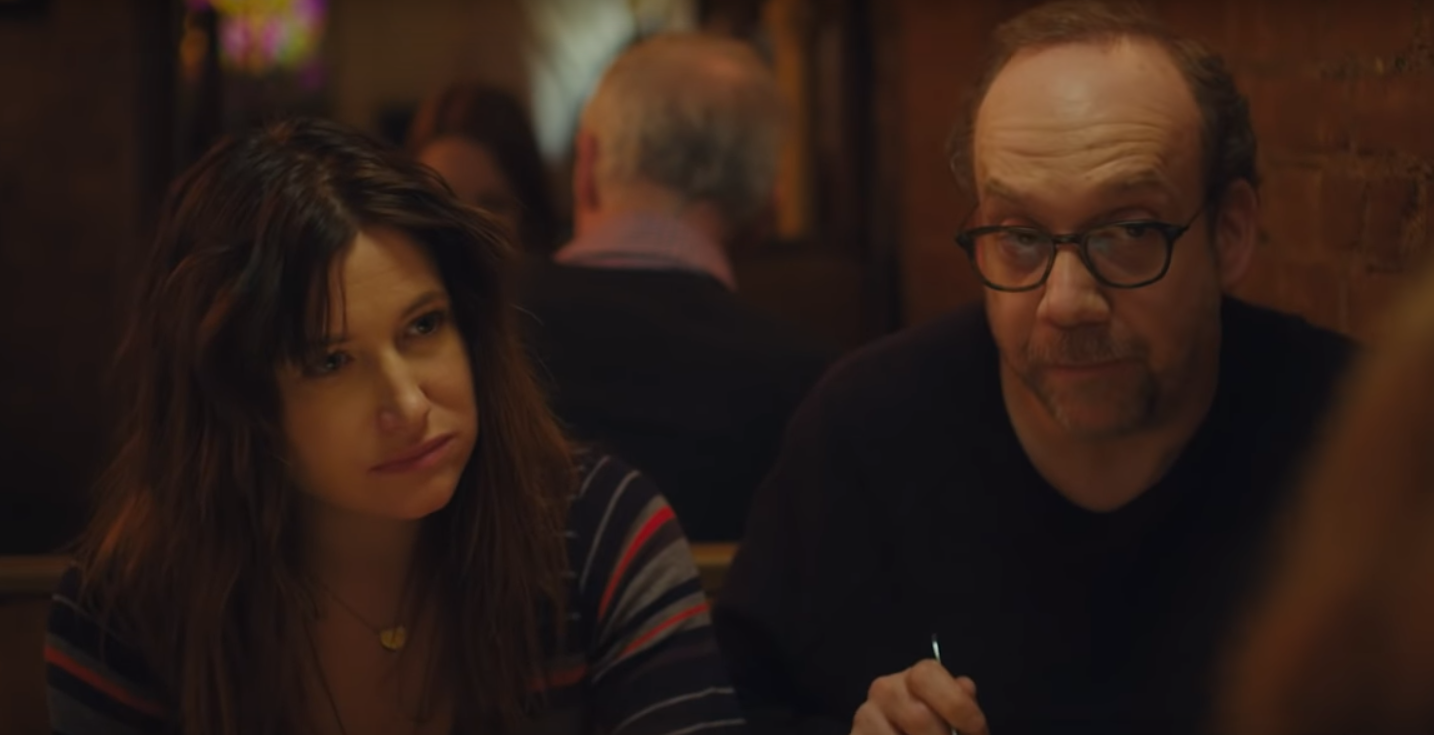 Ultimately, the film is at its best when it lets the actors square off. There is a scene in which Giamatti and Hahn get into an argument about surrogacy that amps up to Hahn yelling, "I am not a goat!," then, devolves into a light slap fight, and ends with an exasperated hug, that shows them both at the absolute top of their game. Scenes that de-emphasize performance and try to get comedy from the environmental rhythms of the fertility center or scrolling surrogate databases are less successful.
This is the kind of movie with lines like, "You can't blame second-wave feminism for our ambivalence towards having kids" and "It's not Gloria Steinem's fault we can't get pregnant." The critical response around the film has been overwhelmingly positive, but that may be because, frankly, critics, especially New York-based critics, tend to like these kinds of films.
Though most critics are the sort of people that can differentiate Sam Sheppard plays from Wendy Wasserstein plays, as our main characters do, many audiences may not be on that wavelength. While movies like Hannah and Her Sisters, Metropolitan, and When Harry Met Sally transcend their milieu, making New York intellectuals into relatable figures, Private Life never quite gets there. Nor, I suspect, does it want to.
Casting can help make a movie better, but it can't necessarily make a story and its characters universally appealing. This is where Private Life falls short. If you read anything about the film or even see the briefest trailer, you already know the genre and tone, and could probably even guess some of the scenes. If this isn't the sort of movie you like, this isn't going to be the film to turn you on to brownstone and latte dramedies. However, if you are the kind of person who knows the high-end grocery stores named-dropped in the film, you'll enjoy the masterful riffs on a familiar tune.
Still not sure what to watch tonight? Here are our guides for the absolute best movies on Netflix, must-see Netflix original series, documentaries, docuseries, and movies.
Need more ideas? Here are our Netflix guides for the best war movies, documentaries, anime, indie flicks, true crime, food shows, LGBT movies, gangster movies, Westerns, film noir, and movies based on true stories streaming right now. There are also sad movies guaranteed to make you cry, weird movies to melt your brain, old movies when you need something classic, and standup specials when you really need to laugh. Or check out Flixable, a search engine for Netflix.