Logan Paul was floundering. You could see it as he took a shot from KSI in the third round of Saturday's YouTube boxing extravaganza. KSI had landed a right punch on the left side of Paul's head, and Paul's legs temporarily collapsed. His knees hit the canvas, and Paul's left arm wrapped itself around KSI's waist. Referee Jack Reiss mistakenly ruled it a slip instead of a legitimate knockdown, but Paul seemed to be stunned and slightly confused as Reiss implored him to stand up to continue the show. But the course of the contest had changed.
A few minutes later, Paul was faltering. You could see it in his eyes when Michael Buffer announced KSI as the winner of their rematch. Before Buffer's proclamation, Paul, with his arm raised in triumph, looked slightly hopeful and yet entirely anxious, because with either result, his life would change. Three days before the fight, the Daily Dot asked Paul if it truly mattered who won the fight—would anybody really care as his career continued on afterward—and he said "Yeah, it matters. A win is the only option." When KSI's name emerged from Buffer's mouth, Paul lowered his arm and briefly pursed his lips. He put on his robe and briefly tousled with his hair before congratulating KSI and telling him how much he respected him. Afterward, Jake Paul, Logan's younger brother, cried in the locker room, but there were no visible tears from the older Paul.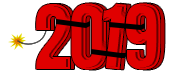 Nearly two years ago, Logan Paul was flailing. That's when he made the biggest mistake of his life, venturing into Japan's Aokigahara Forest and recording the dead body of a suicide victim. He uploaded the images to his YouTube account, and almost immediately, his world changed. He became the pariah of the online world, and yet, he became more famous than ever before. He lost millions of dollars, but he gained millions of new followers and loads of new attention and, through it all, he's come out ahead. That video and the aftermath changed the course of his life.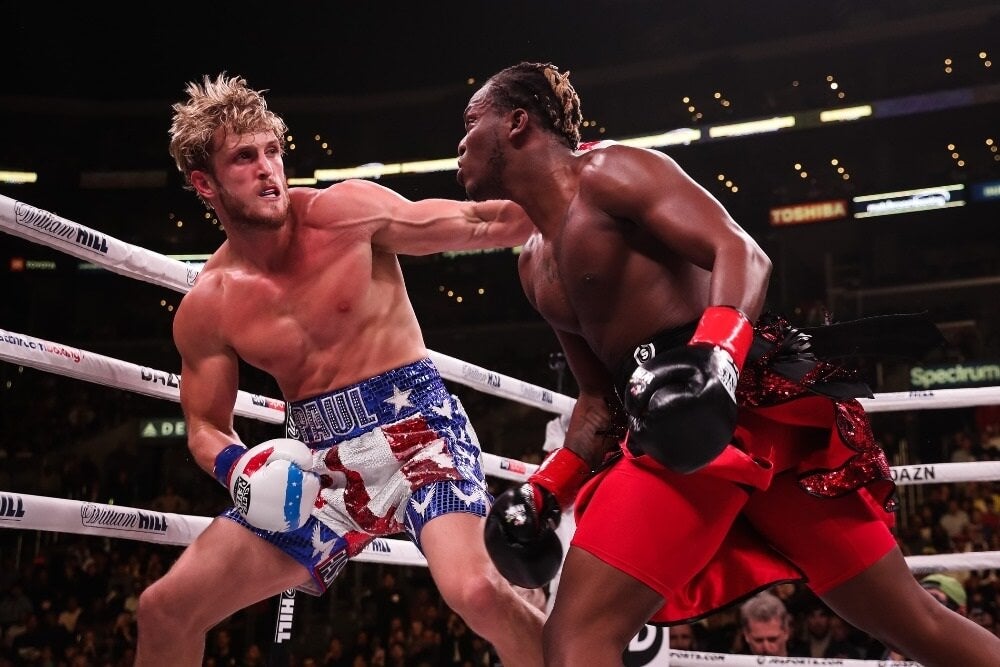 Paul is now 24 years old. He's made a lifetime of mistakes for the entire world to see and to analyze. He's built himself from a northeastern Ohio kid into a YouTube star with 20 million subscribers. He's a neophyte boxer who just got paid $900,000 to headline a fight card that apparently drew more viewers to DAZN than any other boxing match ever. He's still a superstar to the preteens.
Yet, he oftentimes makes it seem as though he never learned the lessons from the Japanese suicide forest. He's said he'll "go gay" for a month. He flirted with the flat-earth movement. He tased dead rats.
Paul, though, is tired of apologizing to his critics. They're still there, of course. Trolls blast him online. YouTubers won't let him forget. Reporters continue to ask him about Japan. But at some point, Paul has tuned them out of his brain. He feels he must.
"I don't know if I'm so concerned about people who have that mindset and how they think," Paul told the Daily Dot. "They don't define my future. I'm not going to let them shift their narrative onto me. It's been two years since Japan. In five years, it'll have been seven years ago. At some point, it'll be irrelevant."
The Japan incident will always stain him. People will always ask him about it. But in the years to come, those questions won't be as prevalent, and the stain eventually will begin to fade away.
"If I quit or got upset every time somebody questioned me [about Japan], it would affect me because I know I would have quit," Paul said. "I had to take a deep introspective dive and realize the only person who can change the path of my life is me. They can hop on with their cancel culture bandwagon if they want to. But it's my fault if I listened to them."
In the moments after his loss last Saturday, Paul was stumbling. He credited KSI, but he also questioned referee Jack Reiss' decision to dock him two penalty points in the middle of the fight, leading many in the crowd of 12,000 to begin booing him. "Am I wrong?" he asked.
For some, Paul will never be right.
Afterward, Jake Paul was angry. He lashed out at Shannon Briggs, Logan Paul's coach, and after he was asked by Briggs if Jake blamed the trainer for the loss, he said, "I'm not looking for anyone to blame. I'm just saying, bro, stop being like, 'Hey, you got this, bro.'"
That's when Logan interjected. "But I do got this," he said.
"What do you got?" Jake asked.
"This."
"Yeah? You've got what?"
"I've got this."
A few minutes later, Logan comforted Jake as he choked up again at the thought of his older brother losing the fight. "It's weird because Logan handled the loss better than I did," Paul said on his YouTube channel.
Jake Paul's question remains. What does Logan Paul have now? Which dovetails into the Daily Dot's prefight question of where Logan Paul is going. He's cut way back on his YouTube vlogs, but he's entered the world of gaming, the world of podcasts, the world of music videos, and the world of mainstream acting. Not even Paul is sure exactly where he's headed.
"I don't know," he said and after hesitating he continued, "I'm excited to be where I am. On the map of Logan Paul in his YouTube career, it's hard to pinpoint where I am. When the Japan thing happened, all I saw were tweets about how Logan Paul ruined his career or that my career was over. I didn't even know I had a career. That to me sounds like you're on a path that you've made up. I do what I can and it tends to work because I work hard. I'm right where I want to be right now."
The truth is Paul never stops floundering or faltering. He stumbles and makes missteps all the time. Maybe it's because his mistakes are good for his bank account or maybe because he's been forced to mature into a man in front of millions. But he's also always learning: about himself, about how to make himself a versatile star in today's online culture, about how to sidestep the self-planted landmines and to maybe stop creating them. Critics will continue to critique him and trolls will continue to remind him about Japan—maybe forever.
But Paul has also learned this: How to stop caring and move on.
READ MORE: