We humans have a lot to learn from our fluffier, wilder, cuter brethren. No, not Tormund Giantsbane from Game of Thrones (although he does seem pretty wise). We're talking about animals. Particularly the wild kind.
Whether it's a pack of beluga whales who adopt a lost narwal or a plucky raccoon who climbs twenty stories up an office building, animals just have humans beat in the whole "How To Live Life" department. That, of course, raises a question. How do we gain the wisdom these animals have to offer? Sure, you could go out in the woods and see if a pack of coyotes would take you in for a few weeks, but that seems like a good way to end up with mange. Luckily, there's a modern solution. Animals have taken to Twitter to express themselves, and the world is a better place because of it. A few of these accounts have hundreds of thousands of followers who anxiously await their next pearl of wisdom.
A bear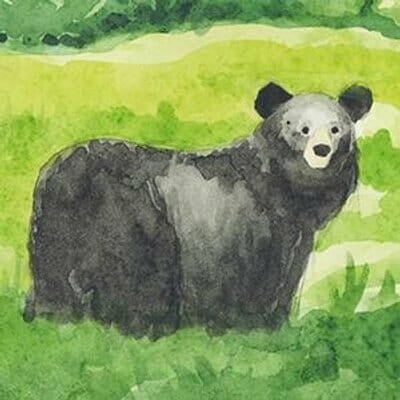 @A_single_bear tries his best to get through life one day at a time.
Whoever wants to live in the forest is allowed to live in the forest because the forest is for every creature, including snakes and deer and rocks and small rocks and clouds and even mice and every bird and my paws and all paws that all creatures have or do not have. I am a bear.

— A bear (@A_single_bear) June 20, 2018
I can only assume the yellow signs with human silhouettes on them are to warn other creatures of potential shouting they might experience while interacting with humans. If so, these are good signs to have. They spread human-shouting awareness. I am a bear.

— A bear (@A_single_bear) September 13, 2018
Birds' Rights Activist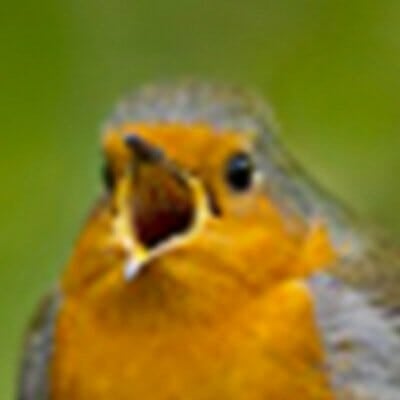 @ProBirdRights is a tiny bird who fights for equality and justice, especially as it pertains to birds. 
oh so u do not want me to taken your baggel and make poo on your table??? sorey you cant handle my differening opionion. go to you safe place u cornflakes

— birdsrightsactivist (@ProBirdRights) April 9, 2018
sir plese step away from the baggel. im have probably cause to eat that baggel.

— birdsrightsactivist (@ProBirdRights) June 19, 2018
Not a Wolf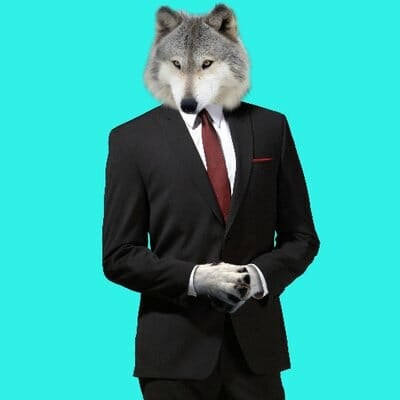 Despite his insistence to the contrary, @SICKOFWOLVES seems to be a wolf.
EASY THINGS TO ASK ON A FIRST DATE TO KNOW IF SOMEONE IS WORTH FURTHER INVESTMENT

-HOW MANY CHILDREN CAN YOU GIVE BIRTH TO AT ONCE

-DO YOU THINK I COULD FIGHT YOUR DAD

-WILL YOU ASK ME TO TAKE OFF MY TRENCH COAT

-HEY WHAT IS THIS VOID WITHIN ME AND WHY DOES IT GROW DAILY

— NOT A WOLF (@SICKOFWOLVES) September 11, 2018
I WOULD LIKE TO ONCE AGAIN APOLOGIZE FOR WHAT WAS A SUBSTANTIAL MISUNDERSTANDING ON MY PART ABOUT WHAT YOU ALL MEANT BY ACQUIRING THE PERFECT BEACH BODY

I WILL PUT THAT DEAD GUY BACK WHERE I FOUND HIM

A LOT OF EGG ON MY FACE HERE

— NOT A WOLF (@SICKOFWOLVES) June 11, 2018
The Daily Dot was able to talk to these beasts, safely, over email. Here's what they had to share about life, happiness, and the pursuit of food.
Daily Dot: Which is more dangerous, being a bear/bird/wolf in the forest or being a human in a city?
Bear: The forest is filled with many creatures that are frightening and like to yell at me for seemingly no reason at all (this includes humans). I do not know if the very fast and loud metal boxes and wooden caves they spend their time in cause them the same level of alarm.
(Not a) Wolf: THERE ARE MANY DIFFERENT TYPES OF DANGER. SURE, THE FOREST IS FULL OF HORRID BEASTS THAT WOULD JOYLESSLY END YOUR LIFE TO PROLONG THEIR OWN BUT IN CITY THERE ARE CARS AND COPS AND A RISING COST OF LIVING THAT IS NOT REFLECTIVE OF STAGNANT WAGES SO IT DEPENDS WHAT SORT OF TERRIFYING LIFE YOU WANT TO LIVE I GUESS
Bird:  Being a birb. Can you know the perils??? Cats, squirrel, clean windows- threats to bird kind is lurk around every corner. I like corn. even too many bread can make bird sick??? a mean parcticle joke the universe plays on birds.
How did you get a Twitter account?
Bird: Step one: go computer. Step two: online to the Twetter. Step four: fame glory National treesure.
Bear: A bird told me about the service. At first I thought it was simply singing a song, but after listening closely, I discovered his tweets were much more.
(Not a) Wolf: LIKE MOST PEOPLE ON TWITTER, IF I TRY TO REMEMBER A TIME BEFORE IT I JUST HEAR WHITE NOISE
What have you learned by being on Twitter?
Bear: I have learned that being an any particular thing is difficult. Being a thing, no matter thing, is not easy, but it becomes much easier when you know all things are just trying to be the things they are just like you are trying to be the thing you are.
Bird: humans secretly desire to be birds
(Not a) Wolf: EVERYONE IS ALWAYS SCREAMING ALL OF THE TIME ITS GREAT
Are people better off as part of a pack or going it alone?
(Not a) Wolf: WHEN YOU FIND A SKELETON OUTSIDE IT IS USUALLY JUST ONE SKELETON, YOU DON'T USUALLY SEE LIKE TEN SKELETONS THAT ALL WERE FRIENDS AND I THINK THERES A REASON FOR THAT
Do you know much about what's going on in the human world? If so, what are your thoughts?
Bear: I know humans are loud, and if they are willing to be so loud to me, a bear who just wants to sleep in the overturned trash can that had cheese encrusted napkins in it, they are probably also loud to one another. Being so loud all the time is not good for your throat and it does not solve long term problems. It does feel nice to be loud sometimes, though, so I suppose I understand.
Bird: i would be a better presdident.
What advice do you have for humans who want to be happy?
Bear: Based off my interactions with humans (which have been limited to them shouting at me, throwing things at me, and running away from me), I am not sure if humans can be happy. However, like most creatures, being happy usually comes from accepting the thing you happen to be while letting other things be the things they are. Also: bread. Bread makes everyone happy.
(Not a) Wolf: I HAVE NOT FOUND THE KEY TO HAPPINESS YET BUT I HAVE A HUNCH THAT IT MIGHT INVOLVE BUYING AS MANY FINE CONSUMER GOODS AS I CAN. IF I HAVE A FOOD PROCESSOR THERE IS NO WAY I COULD BE SAD, I ASSUME. I CANNOT KNOW FOR SURE UNTIL I HAVE THAT FOOD PROCESSOR.

Bird: seize opportunities: you see a cheeseto on sidewalk do not afreid to eat it even if it a little walked on.
What's your opinion of humans?
(Not a) Wolf: WE ARE GREAT. SO GREAT IN FACT THAT WE SOMEHOW ARE KILLING A WHOLE PLANET, WHAT A COOL THING TO BE ABLE TO TELL PEOPLE WE DID WHEN WE'RE ALL DEAD.
If you could be human for one day what would you do?
Bear: I would go into a human cave without being yelled at. I would also eat more bread (see: happiness and bread). I do not know how bread is made, but I think humans are involved.
Bird:  "oh look at me I a human I got the supposable thumb. sock market dow Joans looky i drive a car coz I no have no wings vroom vroom me am dumb."
Anything else you want people to know?
Bird: I running for Presdident of Congress 2018. a vote for bird is a vote for libirdy.
(Not a) Wolf: THE AVERAGE WOLF CAN BITE WITH UP TO 1200 PSI OF PRESSURE
Bear: I am a bear.
READ MORE: